Christmas, the most cheerful time of the year is almost here. Most of you would have already decorated your house with beautiful Christmas trees and other decorations. However, if you've still not found time to spruce up your house for Christmas, here are a few last minute Christmas trees that'll help you add some festive flair to your home in a jiffy.
If you don't like live Christmas trees, you are surely going to love these ideas. Get ready to welcome the pleasant ambiance of festivity in your home with these alternative Christmas trees.
Ladder Christmas Tree
A simple and quick way to create a Christmas tree is by using a ladder. Bring out that wood or aluminum ladder from the garage, dust it off and begin sprucing it up with vibrant lights and streamers. It is a simple and elegant alternative to having a real Christmas tree in your living room.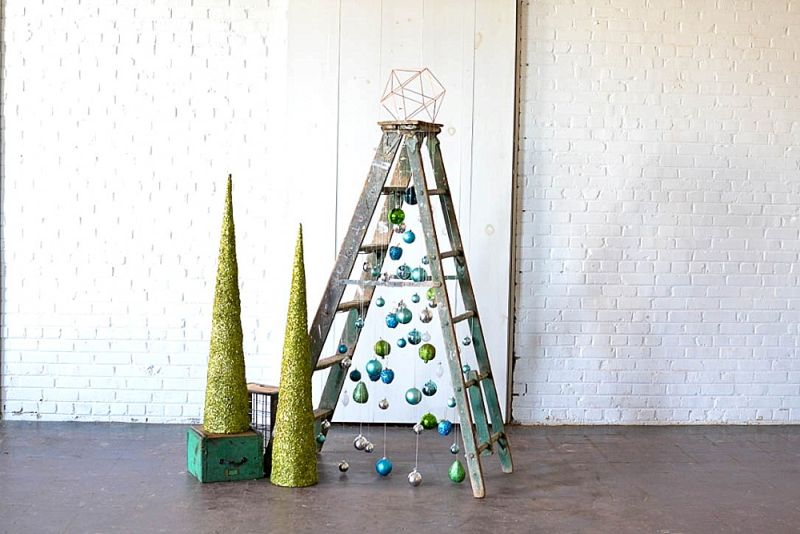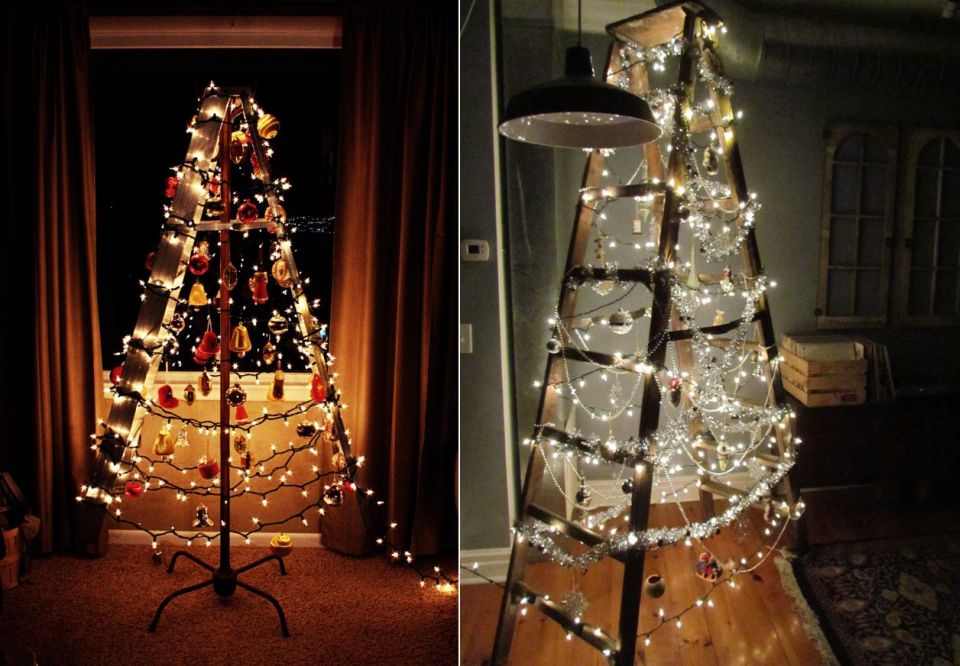 Hanging Ornamental Tree
You can weave together shiny ornaments of same or different colors like a chandelier. Use green ornaments if you want to give it the look of a Christmas tree. Now hang it at a central location in your home. See how to make this hanging Christmas tree at Not Martha.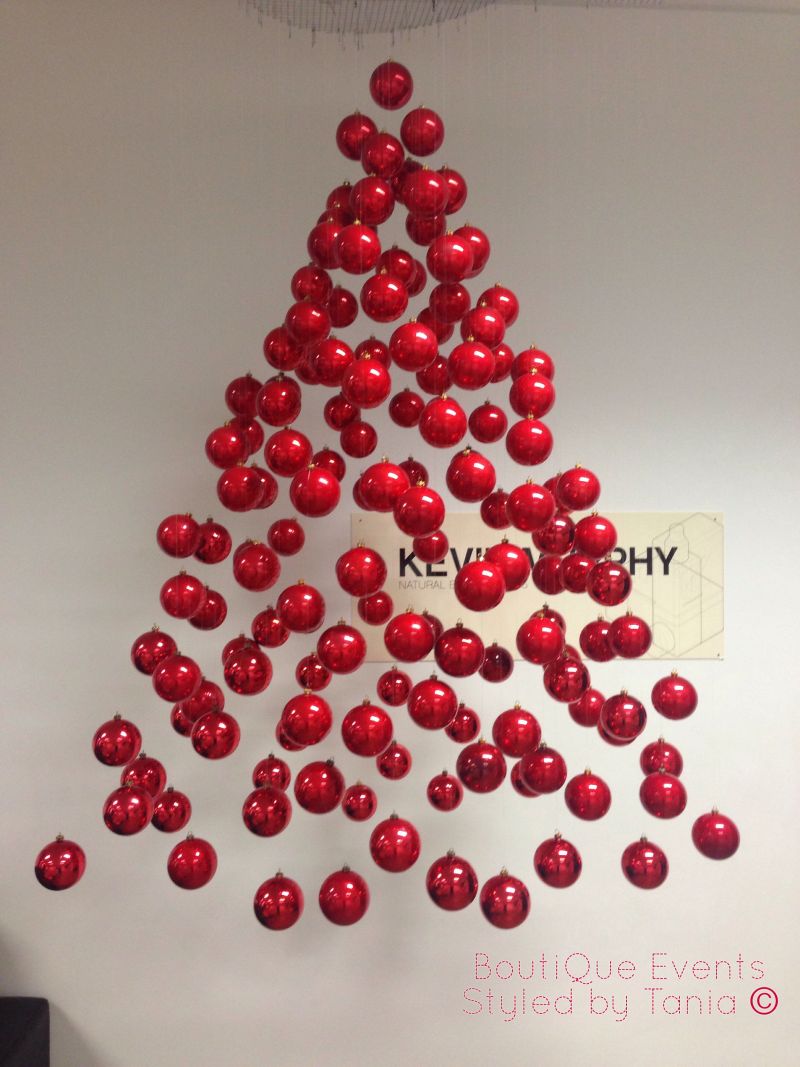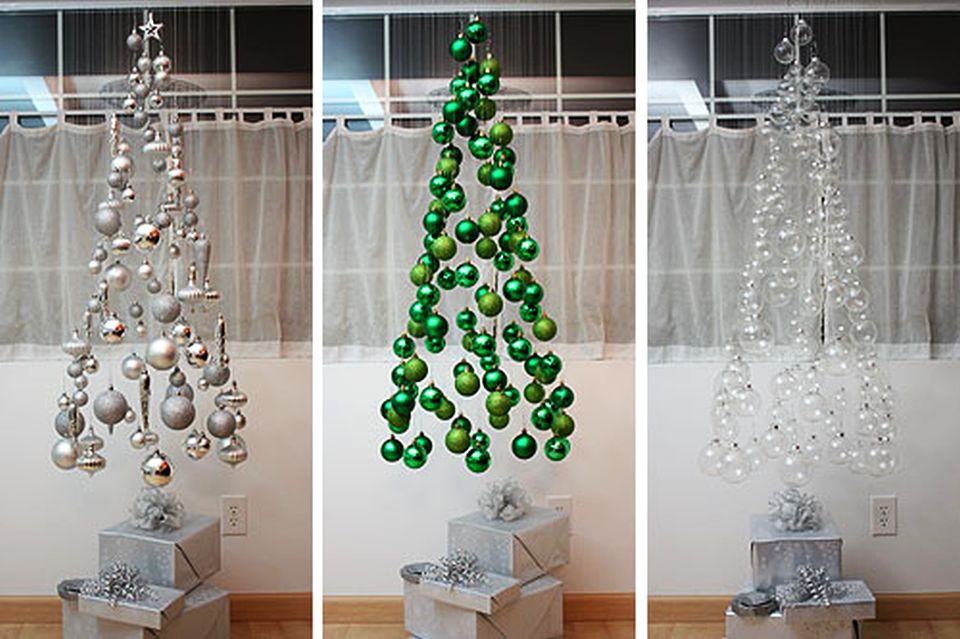 Wall Christmas Tree
Don't have much floor space in your apartment? Don't worry; you can create a space-saving tree on the wall using garland, light strings, paper, and other decorative embellishments. All you need to do is draw a rough shape of a tree on a wall, exactly the way you want wall decoration to be, and start ornamenting it with different embellishments.
You can also create a wall-hanging Christmas tree using broken tree branches.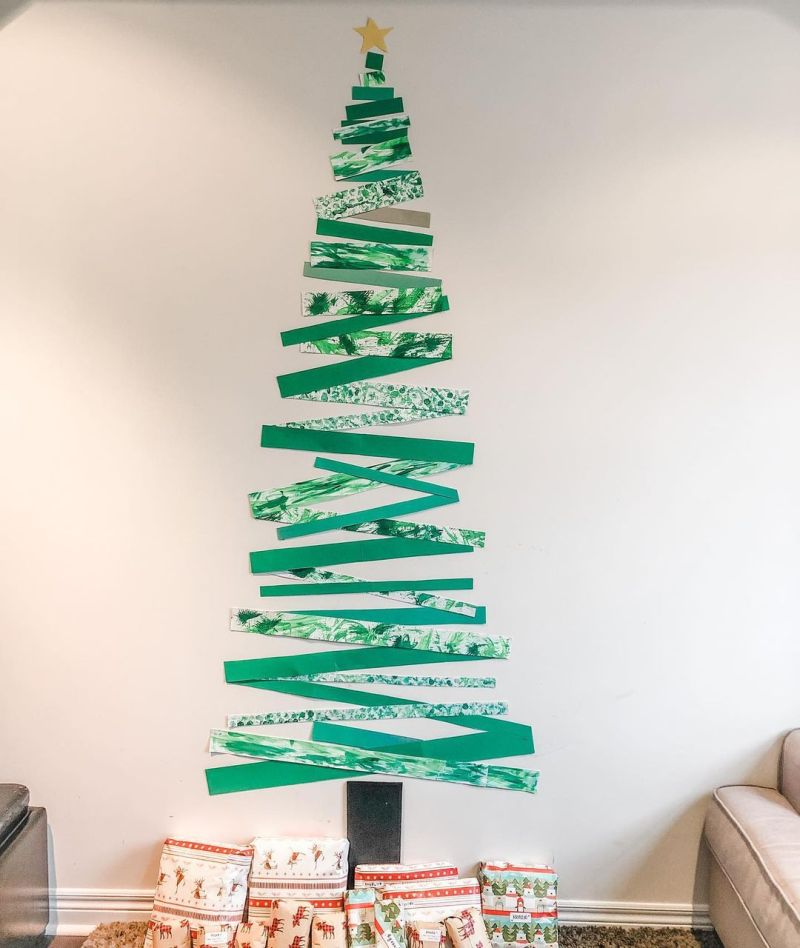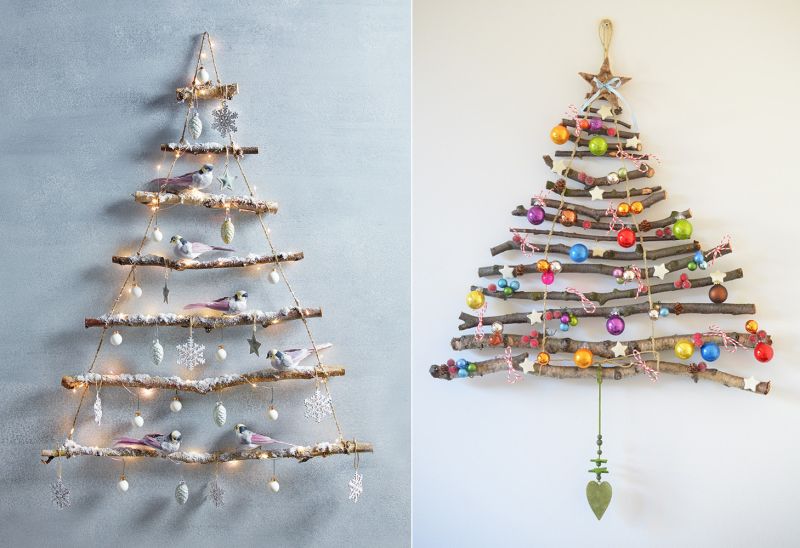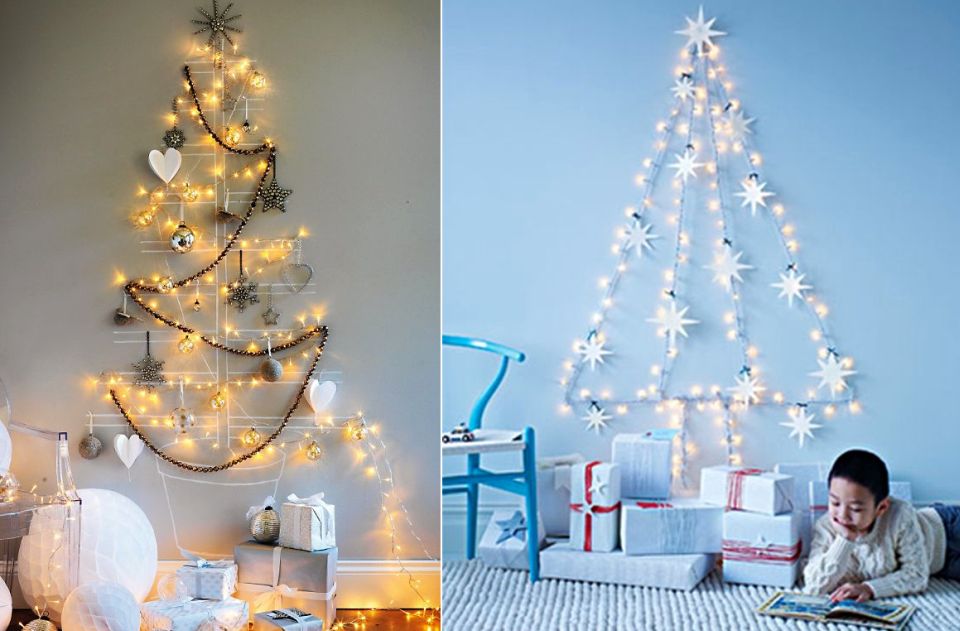 Also Read: DIY Christmas Tree Alternatives
Tabletop Christmas Tree from Paper
Paper crafting is a cool hobby. If you are good at it, making a small tabletop Christmas tree is not going to be a tough task for you. There are hundreds of ways to craft paper tree. The most simple and quick DIY idea is to tear newspaper or any paper into pieces and then pin them together in the shape of a tree. See the tutorial at Katrinshine Blog.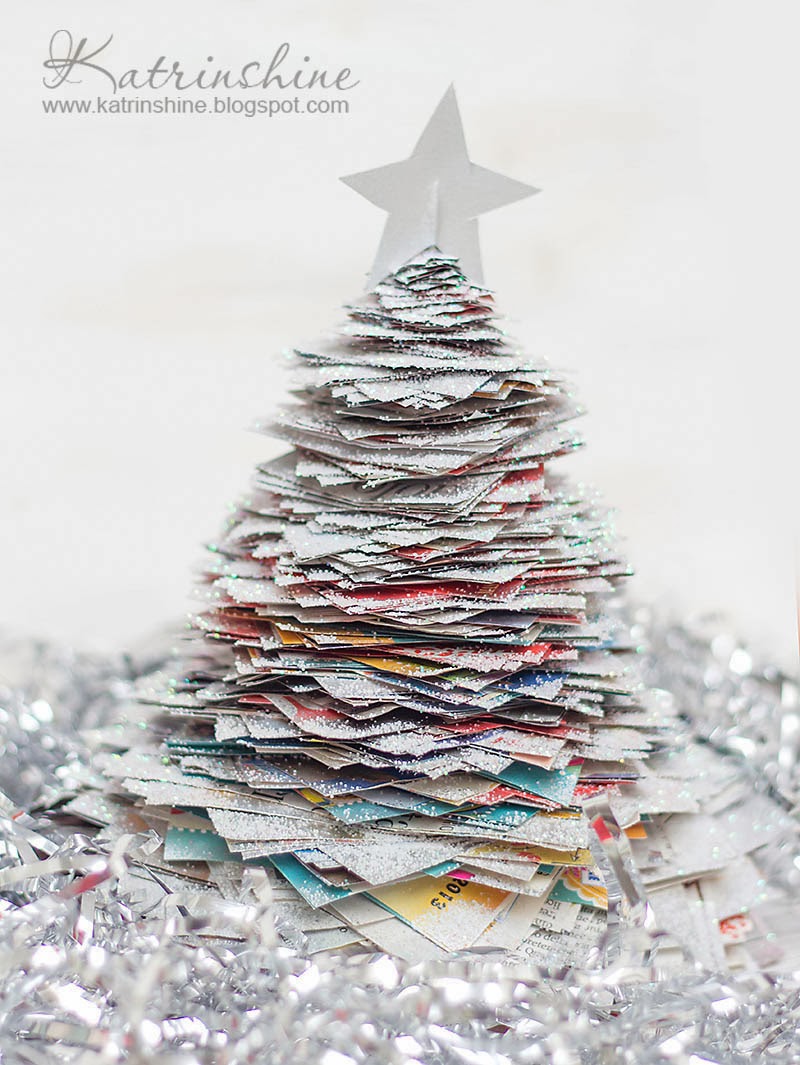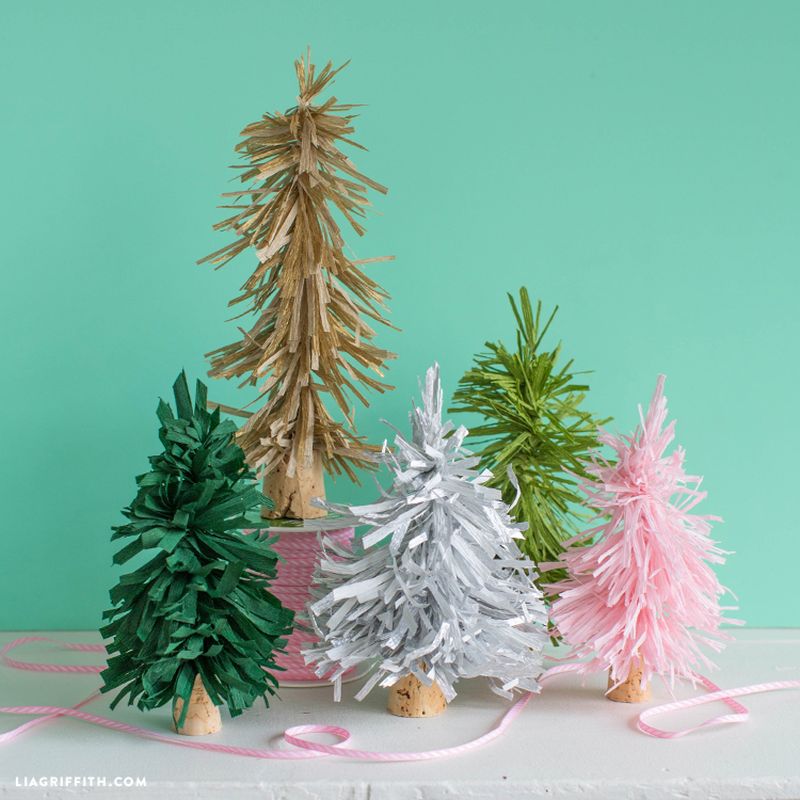 Cardboard Christmas Tree
Take out scissors and unused cardboard boxes, and decorative papers to make a tabletop Christmas tree. Cut the cardboard in a beautiful tree shape and decorate it with buttons and ornaments. See the tutorial at Artful Parent.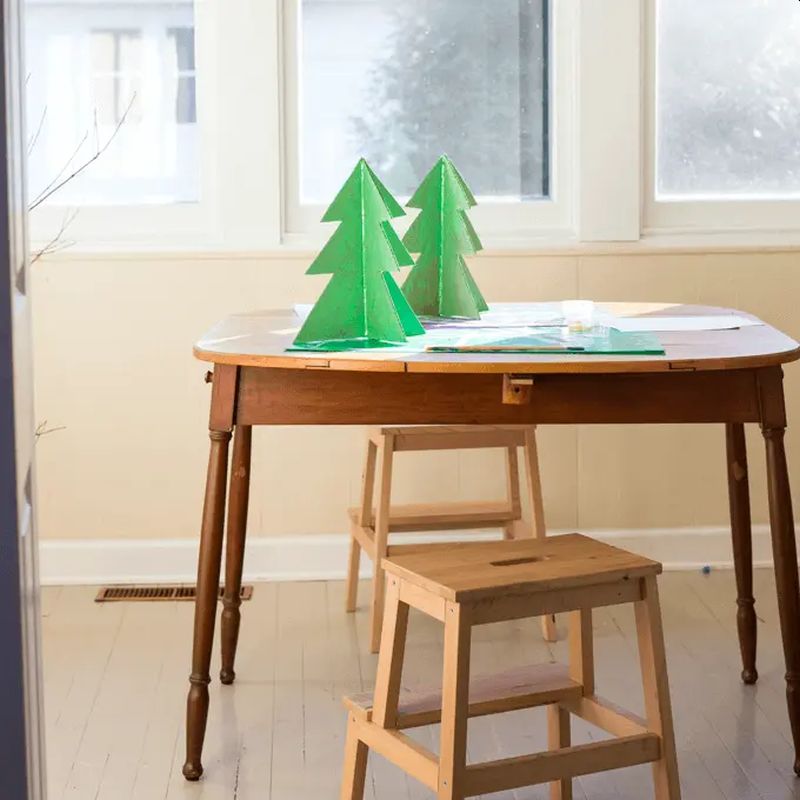 Bare Branch Christmas Tree
If you prefer subtle colors and want something simple, nothing is better than going for a rustic decor scheme. You need a tree branch and just decorate it like a small Christmas tree. You can embellish it with LED lights or shiny decorative objects.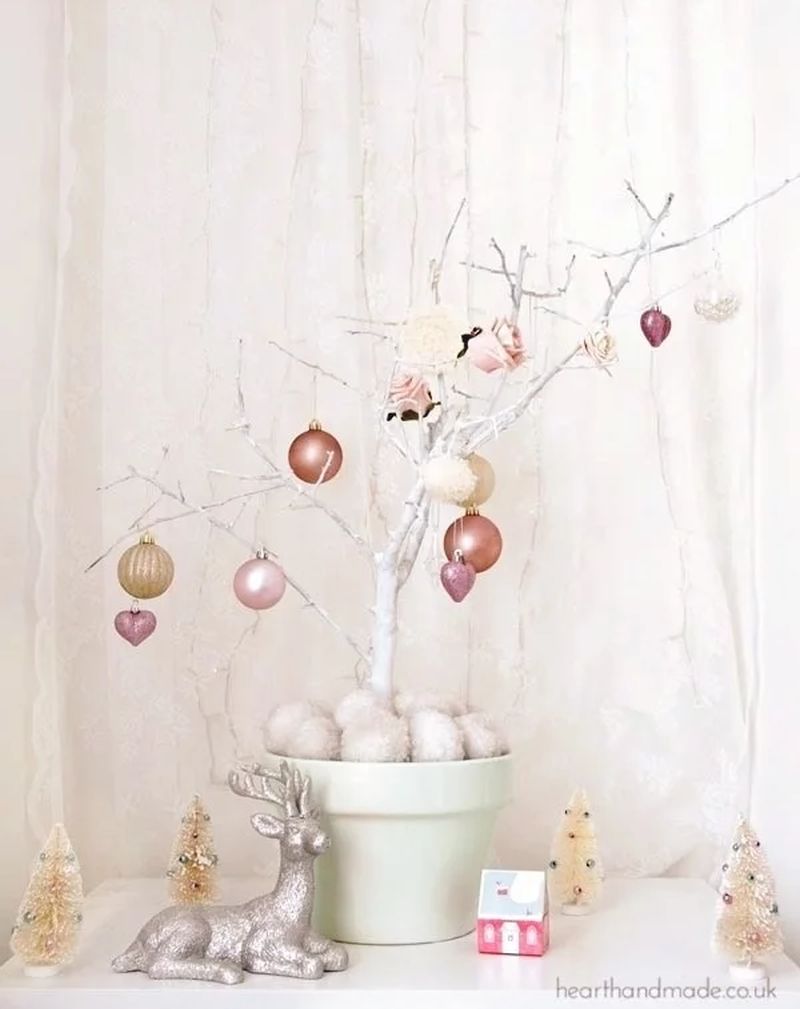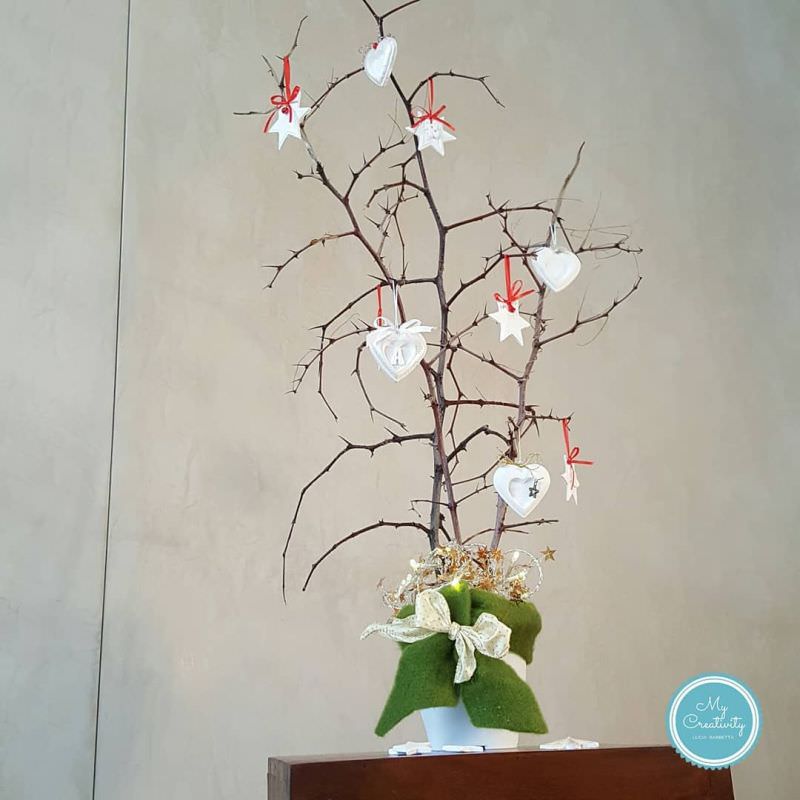 Balloon Christmas Tree
Buy some green, white and red balloons from a craft store to create a festive tree. Blow up 15-20 balloons and fix them in tree shape using glue or tape. Embellish the tree using shimmery decorations to spice it up.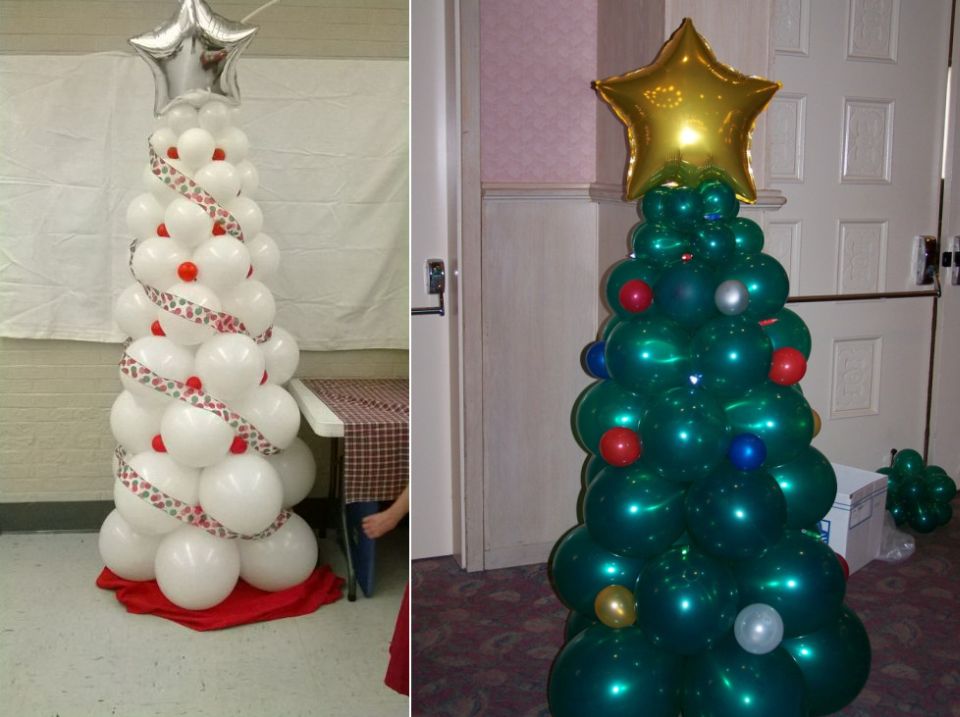 Christmas Tree from Books
Got a book collection stacked up at home that is being layered with dust? This year put all hardbound books to good use. Stack them in the shape of a tree and embellish them with small decorations. Voila!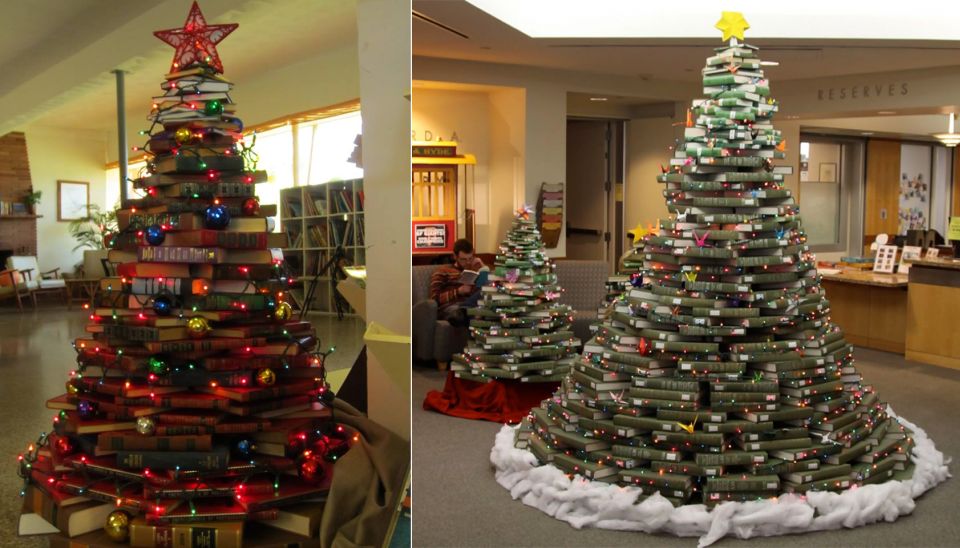 Glass Bottle Tree
Collect empty glass bottles and clean them up. Now stack them up, one over the other, vertically or horizontally to form a tree-like structure. You can illuminate it using light strings and other ornaments.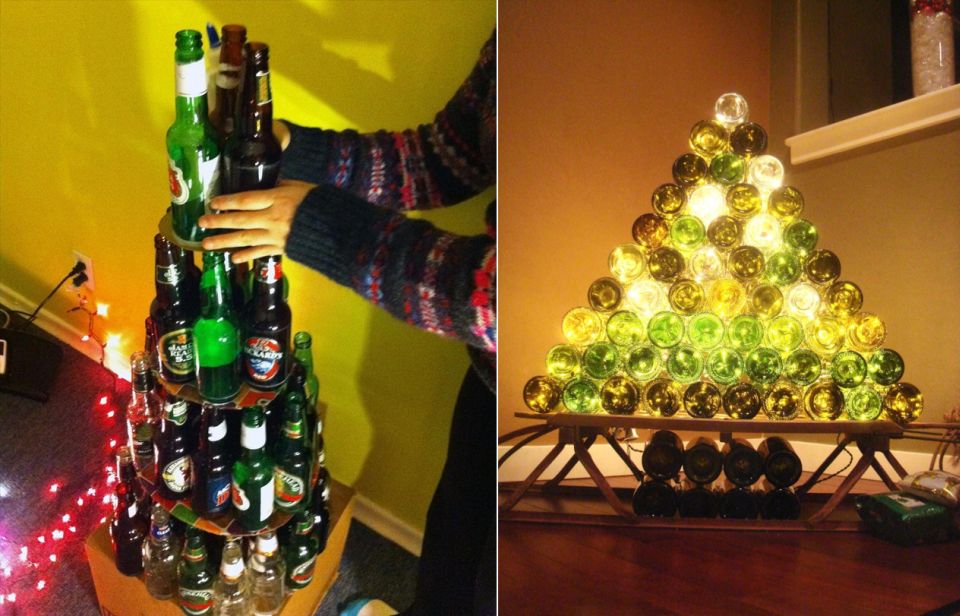 Natural Shrub Christmas Tree
This one is a quick, easy and fun idea. If you've some potted shrubs or plants, ornate them with shimmering light strings, decorative streamers, and shiny decoration balls. Your alternative Christmas tree is ready in minutes!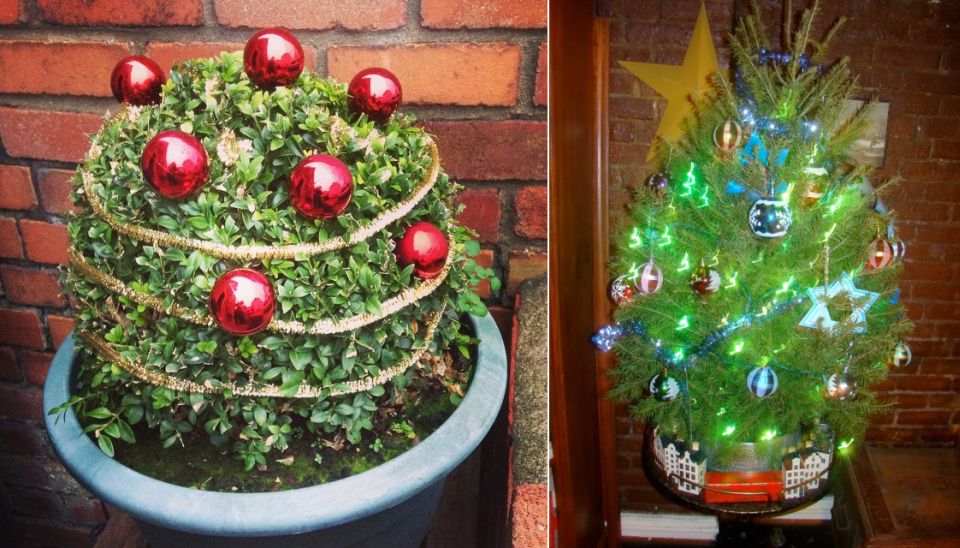 Pineapple Christmas Tree
If you are looking for a trendy way to put up a Christmas tree, pineapples can be a good option for you. Simply decorate with lights and ornaments, no need to remove the spiky leaves.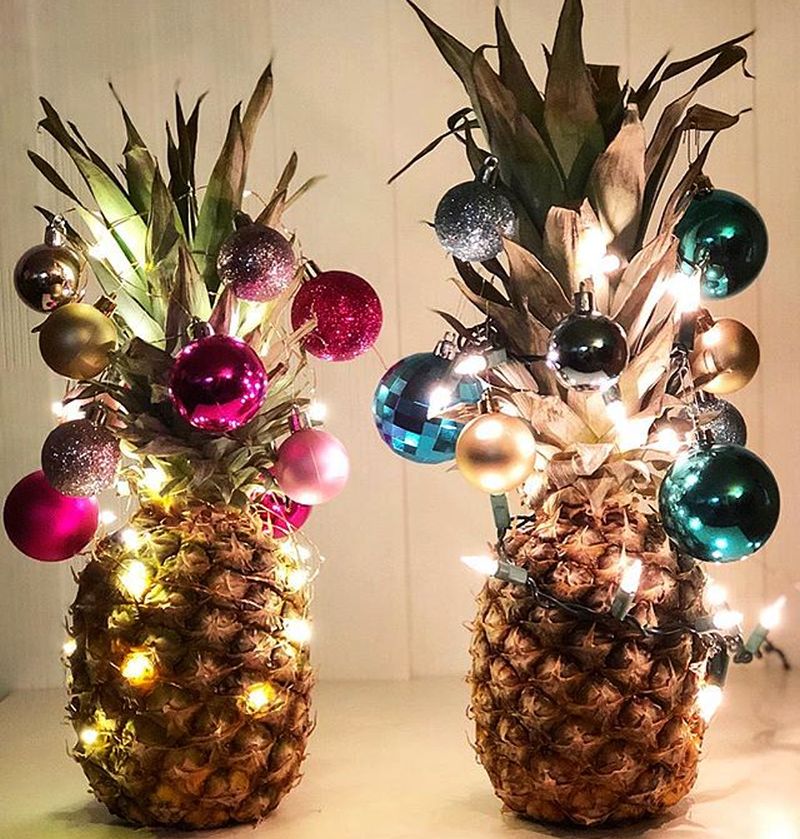 Broccoli Tree
You can deck up your dining table with colors of festivity. Take some fluffy flowers of broccoli and arrange them like a Christmas tree on the dining table. Add small tomatoes to enhance the look. See how Betty Crocker made it.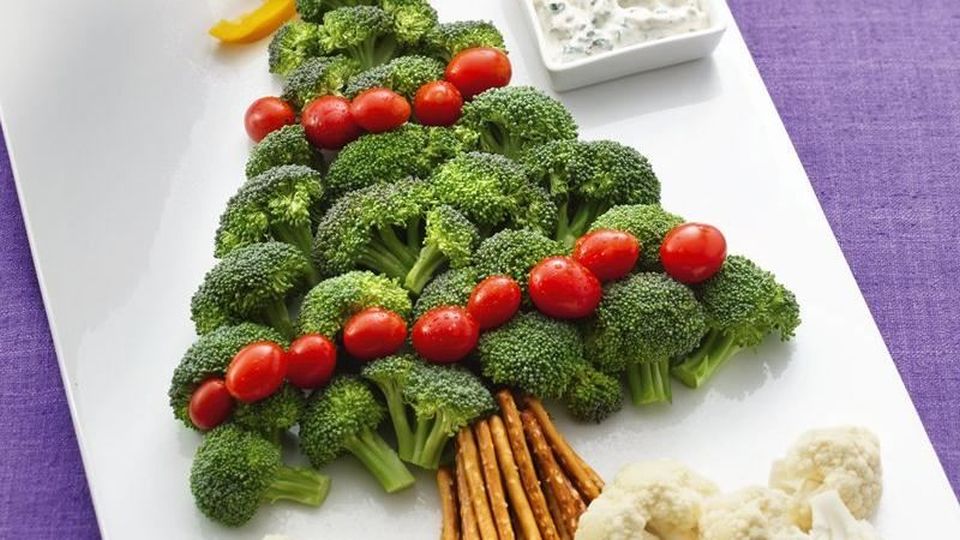 These are some last minute Christmas trees that you can make easily at home. Hope you'd try out some of them. Happy decorating!