Caravan Salon 2021 is just around the corner and the buzz for futuristic campers and vans is roaring at its peak. We have seen the Renault Hippie Caviar Camper Van previously and now here is another one from the automaker dubbed the Trafic SpaceNomad. Prepared in two four and five seat models, the Trafic SpaceNomad can be used as a normal passenger car over the weekdays and as a camper van over the weekends.
The camper van is perfectly suited for a family of up to five people, perhaps because it comes in two configurations. Both versions come with a pop-up roof mutating into a tent and incorporate beds within. Apart from this, there is a rear bench inside the van that can double as a bed to accommodate extra people. The Trafic SpaceNomad without a doubt is a classic pop-top camper with plenty of options including two beds, a full-sized kitchen with all the necessities.
Talking about the kitchen, it features a two-burner stove and a sink. A 1.73-cubic-foot refrigerator is also available to store your fruits and beers. In addition, a standalone table can also be mounted inside the camper that functions as a dining table and can also be deployed outside to sip your wine under the stars. Moreover, it can also be crammed away when not being used.
Extending the list of features, the van has an expandable sunblind that can be used for shade from the blistering sun during the daytime and can also be used as a shelter when it rains. There's even an outdoor shower for cleaning up before going to bed. Unfortunately, Renault does not equip the camper with a toilet.
Thanks to its new 2.0-liter engine and its EDC automatic dual-clutch transmission, SpaceNomad has the latest technology and offers more power (+25 hp) and more torque (+40 Nm) with a simultaneous reduction of consumption and CO2 emissions. The cabin is also insulated, lit and heated so that it's perfect to provide protection in bad weather and partially replicate that homely feeling. You also get a blind for privacy and more storage space in the redesigned dashboard and in the trunk.
Also Read: Terra Wind Motorhome Doubles as Yacht for Rides on Water
The Trafic SpaceNomad comes with driving aids like lane departure warning, emergency braking, driver monitor system, and blind-spot warning. It is also loaded with an 8-inch touchscreen, induction charger, Renault Easy Link multimedia system with navigation, and Apple CarPlay and Android Auto.
Renault is expected to showcase the SpaceNomad along with the futuristic and cool Hippie Caviar Hotel camper van – that we discussed at length a few days ago – at the 2021 Düsseldorf Caravan Salon. The SpaceNomad will start deliveries in early 2022. As of now, we are not familiar with the price of the camper van but we hope to learn more from Renault at the event.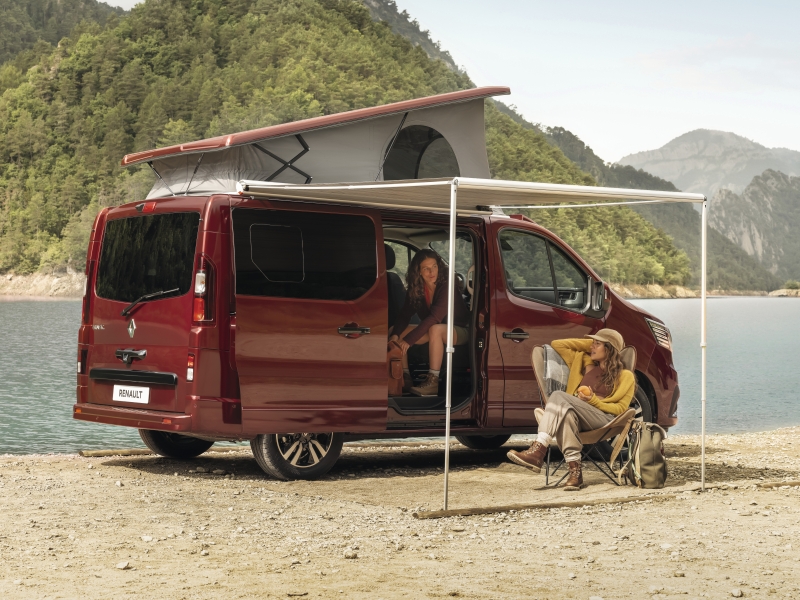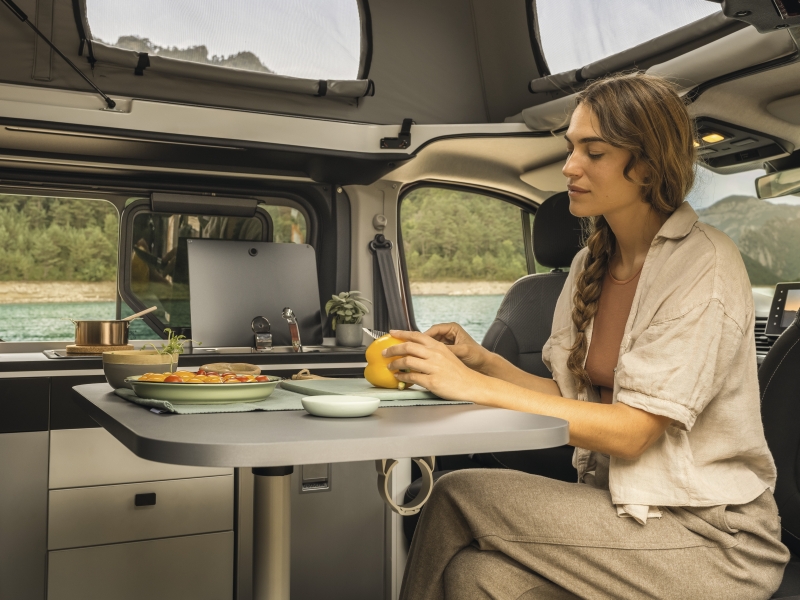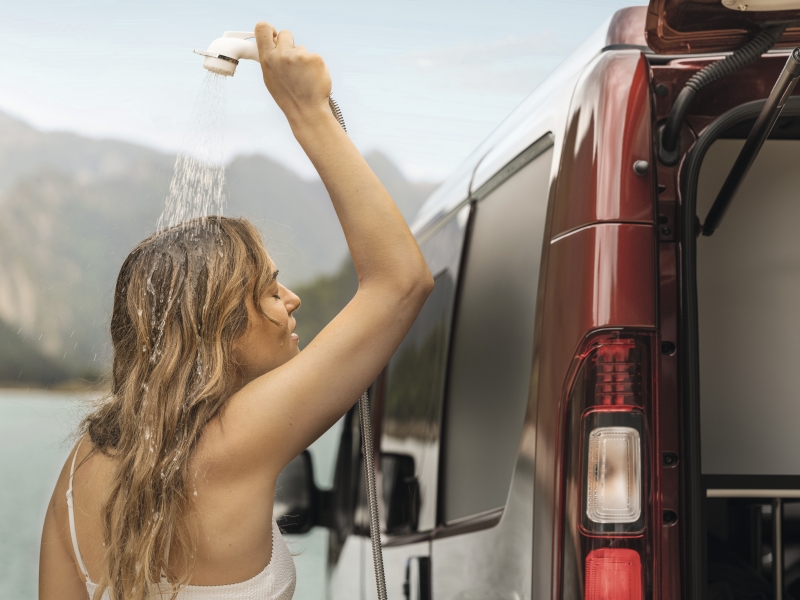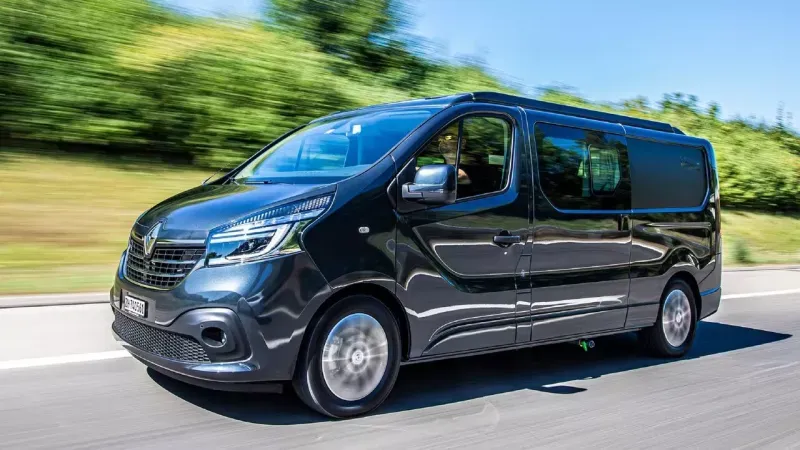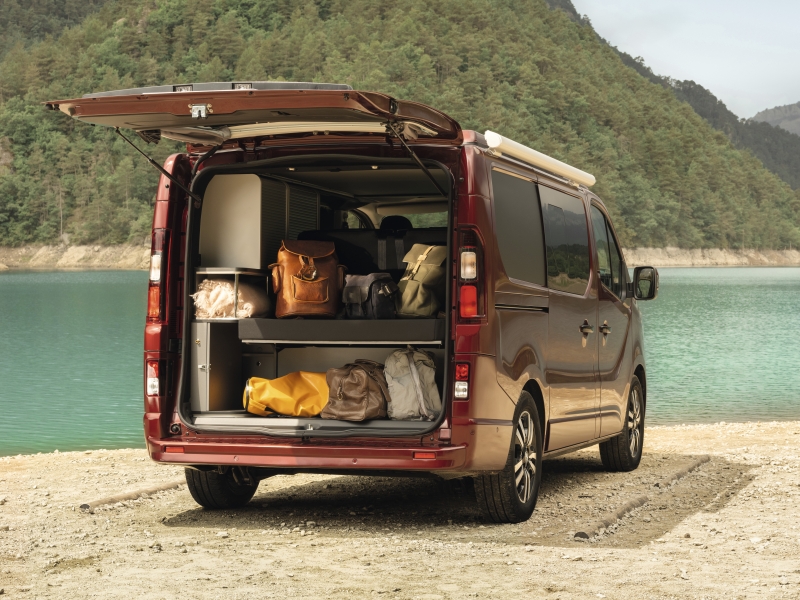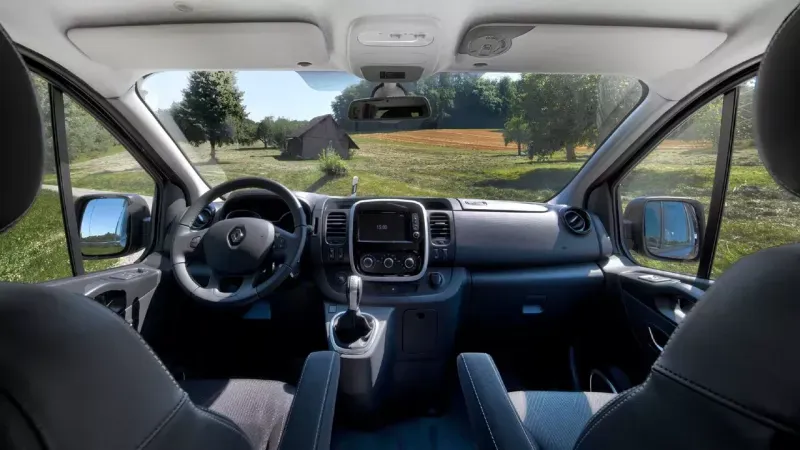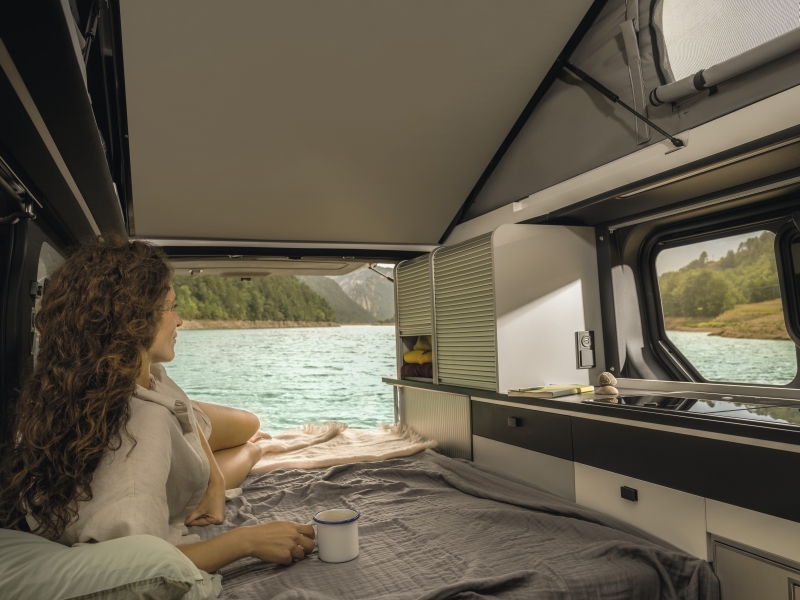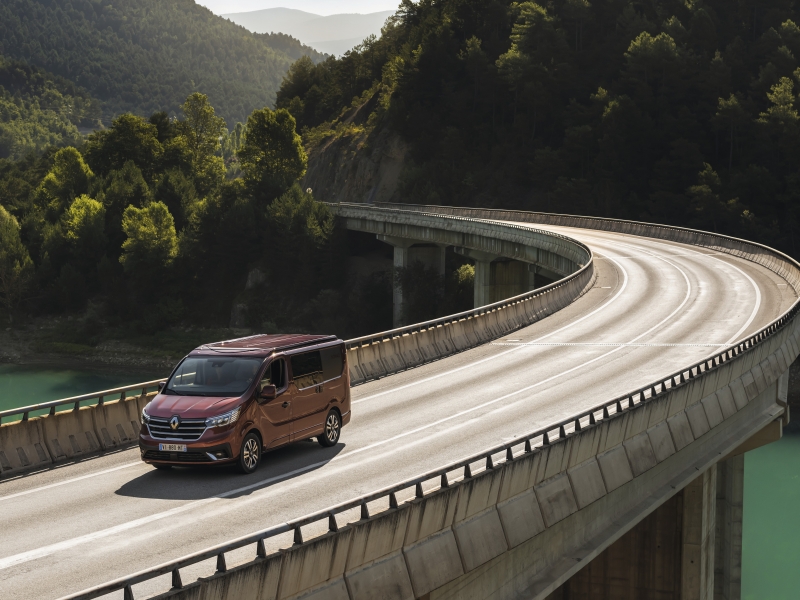 Via: AutoEvolution