The US-based company Resideo Technologies announced its latest Honeywell Home T-Series Smart Thermostats – T9 and T10 Pro at CES 2019. Unlike Honeywell Home's previous thermostats such as the Lyric and the Lyric T5, the new T-Series smart thermostats feature wireless smart sensors that measure temperature, motion, and humidity to help regulate temperature in a room more closely.
These smart thermostats can be controlled using the intuitive touchscreen display and a smartphone app, as well as voice commands with Amazon Alexa and Google Assistant. One can set a preferred temperature in any room at any time, and prioritize multiple rooms at different times of the day. The Honeywell Home smart room sensors also detect presence of people and automatically adjust temperature. These smart room sensors offer a 200-foot range and are powered by two AAA batteries.
Just place smart room sensors in all rooms at your home and set up ideal comfort settings for any time of day easily. The geofencing feature makes them able to automatically turn on heating when you are at home and save energy when you're away. In addition, the mobile app provides alerts to change filters and when the temperature is getting too hot or cold.
Also Read: Video Doorbells and Smart Locks Beefing up Home Security at CES 2019
To be available in North America later this year, the Honeywell Home T9 smart thermostat will cost $199 and the T10 Pro will be available through authorized contractors only.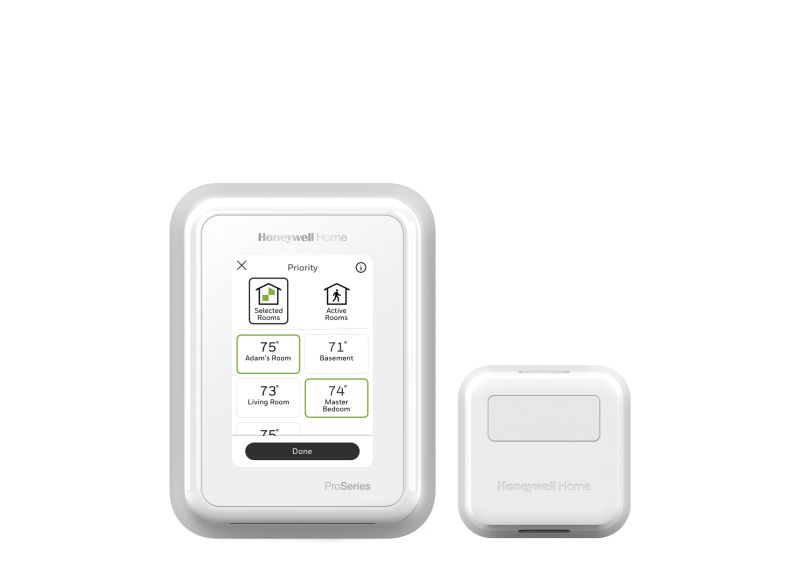 Via: Resideo Technologies