Last year we reported about the Authentic Living furniture collection by the famous industrial designer Karim Rashid for Lamborghini and Italian furniture manufacturer Riva 1920. This year, Karim has revived the collection by adding two new sideboards to it. The collection is currently on exhibition at Milan Design Week 2018.
Inkline and Rivar sideboards are a combination of multi-functionality with delightful, minimal forms.
Each piece shows the beauty of timber through discolored grains and patterns to perfectly add rustic grace and utility to any living space.
Inkline sideboard
Inkline is a low-profile sideboard made of multilayer wood. It is characterized by rounded sides and top surrounding the six drawers, assembled with dovetail joints and equipped with shaped fronts that reflect the lines of Finesse bookcase from the same collection. There's an open space in the center, dividing the two rows of drawers.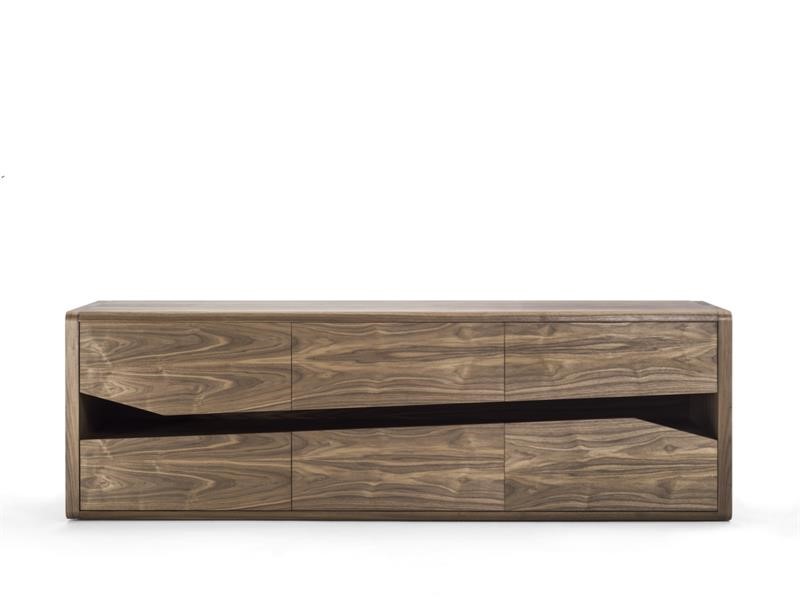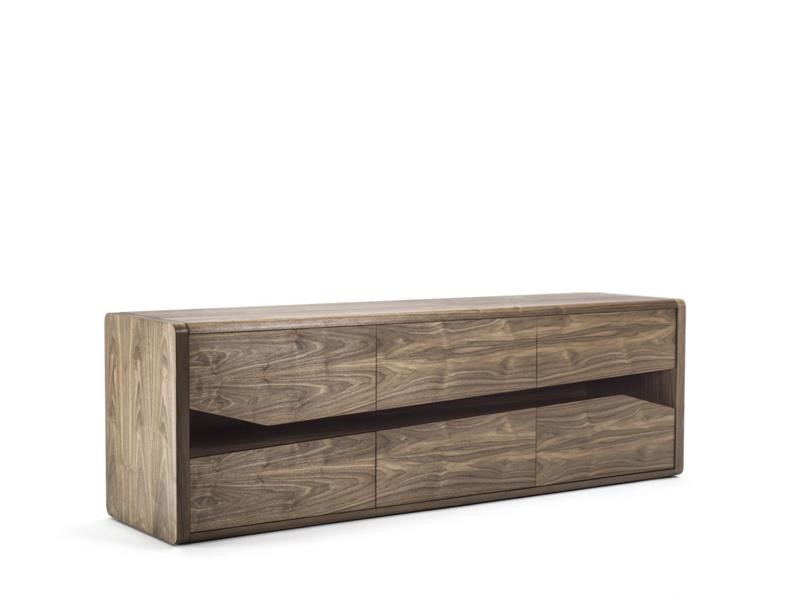 Also Read: Riva 1920 And Cosentino Presenting DeKauri Freestanding Bathroom Vanity at Salone 2018
Rivar sideboard
Rivar is an eye-catching sideboard in multilayer wood featuring twisting and rounded lines over two side doors and central drawers. Under the top, there is a practical and functional open compartment.