Samsung Electronics has unveiled their next-gen Family Hub refrigerator which brings connected living to the fore. Revealed initially at CES 2016, the smart refrigerator has come a long way in the last few years.
The refrigerator now allows family members to interact with the connected device in a personalized manner. Idea is to let you focus on the things that matter in today's fast-paced life.
Bixby
Samsung has been working for more than a year now on Bixby, their virtual assistant program and the latest range of Family Hub refrigerators come loaded with the AI home assistant. One can ask for weather or news updates or may be preset the oven temperature just with voice-commands.
John Herrington, Senior Vice President, General Manager of Home Appliances, Samsung Electronics America;
Today we are introducing the latest version of Family Hub featuring Bixby with AI capabilities. Bixby now provides a new level of connectivity and intelligence designed to make everyday tasks much easier.
Bixby's voice ID technology identifies each family member's voice so that everyone gets tailored information based on their previous interactions.
Family Board
A refreshing new feature is the 'Family Board' – a digital bulletin board – on which family members can stick handwritten notes, add photos or create doodles/artwork. Also, one can add stickers or change the background color of the digital display to match the kitchen.
Food Management
Samsung's Family Hub refrigerators have food management option with which you can see inside the fridge from anywhere using your smartphone. Add items going out of stock to the shopping list was never easier.
With the 'Meal Planner' option, a user can get customized recipes based on dietary needs and eating preferences.
In a keynote announcement, Samsung Electronics promised that they'll expand the Family Hub platform across other models to meet the needs of the customers.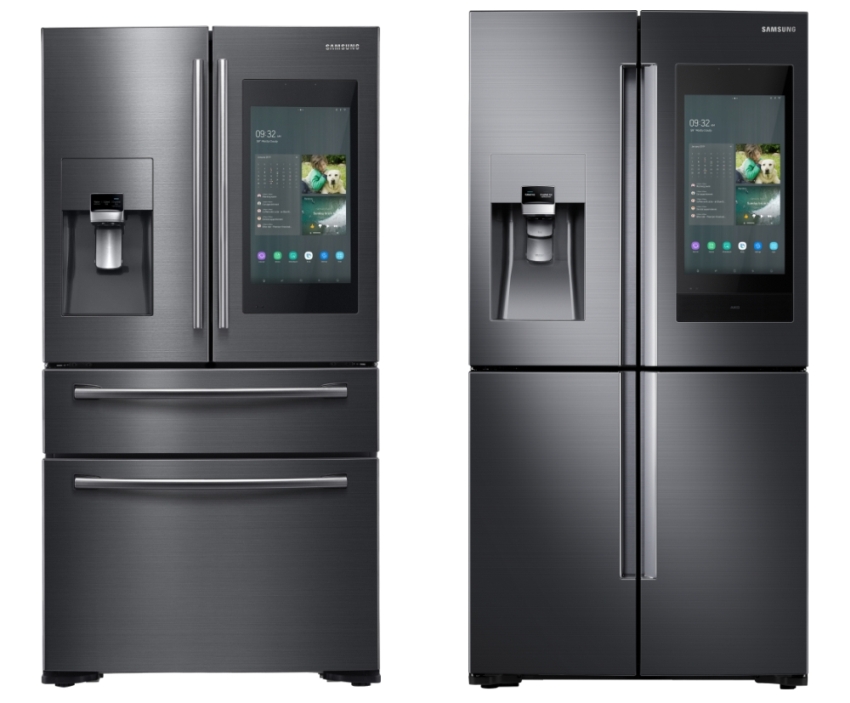 Source: Samsung