Adventure travel company Natural Selection has opened the new Shipwreck Lodge on Namibia's Skeleton Coast. This one-of-a-kind lodge is a series of safari cabins designed to mimic the neighboring wrecks that were accumulated on the coast as a result of whaling and seal hunt operations in this region. Due to the presence of bones on the coast, this place has earned its name "Skeleton Coast" on the northern part of the Atlantic coast of Namibia.
Now, this spooky place is offering visitors a chance to enjoy perfect Namibian sun and relax in the unique shipwreck-shaped cabins. There are ten rooms in total, with eight twin/double rooms and two family rooms. Each room complements the remarkable sand dunes, placing you amidst the surreal and dramatic scene.
Apart from this, two solar-powered family tents are placed along with the cabins for people who want to experience off-grid living.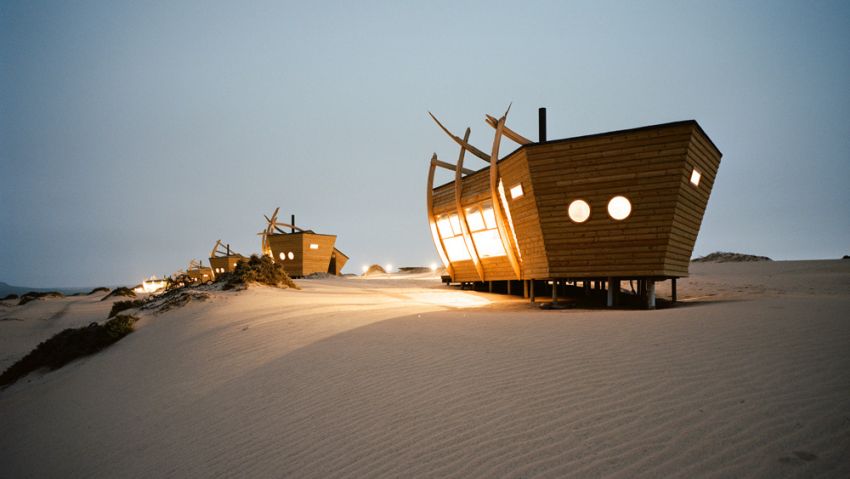 At the heart of the camp, there is an impressive lounge and restaurant with a spacious wraparound deck, overlooking the sandy landscape and the panoramic Atlantic Ocean. Nina Maritz Architects teamed up with the interior designer Melanie Van Der Merwe to create these complete environmentally-friendly cabins using wooden nails for construction and recycled furniture.
Interior of the cabins is spruced up with recycled blue and burgundy furniture. The furniture units are made from salvaged wood, linen, rope, and cotton to form a unique living space for guests. The price starts at around $750 per person, which includes all meals, drinks, and activities.
You definitely need to crash on Skeleton Coast Shipwreck Lodge for experiencing a real wilderness experience. When planning your trip to Skeleton Coast, plan a stay at Shipwreck Lodge to experience superhot sun during the day, bitterly cold nights, high winds, and foggy mornings and evenings.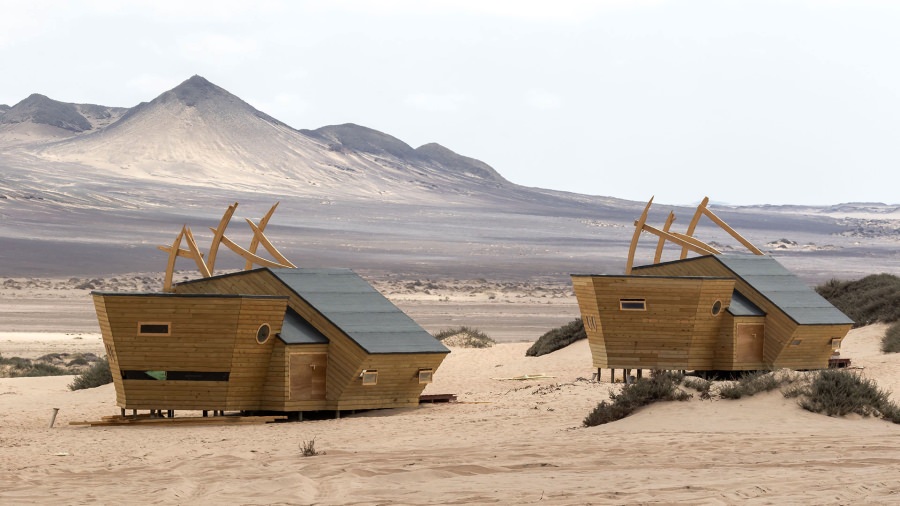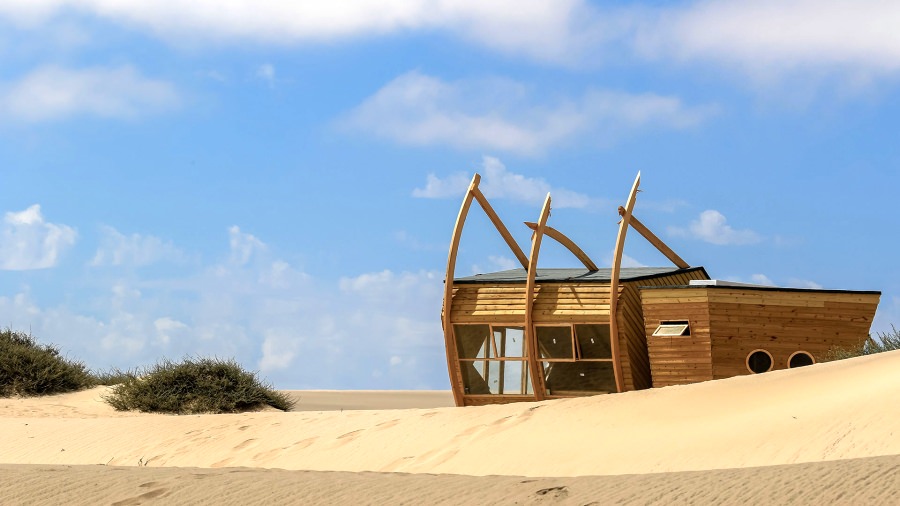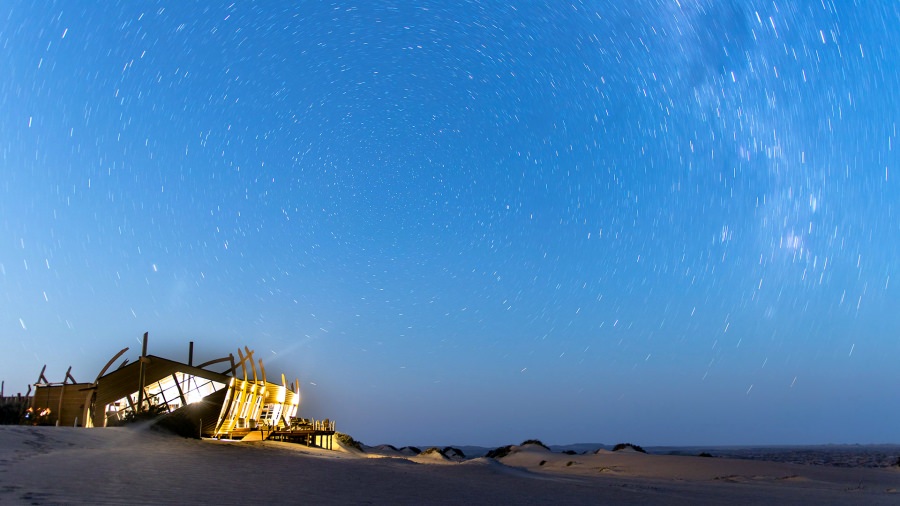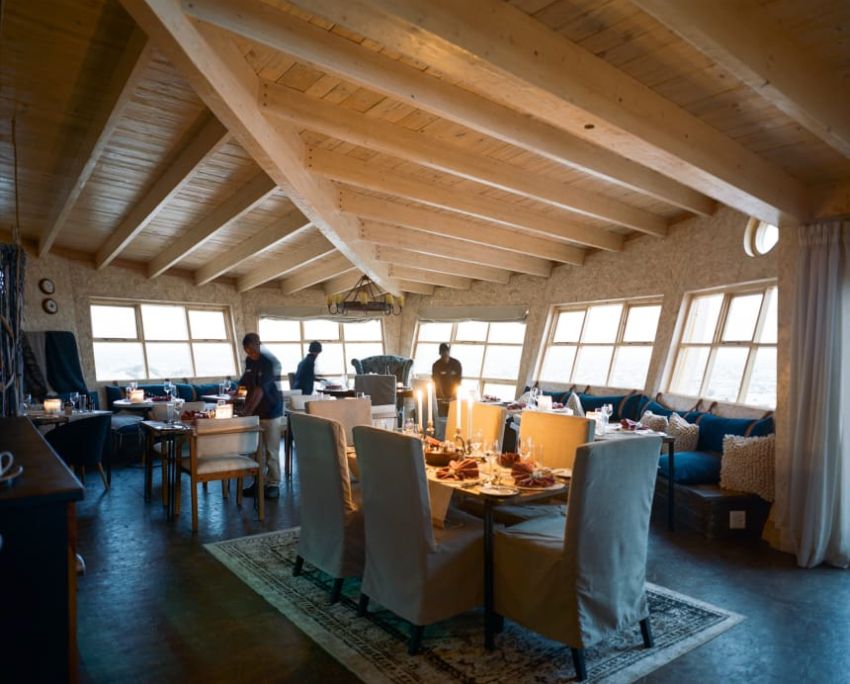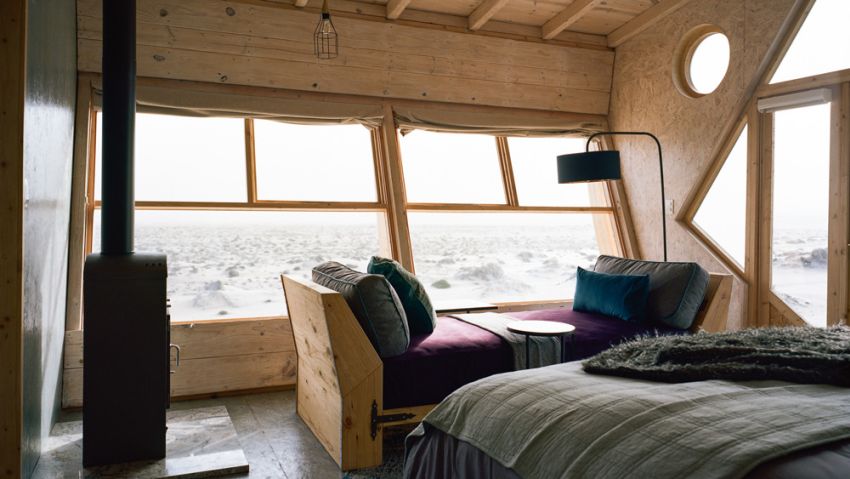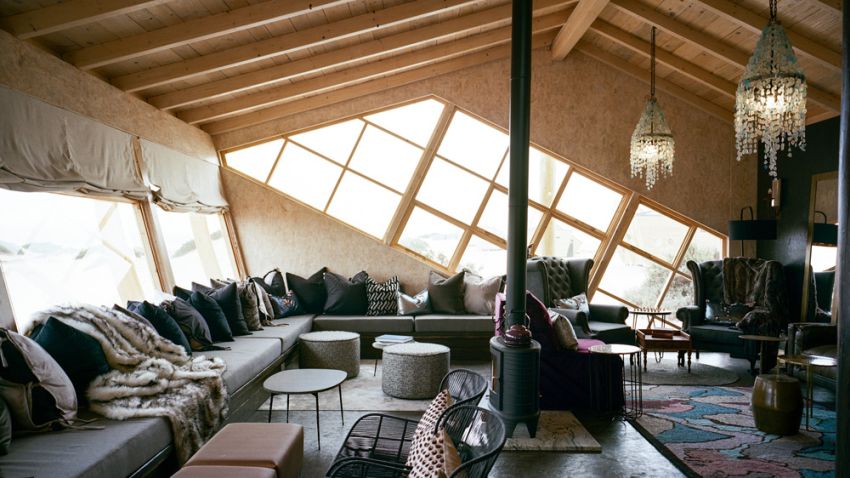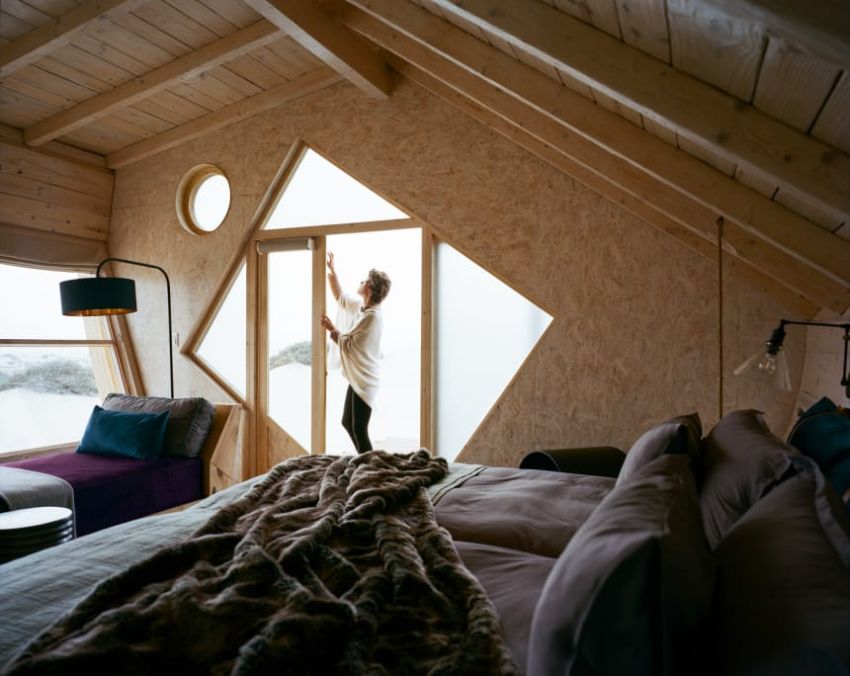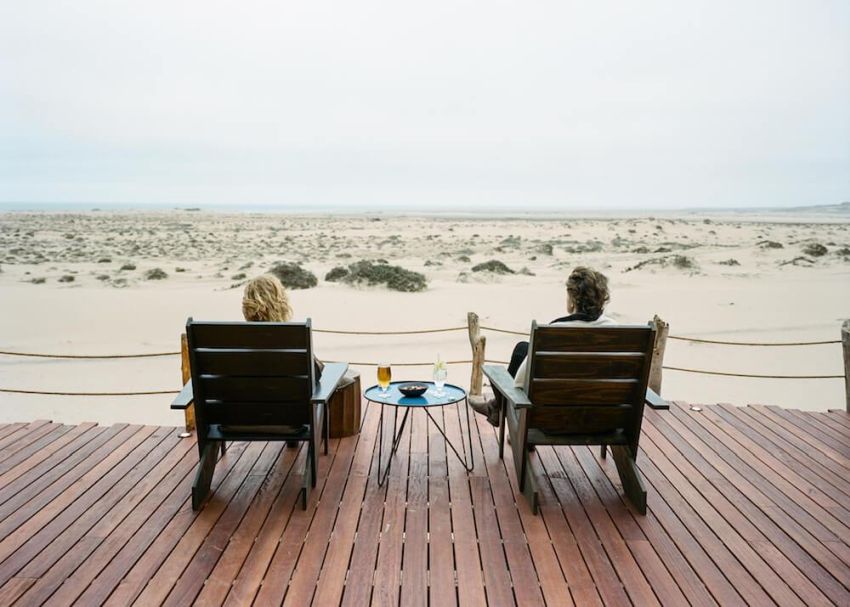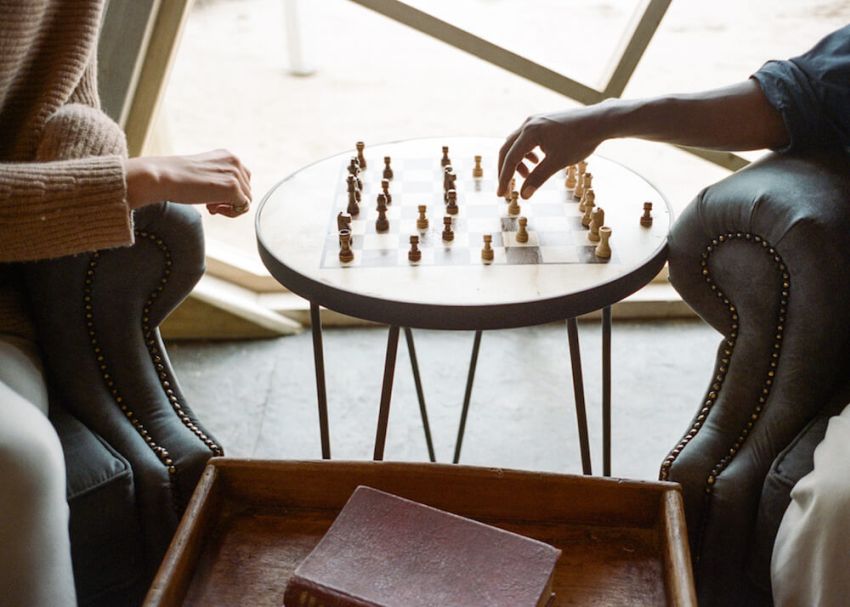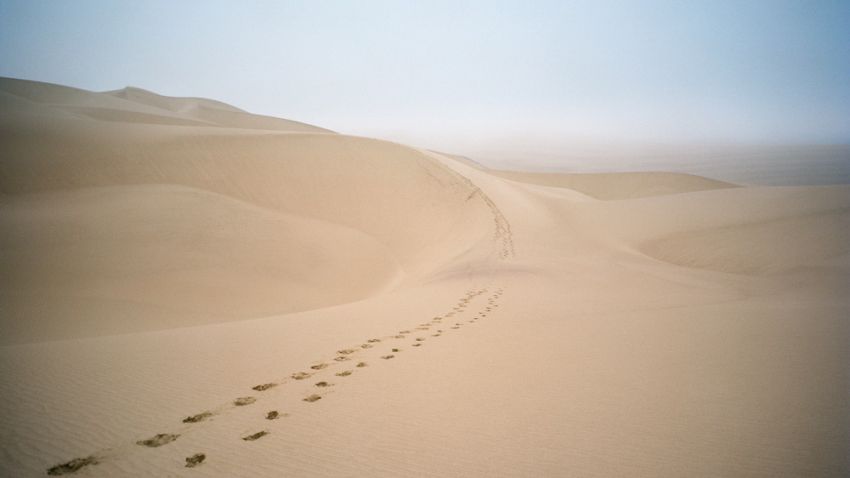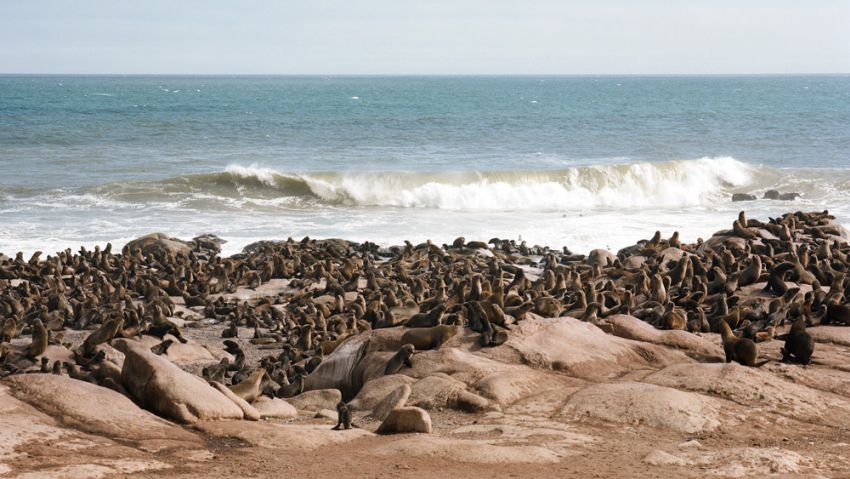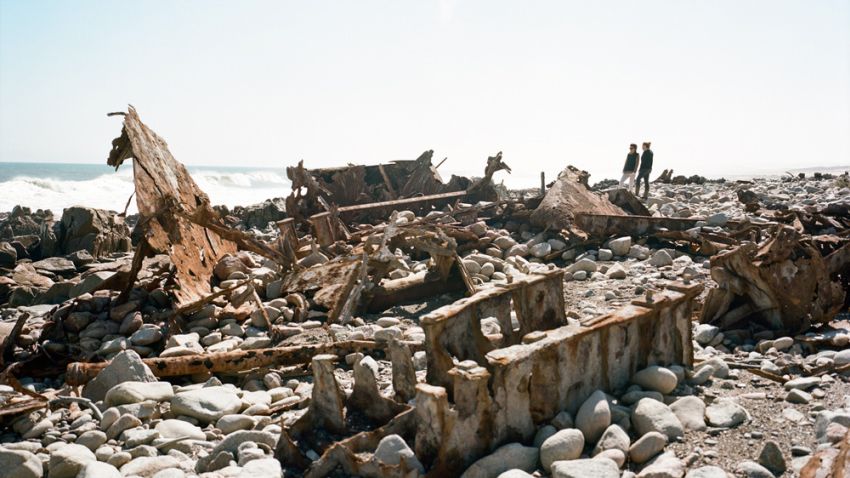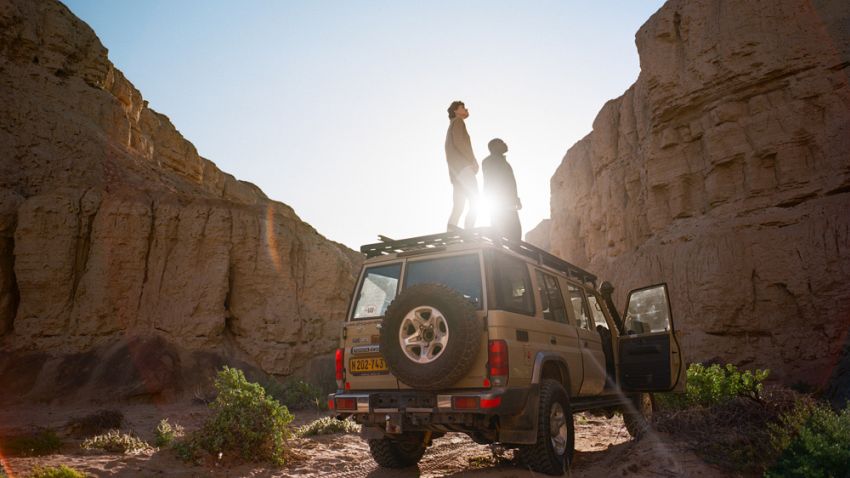 Via: LTM