The Norwegian architecture firm Snøhetta released plans for Europe's very first underwater restaurant in Lindesnes in 2017. Making the dream of many come true, the company has opened the doors of the underwater restaurant for guests a few days back.
Named Under, the restaurant is submerged five meters underwater, with a 34-meter long monolithic structure protruding through the surface of the sea, making it look like a periscope. The thick concrete walls make the structure able to withstand varying sea conditions. There's a 3.4 meter-tall horizontal window offering uninterrupted views of the marine life.
Also Read: Live Right Next to Sharks in These Amazing Underwater Structures
Kjetil Trædal Thorsen, Snøhetta founder and architect, said;
'Under' is a natural progression of our experimentation with boundaries. As a new landmark for Southern Norway, Under proposes unexpected combinations of pronouns and prepositions, and challenges what determines a person's physical placement in their environment. In this building, you may find yourself under water, over the seabed, between land and sea. This will offer you new perspectives and ways of seeing the world, both beyond and beneath the waterline.
The underwater restaurant seats 35-40 diners at a time, in a dining room protected by half a meter-thick concrete walls. Guests first arrive in an oak-clad foyer and are then ushered into the restaurant featuring chic interiors and handcrafted furniture made in collaboration with the local carpentry workshop, Hamran.
If you ever wished for an underwater dining experience, head over to this underwater restaurant in Norway to make your dream come true.
Aside from being a restaurant, this Snøhetta-designed underwater structure also functions as a research center for marine life on the rocky coastline of Norway.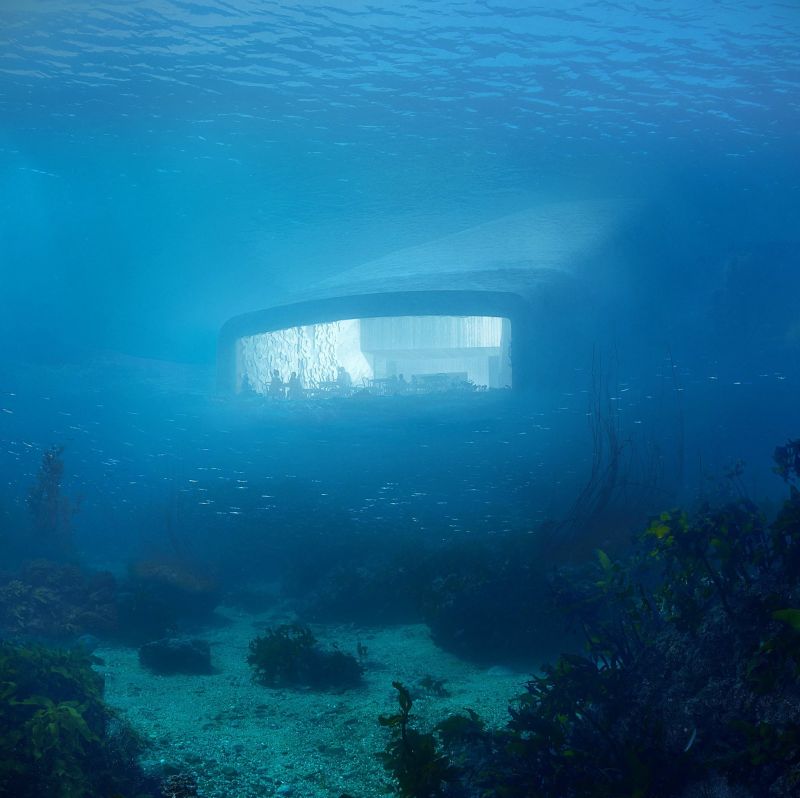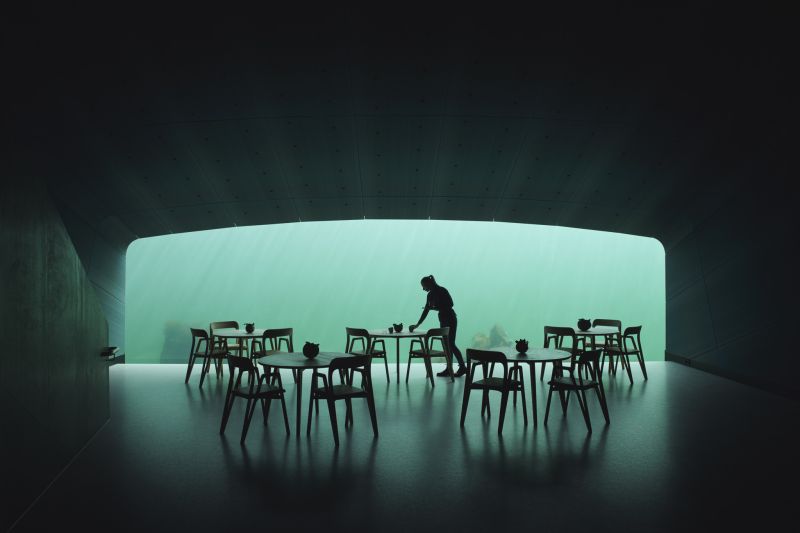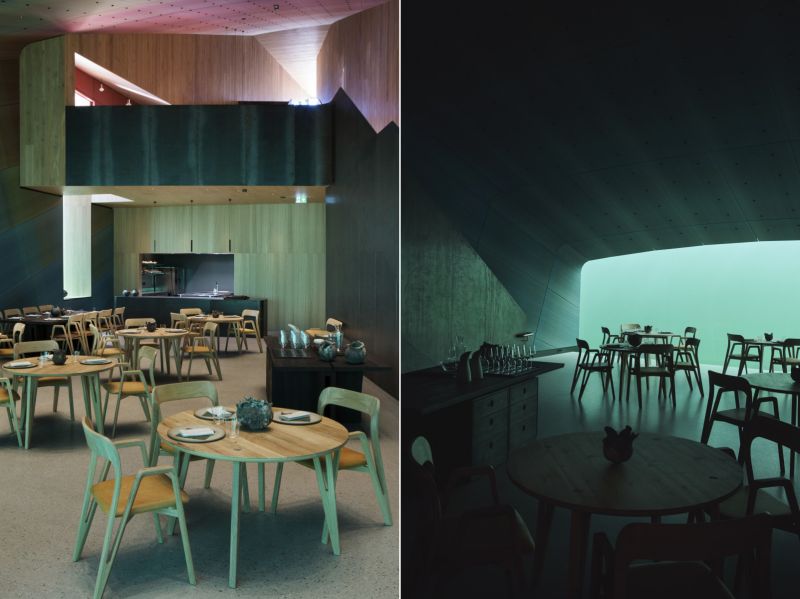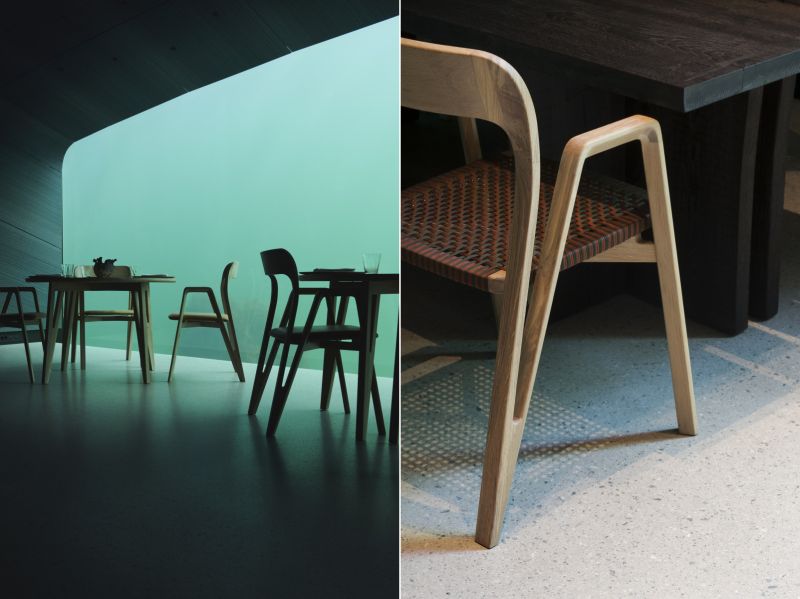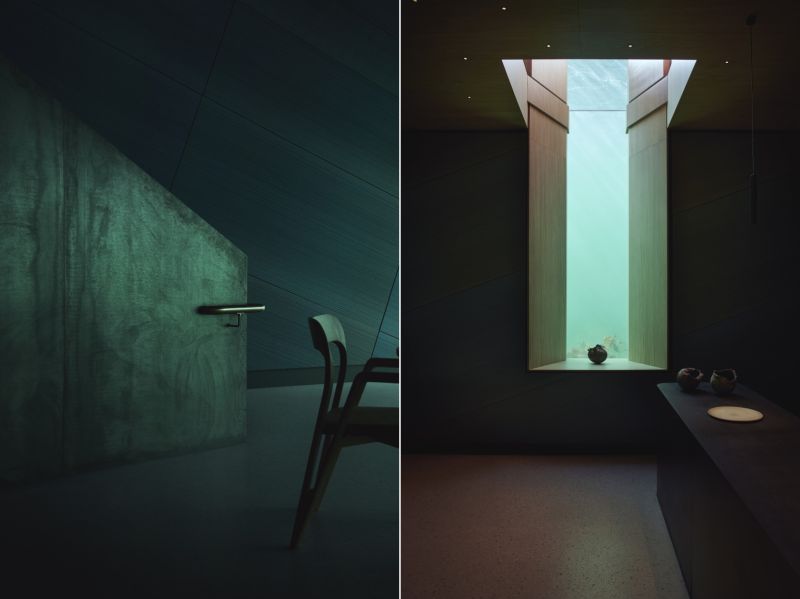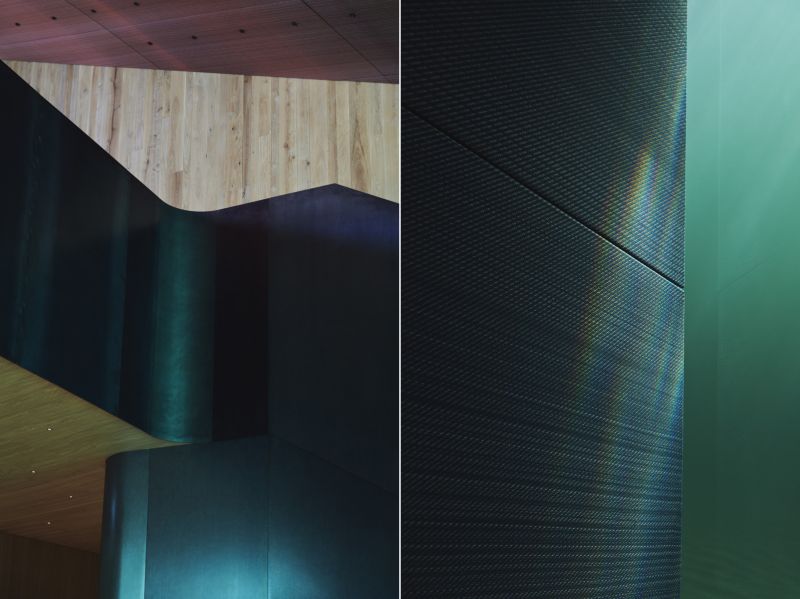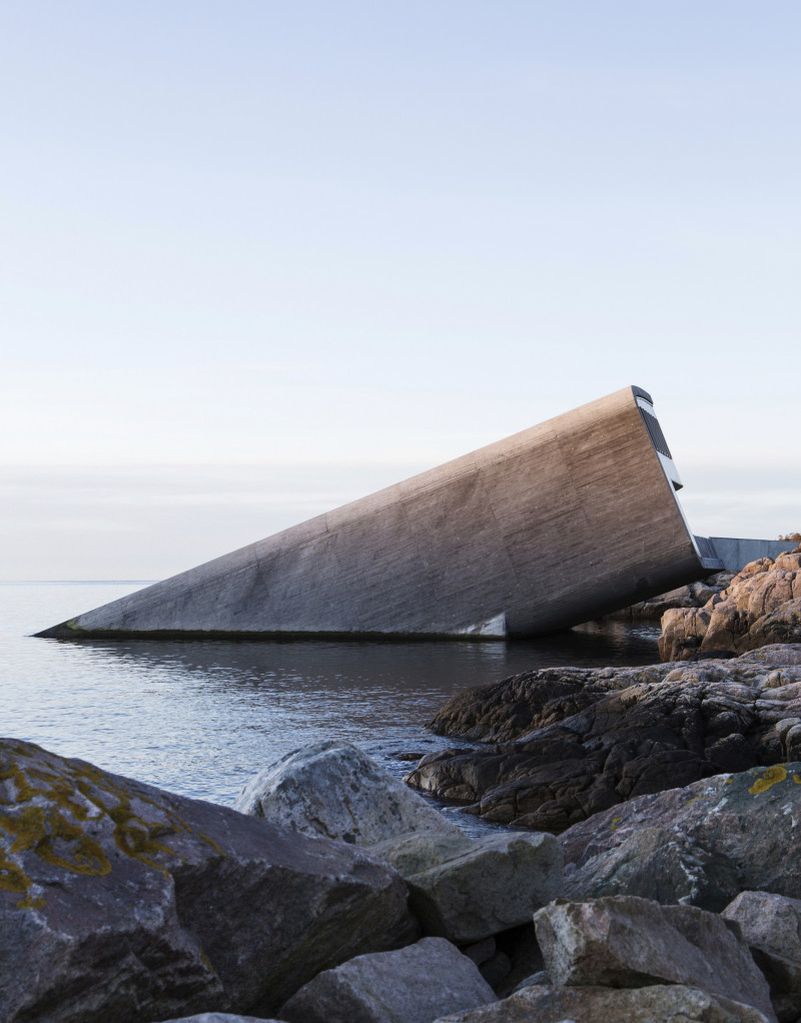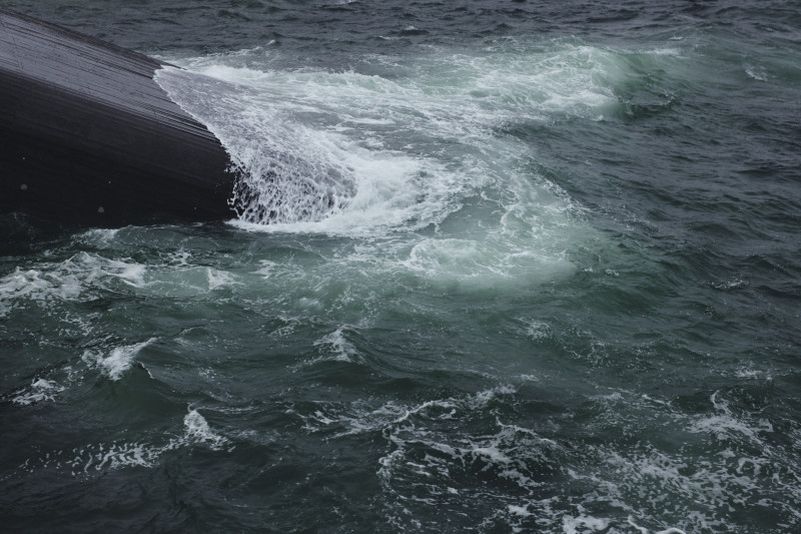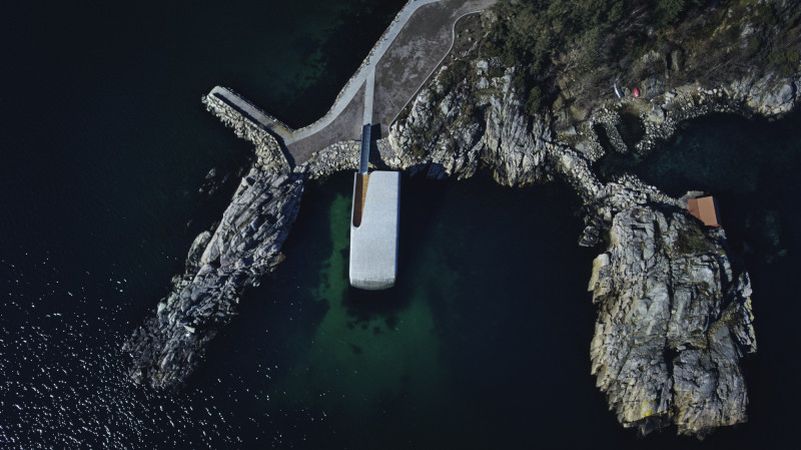 Via: Snøhetta