American energy company Tesla, based out of California, has launched a solar rental program for homeowners. Now, the house owners can rent a solar panel system for $65 per month, and that's not the best part. There is going to be no upfront installation cost and no long-term contract. Great, isn't it? You can get a test run for one month and if you're not happy with it, you can cut off the service.
To create an entire sustainable ecosystem, Tesla manufactures a unique set of energy solutions. Tesla harnesses the sun's energy to manage renewable energy generation, storage, and consumption. In the past, the company has launched many programs envisioning the growth and but not aiming for profits, hence, causing Tesla a debt of about $3 million.
Also Read: Why You Need to Consider Tesla Solar Roof for Your Home
However, the company believes in their new venture and thinks that it will be a success. The solar rental program will offer the following plans:
3.8 kW for $65 per month
7.6 kW for $130 per month
11.4 kW for $195 per month
There will be no installation fees, also you can cancel the service if you don't want it. But, there is one small issue though. If you want to take down the panels, you'll have to pay Tesla $1,500 for it. This program is only available for homeowners in six states as of now vis-a-vis Arizona, California, Connecticut, Massachusetts, New Jersey, and New Mexico.
Read More: Everything You Need to Know About Tesla Powerwall
It seems like a pretty good deal to make a commitment to Tesla's new solar rental program but you might have to consider the hidden cost factors before getting into it. Though Tesla's initiative to create a sustainable ecosystem is worth sticking for and its also going to cut your utility bills by a huge margin.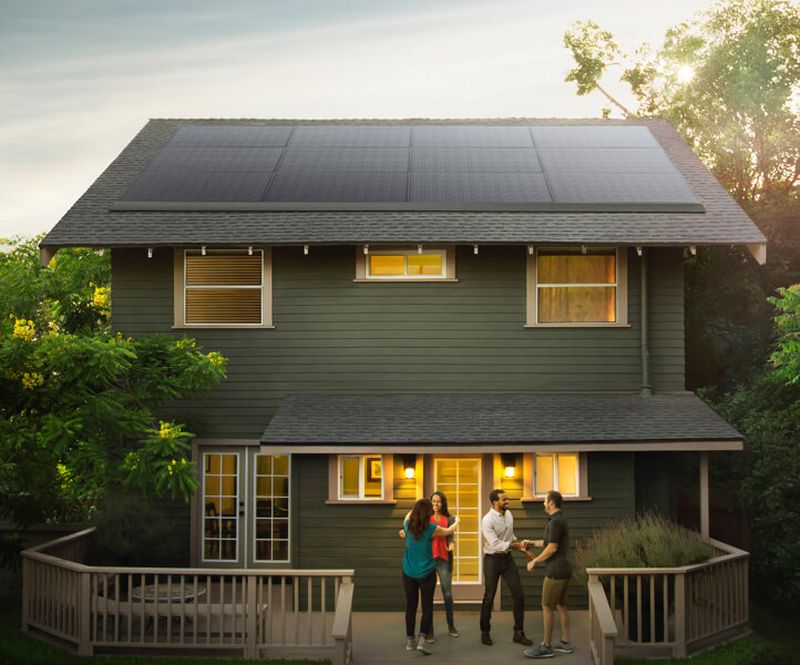 Via CleanTechnica