Most of us spend plenty of time decorating the Christmas tree. Embellishing it with decoratives like baubles, bells, and other ornaments. When the tree is basking in the glory of the festive spirit, it can be heartbreaking to see it being tampered by kids or pets. Especially cats, who like to tuck themselves in the cozy corners of the tree – in the process, either topple it or damage the decorations and ornaments.
How to Prevent This?
Basically, pets and kids can knock down your Christmas tree beyond recognition, spoiling your mood and marring your interior décor for the special day. So, how do you prevent this situation without scolding your kids or restraining your pets?
Get Home The Half Christmas Tree
You can get a half Christmas tree which features foliage only in the top half of the tree. Since the bottom half is blank, there is virtually nothing for the kids or cats to play with.
UK-based company Argos offers half Christmas trees measuring approximately six feet tall with the lower half devoid of any foliage. The tree occupies less space, making it great for small spaces and apartments.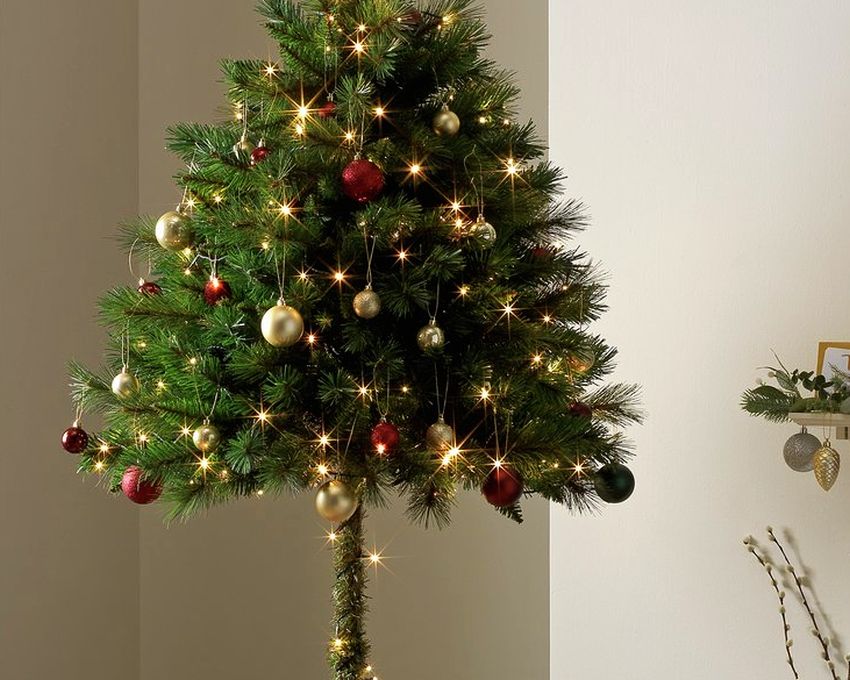 Even though the description of the product specifies it as an ideal Christmas tree for people who have cats and small children. However, it would be right not to count dogs out as they can also wreak havoc when in their zone.
The Argos half Christmas tree leaves ample space to keep pressies (rather than scattering them all around). It comes in two versions – the green Parasol and Snowy version. The former costs £45 ($60), while the latter is a bit pricier at £50 ($67).
Since the half Christmas tree doesn't have much bulk, your cat is not going to be much interested in exploring it. Also, it is going to be harder to climb, so your pets won't consider it worth the effort. Kids would also not be able to reach the hanging ornaments, so the story ends there.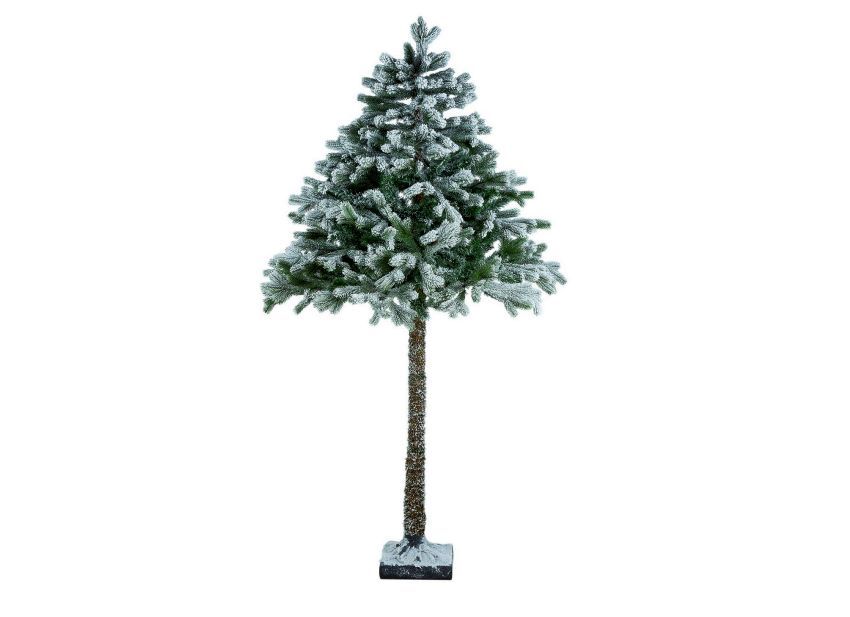 Also Read: 50 Christmas Tree Alternatives You can DIY This Year
Why do Cats Fancy Christmas Trees?
Just like the cozy corners of your home, a heavily decorated Christmas tree also acts as an ideal spot (perched up high) for your cat to sleep or relax. The tree has barks and abrasive surfaces for the cat to scratch and smell that they want to explore. According to recent research, cats like to investigate anything new in their territory. A Christmas tree has ample stuff to explore and that's why they end up messing with your festive décor.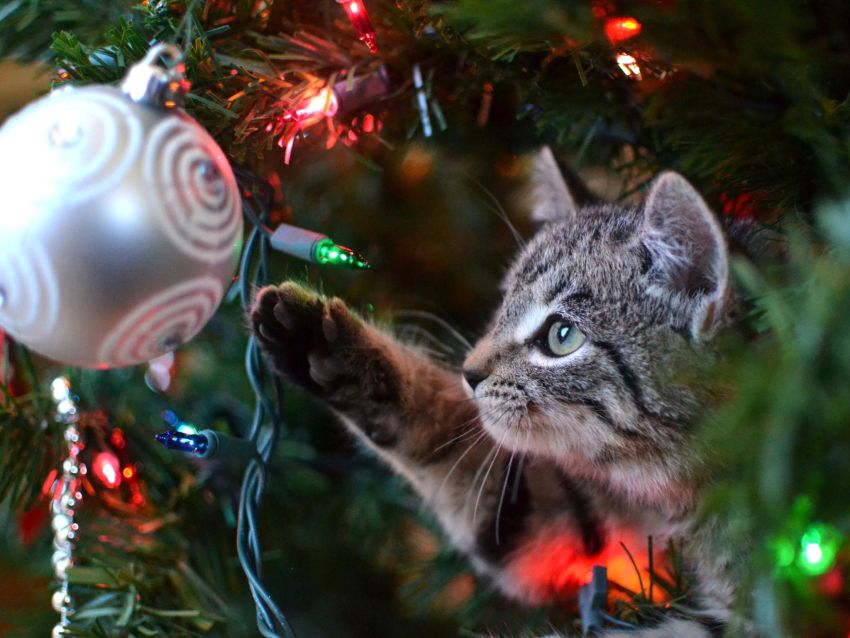 By instinct, cats like to climb trees and it is natural for them to fancy Christmas tree as it lets them explore their basic impulse. The tree's top provides them with a vantage point of their territory (that's what cat' presume even though it is your territory) which they love to the core.
In addition to that, the shiny little decorations invite them to explore without any hesitation. This, in the end, leads to a messed up Christmas tree and at times it can get dangerous for you and the pet.
Why Kids Find Christmas Trees Irresistible?
Just like cats, kids too fancy exploring this new object in their periphery. The shiny ornaments and decorations entice them as playful toys. This leads to the chances of your baby trying to climb up the tree and get that elusive new toy. The situation can get dangerous for the little ones as sharp decoratives and ornaments can hurt them if they fall off.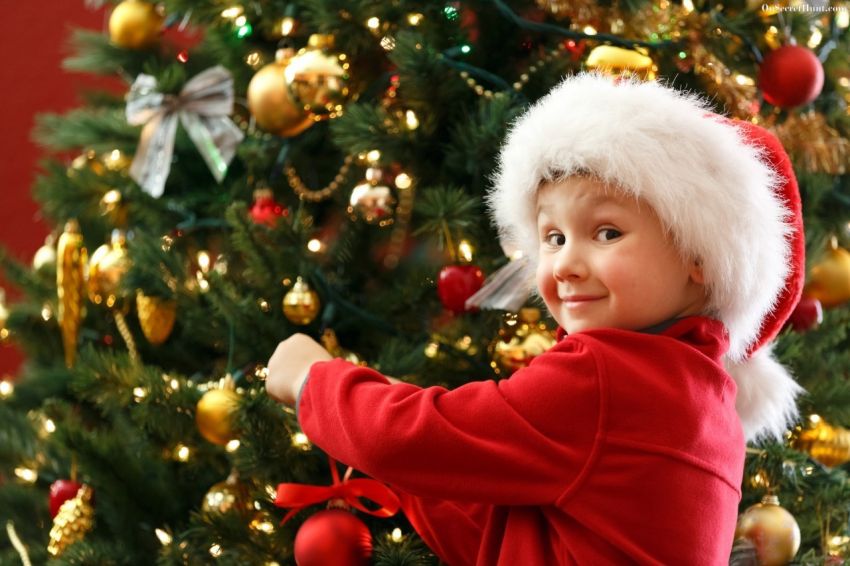 Things to do if You Cannot Give up Traditional Tree?
With pets at home and your desire to get a traditional Christmas tree in the living room, there are some things you need to keep in mind.
Avoid low hanging ornaments, especially ones made of glass. It is also advisable to not hang eatables or nuts as decoratives since pets will be attracted to them. Same goes for too many lights on your Christmas tree which can pose a safety hazard for your pets as well as other people.
It is not a good idea to hang ribbons, tinsel, or hooks from the Christmas tree. Skip the idea of decorating your tree with plants – certain varieties can sometimes be poisonous for the animals. Pets tend to eat such stuff and there are chances it will create a problem.
A good way to keep your pets off the tree is by spraying it with bitter smells. Hiding an orange or lemon peel within the tree should also do the trick. Wrapping the trunk of the tree with aluminum foil also works as pets won't be able to scratch themselves against the surface.
Some Bonus Tips
For people who don't want to get an artificial tree but still want to save the day, it is a good option to invest money in pet furniture. Things such as a cat tree, cat condo, cat scratching posts, or a cat bed can keep your kitty busy.
These items are made in a way that they suffice the needs of your cat and satiate their basic instinct to climb, explore, and scratch against abrasive surfaces.
As for the kids, it is recommended to keep them in a separate room or create an artificial barrier around the tree that cannot be impregnated by the little ones.