Halloween is just around the corner and the trick-or-treaters are soon going to drop at your doorstep asking for candies. But do you know which candy is most popular in your state? These maps show the most popular Halloween candies in every US state, and they can help you decide what you should stock up.
An online bulk candy retailer and distributor, Candystore has been tracking their candy sales for the past 12 years, especially during the time of Halloween. According to a map released by Candy Store, Skittles – with its various fruity flavors – is the top favorite Halloween candy within seven states, including Florida, Minnesota, Hawaii, and California.
Its creamy peanut butter filling, inside a layer of smooth milk chocolate makes Reese's Peanut Butter Cups very popular in five states. Candy Corn is surprisingly a favorite in five states as well. While Hot Tamale scored four states including New York and Arizona; Salt Water Taffy is a favorite in three states – Washington, Wyoming, and Nebraska.
The melty, milky, chocolatey M&M's, deliciously fruity Starburst, crunchy Snickers, and fruit-flavored Tootsie Pops are also very popular.
Also Read: Halloween Decor Ideas to Frighten Trick-or-Treaters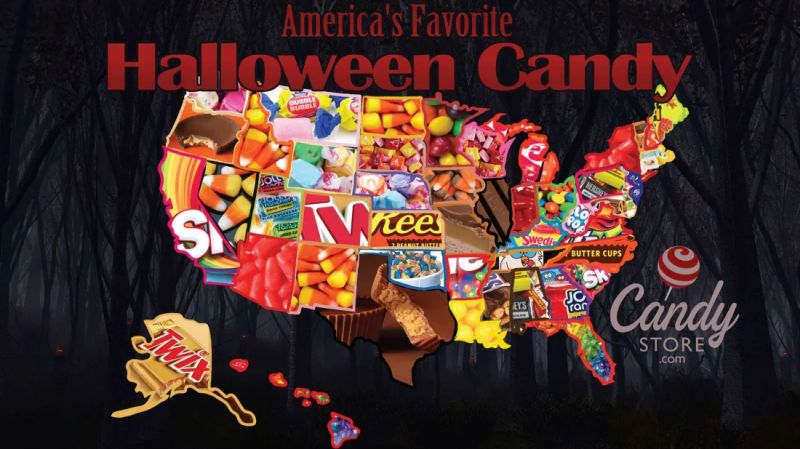 Another map created by Bid-on-Equipment based on Google search volume reveals a slightly different data. Reese's Peanut Butter Cups are the most popular candy in 12 states, including Austin, Washington, and Jacksonville. Eight states including New York, San Diego, and Texas chose plain, chocolatey M&M's. Milk Duds and Snickers are popular in five states each.
However, the national favorite is not that popular in the major cities. It is the colorful M&M's, which is the most popular candy in major metropolitan cities and many states as well. As it turns out, AirHeads, Nerds, SweeTarts, and Gummy Worms are the least popular with one state each.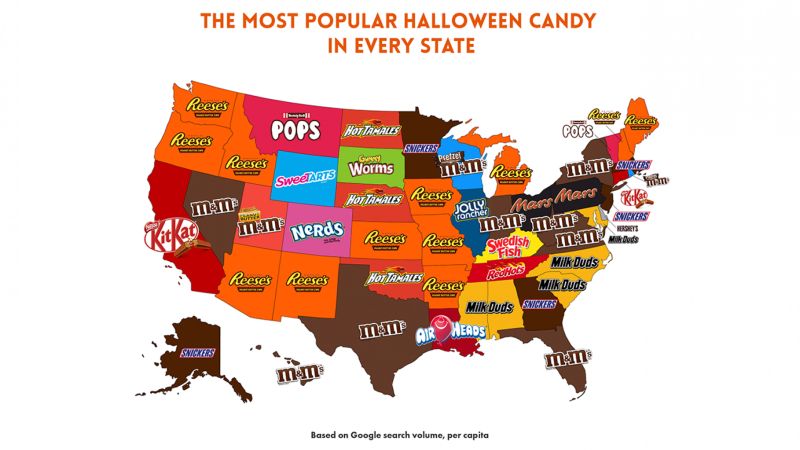 Also Read: 20 Donald Trumpkins to Scare off Trick-or-Treaters
The data revealed in both maps might vary, but apparently, the chocolatey treats are a favorite. Whether you are going to hand out candies yourself or going to leave a candy jar out on the porch, don't forget to stock favorite sweet treats of your state. Have a happy Halloween!