Having a cat is fun and exciting but also life-changing. You have to dedicate quite some time and attention to your new pet, especially if you're getting a kitten.
Cats love cuddling and petting, but they also like to be left alone. They have strong characters and should be respected, so you better be prepared before you get one.
While you should prepare a litter box and bed, there are a few other things you should also keep in mind. It's essential to prepare your home so that you can enjoy your time together as much as possible. Take a minute to discover how to prepare yourself and your home before you get a cat.
Think about your budget
Consider the neighborhood
Be prepared to clean up regularly
Think about pet hair
Get a cat bed, scratcher, and toys
Buy a litter box
Consider compatibility with other pets
Think About Your Budget
People often think that having a cat is cheaper than having a dog, but that's not entirely true. Cats require just as much attention and care, which costs money.
You'd have to get your cat vaccinated once a year, which is especially important if the animal likes to go outside. You also have to get serums or collars against ticks and flies. Make sure to buy vitamins and treats as well.
On top of that, quality food tends to be on a pricier side. Trying to save money by buying less-than quality food isn't the best way of doing things. It will reflect on your cat's health, and you'll then have to spend money on medical care.
You have to buy some essentials like food and water bowls as well as a litter box. Keep in mind that litter itself costs some money, although you can buy it in bulk.
These are only some of the things you'd have to think about in advance. Cats can make a mess, so don't be surprised to find that your pet has wasted an entire roll of toilet paper, playing with it while you were away.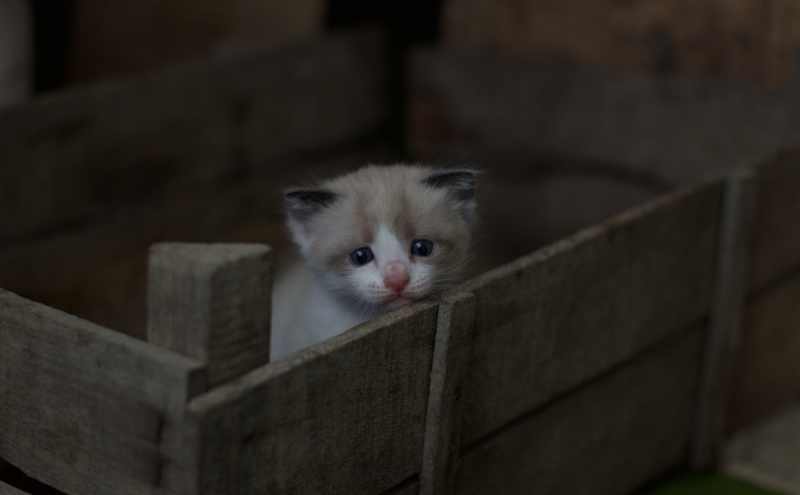 Consider the Neighborhood
Some cats are perfectly fine with being inside all the time, while others like to explore the yard and area. Therefore, you should think about if getting a cat is wise considering your neighborhood. If you live in a calm area devoid of much traffic, it shouldn't be a problem. However, if there's lots of traffic in your street, your cat could potentially be in danger.
Approximately 230,000 cats are killed on the road each year. For this reason, make sure to either train your cat to stay inside or postpone getting one for now.
Still, traffic isn't the only danger that cats are exposed to. Think about if your neighbors have dogs and how they would get along with your new kitty. Although it's a bit unfair not to have a cat because of someone else's pet, you don't want to put any animal at risk.
Keep in mind that cats are smart and careful. They'll learn which areas are safe and what they should avoid. However, accidents can still happen, more so in a neighborhood that's not as cat-friendly.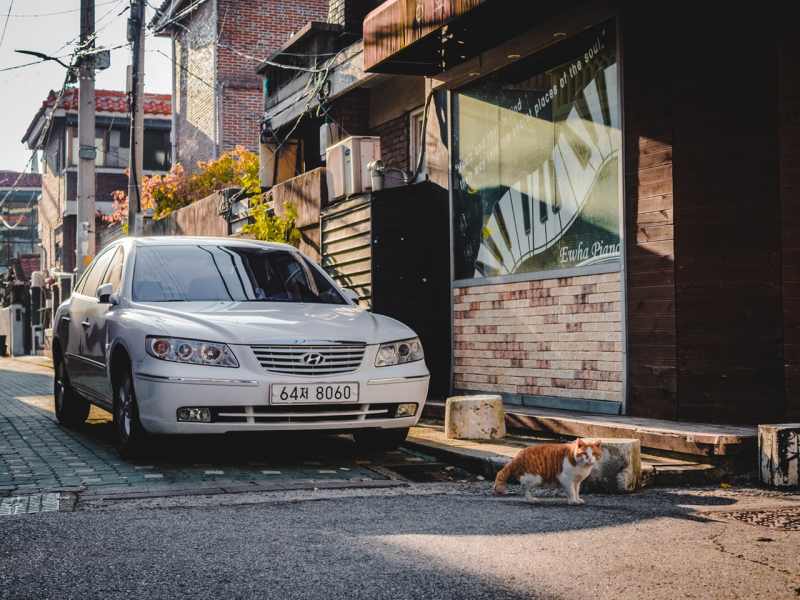 Also Read: 10 Helpful Tips to Moving with Pets Carefully and Hassle-Free
Be Prepared to Clean Regularly
While having a cat might not be cheaper than having a dog, it's definitely messier. As we mentioned, kitties are known for being playful, and they can climb great heights when seeking fun. Sometimes toys are just not enough, and your cat will play with litter or the roll of kitchen towels on the counter.
Before you get a kitten, you should be prepared to clean regularly. This means cleaning the mess that the cat will potentially make nearly every day. Even if you adopt an elderly kitty that sleeps and lounges all day, you'll still have to clean. You'll have fur everywhere on your upholstery and clothes, even if you don't let the animal sleep on your furniture.
The best way to tackle the mess is by grooming your pet and using a roller as often as possible. You'll also have to clean the litter box because you don't want any odors to spread throughout your house. You should vacuum cat litter regularly so that your cat doesn't make an even bigger mess. For this, you need a suitable vacuum cleaner that can pick up the pieces without clogging.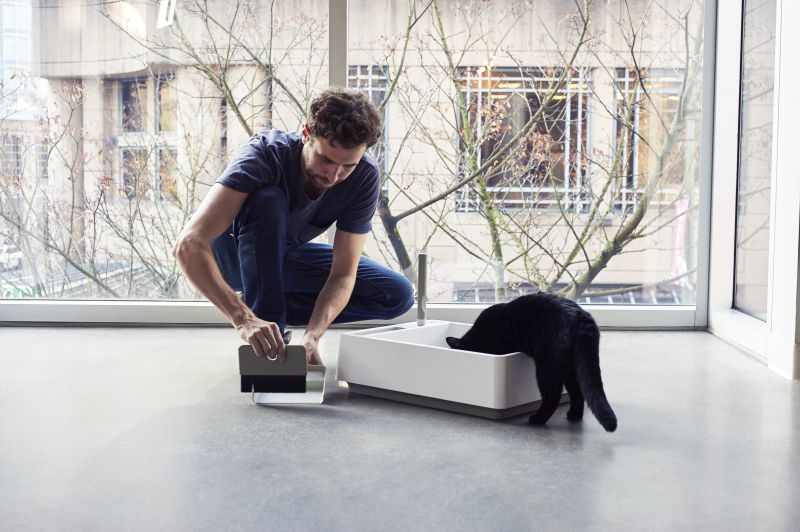 Think About Pet Hair
Cat hair is stubborn and persistent, even more so than dog hair. It's tiny and sharp, sticking to nearly every material. Within a few hours after bringing the cat home for the first time, you'll notice hair on your clothes and furniture.
Give it a few days, and you'll have hair everywhere. While this might not sound as bad to animal lovers, cat hair can be quite dangerous.
As we mentioned, you should groom your pet regularly. This might be a bit tricky if you adopt an older cat that's not used to brushing. Take some time to train the animal because grooming makes a big difference when it comes to hair control.
You might also want to get a handheld vacuum with pet tools. These are efficient machines, ideal for spot-cleaning (litter and kibble), and removing pet hair from upholstery.
Another thing you should consider is whether or not you're sensitive to tiny hair. If you are, having a cat will be more of a torture than pleasure. Spend some time with your friend's kitty or visit a local shelter to check if you can tolerate the shedding fur.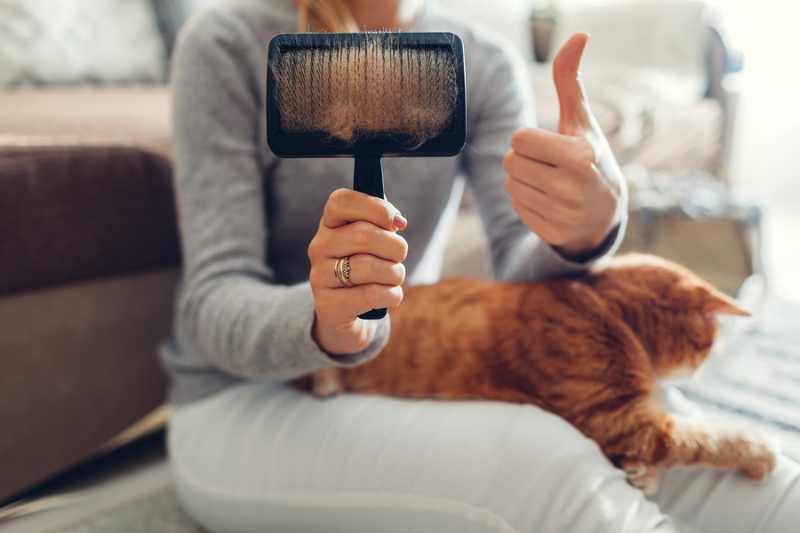 Get a Bed, Scratcher, and Toys
We've already briefly mentioned items you'll have to buy before bringing the cat home. These are investments many people think you can go without. And while your cat can certainly go without a scratcher or toys, you're better off buying some pet furniture.
It's simple – cats love scratching things and sharpening their nails. If you don't get a specifically-made scratcher, your pet will sharpen the nails against your carpet and sofa. You can try and prevent them from doing this, but you can't know whether or not they'll do it when you're away.
The same goes for getting a kitty bed and toys. If you don't get a bed, your pet will most likely sleep on your furniture. Cats aren't like dogs, and they don't like sleeping on the floor. You might see a cat sleeping on the carpet, but most prefer a sofa or bed. Getting them their own cat bed will prevent them from sleeping on yours.
Also Read: Designer Cat Beds You can Buy Right Away
Toys are essential because nearly every kitty loves playing. Unless you get them some toys, they'll play with your lamp, phone charger, toilet paper, and pretty much everything else they come across. Luckily, even a few inexpensive toys like some feathers and a fake mouse will do.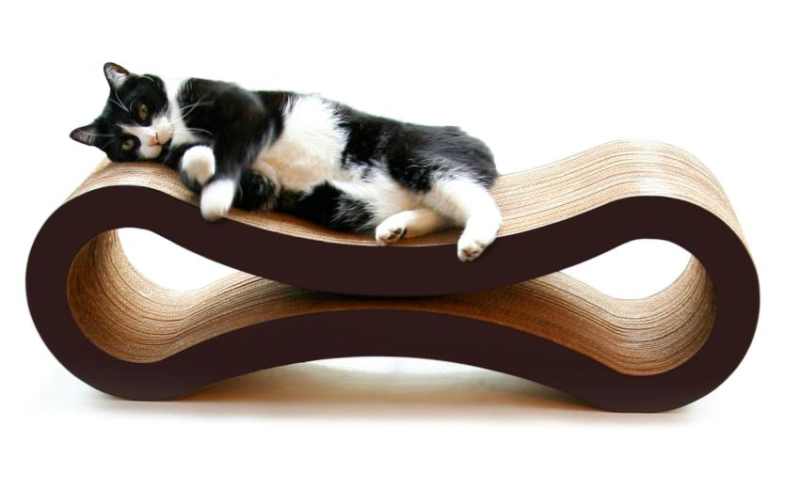 Buy a Litter Box
We already mentioned a few essential items like the litter box when we spoke about the budget. This isn't the most expensive thing you'd have to buy, so it shouldn't be a problem.
You don't necessarily have to buy a new, specifically-made litter box. Instead, you can use a plastic drawer or a box that's been lying in your garage. Keep in mind that it should be made of plastic and not paper or cardboard.
Fortunately, there are many different types of boxes out there. Nowadays, you can find all kinds of litter boxes that are either open or closed. Closed boxes are ideal if you want to prevent the cat from making a mess and scattering the litter around.
Although this isn't the most expensive item, it's something you should get before you bring the pet home. Unless the cat goes outside, he/she needs an accessible and clean litter box at all times.
Some people use sand instead of litter. Although it's easier for cats to use sand, it makes more mess. The particles are smaller, and you'd have them everywhere in your house, which is pretty unhygienic.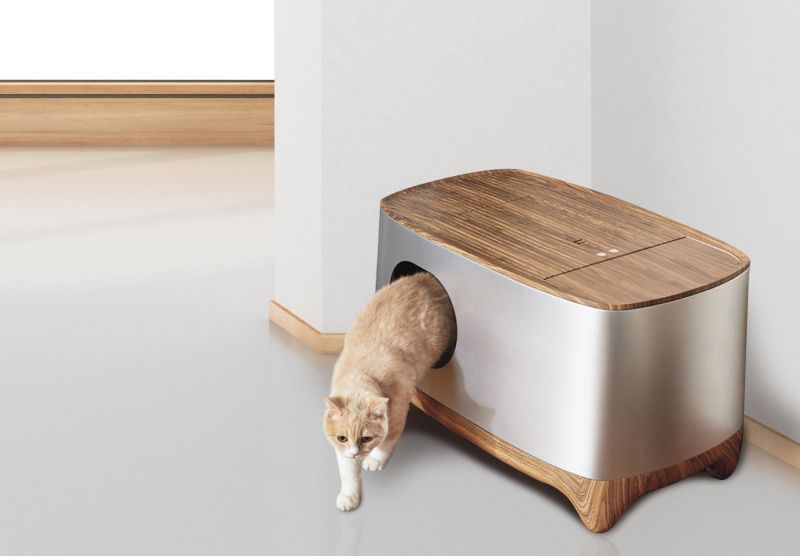 Consider Compatibility with Other Pets
If you don't have a pet and want to get a cat, that's perfectly fine. With time, you'll learn what it takes to keep a kitty, and you'll adapt yourself and the household according to their needs.
However, if you have another pet, you must consider whether the two animals will be able to live together. Naturally, cats and dogs don't really get along, so this might be a problem if you already own a dog.
While some hounds don't mind having a cat around, this is usually the case when they've known each other since being little. Kittens and puppies get along just fine and continue to love one another even when they get older as well.
You should still be careful if you already have a cat and you want to get another one. Some kitties are pretty grumpy and don't like the idea of sharing their human companion. They might learn to live together or one of them will leave, never to return.
Trying to juggle between two animals that don't like each other is difficult. For this reason, it is wise to consider whether to bring a new pet if you already have one.