A garden is a feature of your home that improves its curb appeal. Aside from its aesthetic value, you may also use this area for fun family activities, making it crucial to keep it clean and functional with features such as a garden shed. A garden shed is a small, single-story building designed to house gardening equipment and supplies. However, there are many things to consider when building a garden shed that you must pay close attention to.
Completing this home improvement project essentially offers storage space for garden supplies, household tools, or other home improvement equipment along with kids' sports gear and bicycles. Besides, it will add versatility and value to your outdoor space.
You can either build it yourself or employ professionals. Regardless of how you choose to build, there are several things you should consider before building a garden shed. Read on to know what to do and what to avoid to make this project easy.
Things to Consider When Building Garden Shed
Before you get to the building part of the process, you must define your garden shed. As garden sheds can be used for many purposes, understanding what you want to use this space for will help make you an informed decision about the design of your shed, the material used, and other features you want to be included. You can also put away your patio furniture, umbrellas, lawn mowers, and other such items.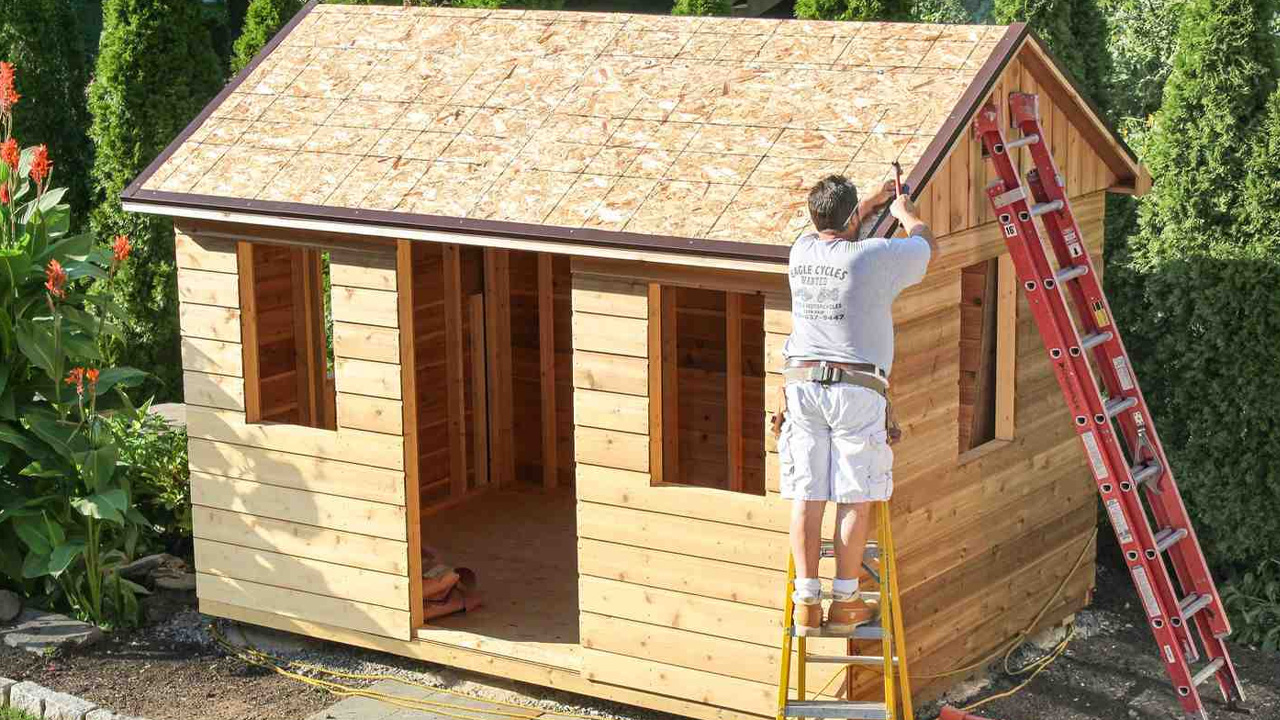 Different people have different requirements for their garden sheds. Not all of them are built with the same purpose, design, or materials. Once your definition of suitable space is decided, you need to consider numerous things before building a garden shed.
Check Building Codes and Get Permit
It would be disappointing to put in so much time and energy to build a garden shed only to dismantle it because of protocol breaches. That's why checking local building codes and getting a building permit for your garden shed are crucial before you start putting in the work. You must ensure your shed complies with the local building code, which might impact the shed's location, design, and construction.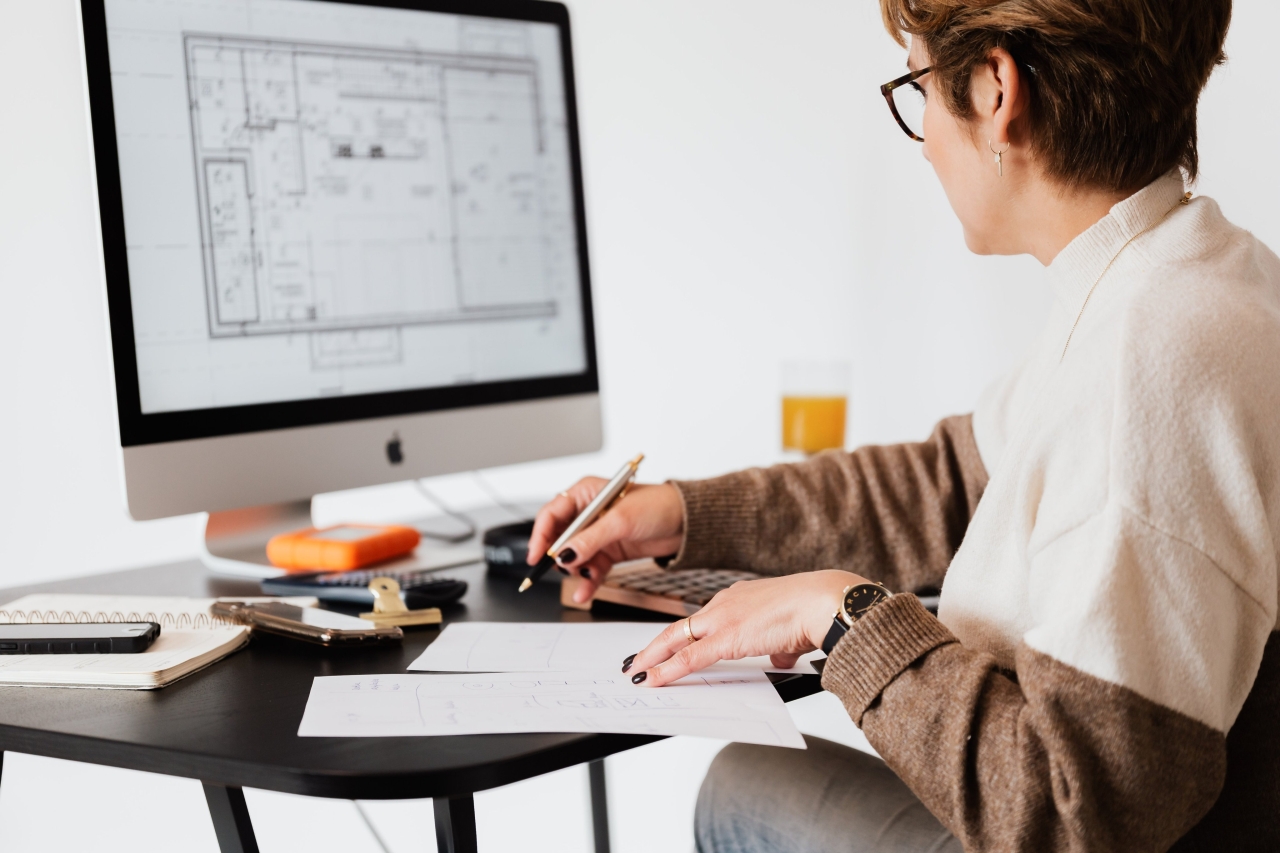 Remember that it's not simply the shed's foundation that can't go outside the yard. Zoning regulations, utility lines, and easements are all potential obstacles to consider as well. Assuming you hire a contractor, ensure that they can take care of this aspect for you. However, if you are going to build it yourself, check in with your chamber of commerce to find out what building codes you must follow throughout your shed's construction.
Also Read: How to Build Concrete Foundation for Wooden Garden Shed
Pick Right Materials
A well-built garden shed may serve you well for many seasons. Consequently, it's essential to use materials that can endure various climatic conditions. You need to ensure that it complements the style of your house so that it doesn't look tacky when viewed from a distance. Fortunately, a wide variety of material options is available for garden shed construction.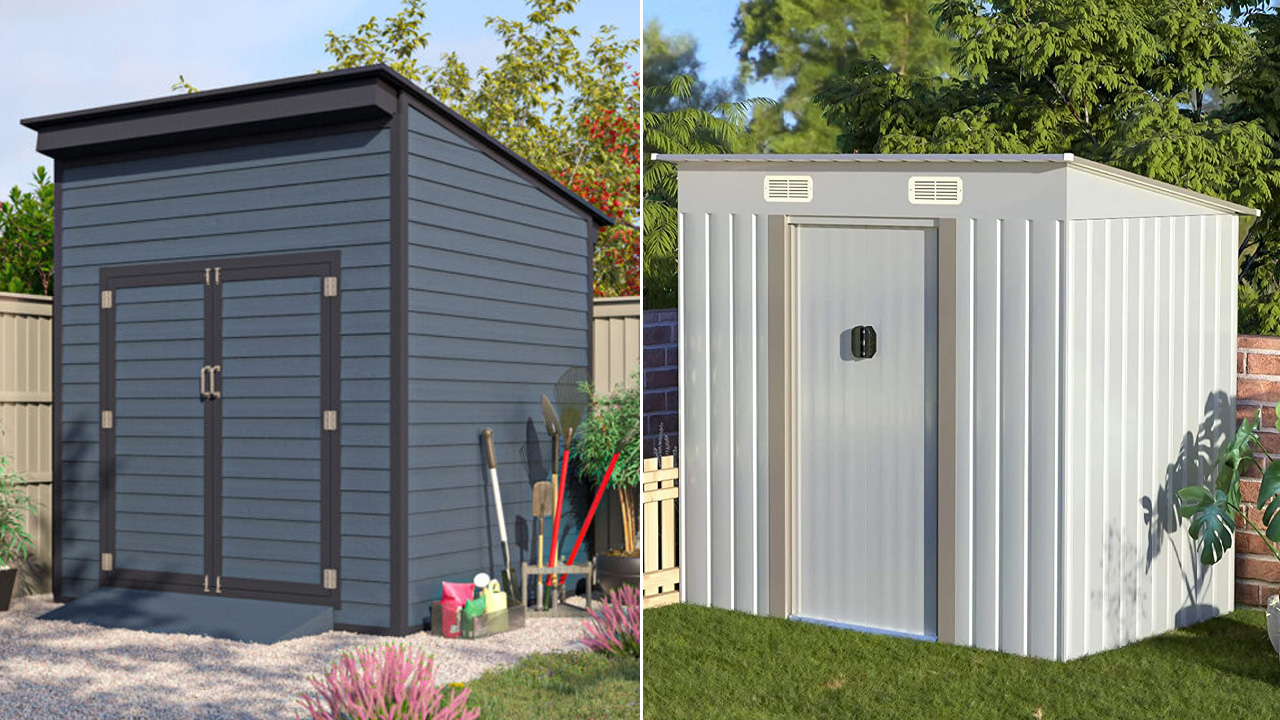 Wood, for example, provides a warm and earthy aesthetic for your garden. It makes it simple to add more shelving or storage space to your walls. However, it may require regular painting or staining to withstand the environment.
Metal is another suitable option on the list. Its primary benefit is that it's usually prefabricated. If you're working with a tight budget, metal is an excellent cost-effective solution because it speeds up the building process, reduces labor costs, and improves efficiency.
Define the Purpose
One more thing to consider before constructing a garden shed is its intended function. Take this as a point of reference when finalizing the size of your garden shed. For instance, if you plan to use your shed solely for storing gardening tools, you probably won't need a sizable plot of land.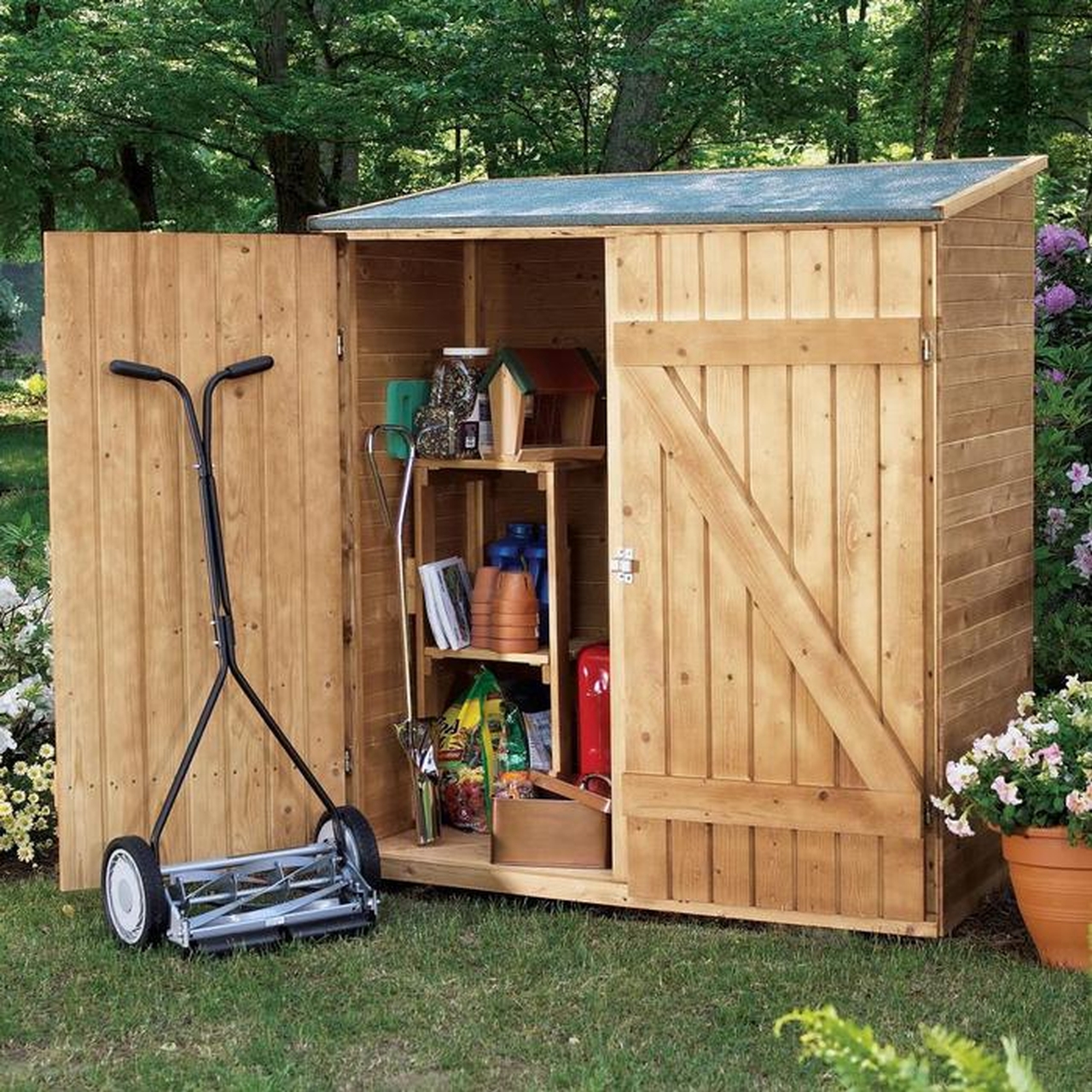 However, if you want to keep lawnmowers, wheelbarrows, and bicycles there, you'll probably need a larger space. Consequently, make sure to allocate extra space if you buy more gardening tools in the future or want to use the shed as a workspace.
Also Read: 4 Garden Tool Storage Ideas for a Clutter-Free Backyard
Find Suitable Location
Your garden shed should be situated in an easily accessible area. Think carefully about how frequently you'll need to enter the shed and how heavy your tools are. Considering this factor can help you in the future when you start to efficiently utilize and return the equipment with little fuss and extra time spent on the task.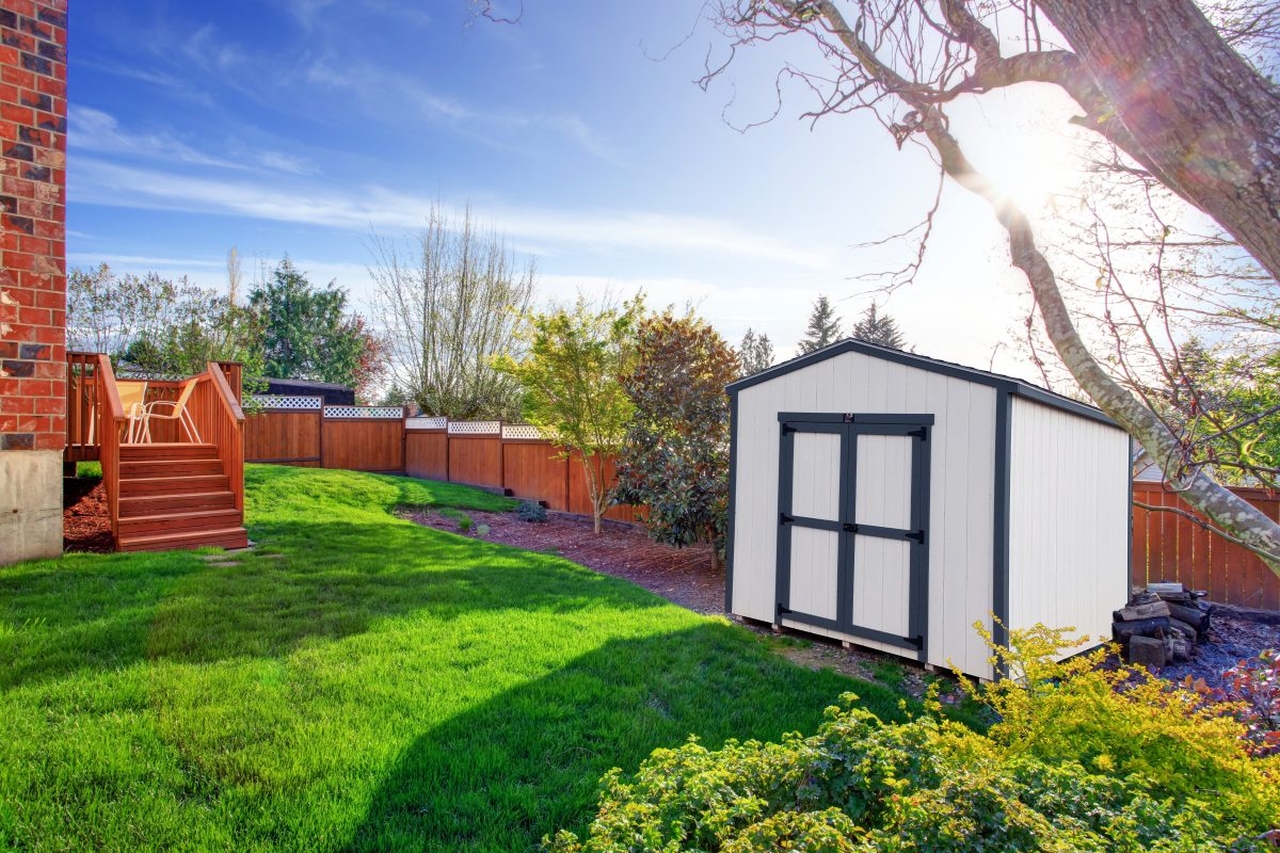 It would be best to construct it in an area that won't affect your garden's natural traffic flow. Particularly if your children frequently use a specific part of your backyard as a play area. Furthermore, it would be best if you didn't put it next to any trees as falling branches might damage or destroy your shed.
Moreover, the structure should not block any sunlight coming into your home. It should be built in the most appropriate place to ensure safety, access, and structural integrity.
Choose Size and Style
The size of your garden shed depends on the amount of available space and your storage requirements. The architectural style of the structure also varies as per your budget and needs. Besides, these factors also determine the material and feature you will include in the shed.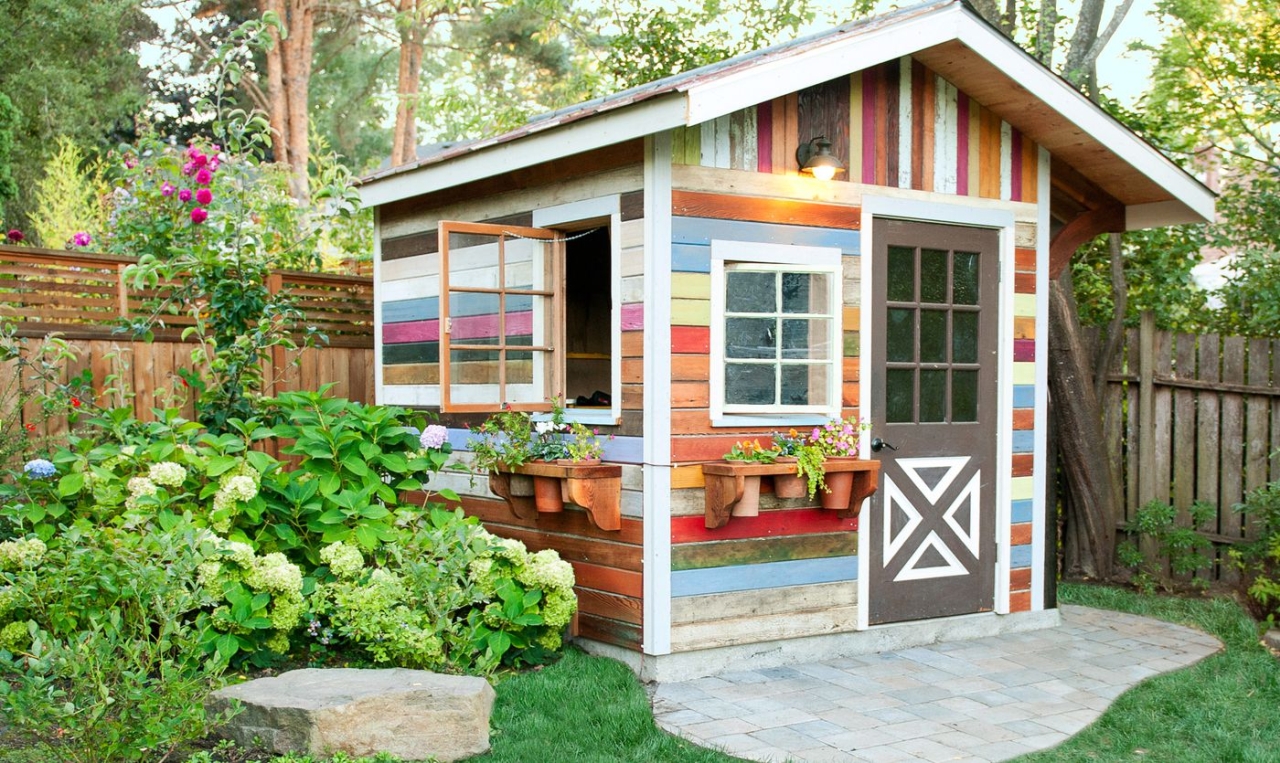 You should determine the size and style of the shed after checking your local building codes. There are several available options that cater to your needs, and complement the style of your home and property. You don't want the shed size to be too small as you may need to store more things in there.
Add Accessories and Security
It is important to decide what is included in your garden shed design. The shed design you choose will have a variety of standard features as well as extra accessories. These are some of the elements you should pay certain attention to. Shed accessories include roller doors, wall insulation, skylights, and glass sliding doors.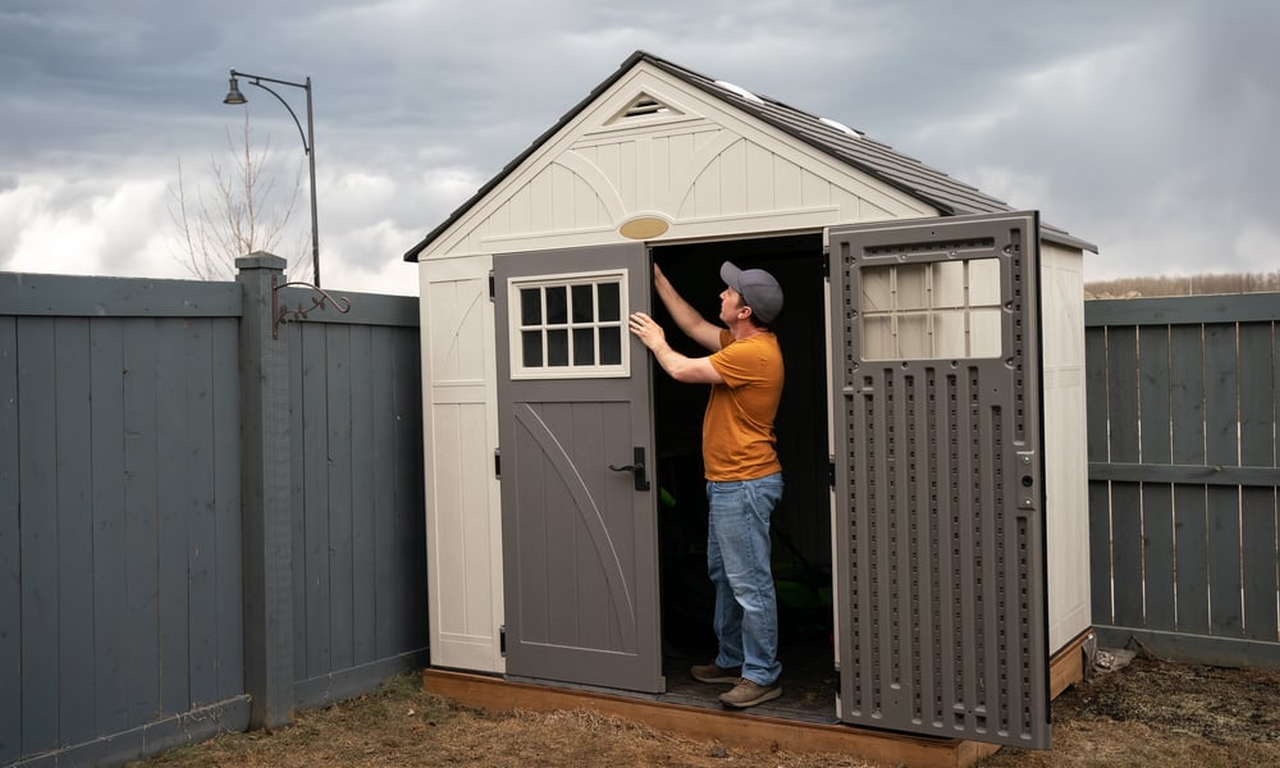 Aside from accessories, the security of your structure is also an essential subset of garden shed additions. Along with roller doors, you should consider security screens, remote control access, and the traditional lock and key.
Extra Features
It's also crucial to consider any optional additions you'd like to make to your garden shed before starting construction. This will increase the shed's functionality and aesthetics. For instance, you may be looking for excellent shelf choices that provide a lot of room for storing things. If you need more space in the future, you'll no longer have to stress out about where to place your items.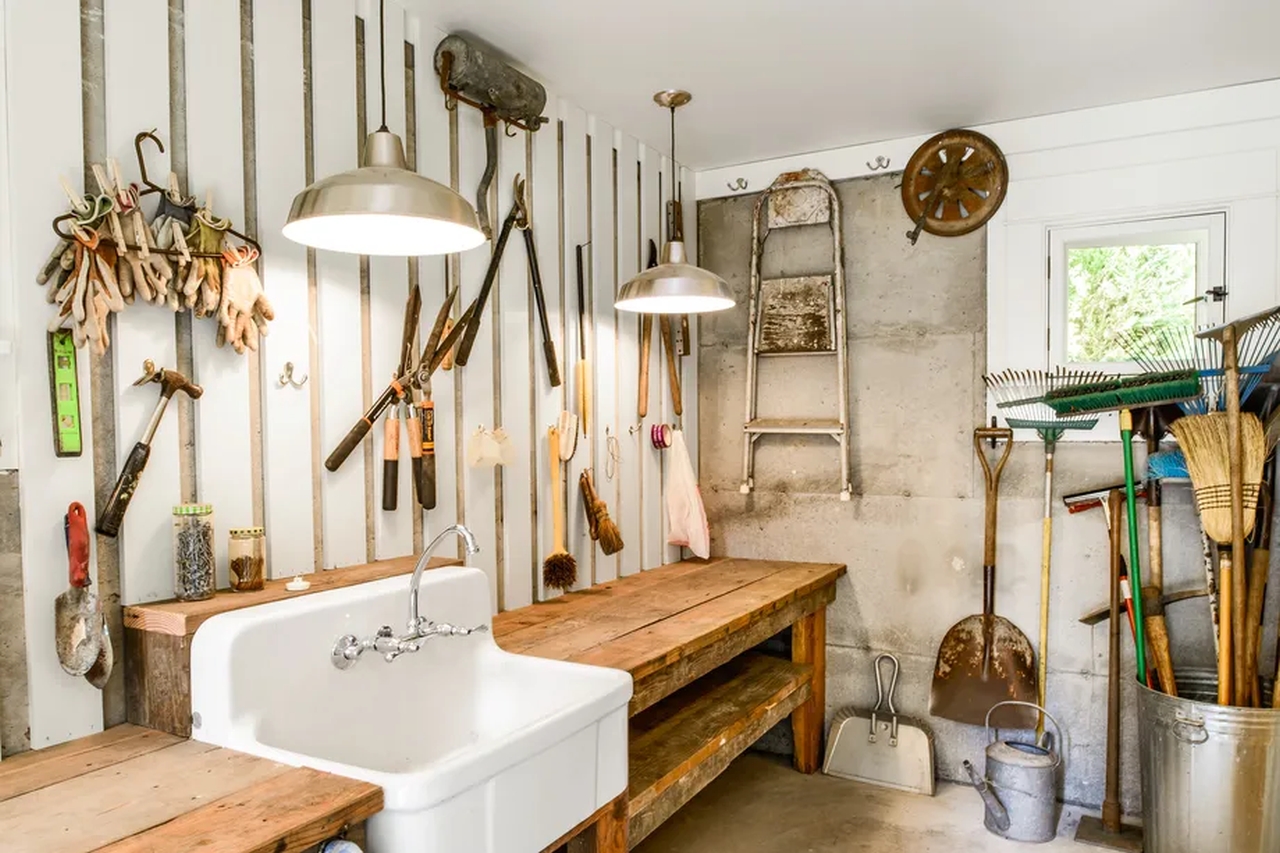 You must also consider what kind of door will work best for your garden shed. A double door is the most practical option if you have bulky objects that you usually use. The garden shed's windows are another design element to think about. Put windows where it will get enough natural light to reduce your energy bill.
Also Read: 7 Reasons You Need to Build a Summerhouse in Your Garden
Dos and Don'ts of Building a Garden Shed
An outdoor structure provides great storage opportunities. If you want to build a garden shed, you must consider the above-mentioned steps to make sure you pick the right location and choose the right shed type to suit your needs, landscape, and lifestyle. Here are some dos and don'ts to consider.
Dos
Do thorough research to know what you want
Do proper planning before diving into construction
Do prepare your site, make it level and stable
Do contact the building or city planning department
Do install soffits to protect sidings and doors
Don'ts
Don't make it too small or too large
Don't cheap out on materials to save some money
Don't forget details on the material used
Don't choose a high-maintenance exterior for the shed
Don't keep the shed ceiling too low
Conclusion
A garden shed is a practical addition to any property since you can use it for storing various items. Knowing what things to consider when building a garden shed is essential to save yourself time, money, and energy.
For one, make sure to choose long-lasting materials in your garden. Second, determine its function so you can decide on its ideal size, placement, and other customizations. Finally, secure a building permit, so that you won't break any local building protocol.