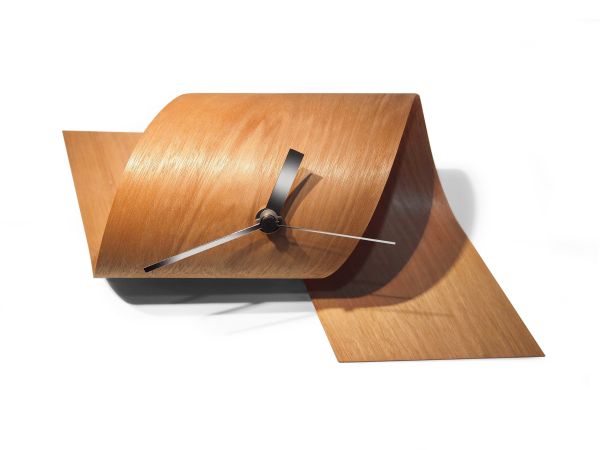 Recently, we came across two different types of wooden wall clocks, the Materia and Bark Clock, both of which are functional pieces of art capable of rendering elegance and sophistication to any wall. Today, we have yet another wooden time piece, dubbed Mediterrania, which is a minimalist form, transforming into an elementary sculpture of time. This amazing wooden wall clock is a perfect addition to your home or office as it makes up for a great artwork to decorate just about any wall.
[nggallery id=591]

Mediterrania is an amazing creation of Barcelona-based company, Tothora, which designs, manufactures and also distributes a wide range of freestanding, desk and wall clocks. All of Tothora's designs represent simplicity in geometric shapes and are brilliantly crafted by avant garde artist.
The Mediterrania is crafted from a sheet of cedar wood with silver hands, which can be molded into any shape. However, you can customize the clock with your choice of wood, color, clock-hand and pendulum. Check out the video below for more information on this astounding timepiece. Price available on request.
Via:
Tothora