Need more space in your cramped apartment? Have a look at the Very Good Box designed by Nicolas Véger in collaboration with Very Good Plan and Creativ Mobilier. It is a 6.30 square-meter multi-purpose box which houses a kitchen area complete with a retractable dining table, wardrobe, shower with a sliding mirror, cupboard, dressing nook, a low seat that slides out as a bed, and a work desk with dimmable LED light.
The magic box needs to be connected to a water supply, an electrical connection and ventilation. With its white melamine fronts, no one can guess what all functionalities it hides behind the wall. The arrangement of all functions is simple with each side of the box hiding behind a different furniture unit.
On the right side, there's a closet with adjustable shelves and a motion-detecting LED spotlight. The front conceals a fully-equipped kitchen, works desk, shelves, convertible seating and a wardrobe with an additional space to store brooms. There's a dedicated space for a washing machine to its side.
Just like Moormann's Kammerspiel all-in-one living cube, the Very Good Box combines different furniture pieces required to eat, sleep, wash, work and tidy in one object. It is an optimal solution to gain more living space in small apartments.
Also Read: Ori Systems space-saving modular furniture is a glimpse of future living
The concept of grouping multiple functions into a single furniture unit is so ingenious in terms of design and space-saving that it won a gold medal at the 117th Lépine contest in Paris.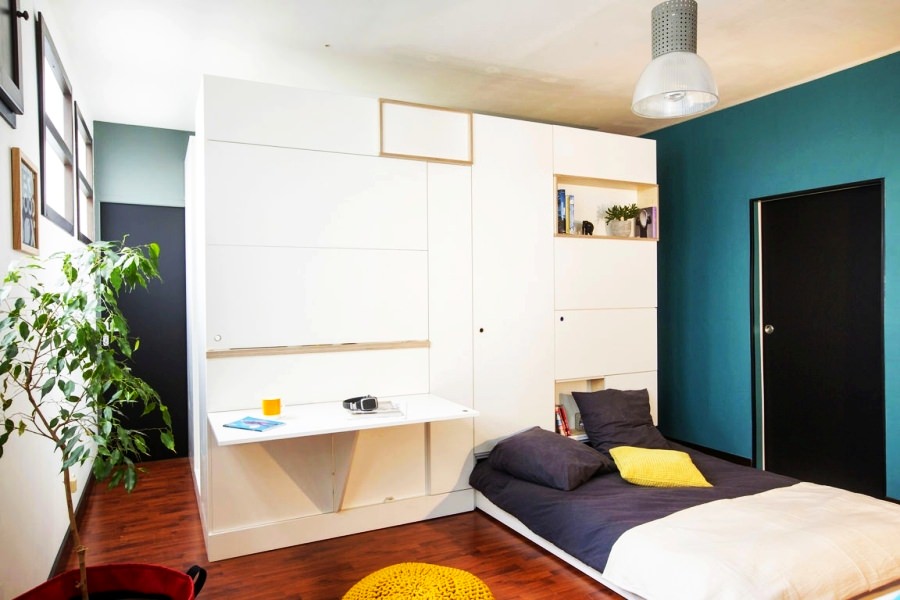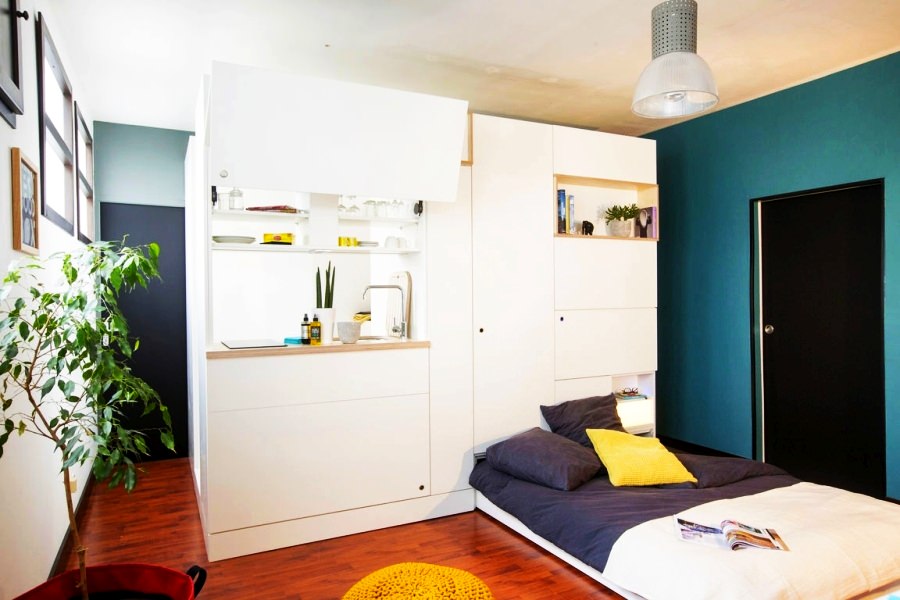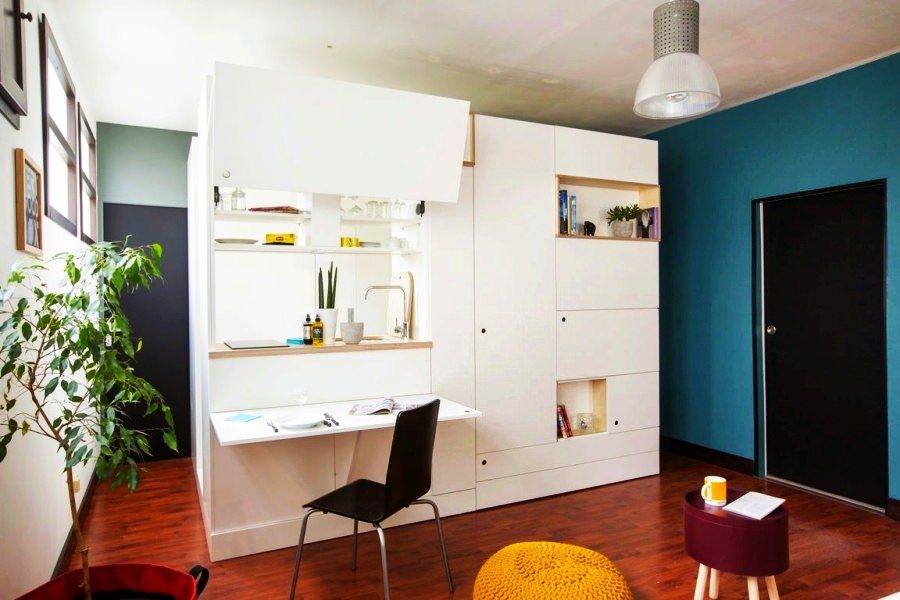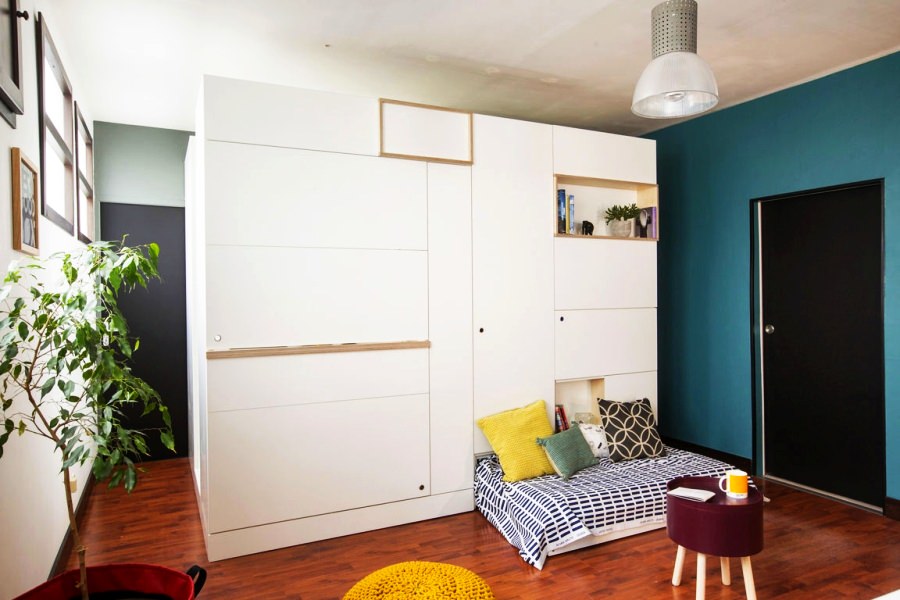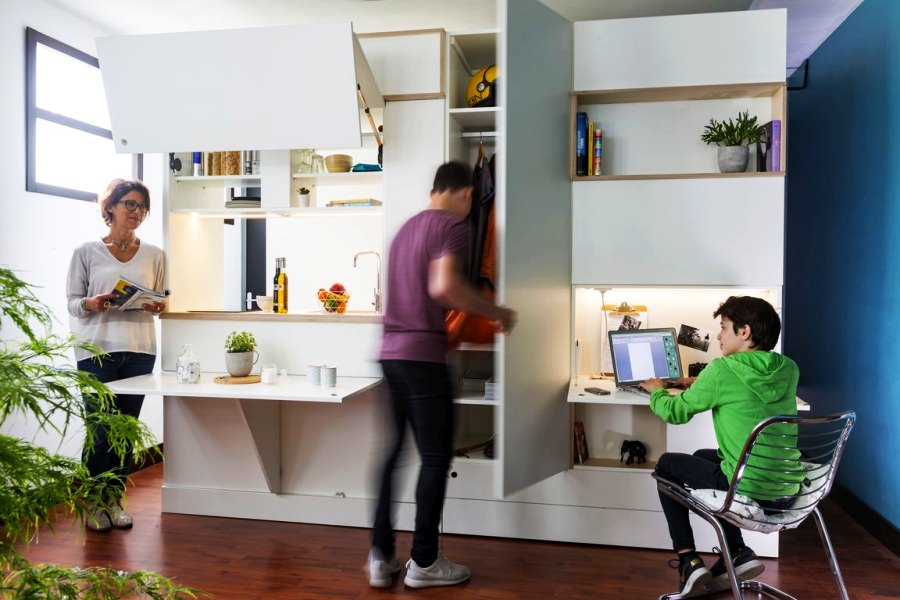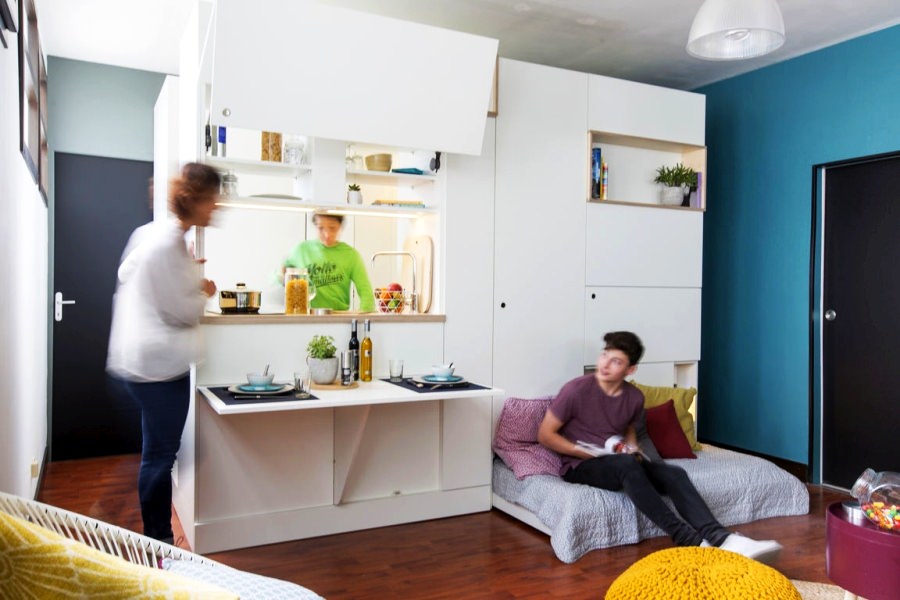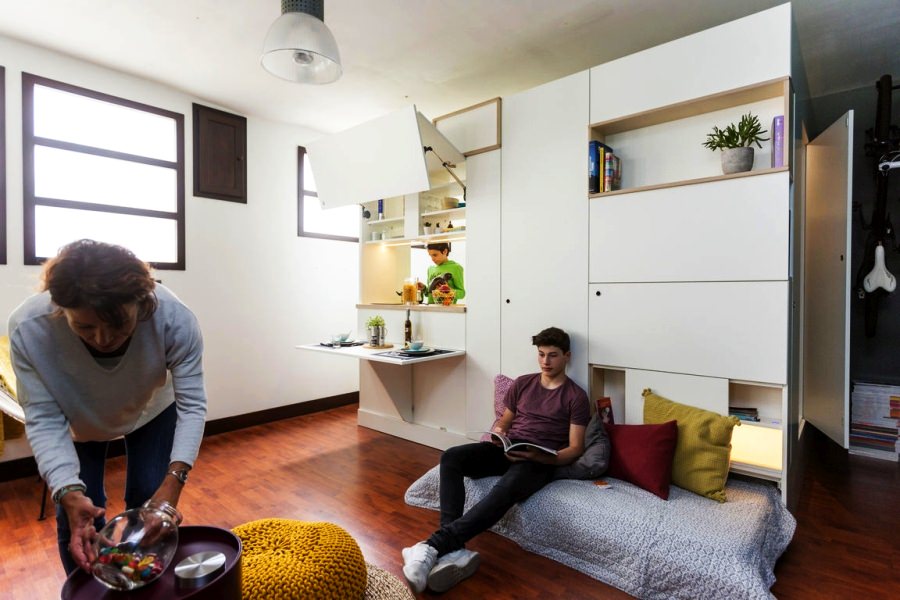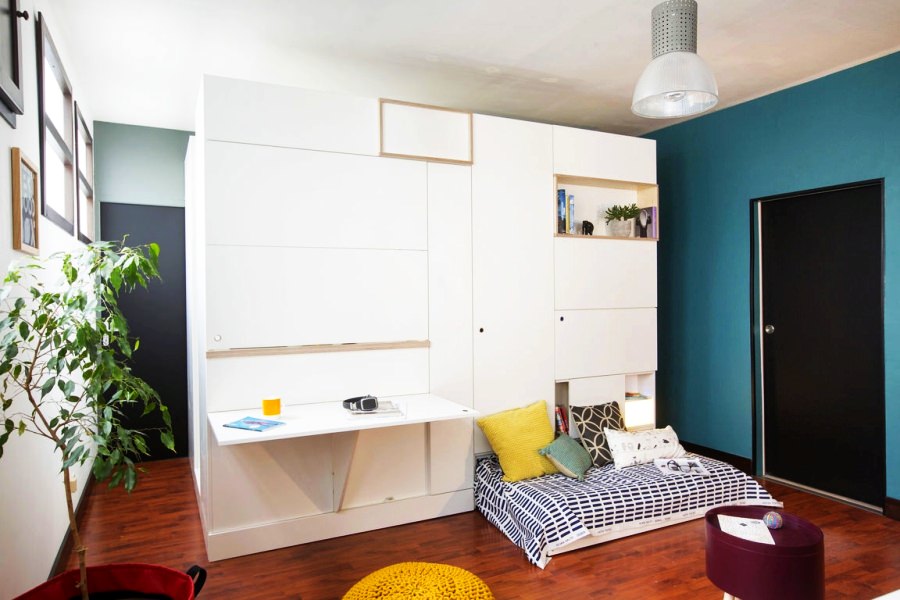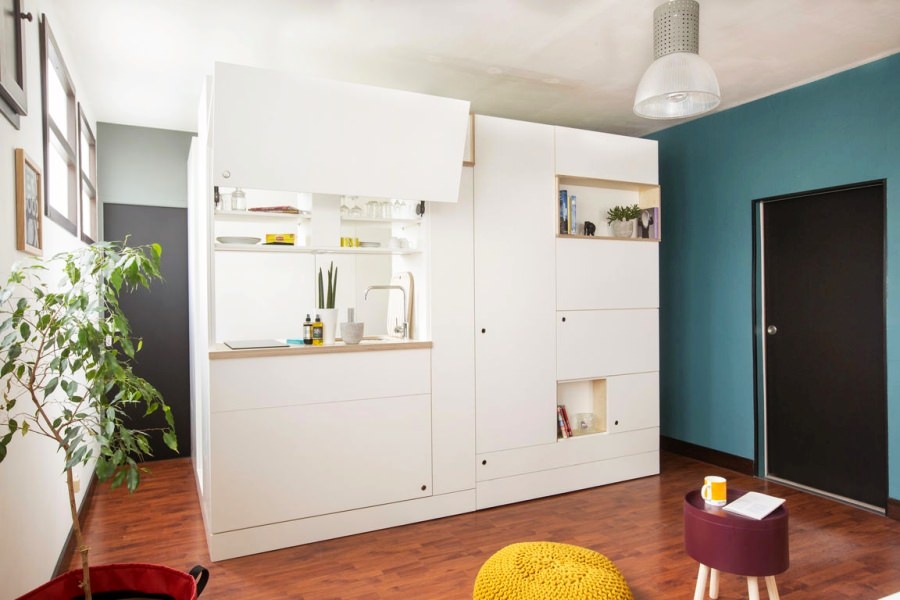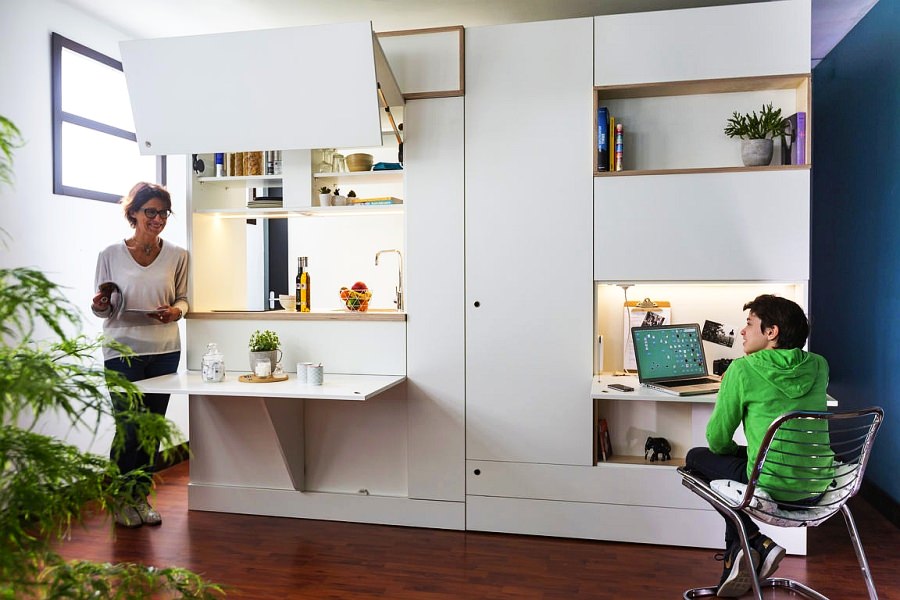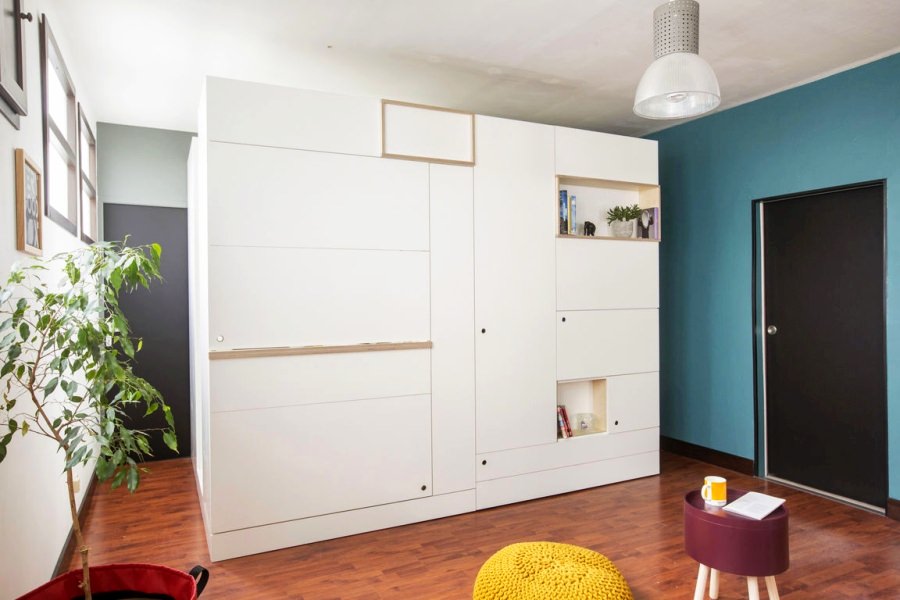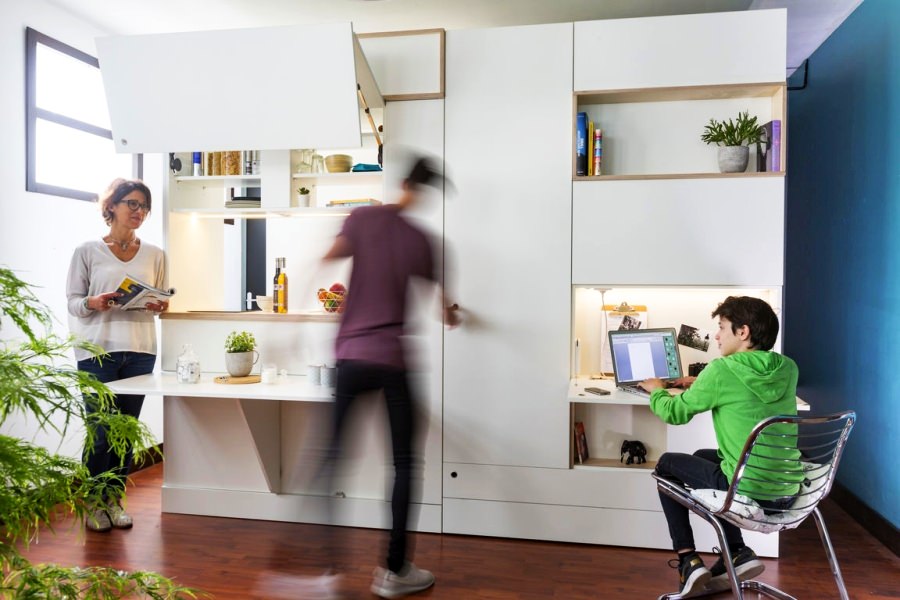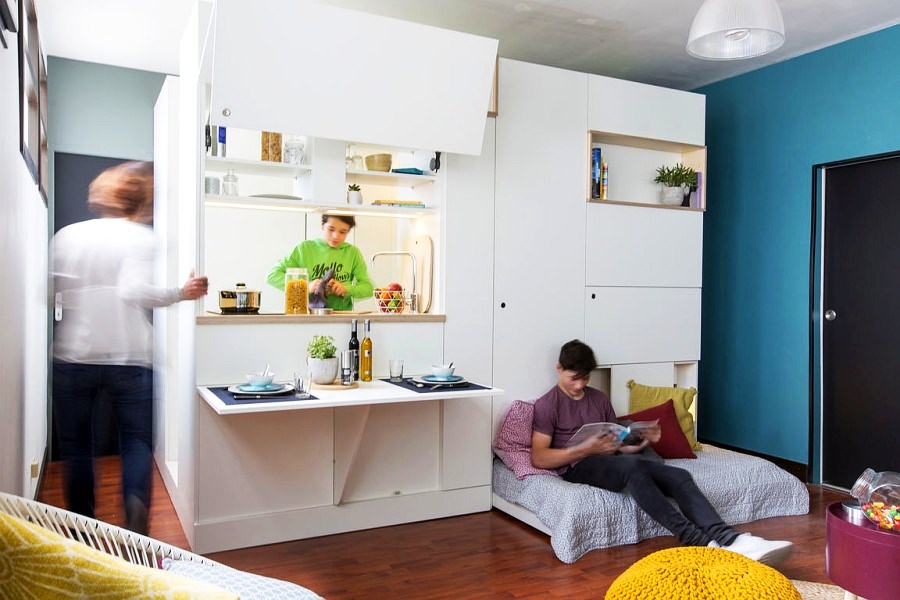 Source: Houzz