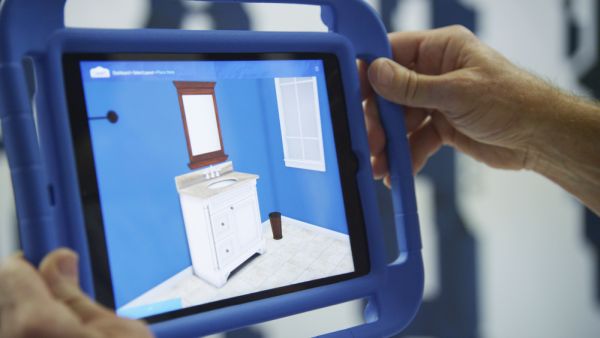 Homeowners have a tough time during home renovation because it is hard to project and share your exact vision with architects or designers. Due to this, most of the times homeowners never get fully satisfied with resulting renovation. To solve the problem, Lowe's Innovation Lab has launched Holoroom, which is basically a 3D augmented mock living space like a blank canvas where computer generated objects are projected. In this living space homeowners can recreate rooms of their house exactly how they visualize it in their mind using a specially designed tablet for the holographic vision.

Using the tablet, you can add any furniture, appliances, and décor items, and can even change lightings or flooring in an empty space shown within tablet. Once you are done, enter Holoroom carrying the tablet and you can actually see all changes that you made in a 3D view. It's like a virtual reality view while walking around the chamber or room, you can also view exact material of furnishing that you selected.
When you are fully satisfied with the design that you want for you newly renovated room, then take its printout or save the design in your iOS or Android devices via Holoroom's freely downloadable app. After that, you can share it with your home designers to make an identical room that you created on the app. Similarly, you can also decorate other rooms of your house using this device.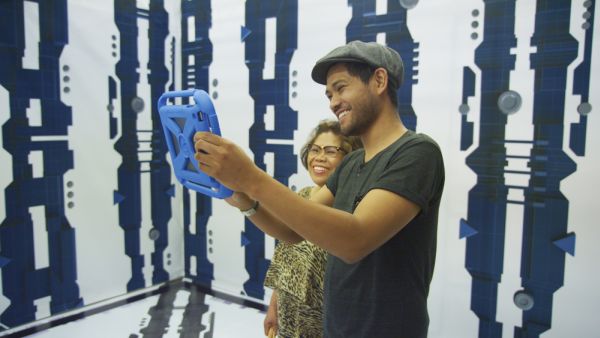 Lowe's Holoroom is definitely an amazing concept for better home improvement for homeowners. Sadly, you have to wait a little more to give it a try because it will be available in selected stores in Toronto by the fall of 2014. But, this innovative technology is worth waiting for as it will help many people in near future to envision and build their dream home.
Via: ComputerWorld