Californian company, The Gateway Foundation, has released plans for Von Braun Station, a cruise ship-style hotel that will float in low earth orbit.
The project is named after the father of Rocket Science, Wernher von Braun. The company has released digitally rendered video and images and has plans to make the space hotel operational by 2027.
This rotating spaceport is designed to produce varying levels of artificial gravity by increasing or decreasing the rate of rotation. It will be a research center for scientists and also a hotel for space tourists wanting to experience life on a space station with the comfort of low gravity and facilities of a hotel.
The Von Braun space station will comprise two concentric structural rings fixed together with a set of spokes supporting a Habitation Ring made-up of large livable modules.
The inner docking hub is an un-pressurized structure with docking arms and stabilizers designed to capture visiting spacecrafts. There is also a triangular outer ring truss supported by a network of spokes to the Docking Hub.
Passengers access the station through a set of pressurized access tubes that connect the Docking Hub to the Outer Ring Truss. The truss will form the backbone of the station, providing mounting space for habitable modules, solar panels, radiators, and a rail transport system.
Below the Outer Ring Truss is the Habitation Ring, accommodating a group of pressurized living modules like kitchen, Crew Quarters, villas for tourists and modules for scientific research.
Also Read: 5 Proposed Luxury Space Hotels for Otherworldly Vacation
There are many design challenges to realize the Von Braun Station. It will surely take time and all those dreaming for a space vacation will have to wait until it is completed.
This rotating space station is not the only architecture project focused on space tourism. Earlier this year, the British company Virgin Galactic revealed its Gateway to Space at Spaceport America and Elon Musk's SpaceX company has similar plans.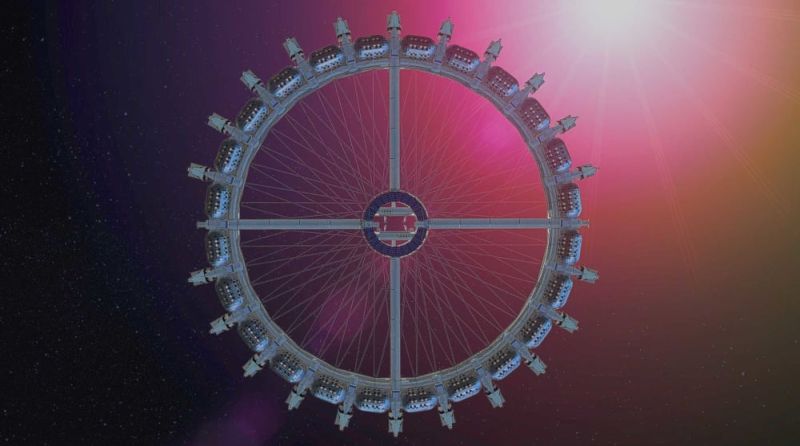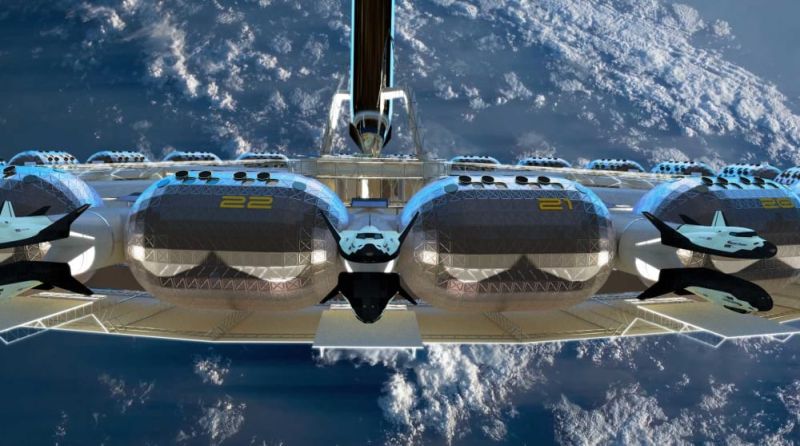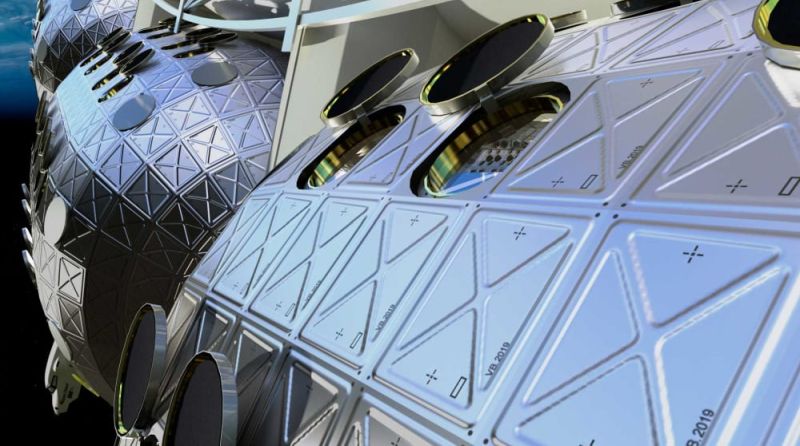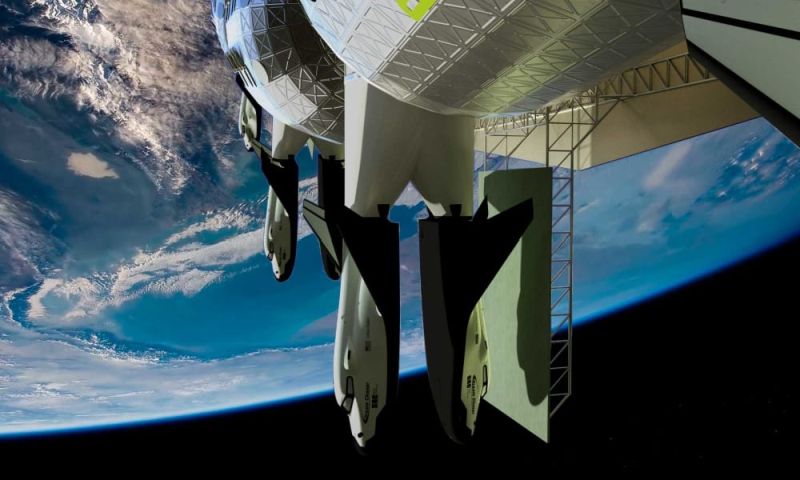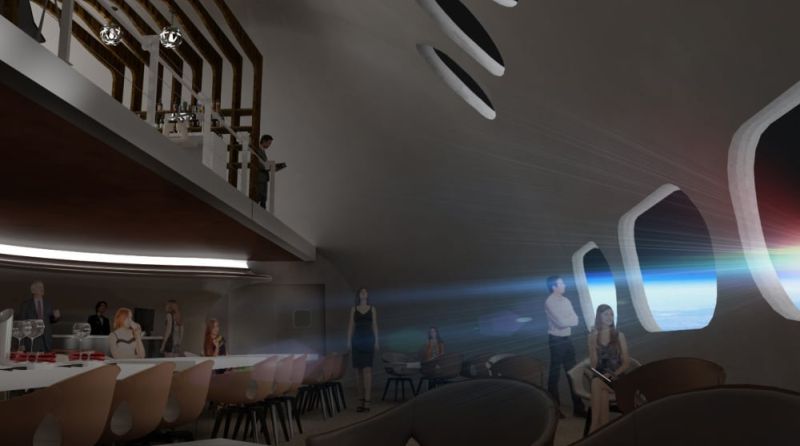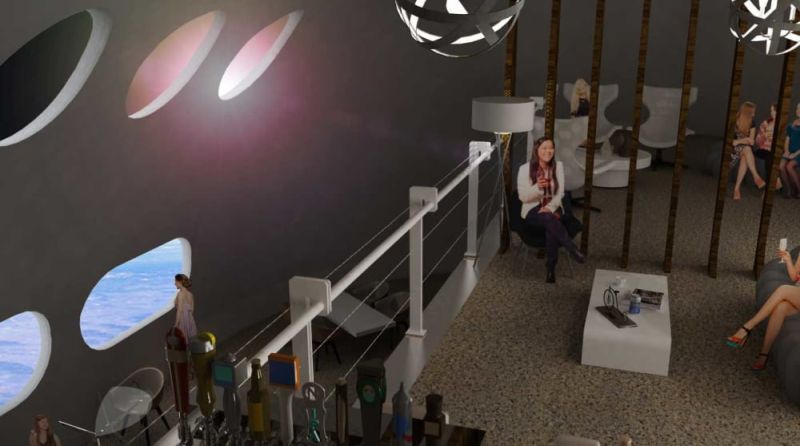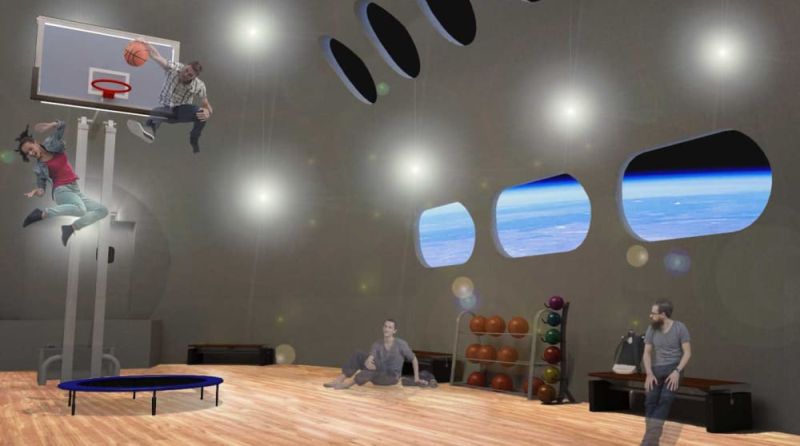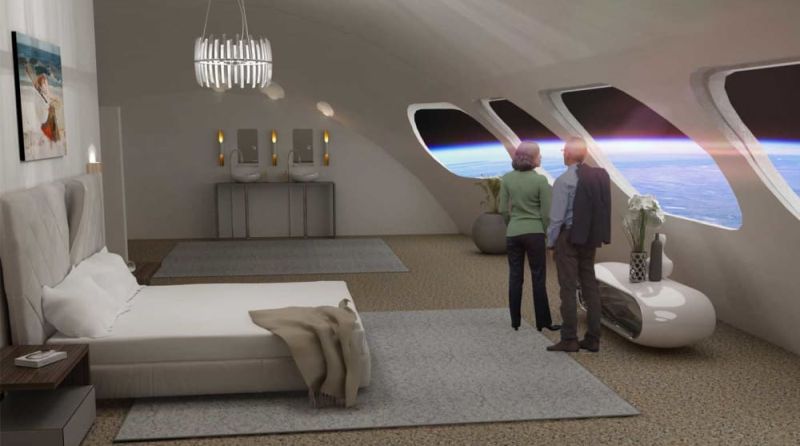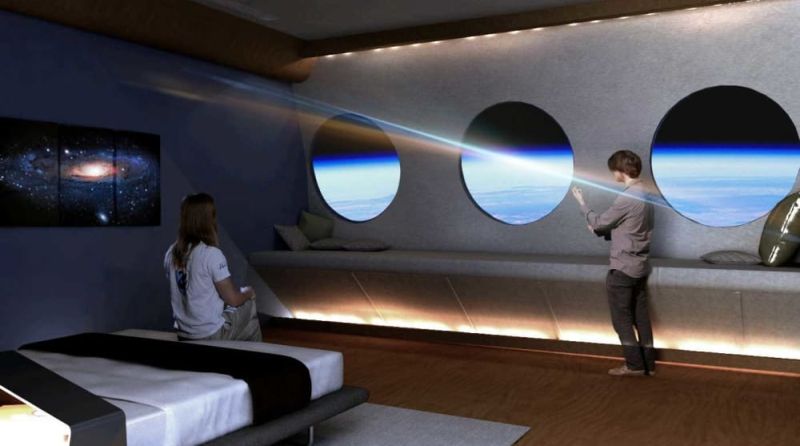 Via: CNN