Well, don't be scared because we're not at all taking about a real jail. In fact we are about to acquaint you to a fun prison-themed restaurant called 'Prison of Fire' that is about to open this Saturday in Tianjin, China. It is a playful restaurant that includes dungeon and confinement rooms with handcuffs. Sounds fun? Then, you'd surely be happy to visit and enjoy meal as well as fun games within the restaurant.
The diners can enjoy their meals in separate dining rooms or cells made identical to an iron cage like a real Chinese jail. Each cell is designed in different sizes depending on the number of persons per party. To give more realistic look dim lit corridors and bricked walls are constructed inside for making one feel like sitting in an actual jail.
Besides Chinese food, other western dishes are also included in the menu for all people with varying tastes. Guests are served with food through a small door hatch, but unlike prisoners they can enjoy it using fine cutlery. In the Prison of Fire restaurant not only the customers are locked behind the bars, but a music band at the restaurant is also trapped inside a birdcage-like structure to play music and entertain the guests. So, do visit the restaurant if you want to experience the real locked up environment of a jail in style.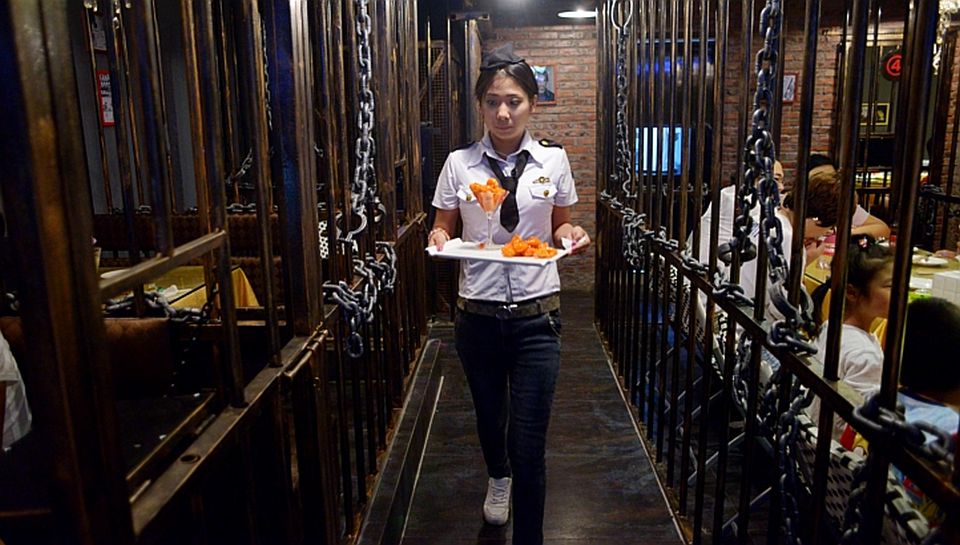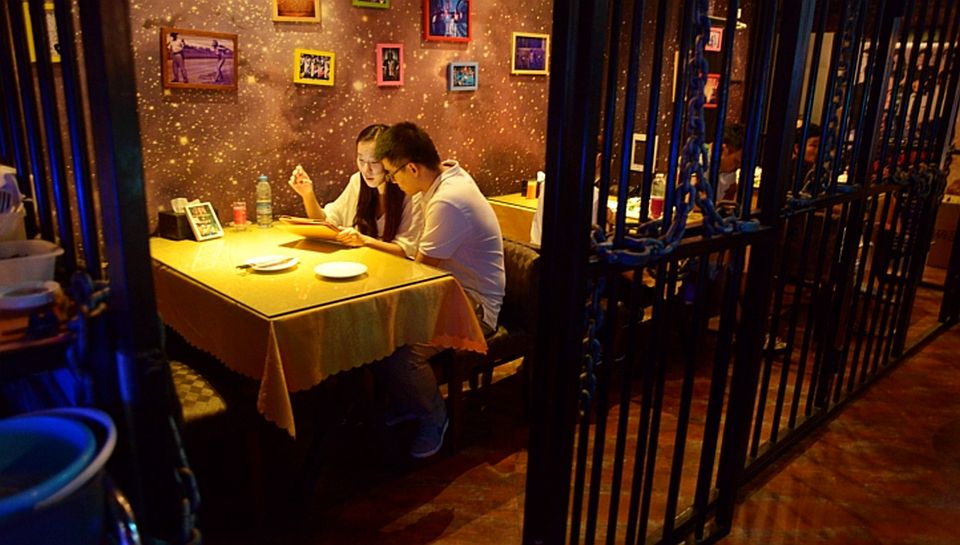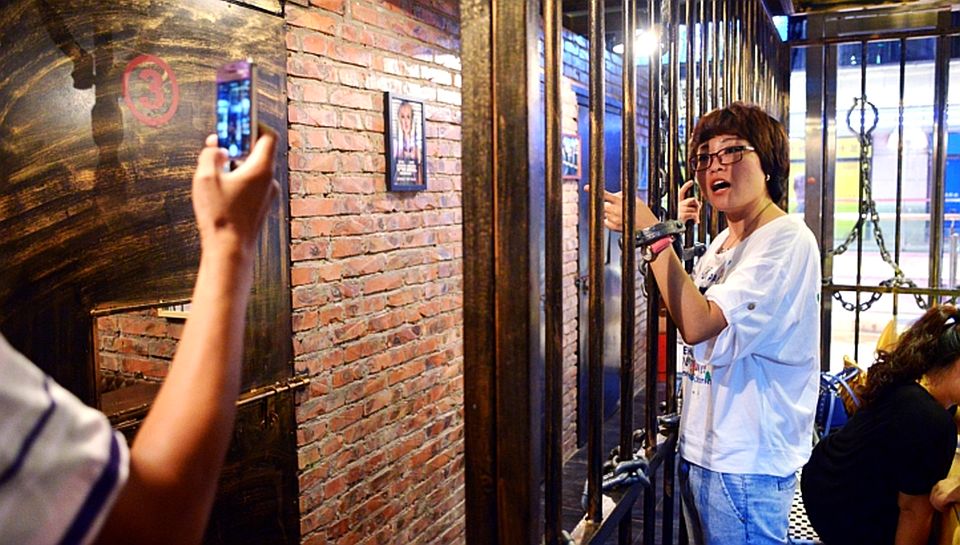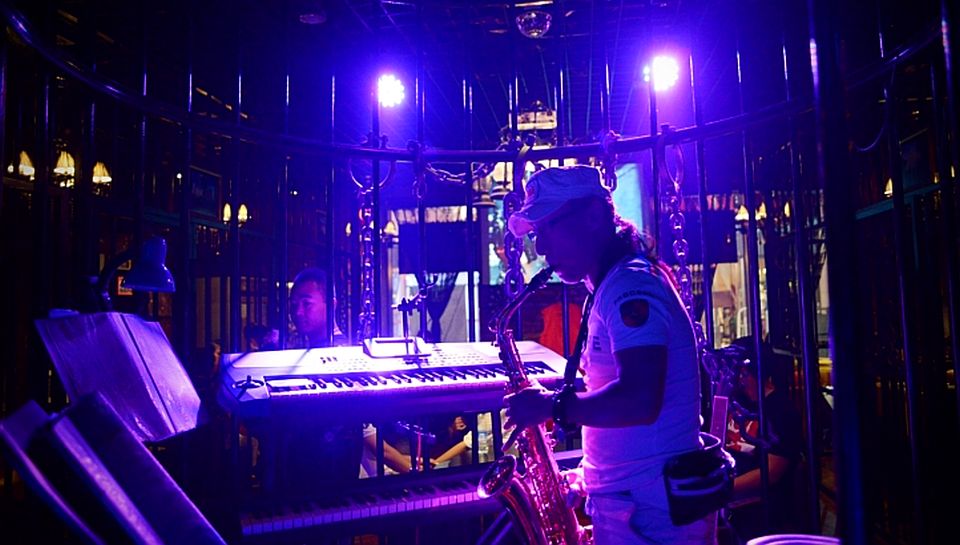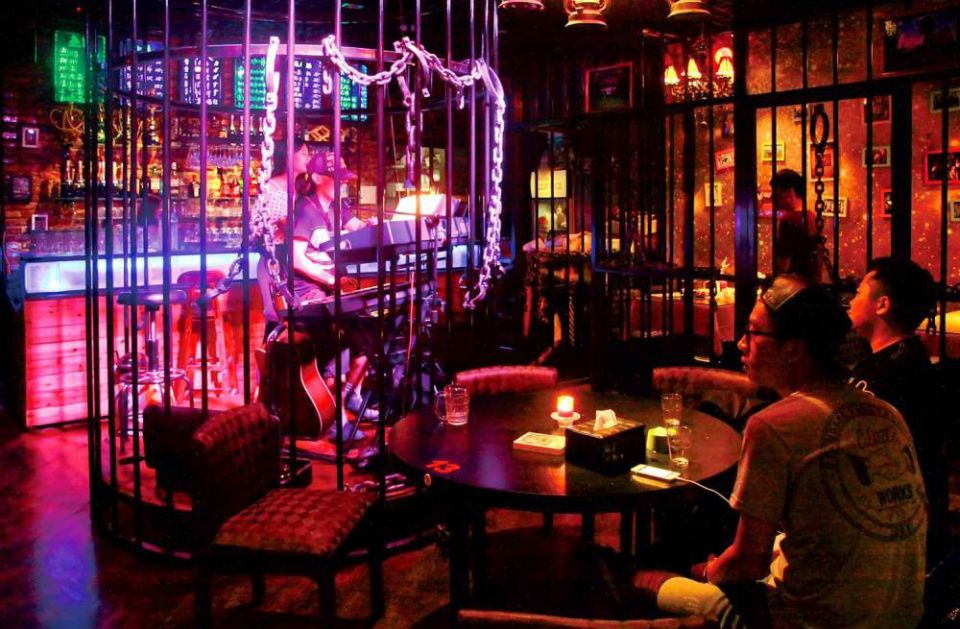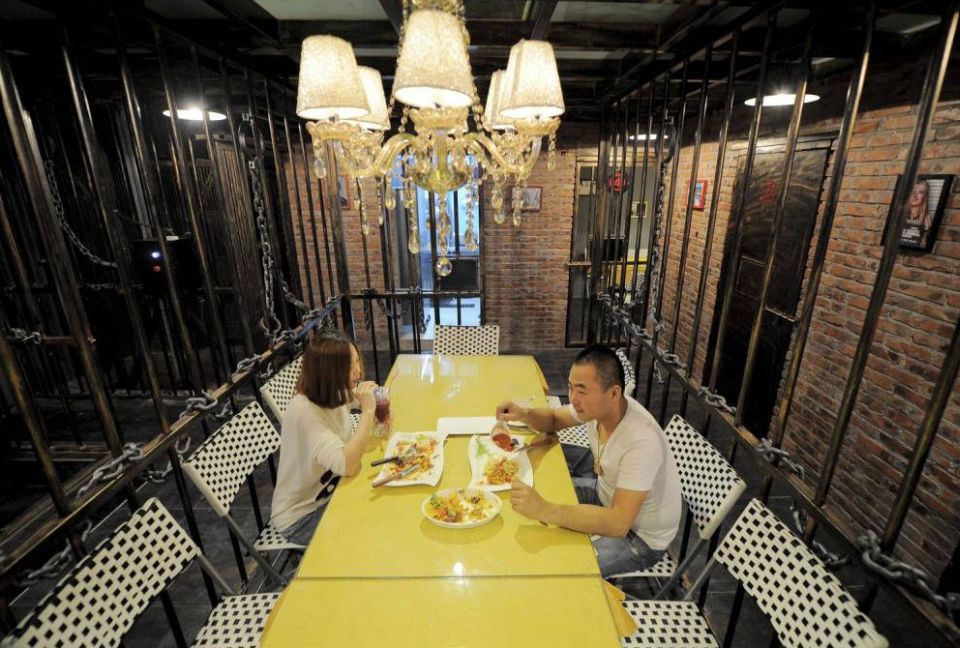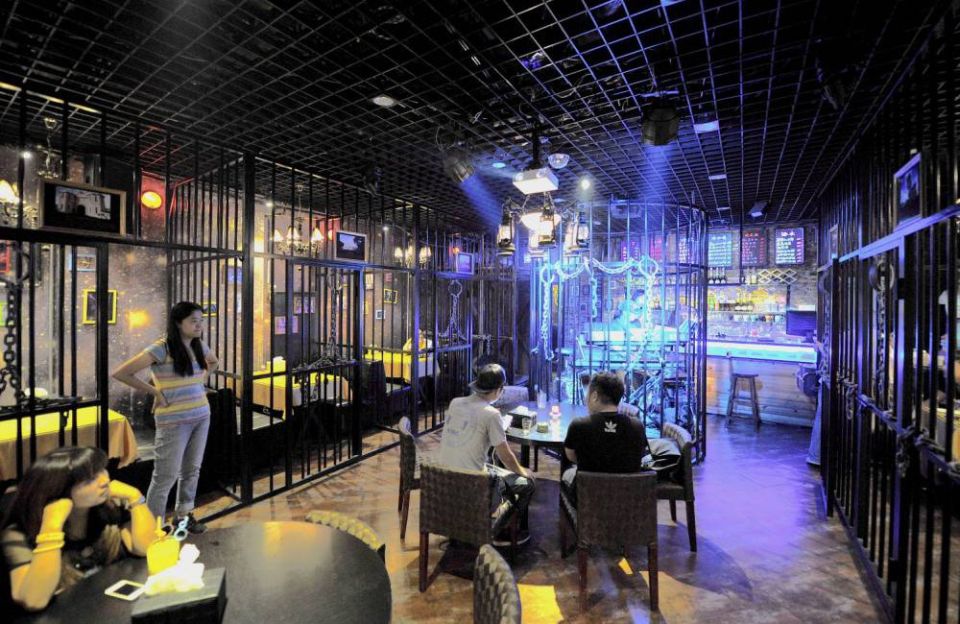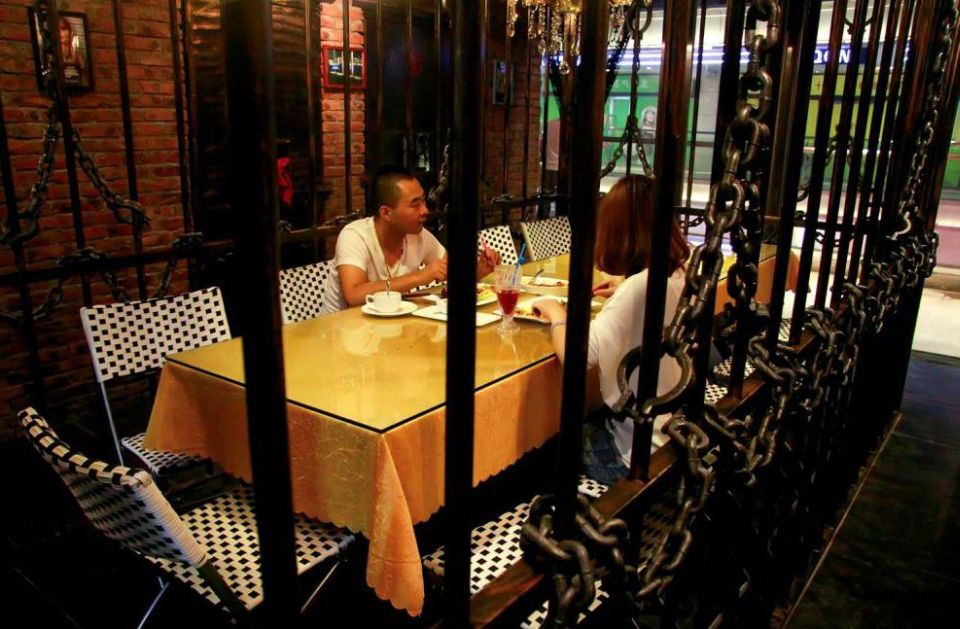 Credit: Metro Images Courtesy: Imaginechina/REX