The day I heard 'Budapest' ditty by George Ezra, the first thing I wanted to do was board my flight and fly to Hungary. If you fancy country living just like me, there is no other place in the world that could match the panoramic views and lush greenery of the Hungarian countryside. Being the capital city of Hungary, the place is famous for its architecture with the likes of Chain Bridge and the Buda Castle.
To append to the beauty of the countryside and also add marvels to its rich architectural heritage, Budapest-based architecture and design studio Hello Wood has launched an oxymoronic new vintage cabin that stands on steel stilts. Dubbed Wauhaus, the cabin rises above the ground with the help of its long legs that are pierced on land using nuts, bolts, and high-tech architectural techniques.
The studio has already gained some reputation for itself in Europe after designing the futuristic WorkStation and the minimalist Kabinka. Designed and manufactured in Hungary, Wauhaus is one of those intriguing cabins that offer simplicity and comfort alongside vintage vibes. Surrounded by trees and sitting on a hill, we are presuming it to be an observatory cabin where one can shed his home skin and savor the natural beauty.
Hello Wood touts that the cabin is designed for those who want to rise above the earth and the hustle and bustle of everyday life to hide in a comfortable tiny house and get a view of the world from a new perspective. Steel entrance that duals as a balcony paves the way to the inside of the cabin. The interior comprises wooden furnishing with the living area designed on concepts of minimalism.
Also Read: Observation Cabins are Weaved like a Bird's Nest Using Recycled Ropes
A rug, table and a lounge chair are placed near a pair of ventilators that offer a serene view of the outside world while an oculus window can help you stargaze during the night. It's not clear whether the cabin is made for rental or as an observatory cabin but if you wish to travel to central Europe, this landlocked country and the Wauhaus cabin will welcome you with open arms.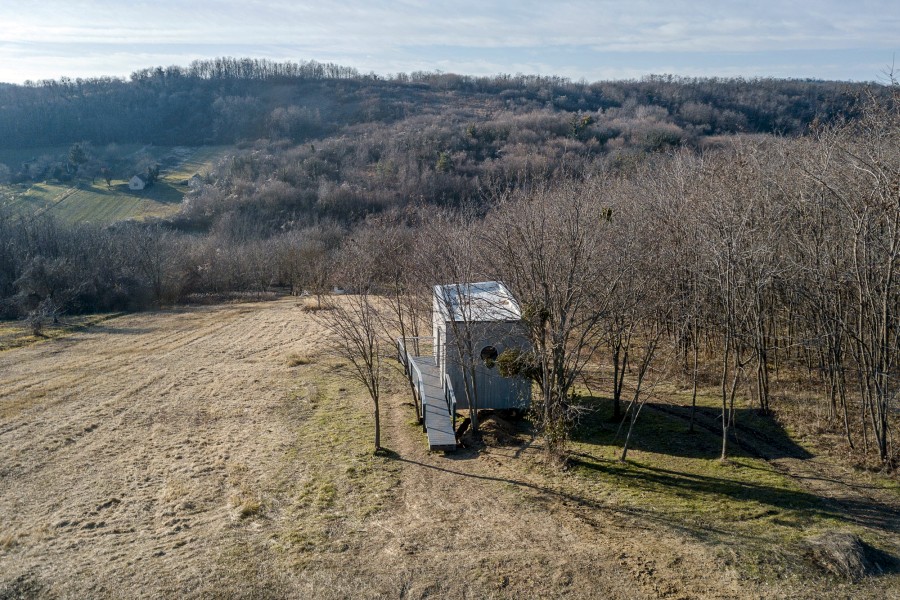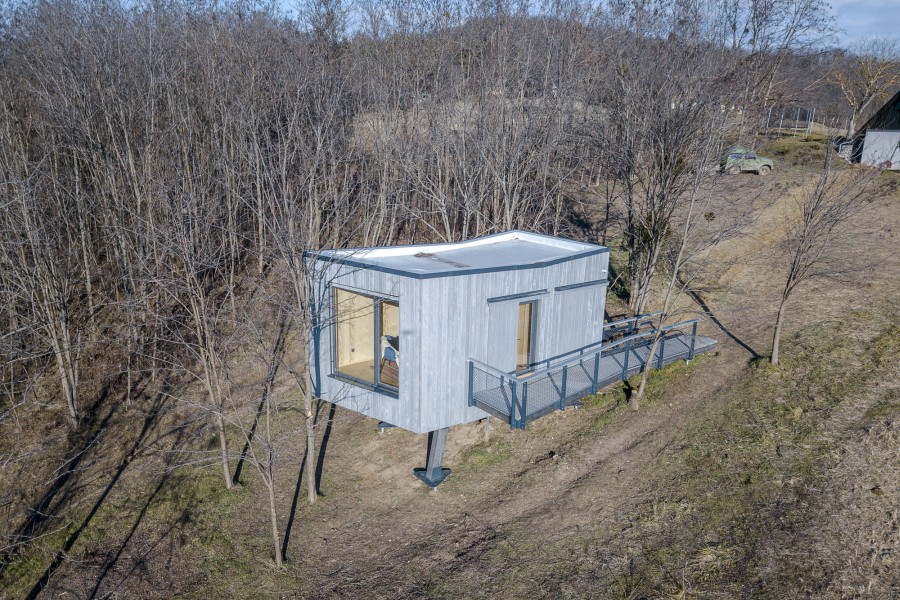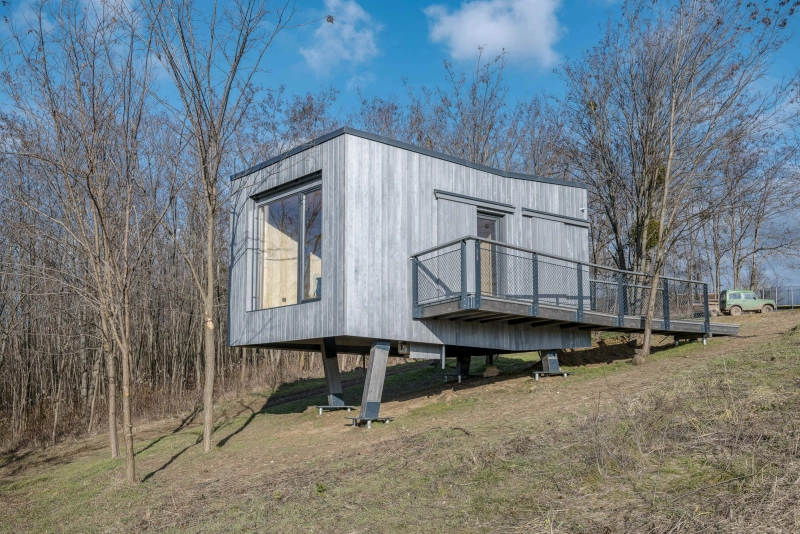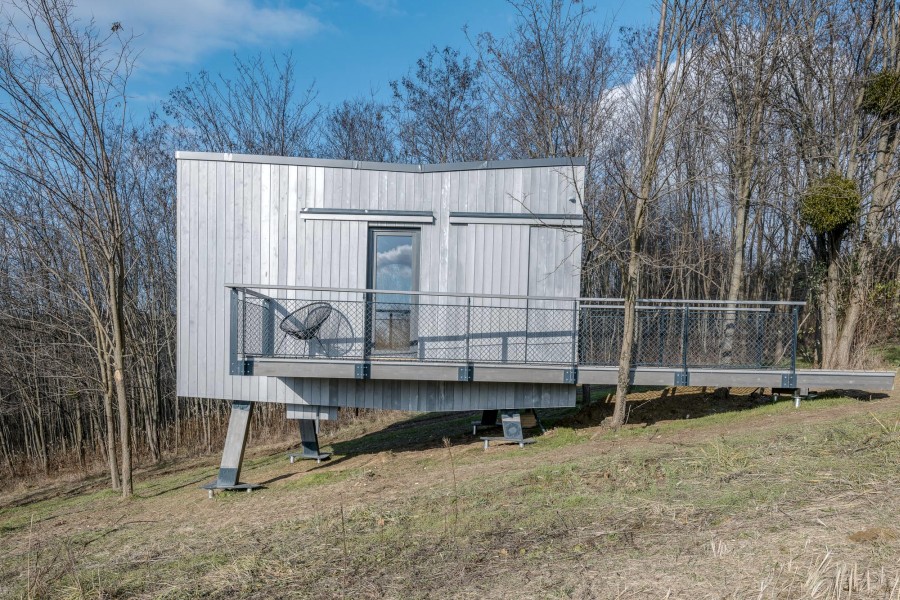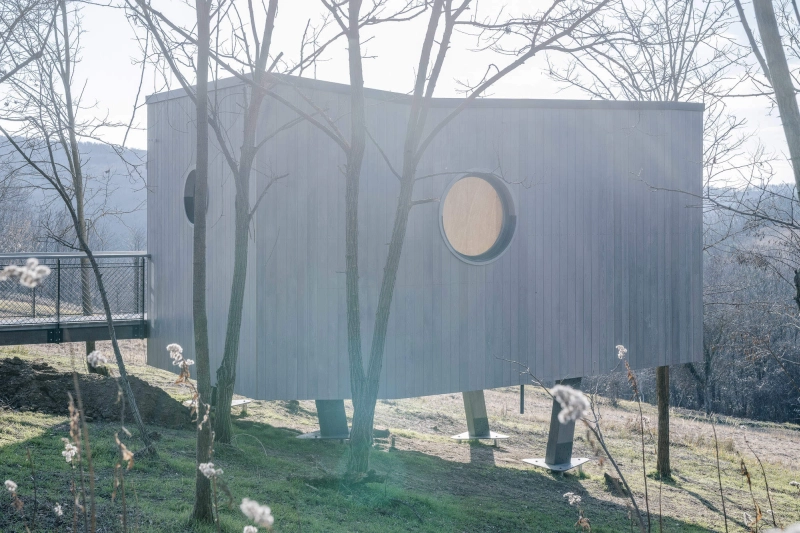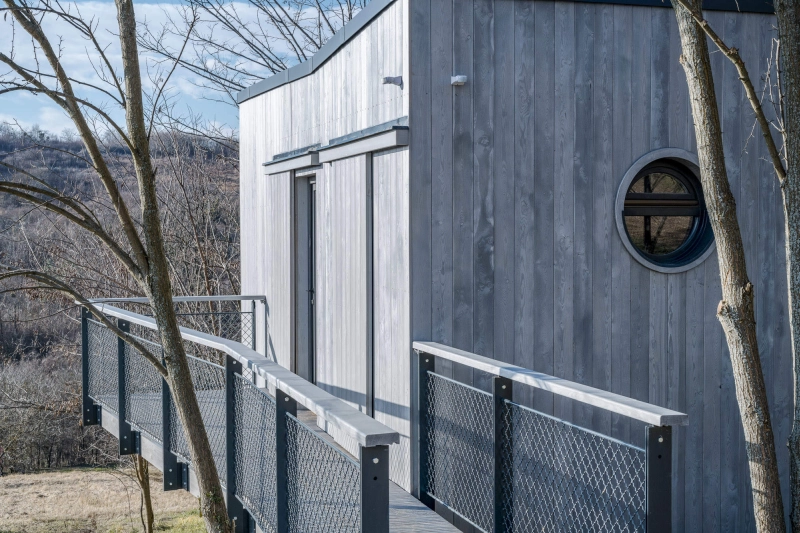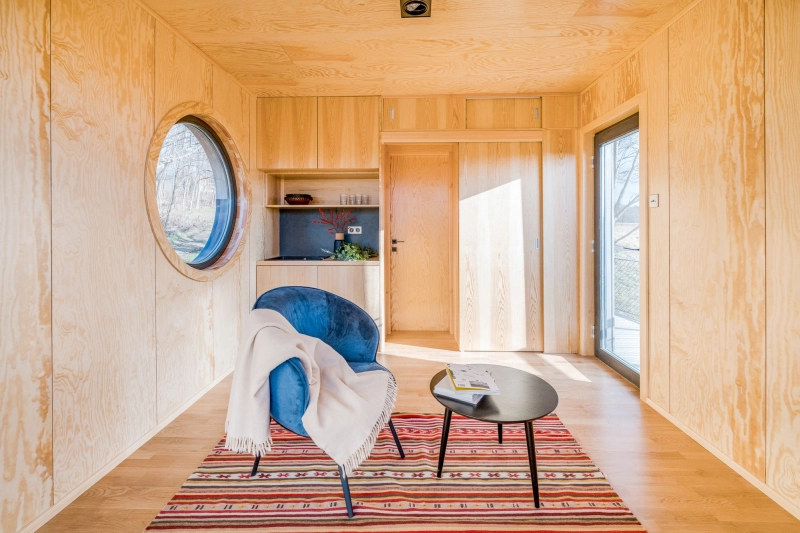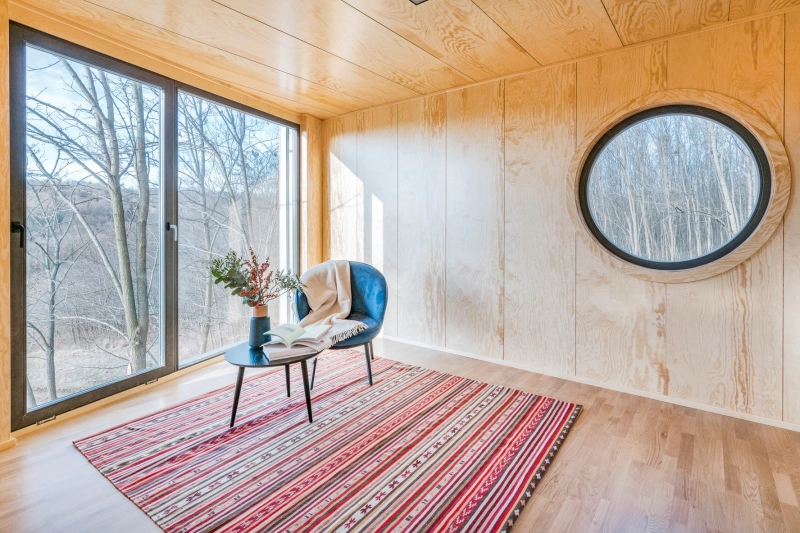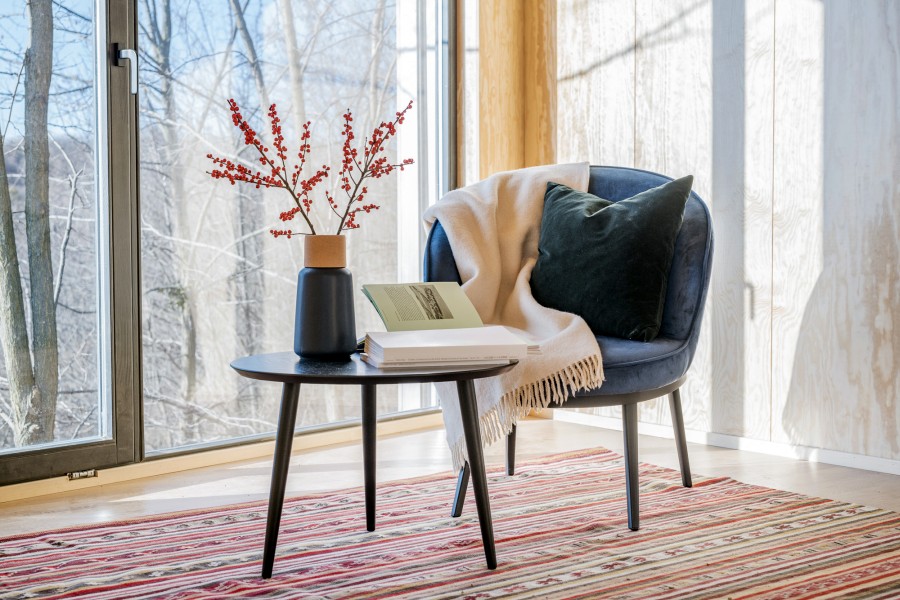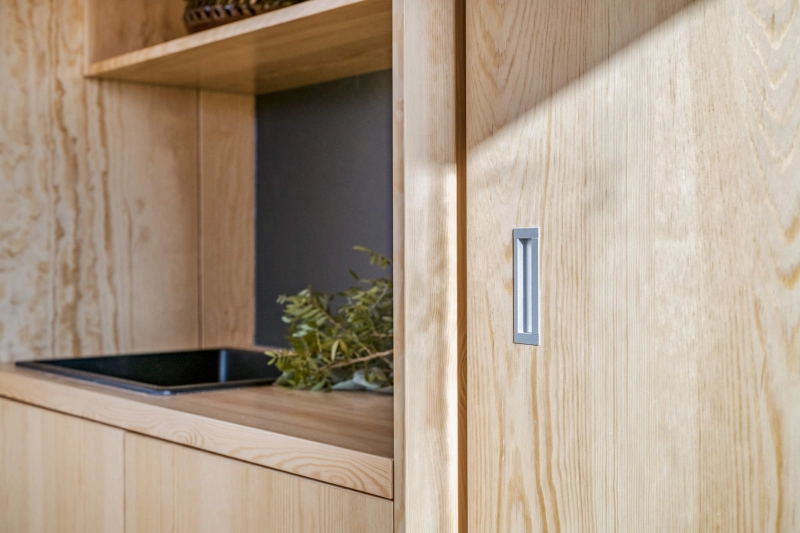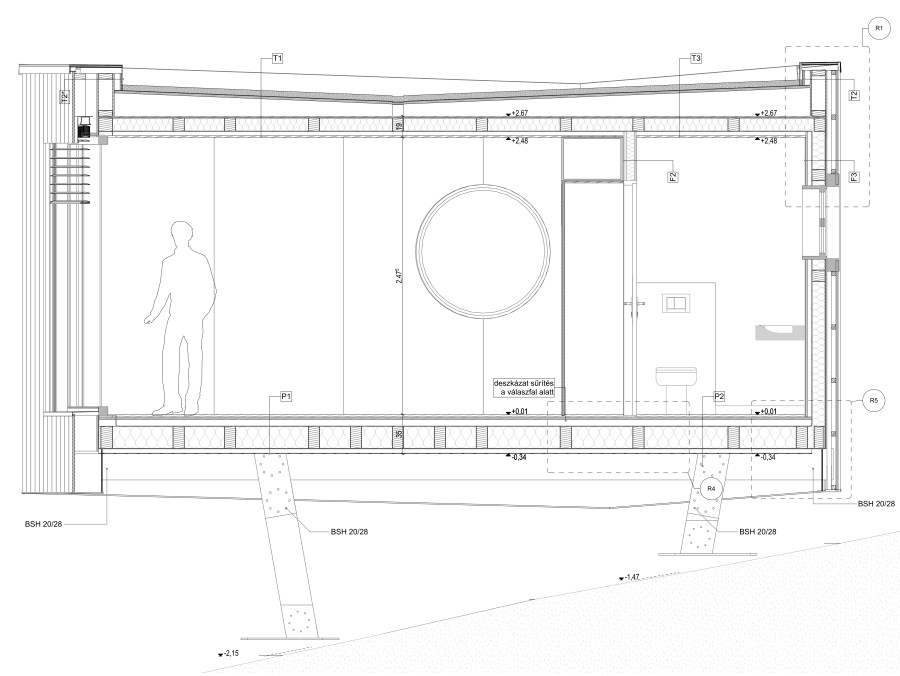 Special thanks to Tóth Kristóf of Hello Wood for sharing information and images of the Wauhaus cabin with us!