Various architects from around the world are using glass as a construction material. Take the example of the Glass tea house by a Japanese artist Hiroshi Sugimoto and the Floating glass restaurant built over Hudson River by Big Foot Developers. There are many newer creations to name, including the famous glass skywalk in China, which sets up a great for future generations of architects.
Once again in China, the world's first solar-powered glass toilet is built on treetops of Shiyanhu ecological park in Hunan Province. Since its opening, the tourist place has attracted heaps of visitors, which might have possibly derived the idea of creating this one-of-a-kind glass toilet. There are both male and female toilets, offering a totally different environment of peeing amidst woods.
Visitors to the park will not only enjoy the beautiful surroundings but experience the whole new glass toilet too. This glass structure spans over 200-square meter area, and includes 8 glass-mounted urinals for men, along with two dozen public toilets. The dividing walls and doors between toilets are made of frosted one-way glass to ensure full privacy.
As seen in pictures, the glass walls seem semi-transparent, making it possible for an outsider to somehow gaze inside. Apart from that, all exterior walls and floor made of see-through glass lets one view natural beauty all around.
These toilets are powered with solar energy to lower its environmental footprint. Let it go as most important issue raised in social media is about privacy standards in these restrooms. The management is applying another layer of frosty film over glass walls to maximize the privacy levels in the glass toilets.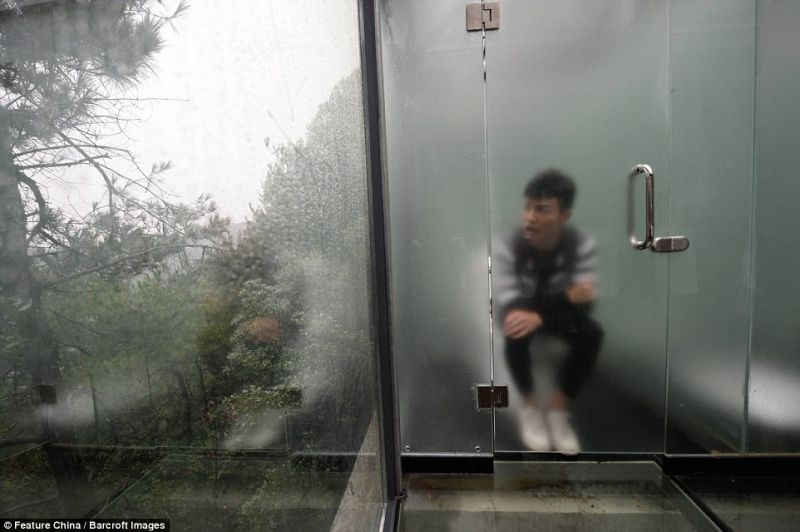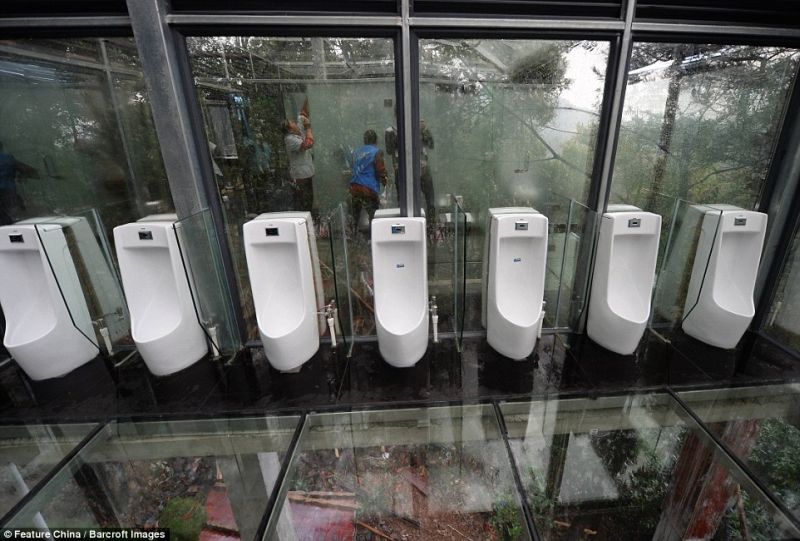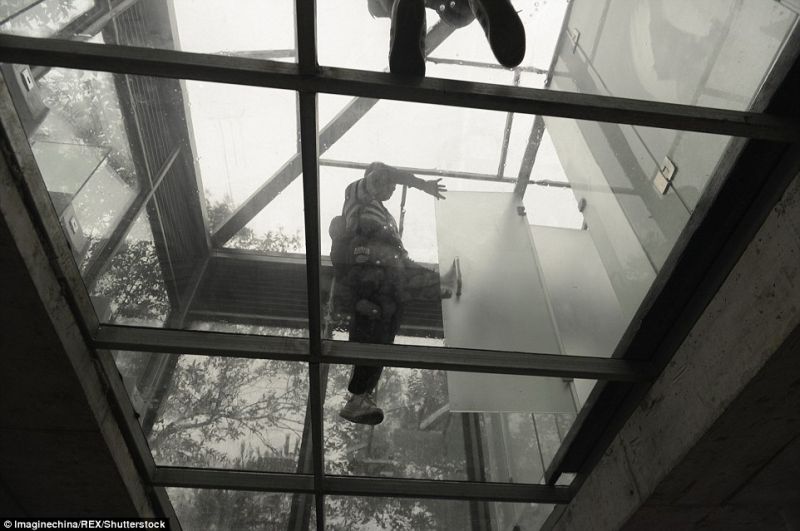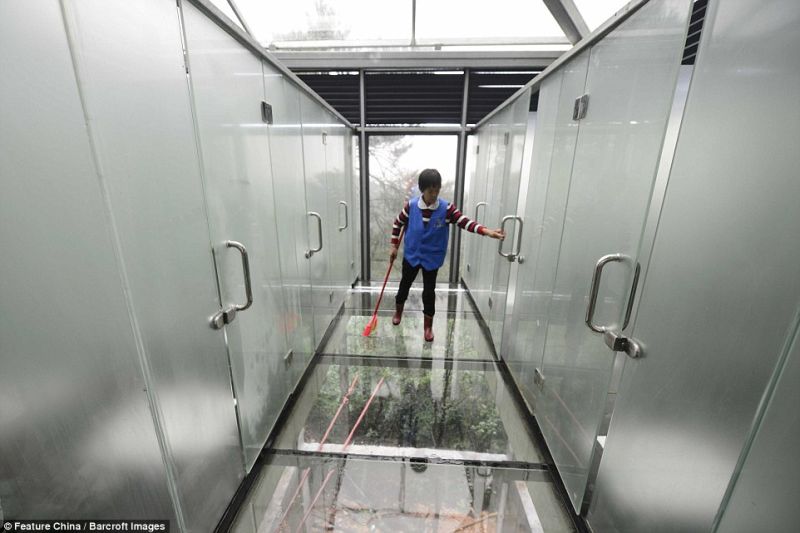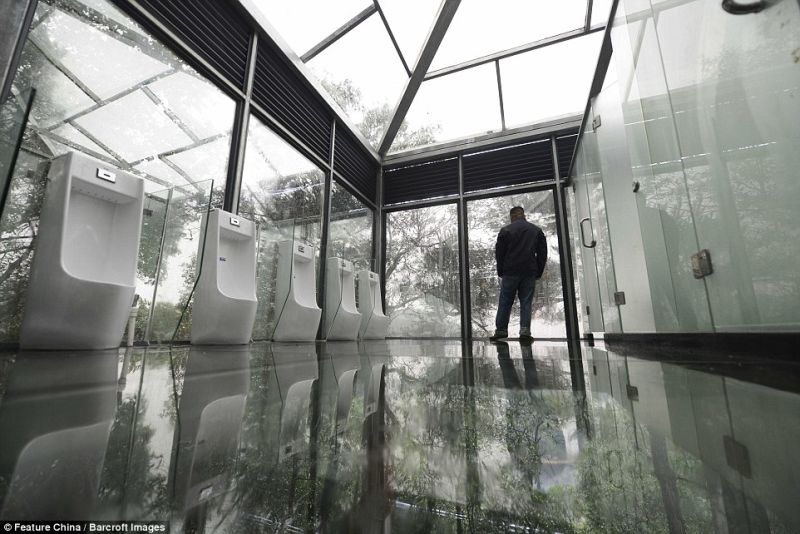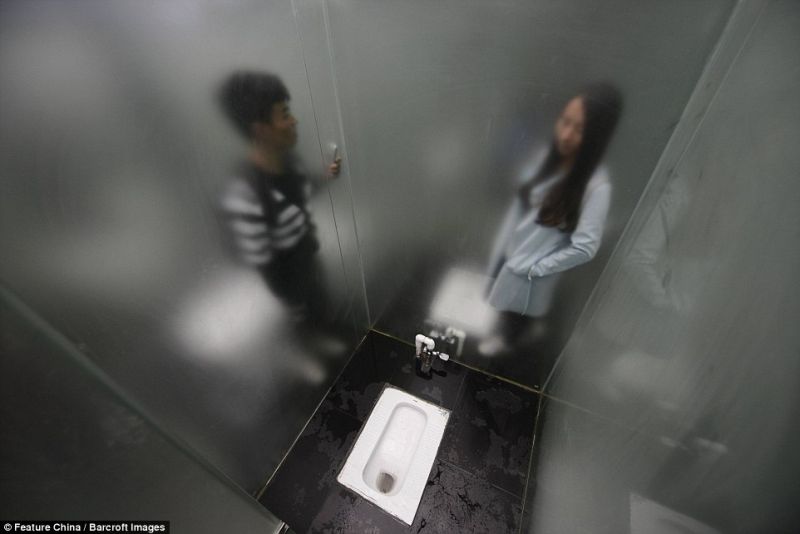 Via: DailyMail