Damac Properties, Dubai-based luxury real estate developer, has unveiled their latest collection of Bugatti-inspired homes at the recent Cityscape Global exhibition in Dubai. The new limited edition villas are called Ettore 971. The villas are named after company founder Ettore Bugatti and Dubai's 917 international area code.
These 55 million-square feet, luxury seven-bedroom villas boast floor-to-ceiling glass wall to maximize enough light and space into the living space. The highlight of this ultra-premium home is its unique glass-walled parking space with Bugatti sports car at center.
The world's first Bugatti-styled villas are conceptualized by designers of the mighty Bugatti Veyron to feature car-themed lavish interior along with an indoor vehicle display area. So you can cherish your car from any corner of your living room, even when you're not driving it.
While your guests can sit back and admire the unique centerpiece inside your home, but on looking outside the building they can enjoy sights of the Trump World Golf Club Dubai by Tiger Woods Design. These see-through villas provide seamless visual flow from one living space to another, adding automotive charm to your interior.
Damac has not revealed yet when construction of Ettore 971 will be complete, but the company has already started promoting these luxurious houses. Obviously these ultimate luxury villas won't come cheap and will set you back at hefty price tag of about 36 million AED (approx. US $10 million). So if you've got bank account flowing with cash, then you may purchase these high-priced houses to stylishly flaunt your expensive sports car.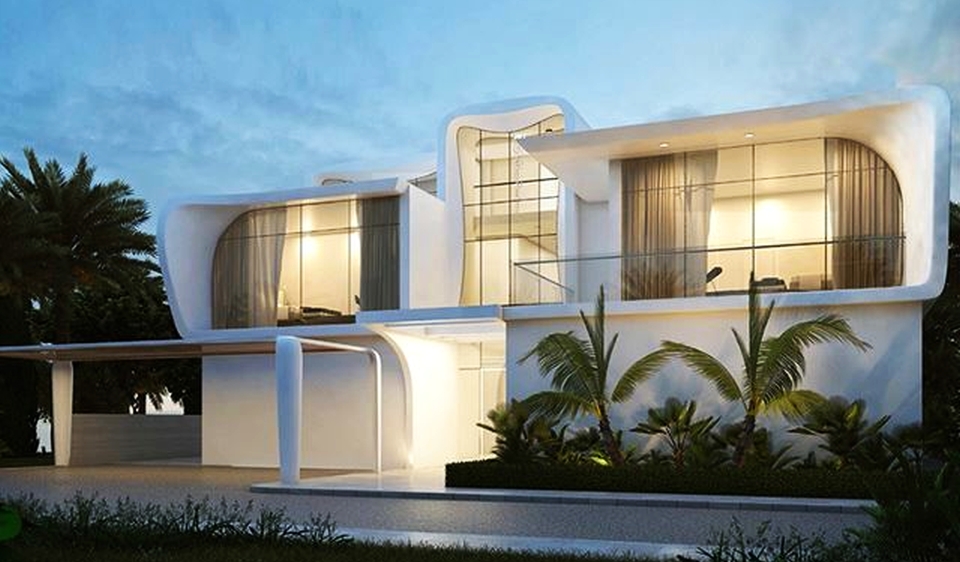 Via: ArchitecturalDigest