Bored of decorating with traditional green-colored Christmas trees every year? New Jersey-based Wyckoff's Christmas Tree Farm has a new offer for you this year. Of course, you can get yourself different kinds of colorful artificial trees or build alternative trees, but if you want to make family memories with a real and colorful one, the Wyckoff's Christmas tree is the choice to go for.
The trees are available in a range of colors  – pink, purple, dark blue, turquoise, magenta, red, black or white – which are made possible by special colorants from Kirk Co. In addition to the color, you can even choose the wood according to your choice. No surprise then, you can get a Christmas tree in red, white, and blue, a combo to showcase your love for the country.
Also Read: 25 Best Tabletop Christmas Trees You can Buy for Under $50
These colored Christmas trees will be available until supplies last. All the trees will be sold on a first-come, first-served basis. The Wyckoff family has opened the farm for the season on Black Friday.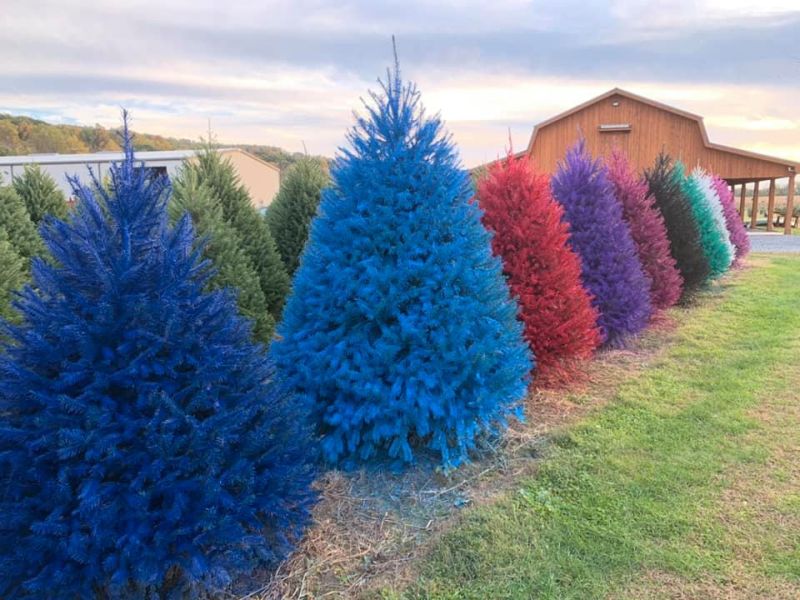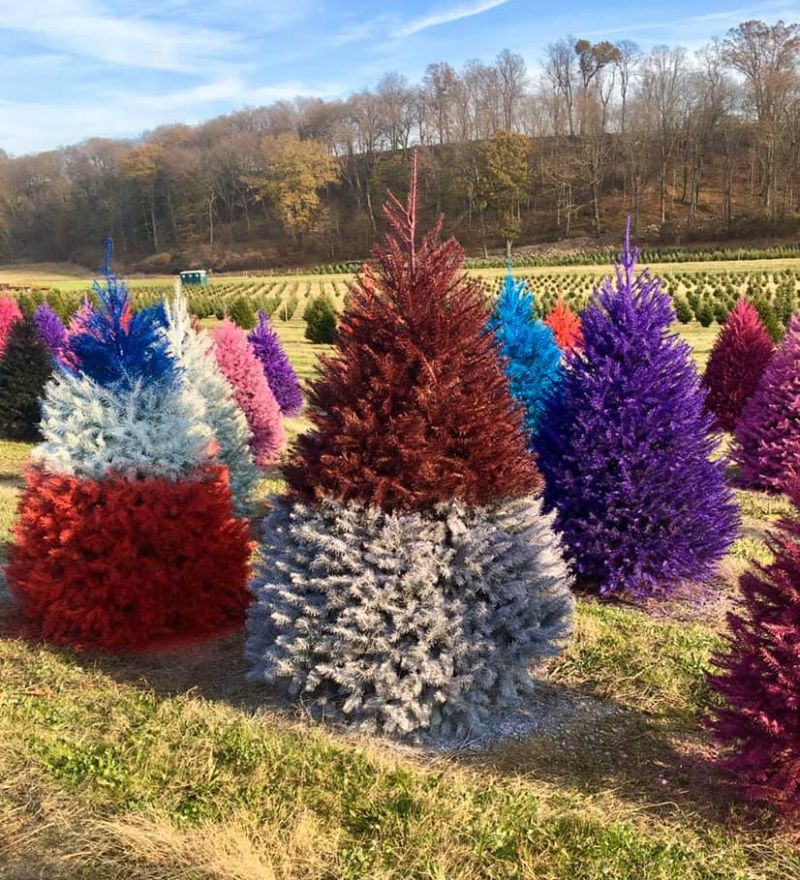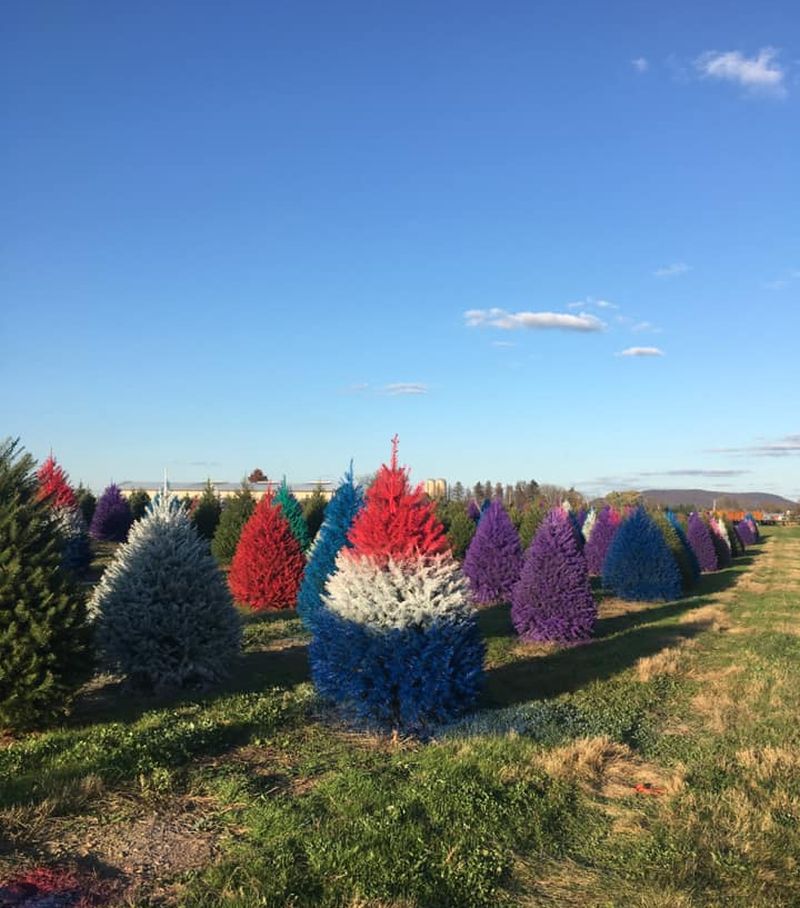 Via: 1057TheHawk