5 coolest underground homes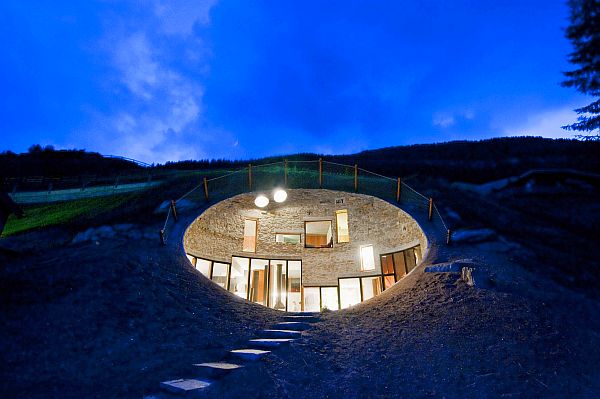 Underground living will certainly be a sort of living for people who are opting for a greener lifestyle. It simply means living in a dwelling constructed below the earth's surface. These homes are comfortable throughout the year as they are naturally cool in summers and warm in winters and so are very energy efficient. Looking at the various positive aspects of underground homes, many people have stepped forward to create amazing underground homes that are not only aesthetically pleasing but also sustainable. Read further to explore five fascinating examples of similar buried homes. We hope you will enjoy the ride. 
1]  Gary Neville's Underground House  
Former footballer and captain of Manchester United, Gary Neville has proposed to construct an interesting underground eco-home in Bolton , UK. Although, his proposal has been rejected by the town's planning committee, he is still fighting for letting him construct the flower shaped house, which he claims to be extremely eco-friendly. If allowed to be made, his 8,000 square feet home would be the very first zero-carbon house in north west England. The energy efficient house has petal shaped windows that illuminate the interiors with natural light. The Make Architects is the architectural firm that is designing  Neville's underground house.
2] Vals House by SeArch and Christian Müller Architects
Another interesting underground property is the Vals house located in the Swiss village of Vals, amidst a cluster of mountain houses. Two Netherlands architect firms SeARCH and Christian Muller Architects collaborated to create this beautiful house. The idea behind establishing an architecture in the hills was to build a house close to the famous thermal baths in Vals, Switzerland, so that the person living inside could view the amazing scenery especially the majestic Alpine view. You can either enter the house through the wide, elliptical opening in the hillside or  from an underground entrance in the nearby barn. The plenty of windows at the large circular opening in the house provide an abundance of natural light inside and also gives a clear stunning view of the mountains.
3] Aloni Underground House by Deca Architecture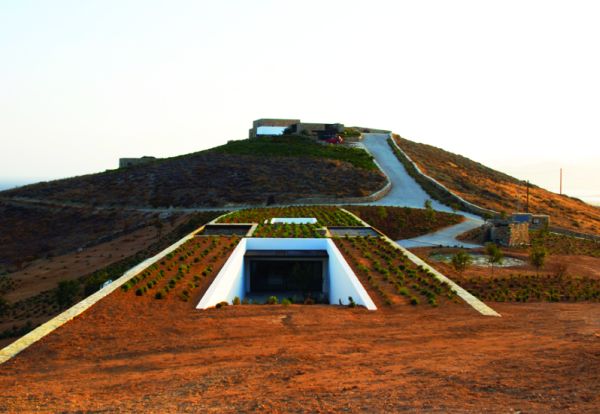 Taking inspiration from the landscape of the Cycladic Islands, Athens based firm Deca Architecture has built this beautiful villa named as  Aloni House. The construction of this underground home makes use of natural elements thus maintaining its low profile and complementing the Mediterranean landscape enclosing it. Located in the beautiful valley of Antiparos in Greece, the house includes two stone walls that are connected by a green roof that spans two adjacent slopes.  As the rustic materials are put to use in the construction of this dwelling, the green factor in this underground construction is maximized.
4] SiloHome  
Appearing like a hunting lodge at the surface, this underground house will leave you in a state of astonishment when you will find out a luxurious living place underneath the ground. During the cold war, many missile silos were built across the USA and a plenty were left abandoned. The one located in Adirondack State Park was turned into the gorgeous SiloHome by Bruce Francisco and his cousin Gregory Gibbons. This luxurious apartment surrounds an area of 1800 square feet with hardwood floors, a wraparound porch, and ample skylights that fill the home with  natural light making this underground dwelling energy efficient.
5] Cave Home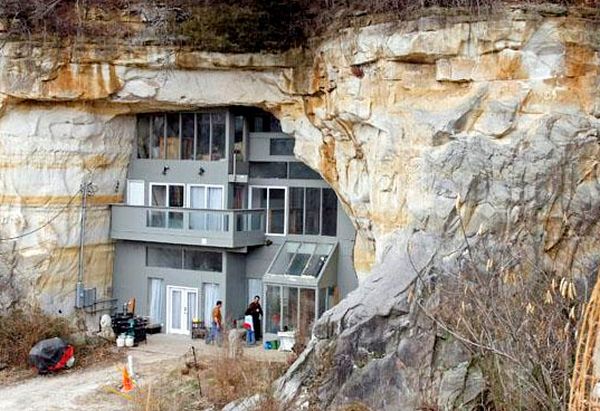 The cave home is another interesting underground property that was built by the Sleeper's family a few years ago. On seeing the ad of a three acres land with an empty sandstone cave in Festus, Missouri up for sale on eBay, the Sleepers decided to move from their  ranch house in Missouri. They constructed their new home inside the naturally insulated cave. Although the bare walls of the cave shed sand, the family enjoys living in the comfortable home without bearing the discomfort of outer heat or cold.
The following two tabs change content below.
A soft hearted girl, Garima finds herself to be lucky to be born in Shimla, Himachal Pradesh. With a writing experience of three years, she has been writing for various renowned blogs and absolutely enjoys her work. She is a firm believer of God and holds a positive attitude towards life. She is a big chatter box and adores every kind of music.
Comments