Christmas trees are one of the most popular elements of the holiday season. Anyone can purchase a real Fir or Spruce tree, but the difficulty comes when decorating it in a traditional way. If you are bored of the years-old tradition of decorating with Christmas tree ornaments and lights, and are looking for equally lively and festive alternative Christmas trees, below are some DIY ideas how you can go different.
You can easily DIY non-traditional Christmas trees on your own. These Christmas trees are made using readily available materials and items at home. Making these trees will surely be a fun activity for both, kids and adults to get into the Christmas spirit.
# Felt Christmas Tree
You can easily create this simple yet decorative Christmas tree using colorful pieces of felt, Styrofoam cone, scissors and glue. Just wrap the cones with green pieces of felt fabric to mimic pine trees. Decorate it with colorful felt rounds and a gold-colored star tree topper.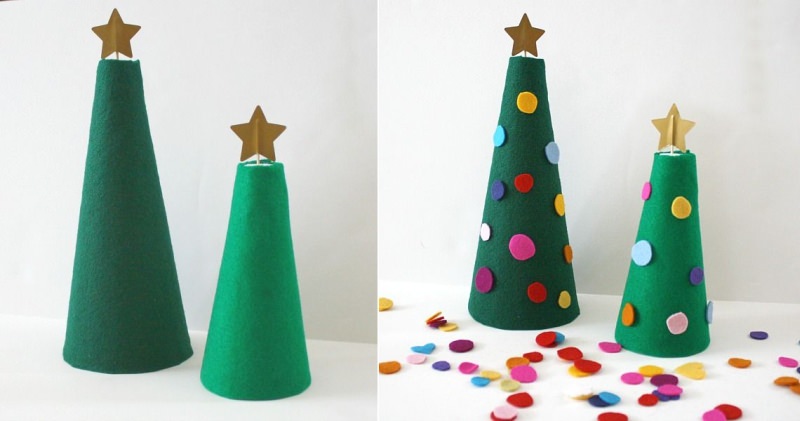 # Washi Tape Christmas Tree
Don't have much time, space, or budget to include a Christmas tree in your home decoration? Why not draw a Christmas tree with washi tape. It can be created on a wall or on a plywood panel. For this non-traditional Christmas tree, you just need to stick washi tape in shape of a tree and decorate with lightweight pompoms, patterned paper and decorative strings.
You are free to create the desired tree shape, and decorate it in your own way.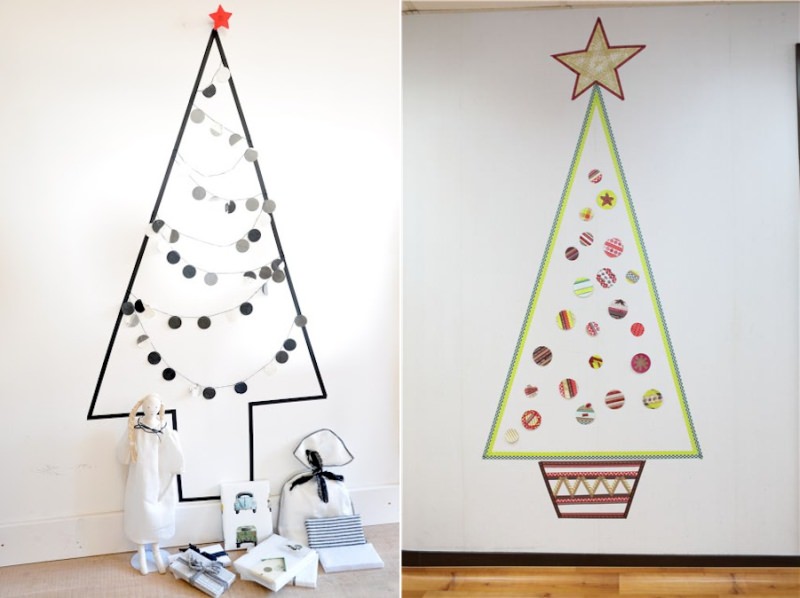 # Hanging Pinecone Christmas Tree
Another non-traditional alternative Christmas tree you can make is with pinecone branches. Take a hanging flower pot, and decorate with green pinecone branches, dry pinecones and of course, festive lights. It will appear like a real miniature Christmas tree.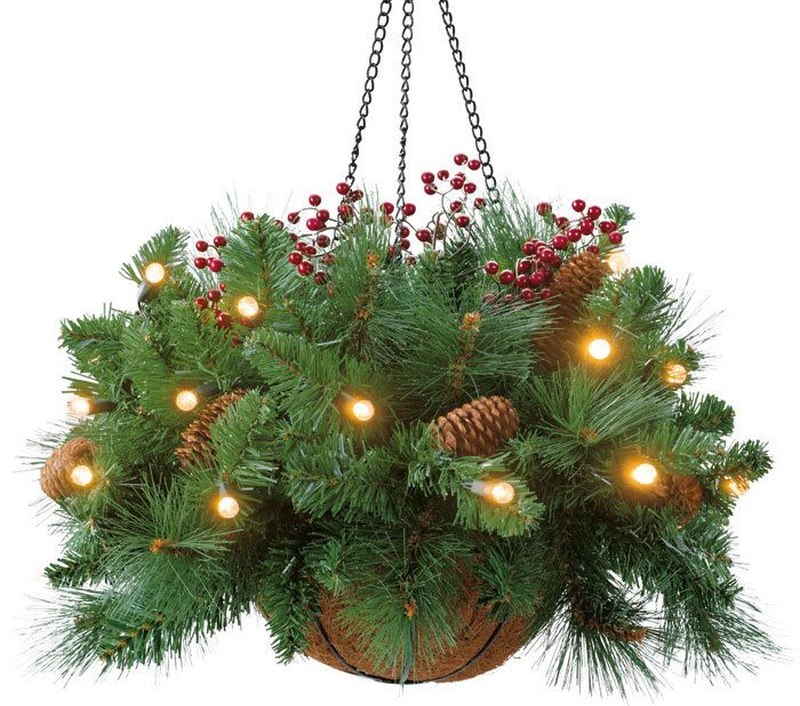 # Ladder Christmas Tree
Ladder Christmas trees aren't new, rather they got in limelight at this time. It is simple and creative way to create a non-traditional Christmas tree without spending even a penny. Take a folding ladder and place it on the open area where you want your tree to be. Now comes the part of taking out your inner creativity by adorning the ladder with festive lights and Christmas decorations.
It will certainly bring a unique festive appeal to your home.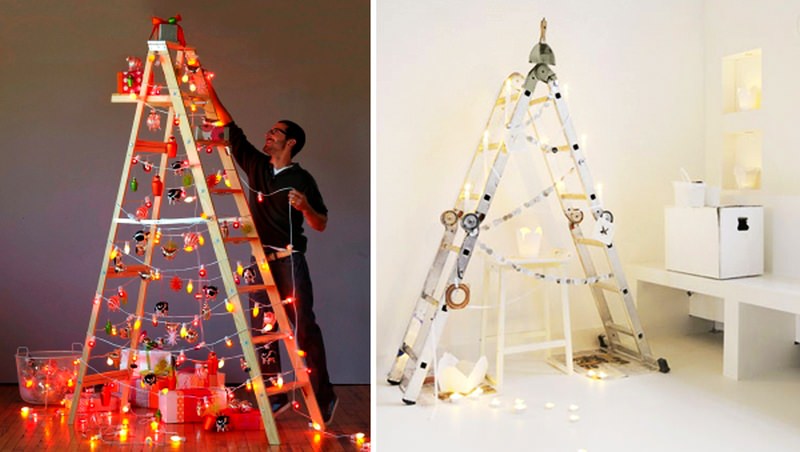 # Wine Cork Christmas Tree
If you have unused wine corks at home, then you're in luck. You can use them to create small, but cute alternative Christmas trees. Just glue up all the wine corks in shape of a tree and adorn with ribbons, lights and other decorations to complete the tabletop Christmas tree.