Living in a small home can be quite challenging. But, just because your house is small doesn't mean you can't live large. Being clever about small space decorating is important from a practical standpoint, and requires a well-defined plan. Now, there are various small space living ideas that are easily available for you on the internet. Such approaches alter the area well into a cozy and aesthetically pleasing place to live in. So, we bring you a few amazing decorating ideas that you can use to refurbish your compact living room.
Decorate your living space with mirrors
A mirror can make your room more relaxing and urbane. There aren't any rules when it comes to wrapping your space with mirrors. There are so many kinds of mirrors available in the market. Right from contemporary to conventional, with or without frames, they are made in various shapes and forms to fit your home space. No matter where you put one, mirrors accentuate your small living space well.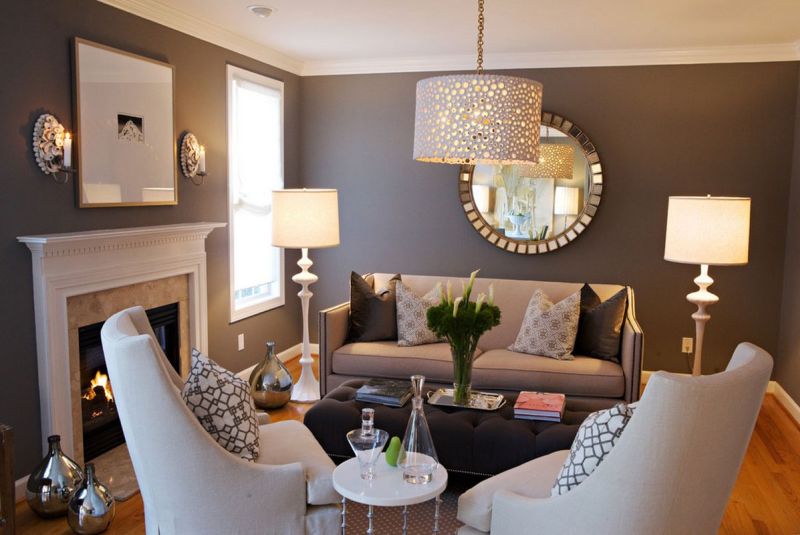 Also Read: Container Bed by Dielle Offers Innovative Solution for Small Spaces
Use shelves and hooks in your kitchen
Getting used to a small kitchen can be a huge challenge for people, especially those who enjoy cooking. When you have limited counter space, it doesn't take many dishes to make your kitchen look like a disaster. The first step in kitchen space management is to identify flat surfaces that can house a shelf, hooks, or magnetic strips.
Adding a magnetic strip to your backsplash can be useful for storing knives and spices in metal canisters. This reduces the need for a bulky spice rack or a knife block. You can add hooks to your cupboards to hang utensils from, or add a rack to your ceiling for hanging pots. The end of your counter is another great place to add hooks or shelves for storage.
If you have space between the wall and your refrigerator; add a narrow, sliding shelf system to store canned goods, baking supplies, and whatever else you can to free up more space in the cupboards and on the counter.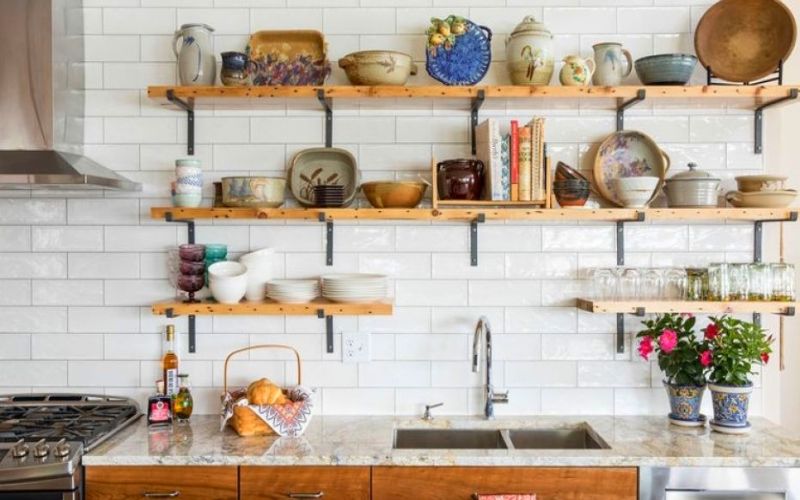 Better your bathroom storage
Bathrooms are tricky because they tend to have limited storage space, even in a traditional-sized home. Many of the things found in a bathroom are needs, rather than materialistic wants that one can downsize. However, optimizing space in a bathroom just requires a little creative thinking.
Add shelves in wasted space areas; like over the bathroom door, or near the light switch. You can even repurpose spice rack shelves to hold your toiletries. Medicine cabinets are a great storage system for toothbrushes and small accessories. If you have a cupboard, add stackable shelving within, and hooks on the door for flat irons and blow dryers. If you have a pedestal sink, add small shelves or a cart underneath. Towel racks can be installed on the back of the door to save wall space.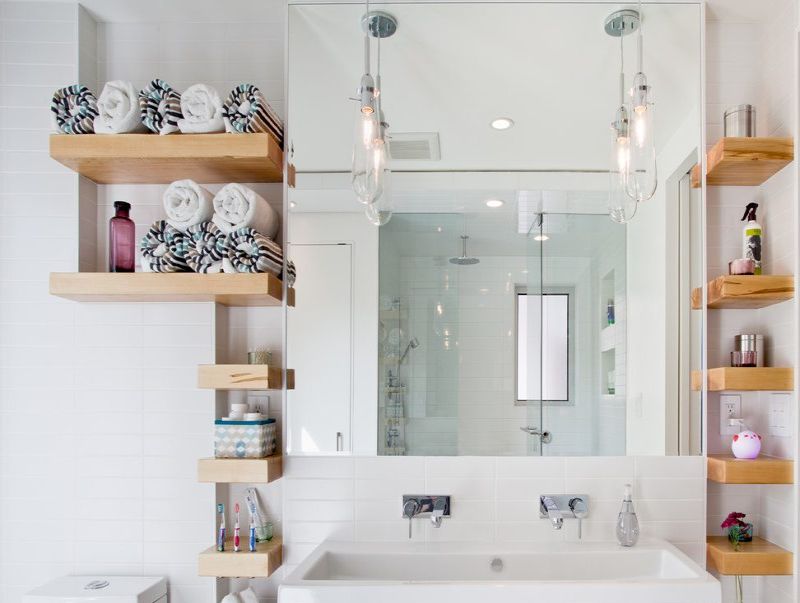 Fall in love with your living room
Living rooms are an area that tends to have a lot of bulky furniture. Think about which items you really need – are your three end tables enhancing your life experience? Do your flat surfaces hold anything but junk mail? If so, you can probably live without them.
Rather than having end tables, get a couch tray to nestle over the arm of your couch, providing a flat surface without taking up space. Rather than using huge bookshelves, add built-ins to the wall, or include shelving behind the couch or over the door frame. If you feel you must have a coffee table or an ottoman, purchase one that doubles as a storage chest.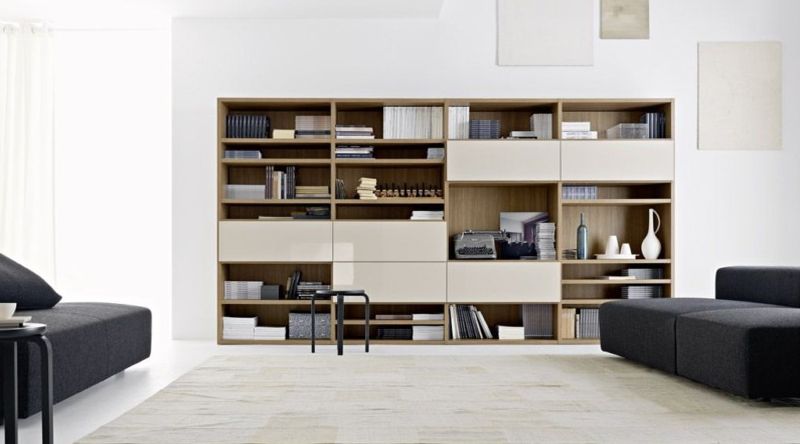 Bedroom bliss for you
There are two kinds of people in this world: those who love lounging in their room, and those who only go to their room to sleep. For the latter, minimizing bedroom furniture is easy. For the former, it can be challenging to compromise on their favorite relaxation spot.
Make the most of the space under your bed. Invest in some roll out tote bins, or a bed frame that has drawers. Rather than having a big night table, use a small crate, or repurposed wastebasket as a nightstand. Alternatively, you could abstain from the nightstands completely, and add shelving around your bed for more storage. Clothing racks can be incorporated as standalone storage items or mounted on the wall.
When it comes to minimalist living, a little space goes a long way. Owning a small home encourages you to get out more and experience that life has to offer, rather than surrounding yourself with objects. You will save money and time, so you can do the things you feel affectionate for. If you love to stay at home, curl up with a blanket and embrace the coziness.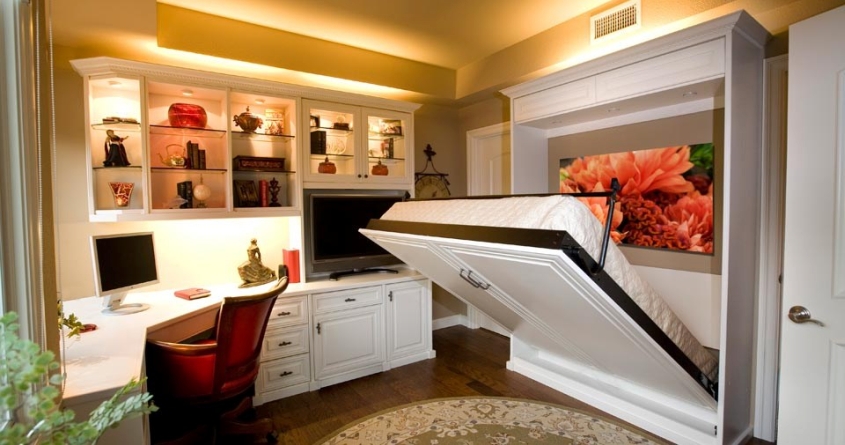 Lastly, Lighting plays an essential role in enhancing your living space well. Look out for lighting that can be attached to the walls or hung from above to save room on floor space. Playing smartly to create a space where you're supposed to chill out after a hectic day, might be a little difficult, but, with these design ideas, we are sure you will definitely make your living space look bigger, airy and beautiful.