Conventional bathroom radiators are usually an eye sore, ruining the fluidity of the interior. But your mind about radiators will surely change after looking at the functional art pieces by QS Supplies. The UK-based leading bathroom retailers are well known for their trendy, futuristic design concepts.
They never fail to surprise us with their creativity – be it their luxurious arched overhead shower or other exquisite bathroom designs. Now they are back with another fancy bathroom collection, presenting radiators as "works of art.''
Turning up the heat has never been more artistic thanks to QS Supplies. Check out the seven meticulous bathrooms heaters that look more like sculptural pieces than mere radiators. All these bathroom fixtures are created to serve dual purpose of style and function.
Tree Radiator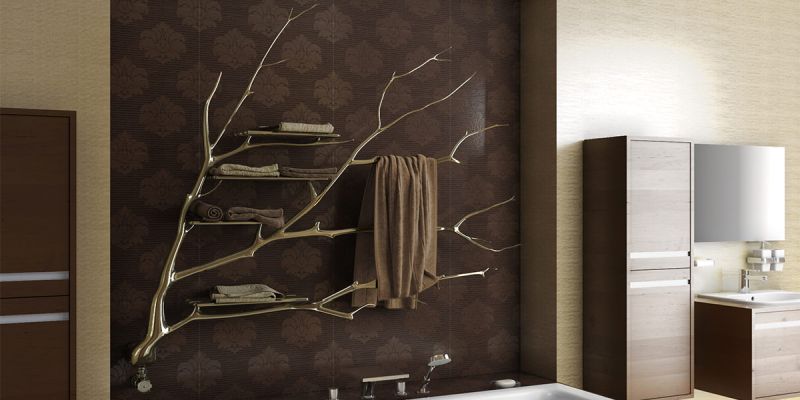 Bringing a piece of nature into modern bathrooms, this innovative radiator is molded in shape of a beautiful tree with branches spreading across a wall. Made from superior grade steel, this sculptural piece is designed to radiate a good amount of heat to provide much-needed warmth after shower. For more aesthetic appeal, the tree radiator has been dressed in a delightful gold finish.
Bullhead Radiator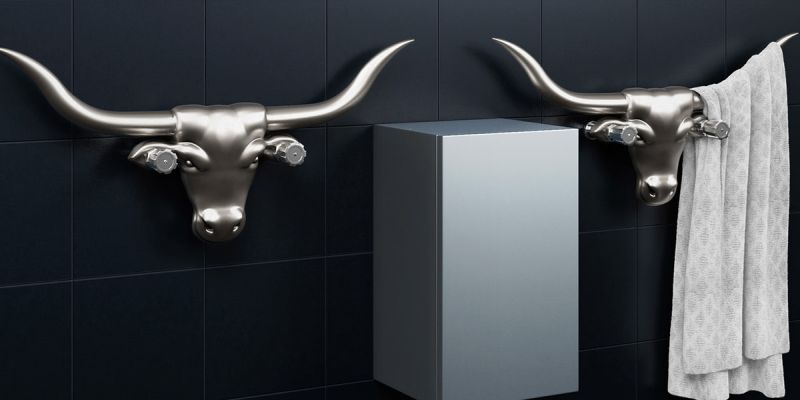 Bullhead radiator is our personal favorite – as it's the most incredible radiator design we've seen so far. Besides decorating the bathroom space, it warms up the area with its efficient heating ability. There's no secret that it takes its cue from bullheads and deer heads trophies brought back from hunting expeditions. The iconic radiators are made from top quality steel and further polished in glossy gold or silver finish, adding grandeur to modern bathrooms.
Circuit Radiator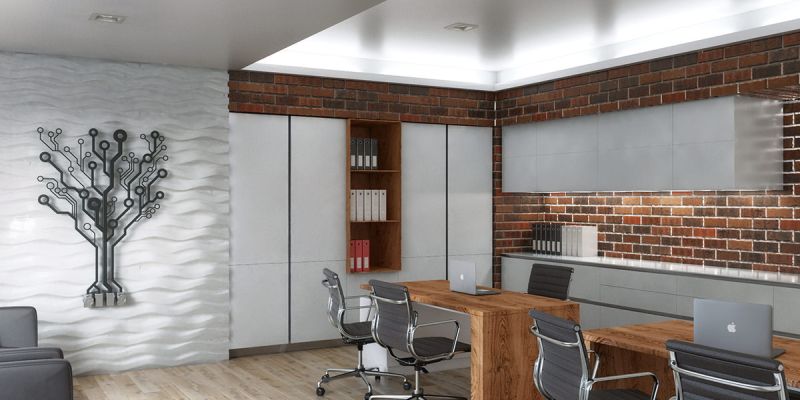 This decorative and practical radiator is perfect for bathroom or home environment, just like other incredible designs from the collection. The circuit tree radiator is made out of superior quality stainless steel and draws inspiration from a handcrafted iron tree design that can be found in any local crafts market.
Sun & Clock Radiator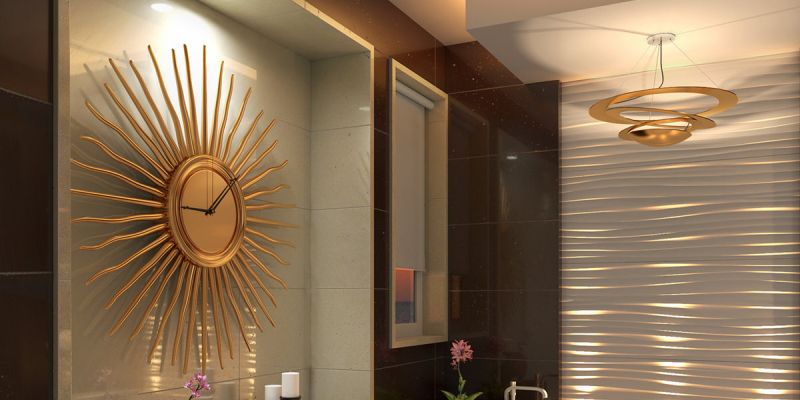 Sun & Clock radiator is designed to bring radiance of natural sun into a contemporary bathroom. Meanwhile, the clock at the center keeps the track of time. It is sculpted out of stainless steel that's molded into dynamic sun shape to add aesthetic appeal to bathroom with its gold finish. Besides the basic function of heating, this art piece embellishes the interior decor as well as displays the time.
Cube Radiator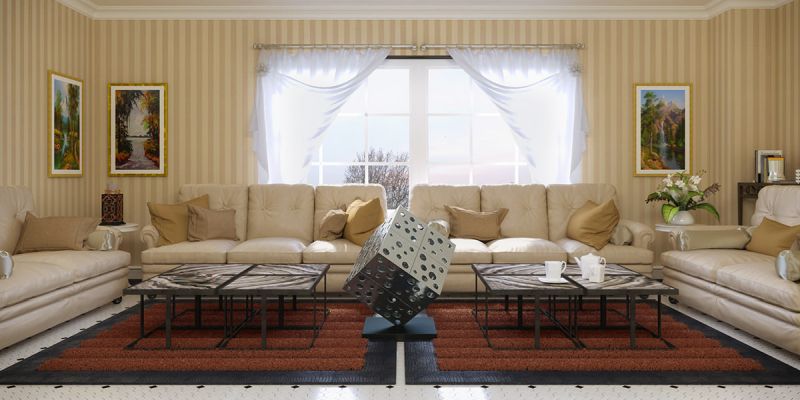 Another masterpiece from the UK-based company is the Cube radiator that will be a statement piece in any living room. The metal radiator is minimalist with incredible heat emitting capability. It is made with a number of cubes that are further welded together to form a bigger sculptural cube, which is practical at the same time.
Octopus Radiator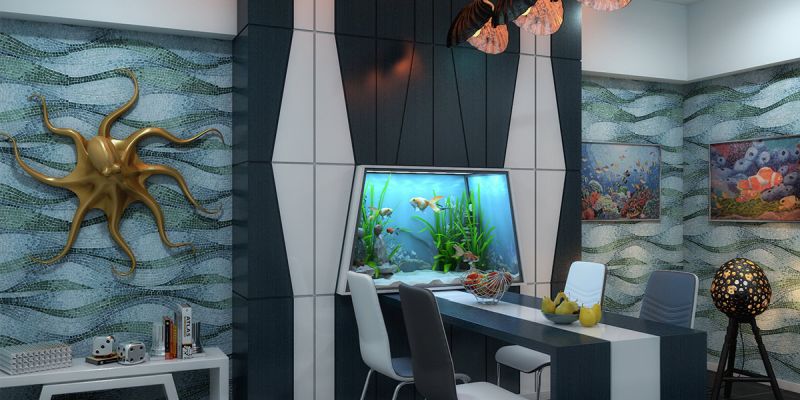 For those who are obsessed with sea creatures, the artistic Octopus radiator is a perfect addition. Made from steel, the eye-pleasing radiator is sculpted in shape of the eight-armed octopus. Using the welding technique, different metal pieces are clubbed together to form a single work of art. It is a wonderful wall-mounted art piece that doubles as a practical heating appliance for the surrounding environment.
Chain Radiator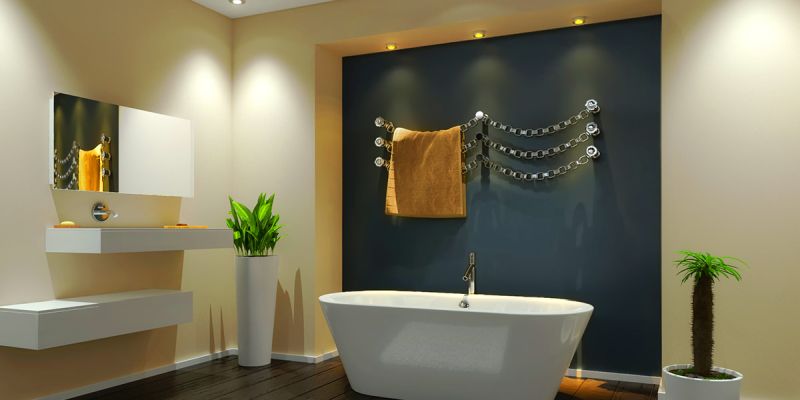 The chain radiator is an endearing appliance to dry your towels on its decorative chains. The chains are delicately assembled and boast a brushed chrome polish. It appears more like a decorative element for any modern bathroom. Made using highly durable steel, the appliance is efficient enough to heat up the space for comforting and relaxing home environment.
You can choose any of the above mentioned radiators to heat up and decorate your bathroom as well as home interior. Although these splendid radiators come with a hefty price tag, but the refreshing design ideas are totally worth every single penny you spend on them.
For more details and pricing, visit the company's official website.