Lighting candles on Christmas Eve is an old tradition. The custom has been updated with the newest decor trends over time. Nowadays, people prefer using scented candles which not only add a warm ambiance but also elevate the living space with a sweet smell.
People pair scented candles with other decorations to add a warm and intimate touch to the Christmas tablescape. If you are looking for some ideas to make your own Christmas candle centerpiece this year, here are some of the most unique examples.
Turn a wine glass into frosty candle centerpiece with a mini Christmas tree inside.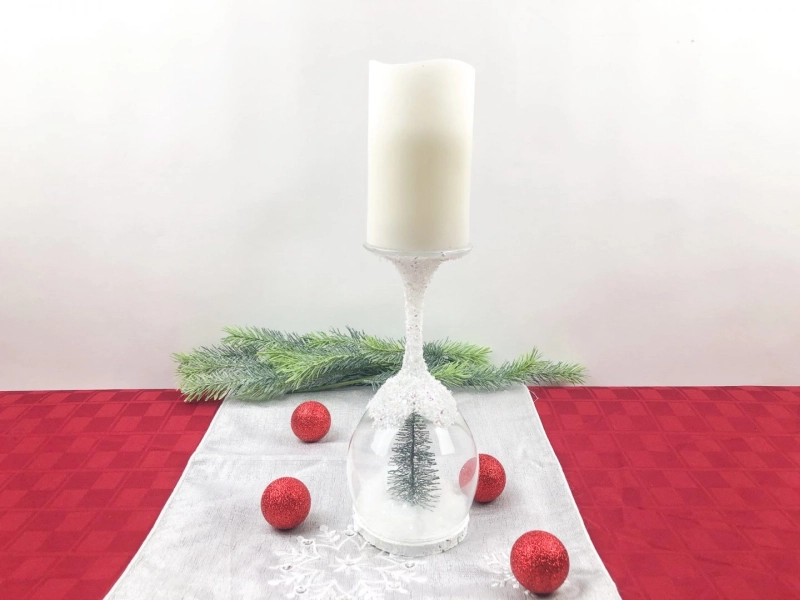 Take a hurricane case, fill it with cranberries and put in a candle. You can showcase it in a wooden tray dashed with greenery and small white flowers.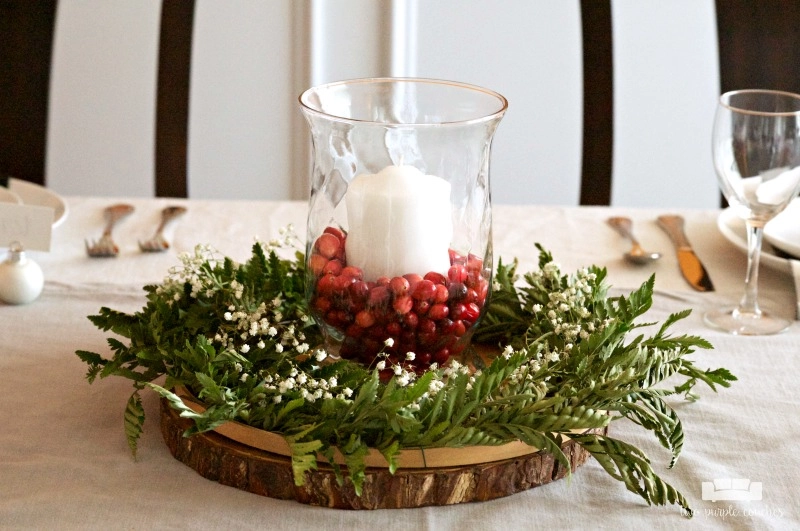 Beautiful Christmas centerpiece with ornaments, candles and wire trees.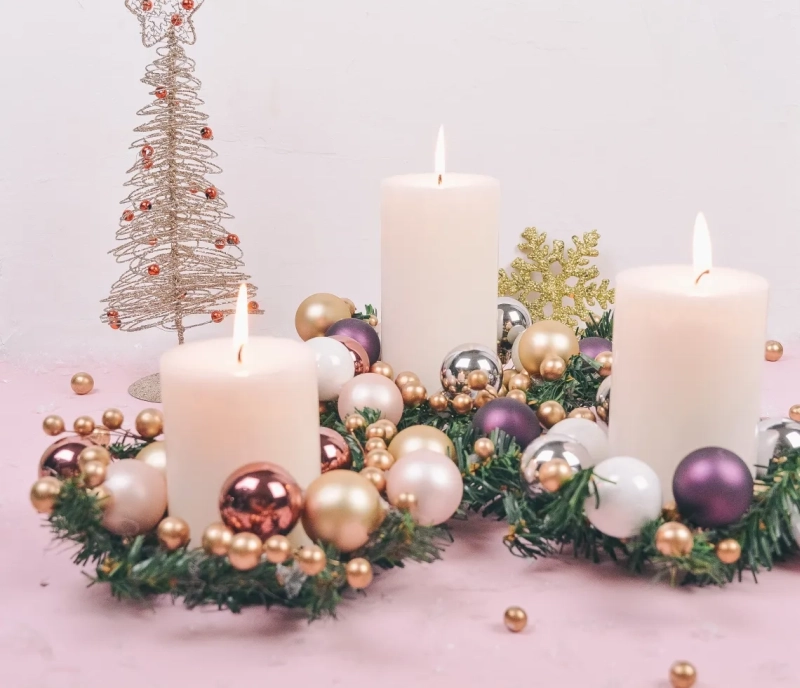 Use pine cones and berries to make a centerpiece for Christmas tablescape. Don't forget to add some cranberries.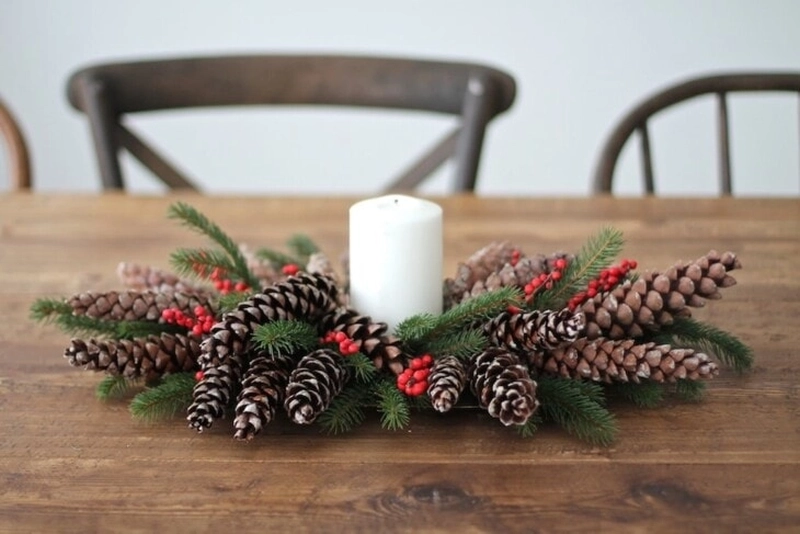 DIY a candle centerpiece with a glass vase and pebbles. Deck the tray with succulents.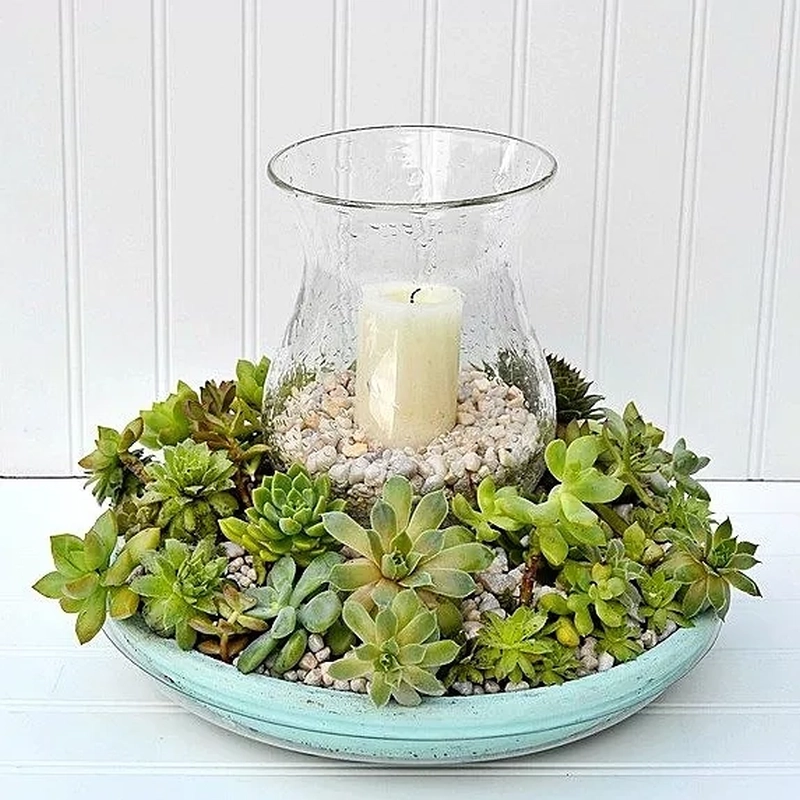 Also Read: Easy DIY Christmas Decorations to Make This Year
Hot glue walnuts to a straw wreath and then place candle holders to make a stunning centerpiece.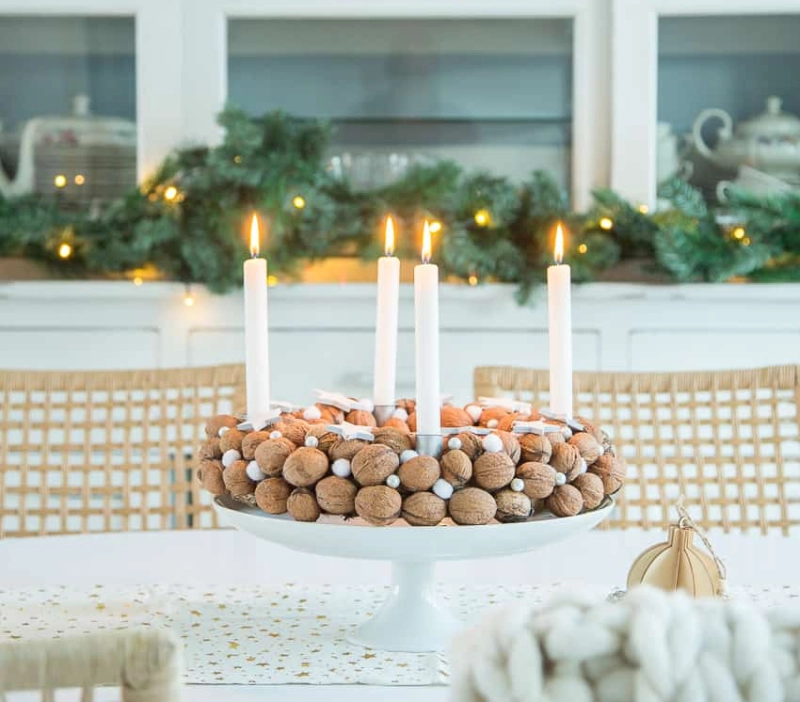 Make a snowy Christmas centerpiece with just Epsom Salt, glitter, and mod podge.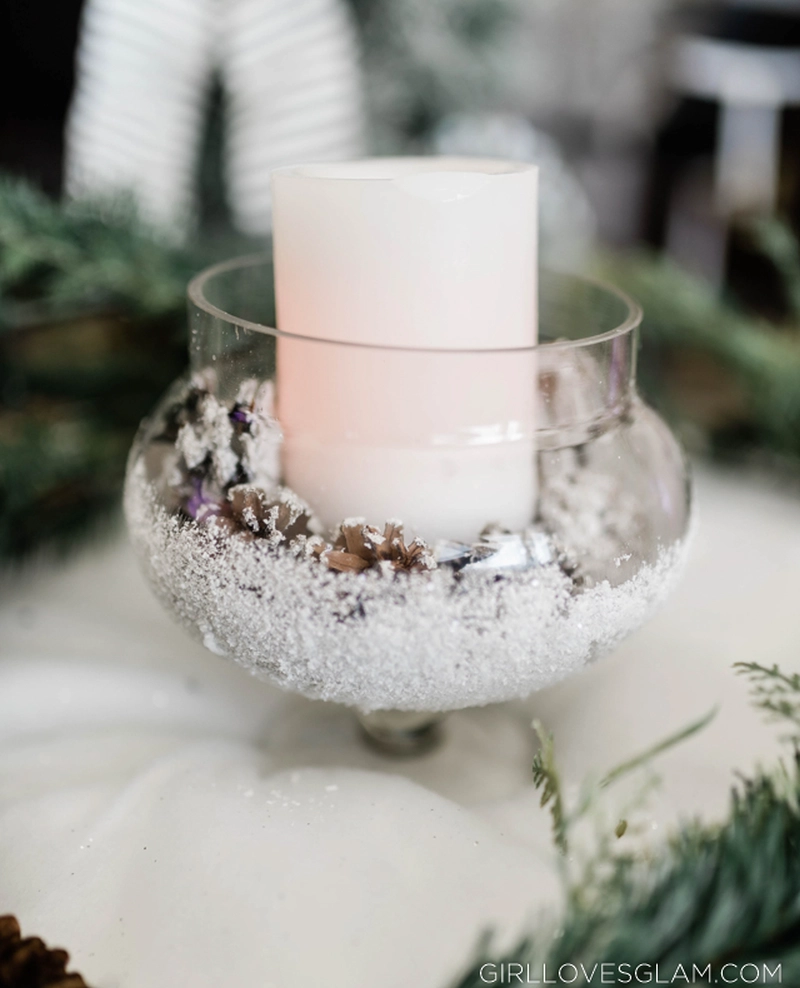 Rustic Christmas centerpiece with twine and pine cones with tips painted in light blue.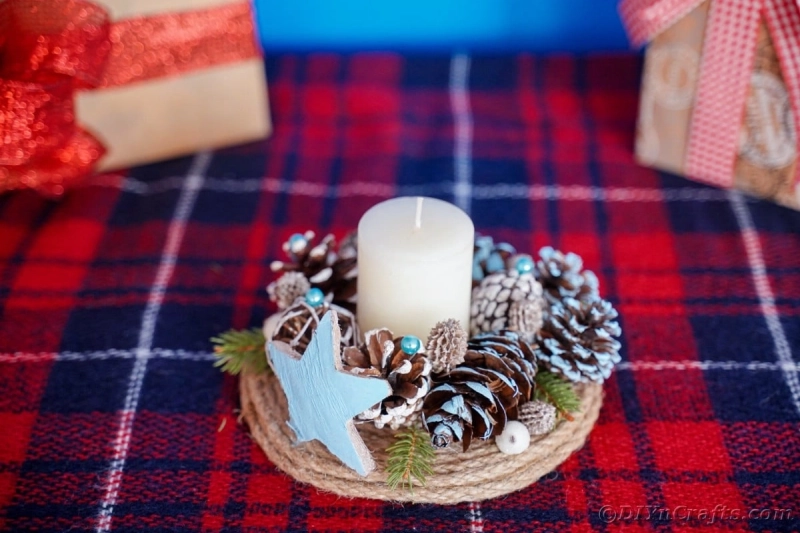 Simply cover a candle with cinnamon sticks and wrap with a burlap tied with a twine to make this Christmas centerpiece.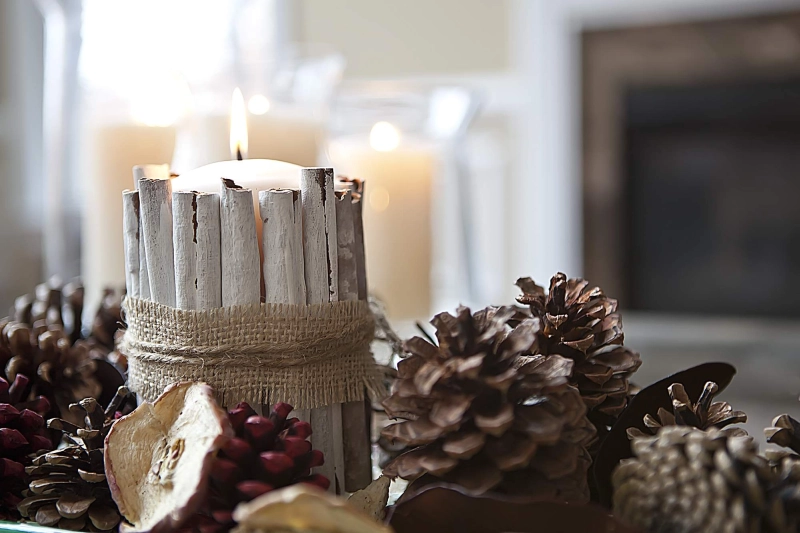 Source your own greenery and pine cones to make this Christmas candle ring centerpiece. Dsiplay on a glass cake stand.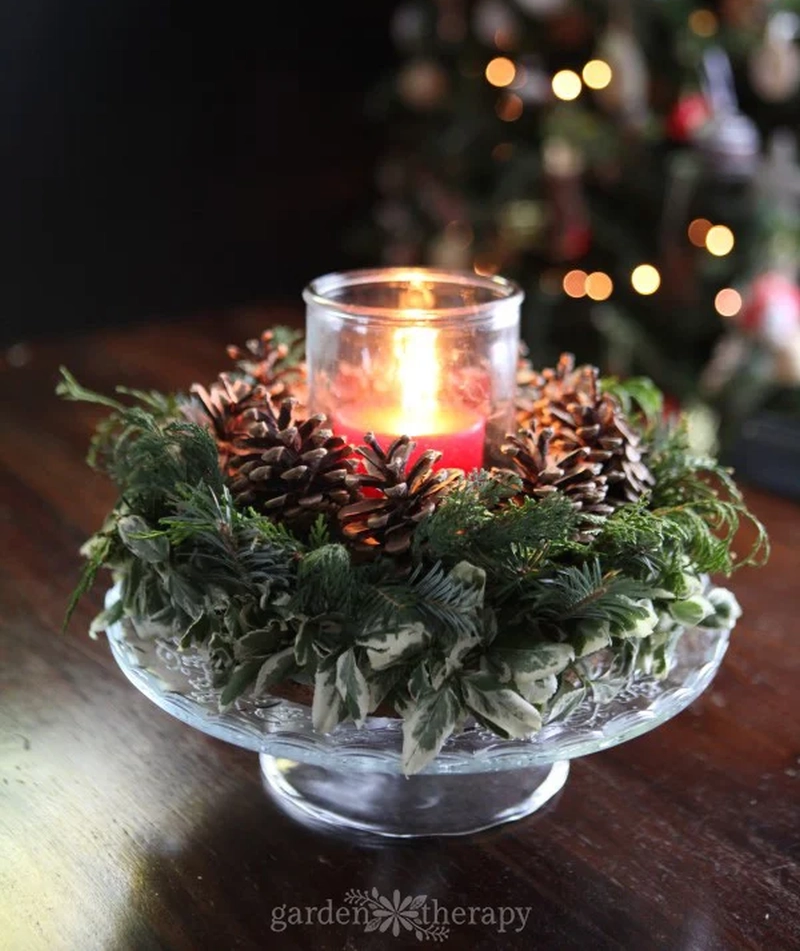 Wrap candles with rosemary leaves and tie with a twine to make this minimalist centerpiece for your dining table.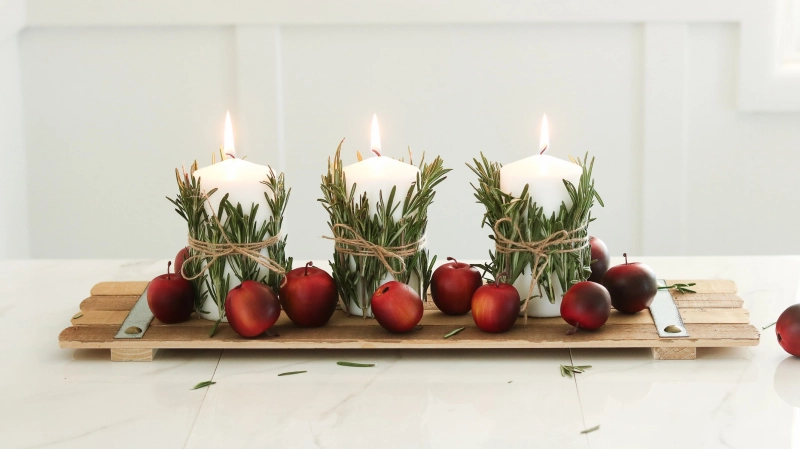 Make a Christmas decoration using artificial fruits, greenery and a glass vase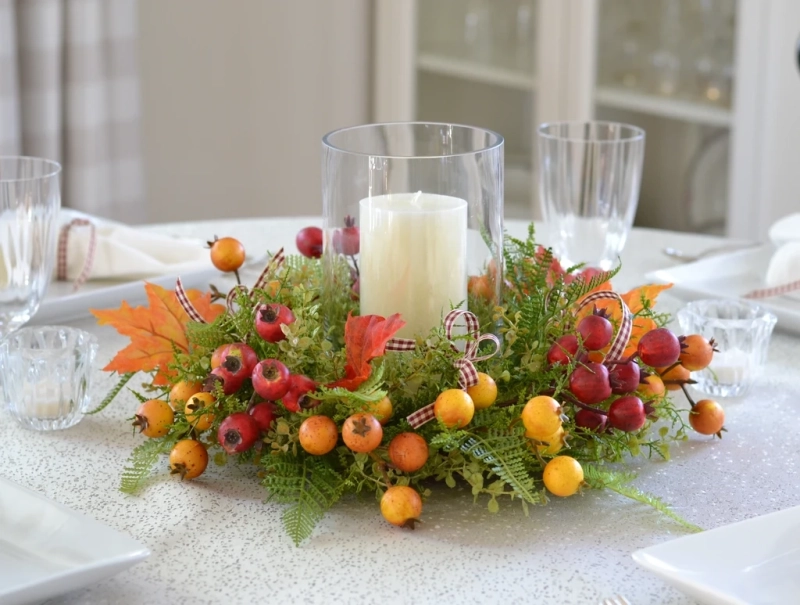 Take some pillar candles and display them in a woven rattan tray along with a small tree.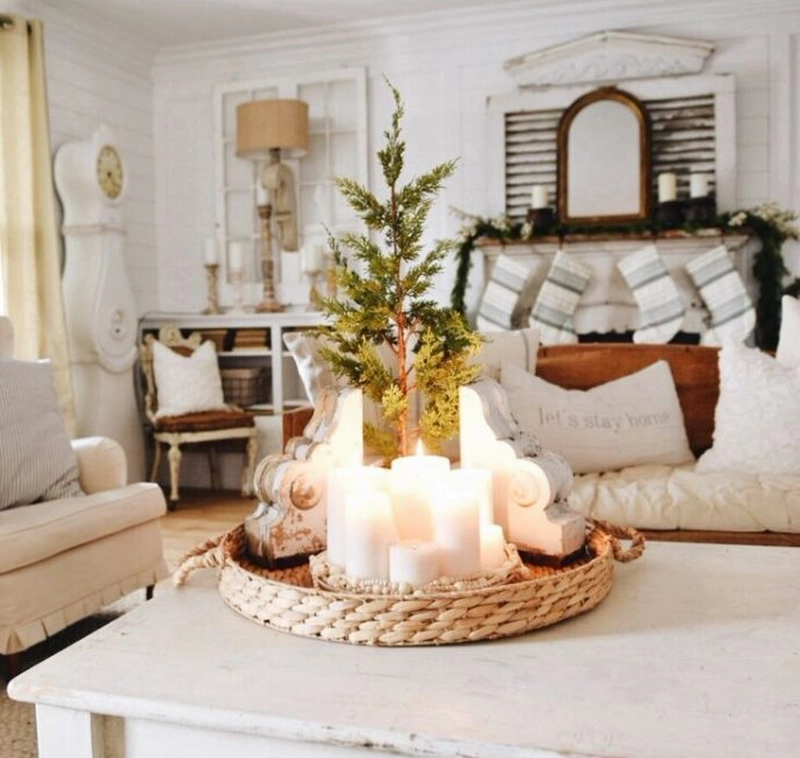 Recyle old unused items in your kitchen to make a Christmas centerpiece. It's up to your creativity.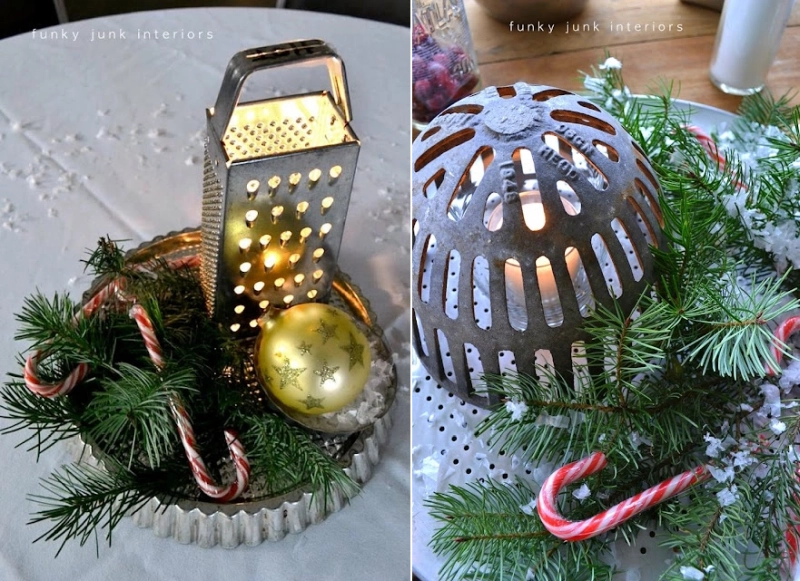 All you need are candles, a bag of cranberries, a ceramic bowl and water to make this Christmas Centerpiece. Candles floating over water make a stunning sight.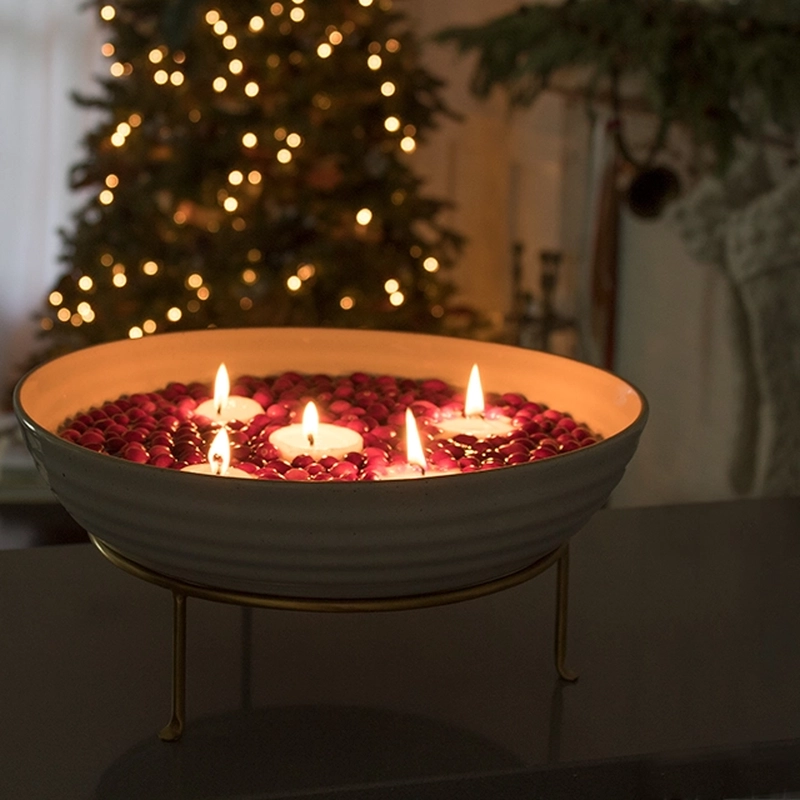 Also Read: DIY Christmas Garland Ideas
Do not want to use real candles? Try making an alternative Christmas candle centerpiece from wrapping paper roll, golden cupcake papers and some paint.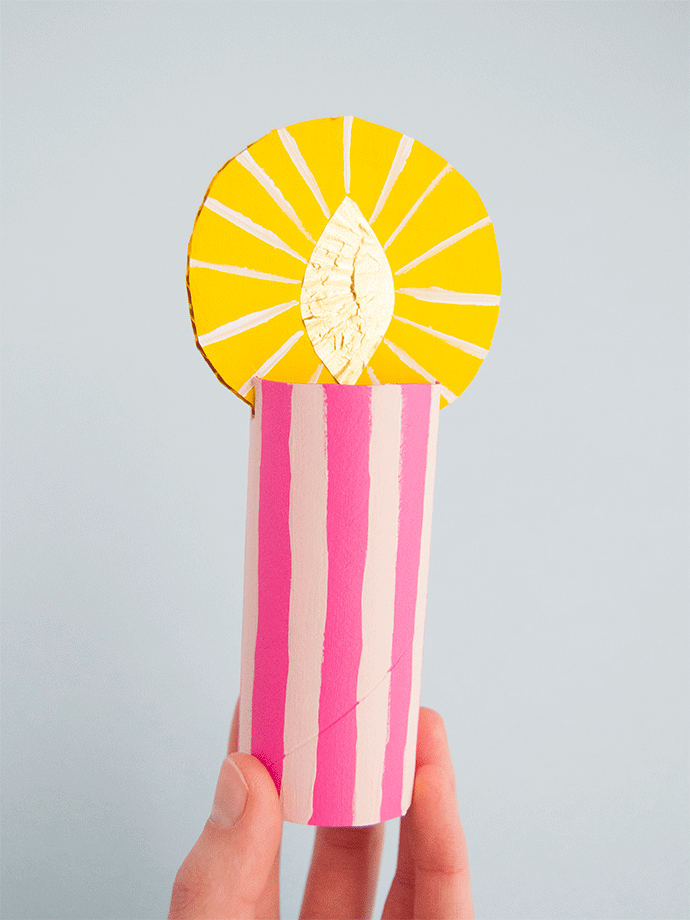 A simple piece of wood can be transformed into a candle centerpiece for Christmas. You will need to make holes to place candles.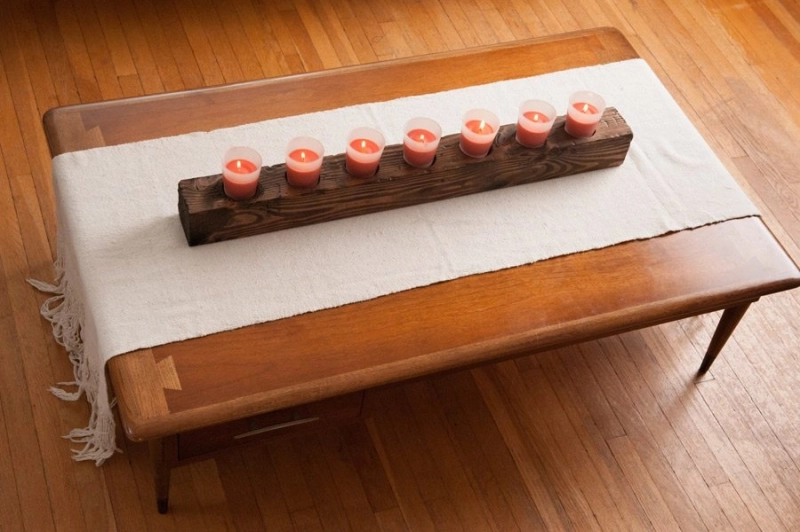 Create a funny scene in a tray with candles, mini bottle brush trees and any other mini figurines you have.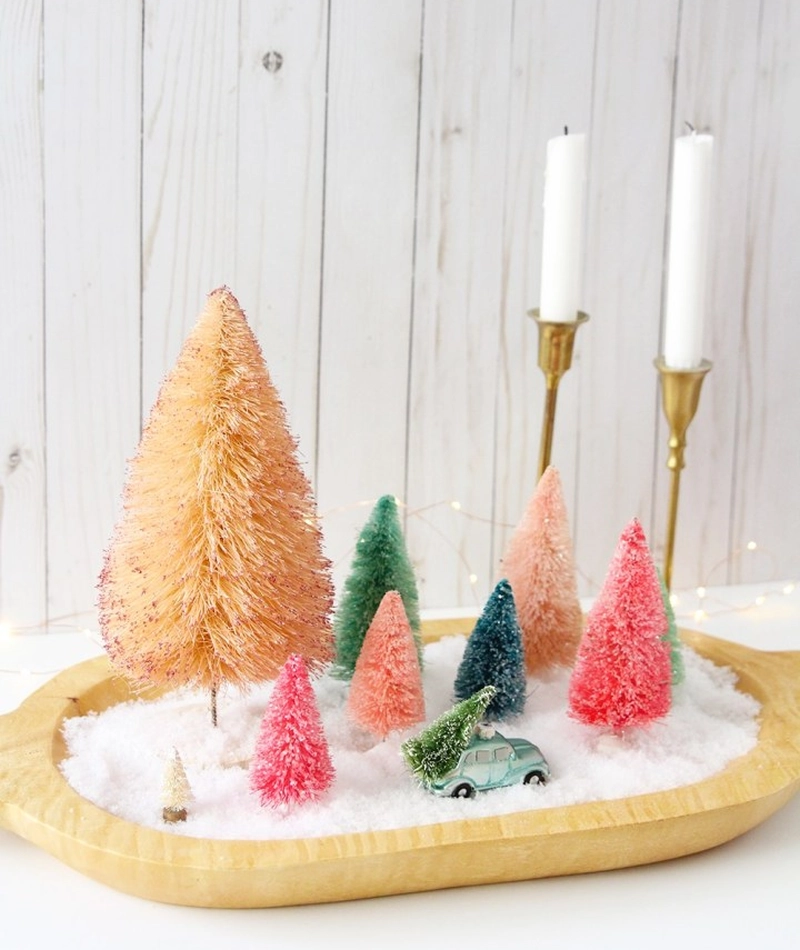 Wrap candles with glitter to make a Christmas centerpiece. Decorate with ribbons and ornaments.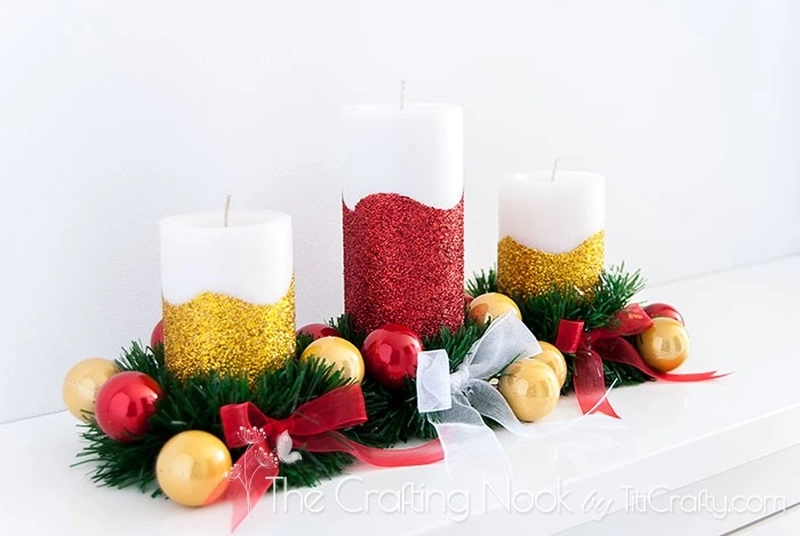 Make this floral centerpiece for Christmas. Use candles that match to the colors of flowers.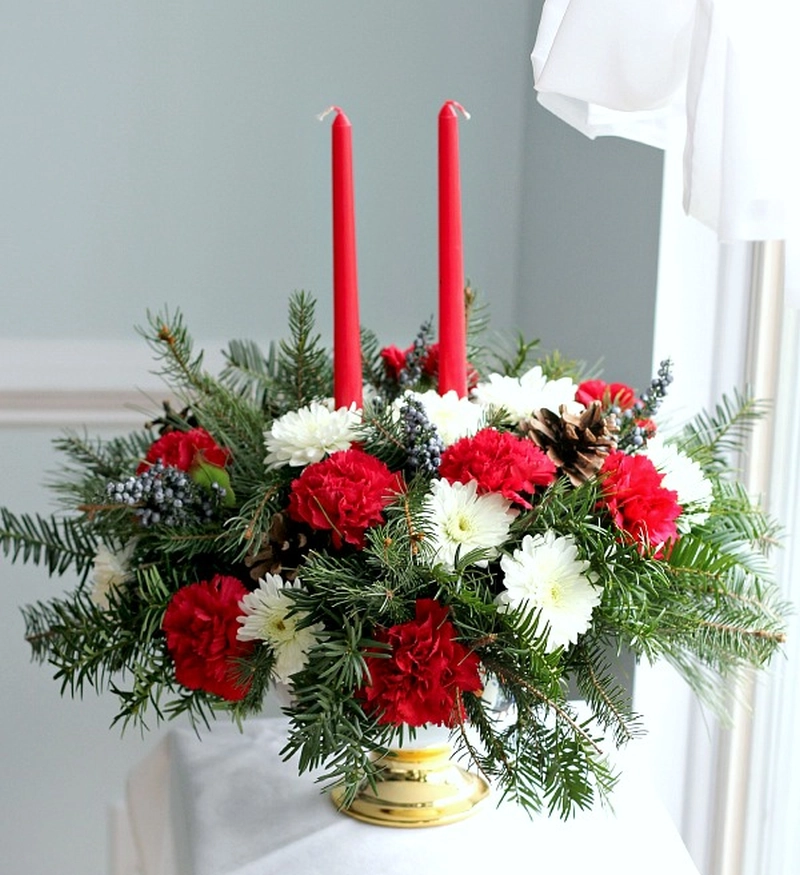 Surround a Candle with corn to make this pleasing, nature-inspired Christmas centerpiece