'Tis time for Christmas and nothing puts us in the holiday spirit than the smell of freshly cut pine, cookies baking in the oven, and scented candles wafting enchanting aromas throughout the home. Scented candles not only add layers of fragrances to create a warm and cozy winter setting but elevate the overall ambiance as well.
A lit candle can be an indication of the commencement of Christmas dinner or the calmness to ease your nerves on a busy day at holiday shopping or decorating. With a wide variety of scented candles for the holiday season, here's a list of fragrant wax accents that are available for purchase and will put you right in the mood for Christmas.
Yankee Candle Balsam & Cedar
This two-wick Yankee Candle with aromatic balsam, cedarwood and juniper berry notes will evoke a festive forest fragrance. It is made from premium-grade wax that delivers about 110 hours of burn time.
Buy: $15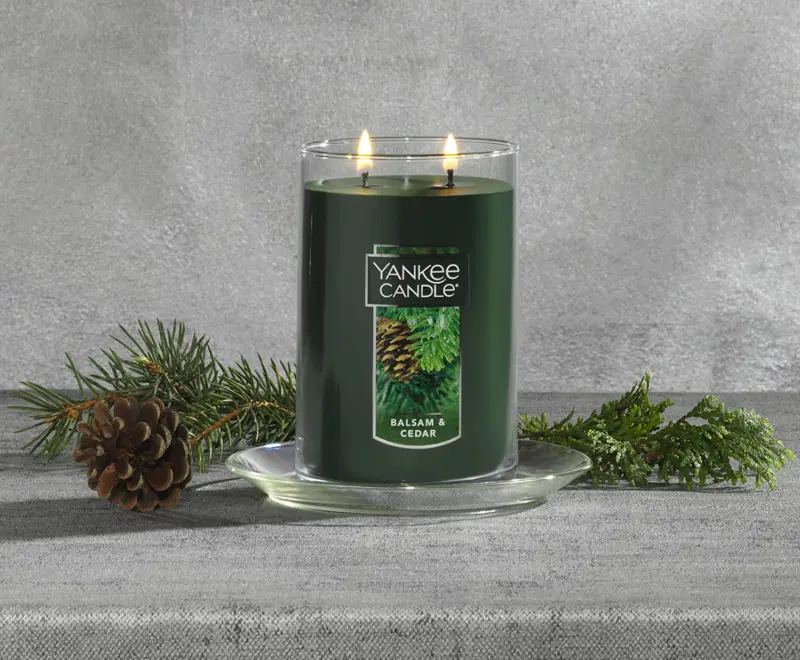 NEST
Classic Candle

This decorative scented candle comes in a luxury size with a blend of pomegranate, mandarin orange, pine, cloves, and cinnamon with subtle notes of vanilla and amber. Made from premium wax, it has a burning time of 50-60 hours.

Buy: $46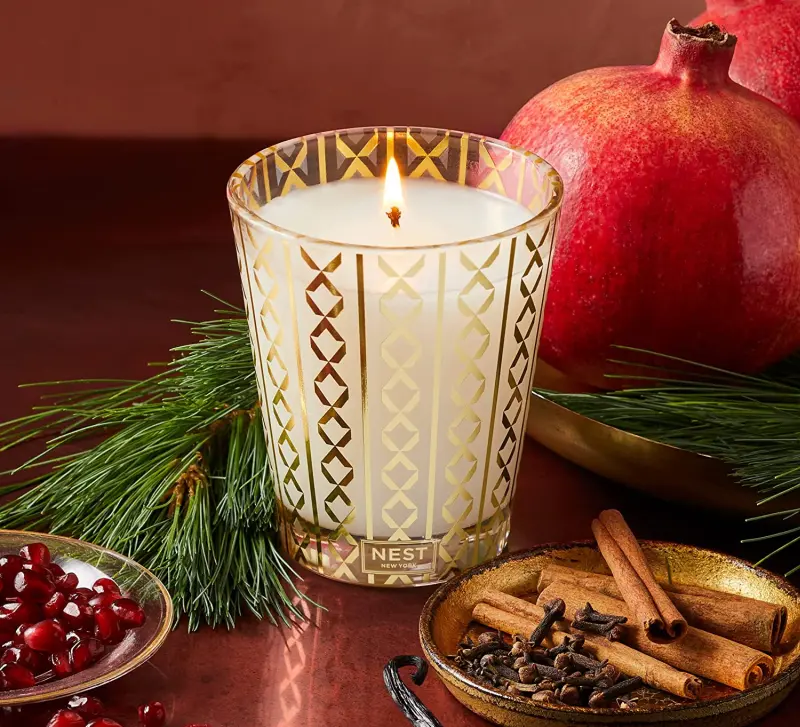 Bath & Body Works' 3-Wick Candle
Made from fragrant oils and soy-based wax, this 3-wick candle gives about 25-45 hours of burning time. It has sweet smells of red apple, cinnamon, cedarwood and essential oils.
Buy: $24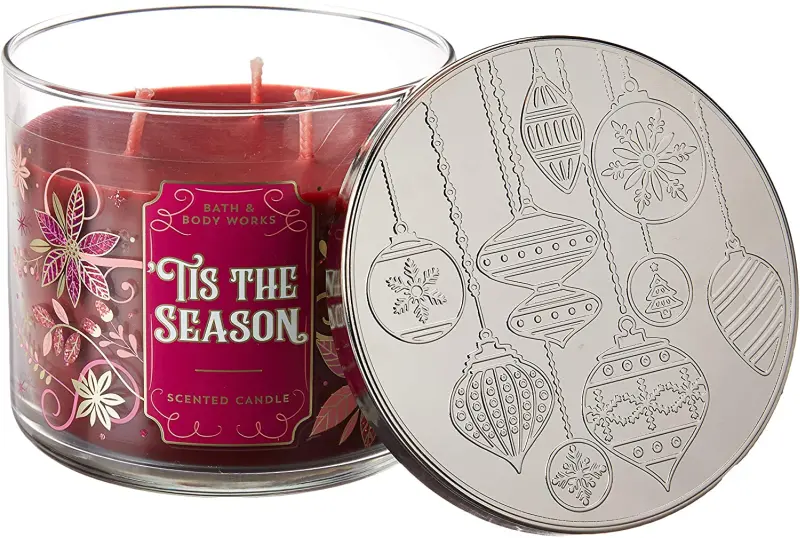 Sweet Water Décor Christmas Candle
With amazing scents of apple cider, cinnamon, Christmas tree, sugar cookies and orange, this candle from Sweet Water Décor has a burning time of about 40 hours.
Buy: $20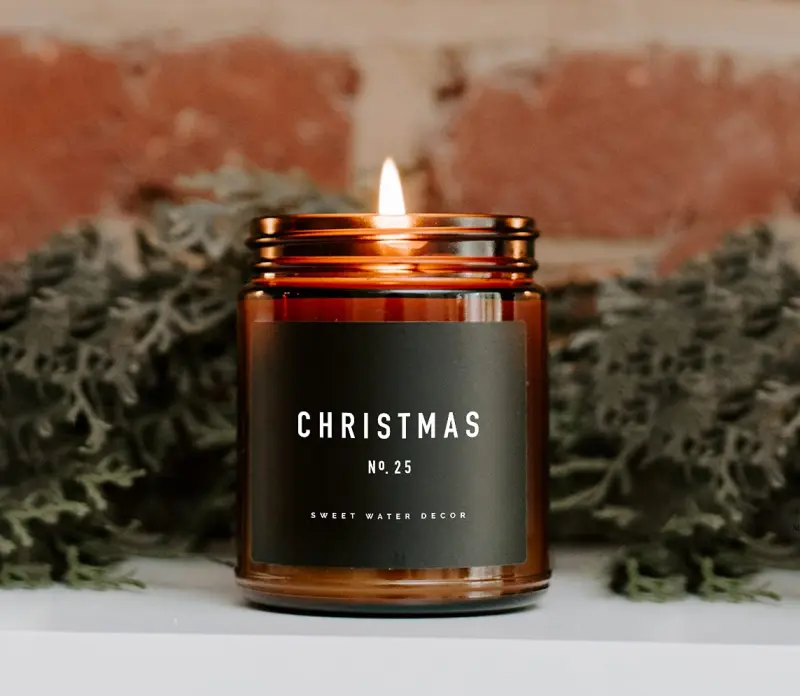 Pine Birchwood Scented Candle
Delicately crafted from natural soy wax, this beautiful candle brings in the aromas of birchwood, pine balsam, fruity bergamot and mandarin, jasmine and rose to your holiday décor. Besides, its geometric ceramic jar becomes a statement piece.
Buy: $20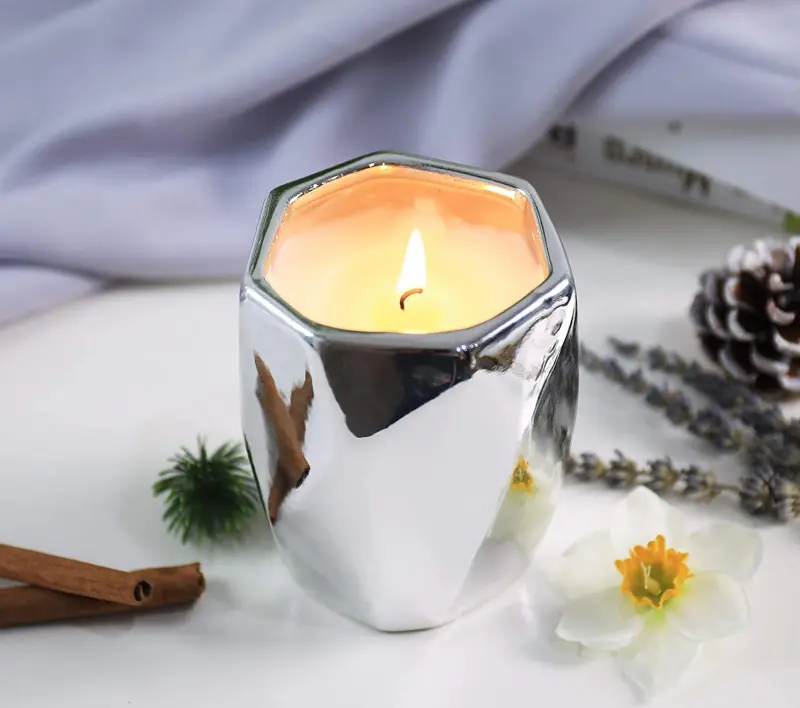 Winterberry Scented Candle
This Santa's Naturals candle is infused with aromas of allspice, cinnamon, blood orange, nutmeg, juniper berry and clove. Made from soy wax, beeswax, plant-based essential oils and cotton-core wicks, this candle will give you 30 hours of fragrant burning.
Buy: $27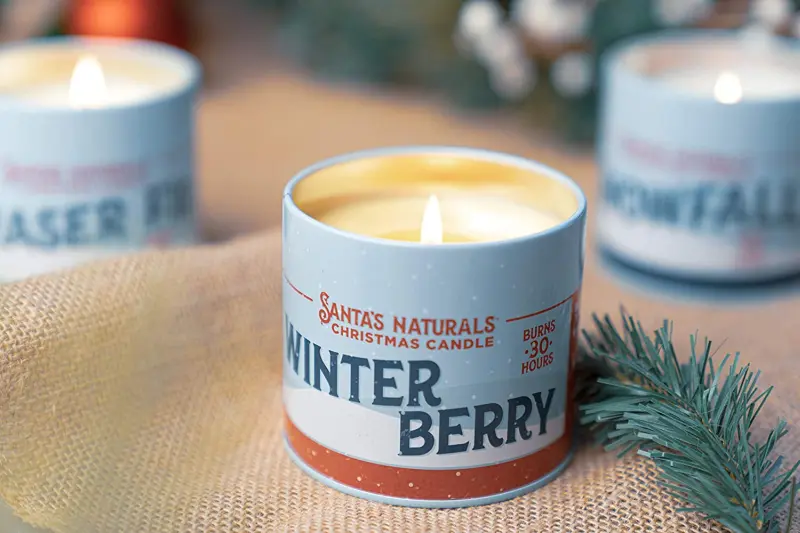 Also Read: Best Christmas Wall Decals for Quick and Easy Home Decoration
Lulu Candles Pineapple Evergreen
This candle is made from soy wax with fruity scents to fill your home with holiday joy. It has a long burning time and makes a perfect gift for your loved ones.
Buy: $15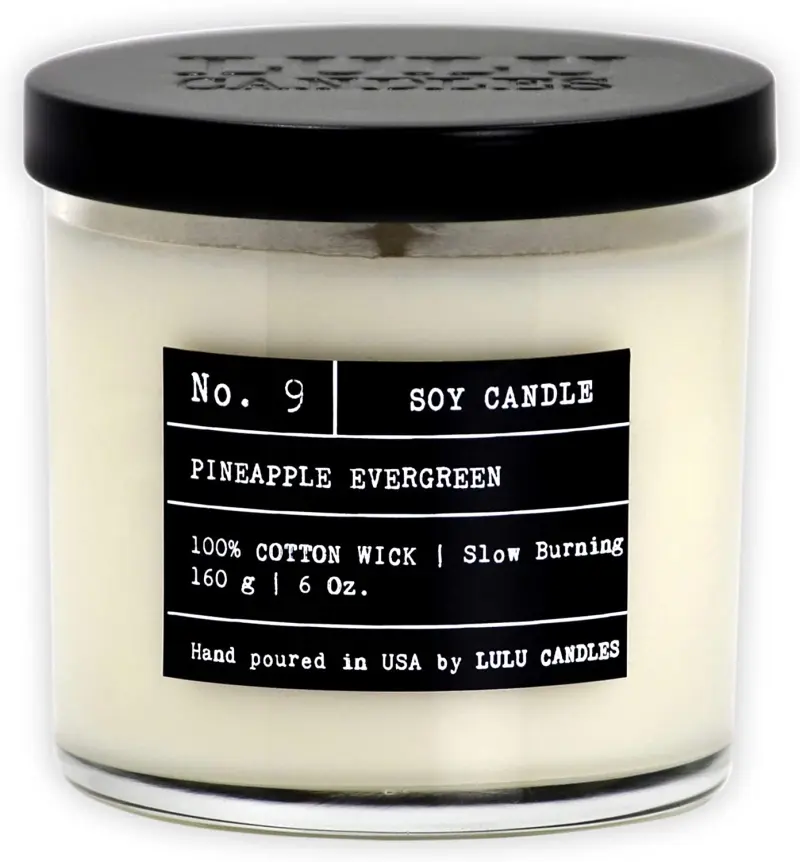 Byredo Bohemia Candle
Containing fine fragrances from natural ingredients, this Byredo Bohemia candle comes in a sleek black container to infuse your home with sweet natural scents.
Buy: $61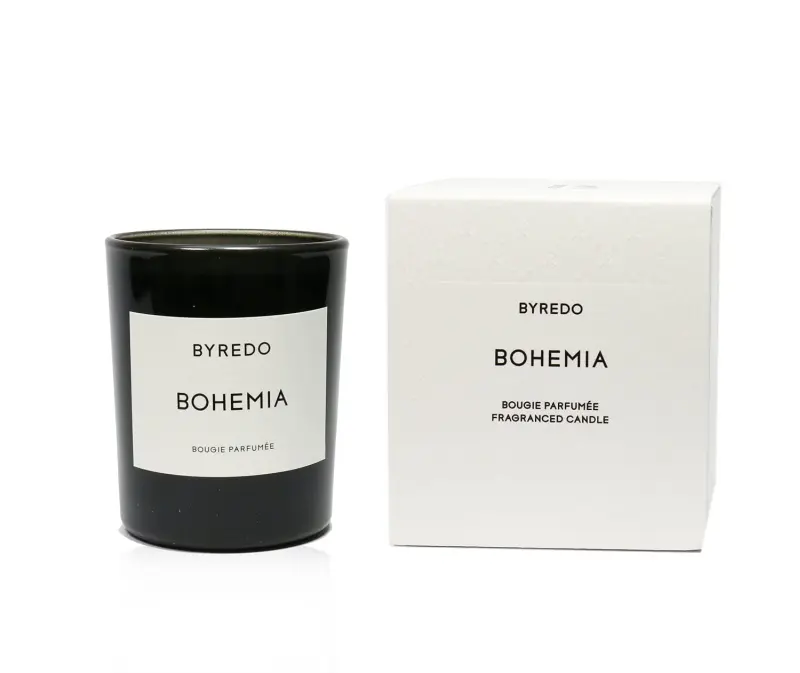 Illume Balsam & Cedar Candle
The large candle, which comes enveloped in a tin container covered in delicate winter illustrations, sets a perfect mood. Its balsam and oak blend with cedarwood, cinnamon, and eucalyptus are quintessential for holiday scents.
Buy: $23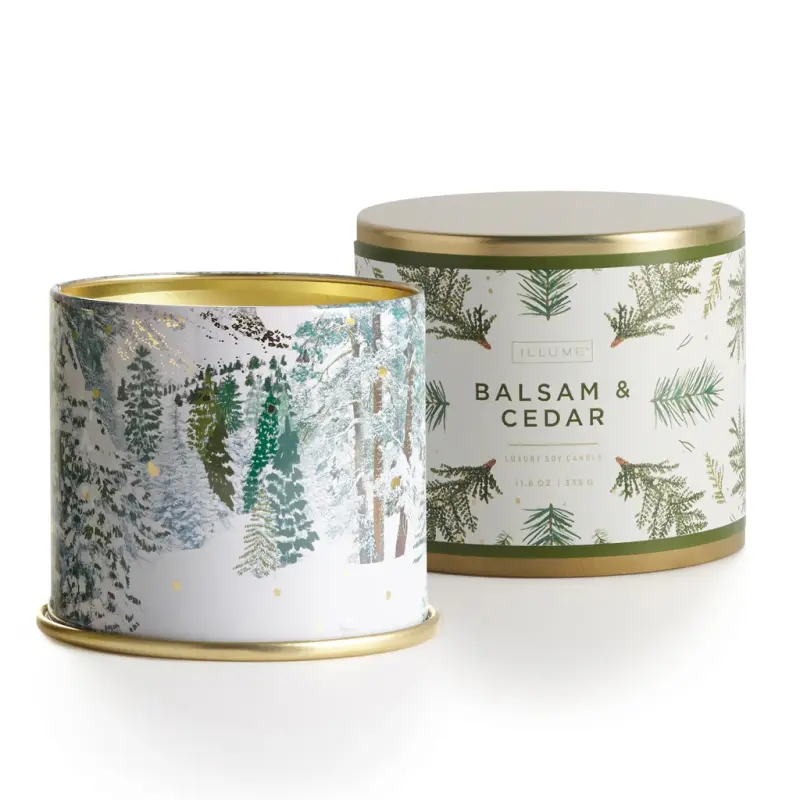 Diptyque Baies Candle
The enticing perfume of Diptyque Baise candle contains the aromas of blackcurrant leaves and Bulgarian rose, which will remind you of a beautiful summer day.
Buy: $70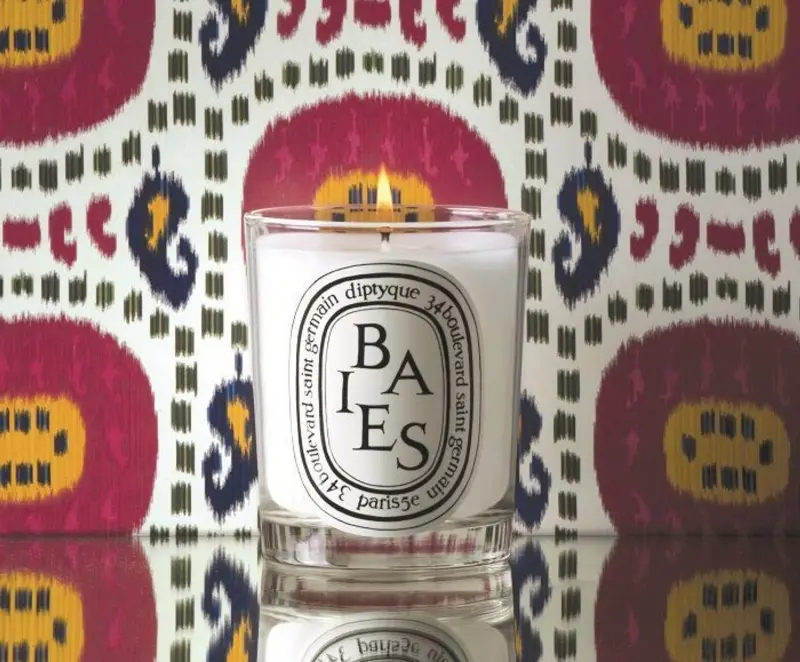 Merry and Bright Candle
A perfect gift, these beautiful candles will spark a holiday delight in any home. Each candle burns for over 90 hours and is made from soy wax and pure cotton wick.
Buy: $17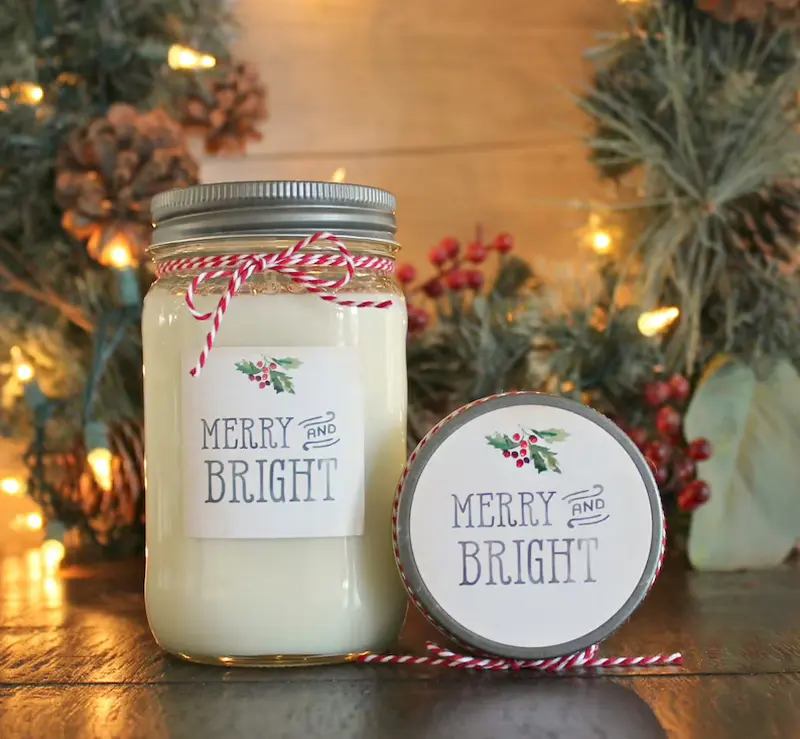 Scented Christmas Candle
With warm notes of sandalwood, cinnamon, white citrus, ginger, birch and tobacco, this scented candle is a perfect pick for setting a rustic holiday ambiance.
Buy: $17