No matter what Christmas decorations are in trend, nothing compares to the simplicity and elegance of wall decals. If you are fed up with a toilsome way of decorating with pine garlands, ribbons, wreaths, and light strings, Christmas wall decals are possibly the best alternative for you. No tools are required at all – you simply paste them on the desired wall and ta-da!
From snowflakes and reindeers to Santa and wall Christmas trees, you can find a variety of Christmas wall decals in the market. Don't want to indulge in an intense search, no worries, we have done the dirty work for you.
Below are some of the best Christmas wall decals you can buy for under $50. Lookup through the list and find wall decals for easy-peasy home decoration.
Take home these Christmas vinyl wall decals and decorate using your own creativity. There are different kinds of designs including Santa Claus, Reindeer, reindeer, snowman, candy, Stars, etc. – at an affordable price.
Price: $10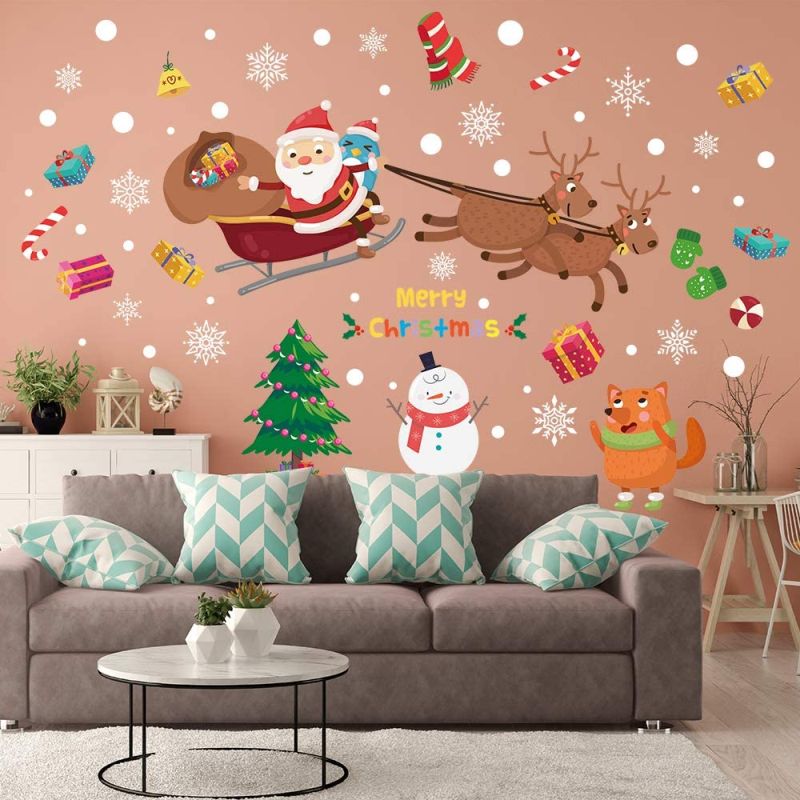 Made from self-adhesive vinyl, this wall decal featuring Santa's sleigh with running reindeers is a perfect way to bring Christmas essence to any space. Different sizes and colors are available. It works well on wooden surfaces too.
Price: Starts at $8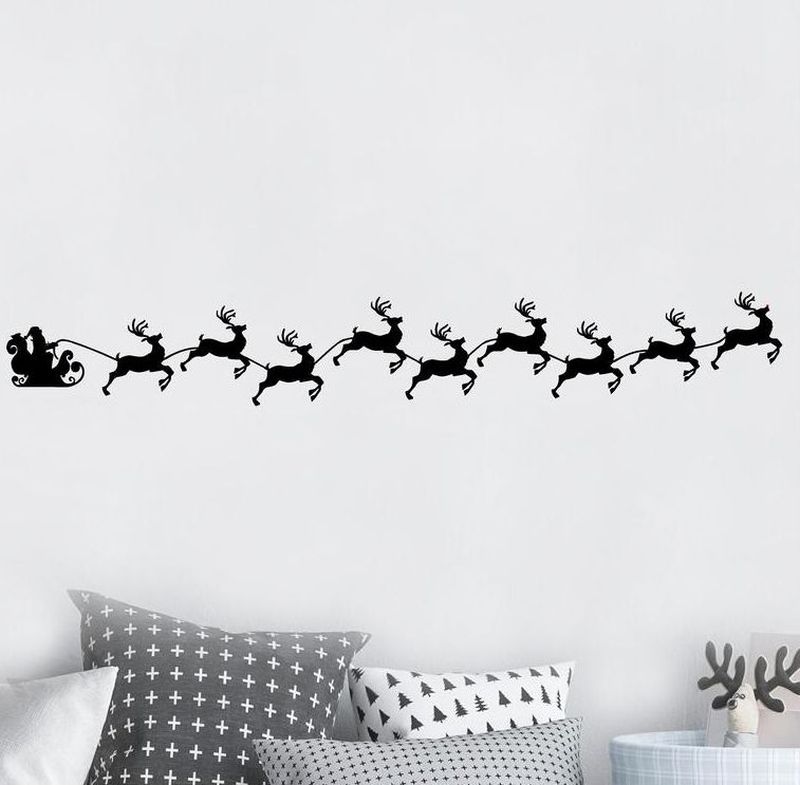 Spruce up your home using this wall decal with metallic ink. It can remain on your wall until the holidays are over. The wall decal is removable, repositionable, and reusable.
Price: $22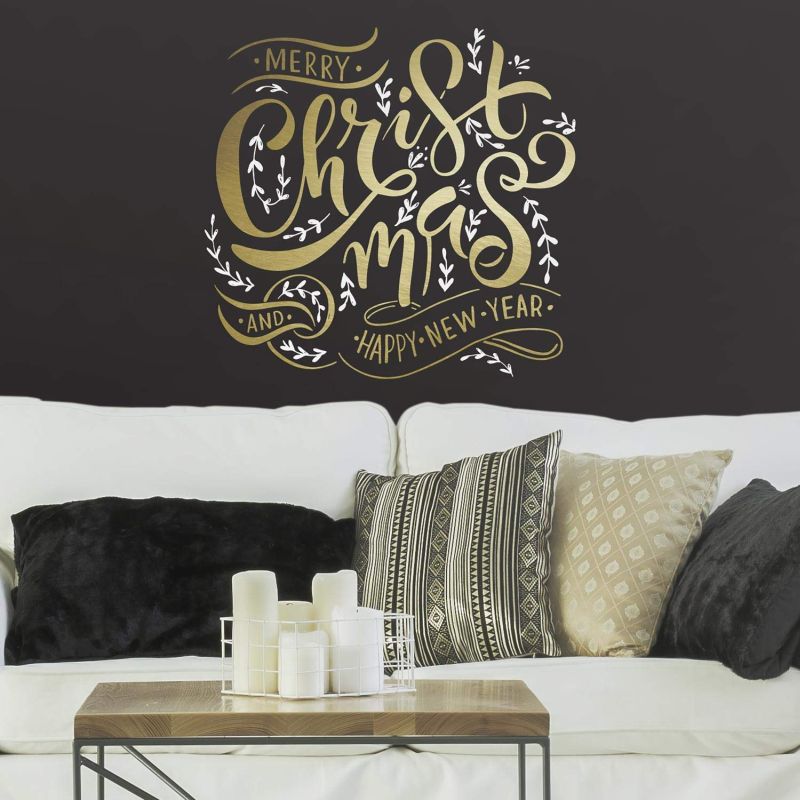 Get into the holiday spirit with this 'Ho Ho Ho' Christmas wall decal. It is available in different colors. A simple yet effective way to add a pop of color to Christmas decor!
Price: $8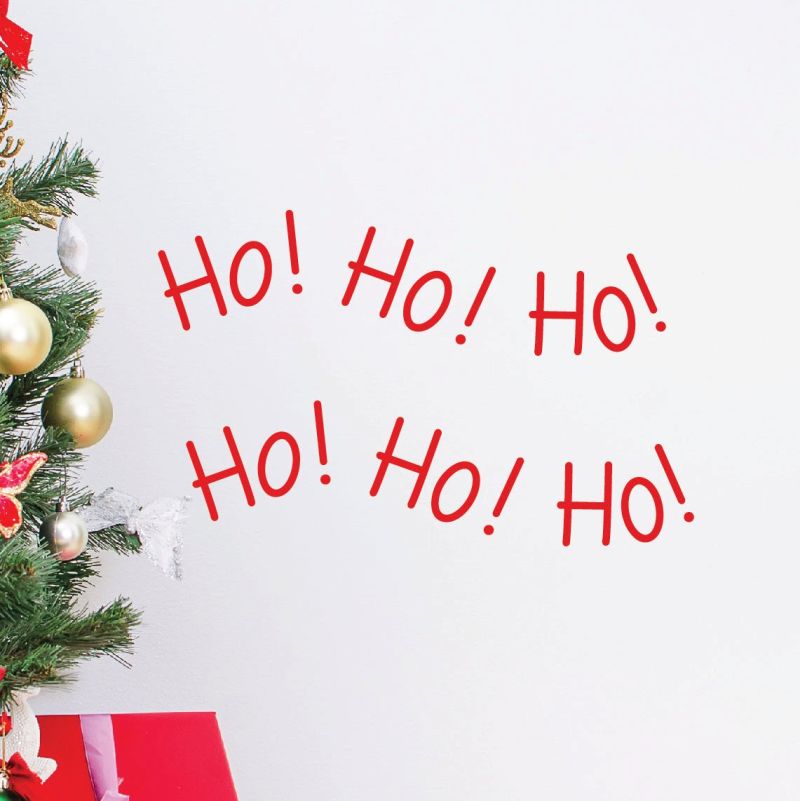 If you want to include dwarf style in your Christmas home decor, these wall decals are just perfect. Stick them where you want, simple!
Price: $14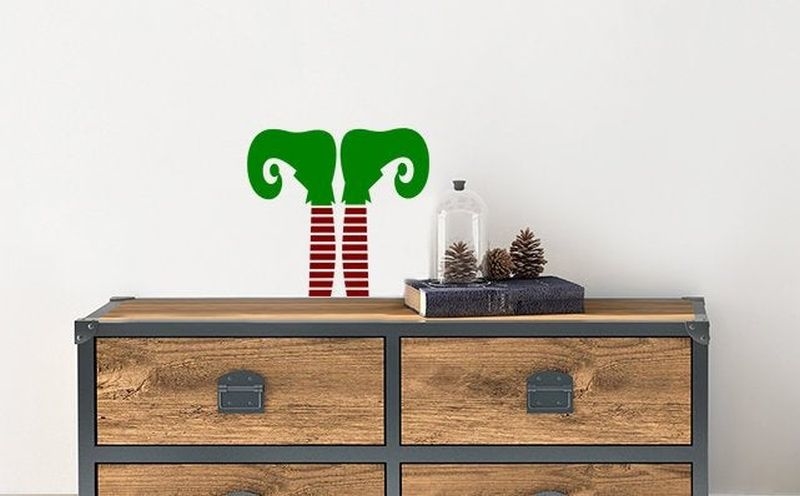 These glow-in-the-dark Christmas wall decals can be a surprising element in home decor. It is a set of 50 snowflake stickers.
Price: $7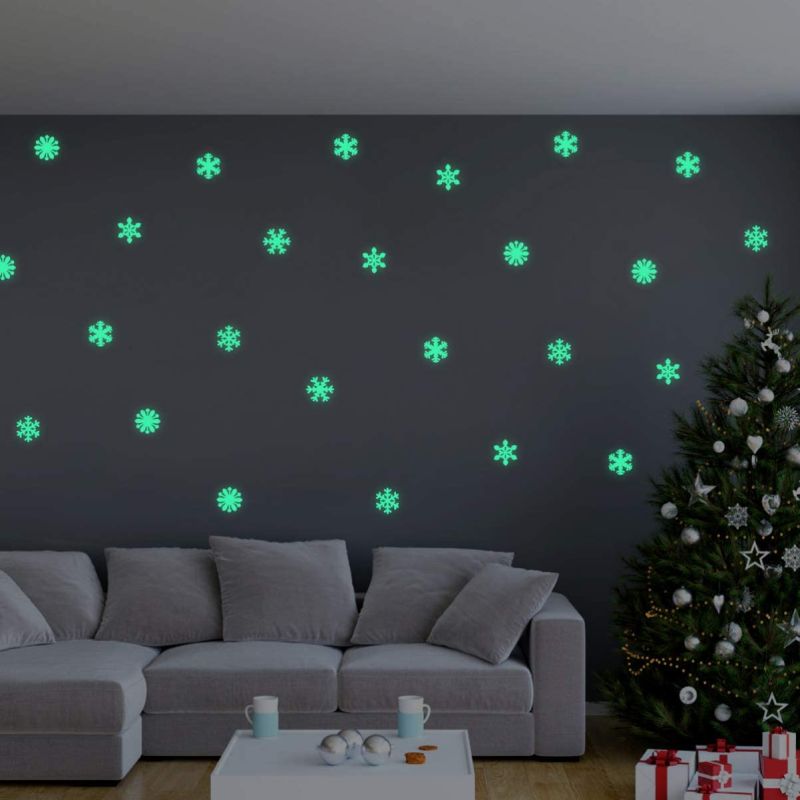 Impress your friends, family, and guests with these snowflake stickers. You are provided with 18 sheets of snowflake stickers in three colors of blue, white and silver. You can apply them according to your imagination.
Price: $9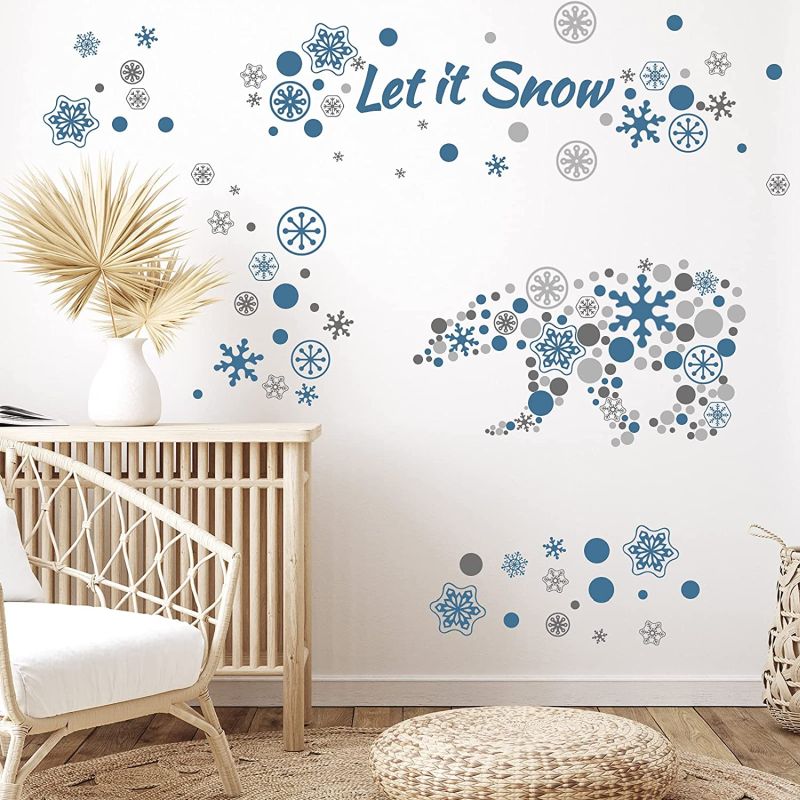 Decorate with these adhesive fabric Christmas tree wall decals. They are removable and reusable.
Price: $32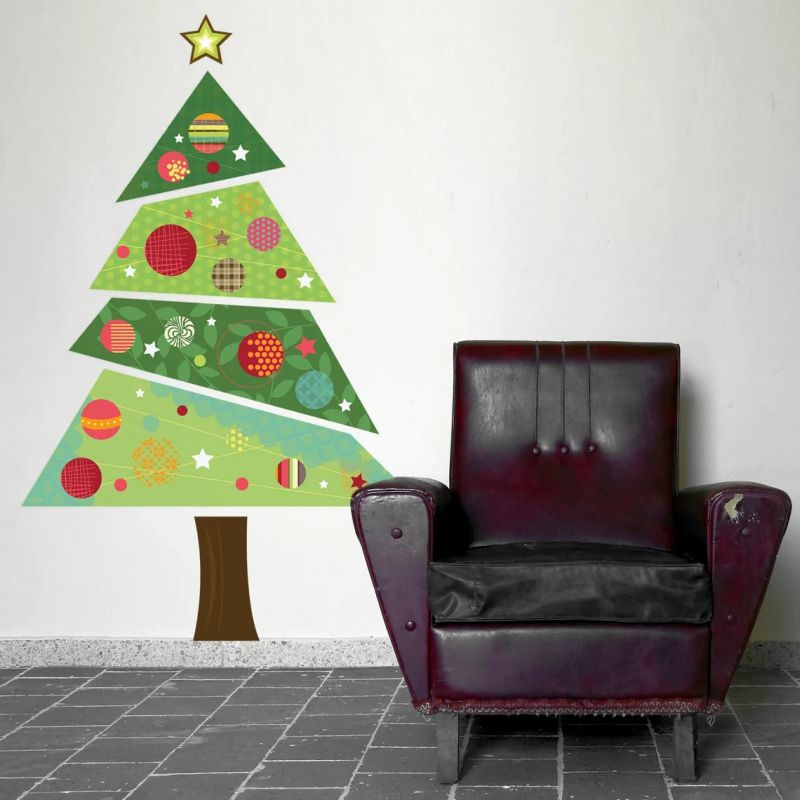 This Christmas tree wall decal will look great in the living room. There are different sizes and colors to choose from. This peel and stick decal is removable.
Price: $15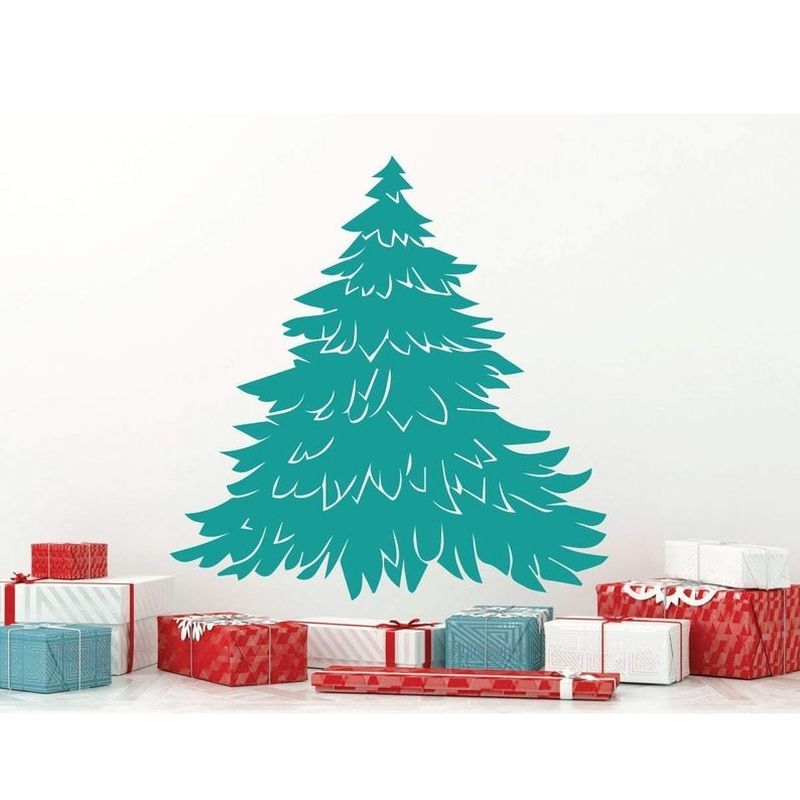 Create an enchanting confetti display on your wall for Christmas with these large snowflake wall decals available in a variety of colors. Metallic colors are also available.
Price: $25
Create an instant Christmas feel with this colorful stocking wall decal. Paste it above the fireplace mantel or on the living room wall. It can be personalized with a name.
Price: $5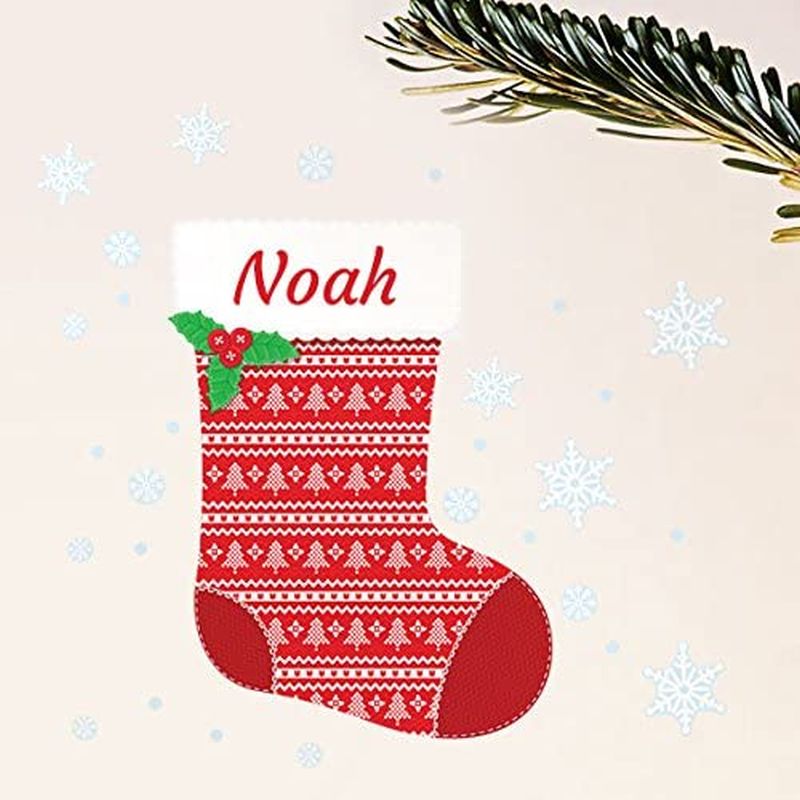 Also Read: Best Tabletop Christmas Trees to Buy Under $50
This Christmas wreath wall decal will be a cool addition to the entryway. It will bring home "JOY."
Price: $18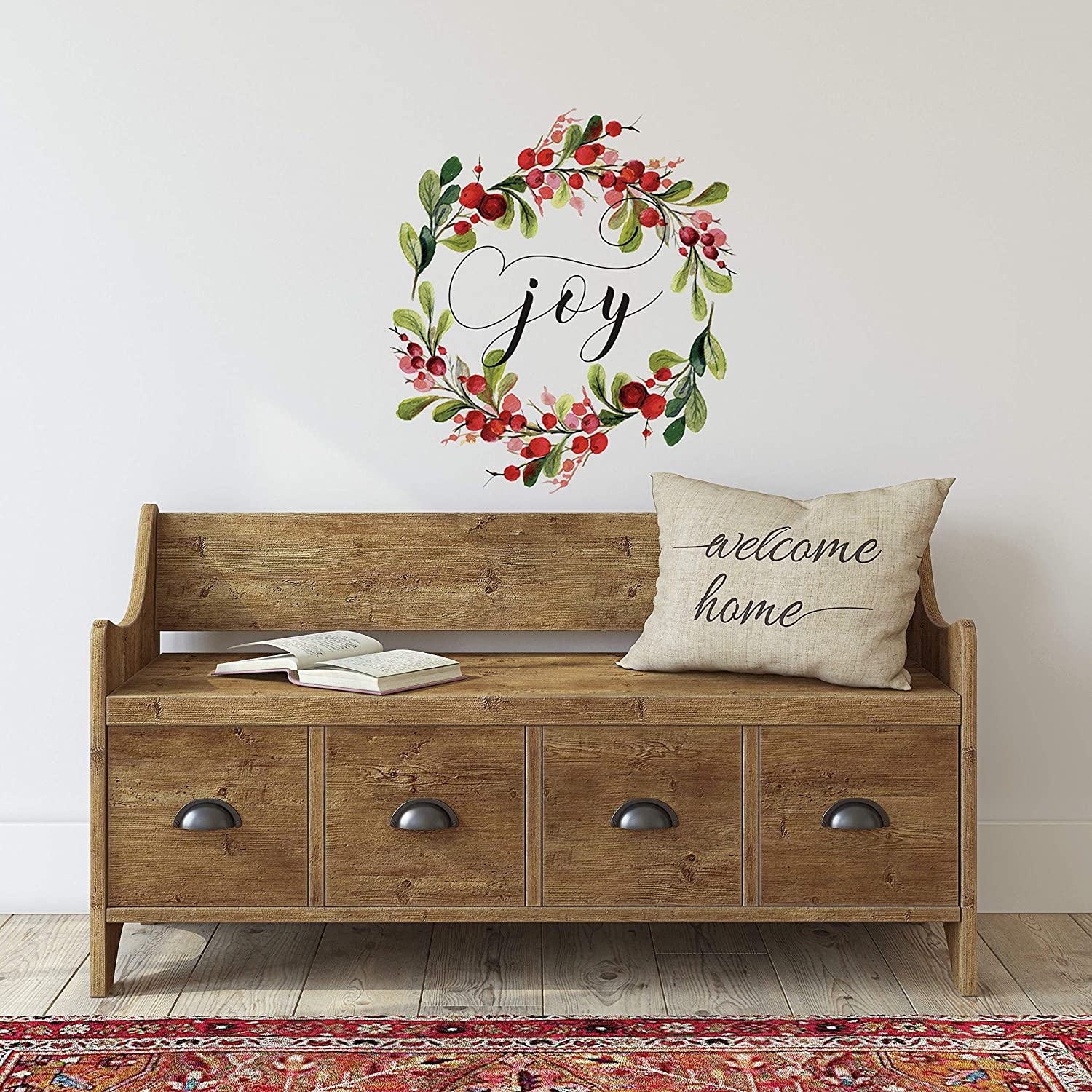 Let it snow inside your house with these large snowflake wall decals. Available in two different colors, you can choose them as per your interior style and taste. Every pack comprises 13 snowflakes. These decals can also be used on slightly textured walls.
Price: $28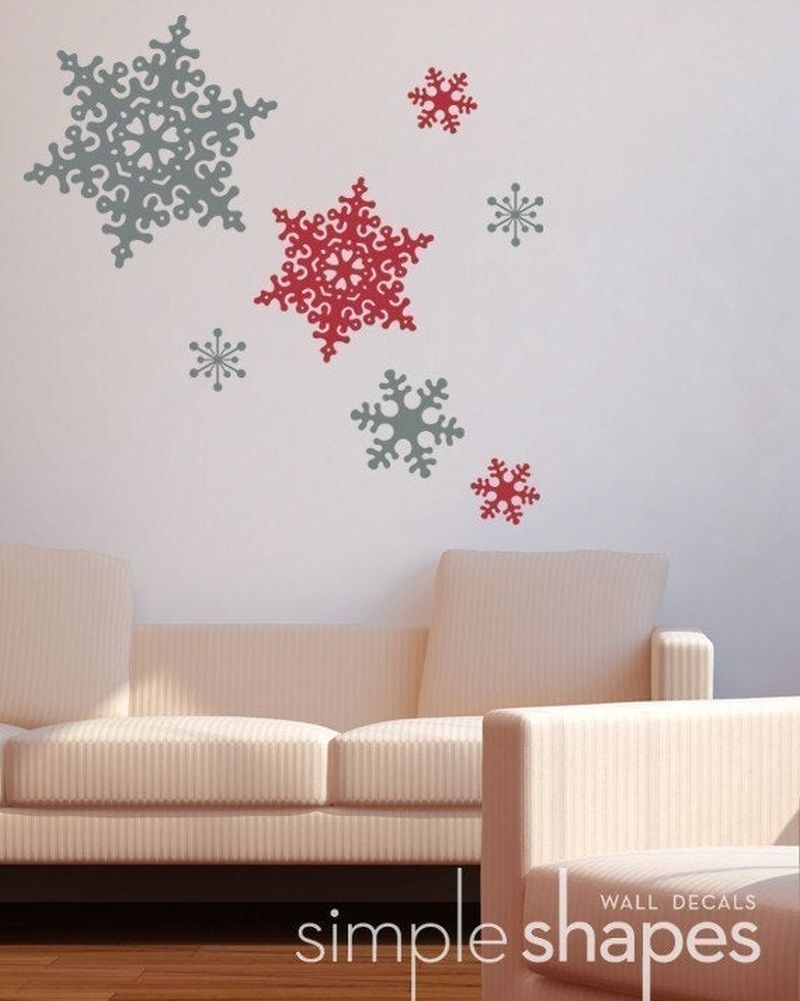 This Merry Christmas wall decal with Santa, sleigh, reindeer, and stars is available in different sizes. An easy and elegant way to spruce up any wall for holiday season!
Price: $30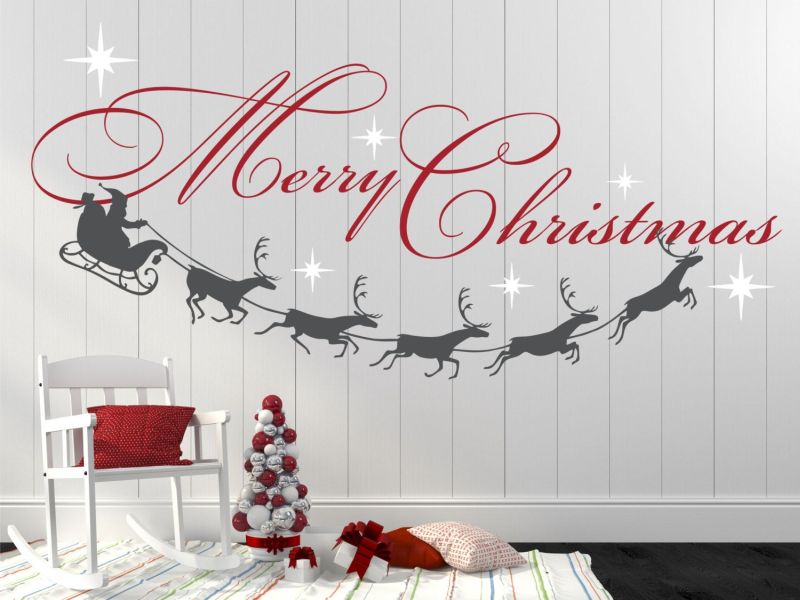 These polka dot Christmas wall decals will make a stylish statement. Paste them in different patterns. Super easy way to add color to your living room wall!
Price: $25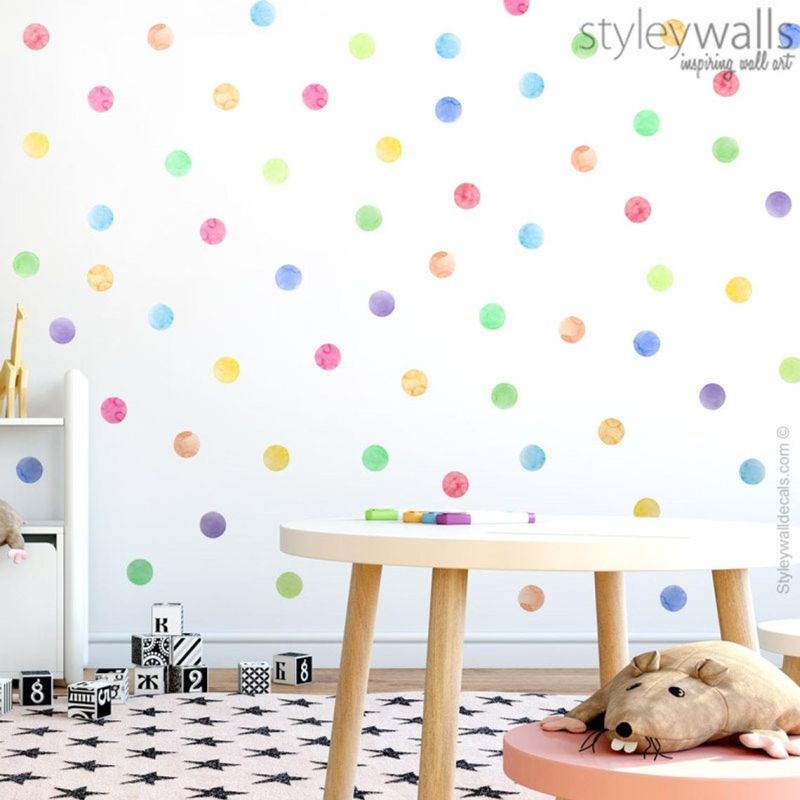 These pastel star wall decals will instantly add festive cheer to any space. Each sheet has about 25 stars of different sizes. You can easily rearrange them on the wall. They'll look great in the kid's room.
Price: $29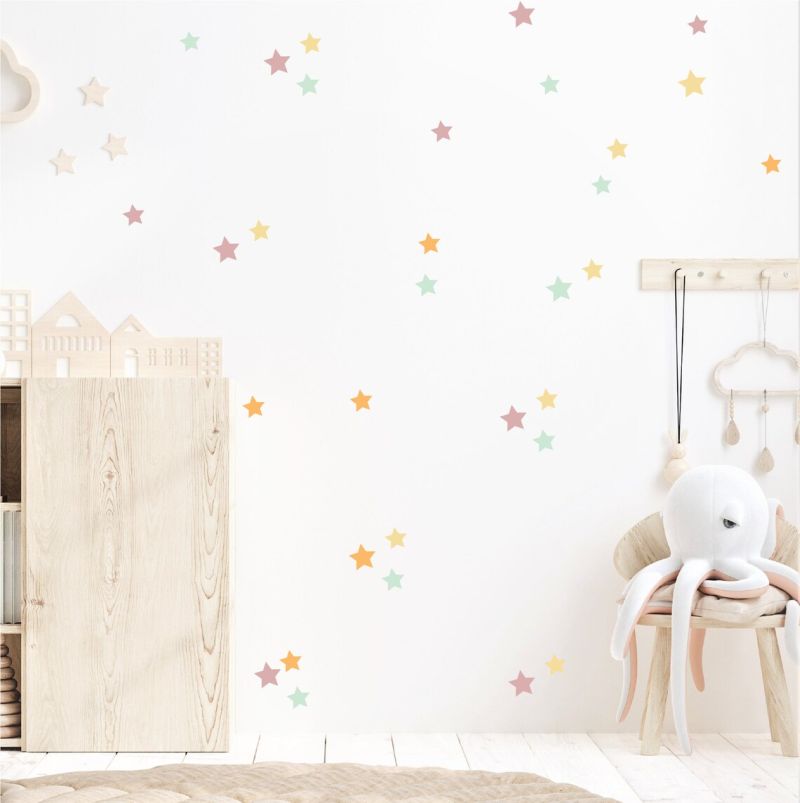 Also Read: Best Christmas Tree Toppers
These penguin wall decals are perfect to decorate a kid's room for Christmas. Each unit includes 10 little penguins along with 66 snowflake and snowball stickers. All of them are repositionable and reusable.
Price: $15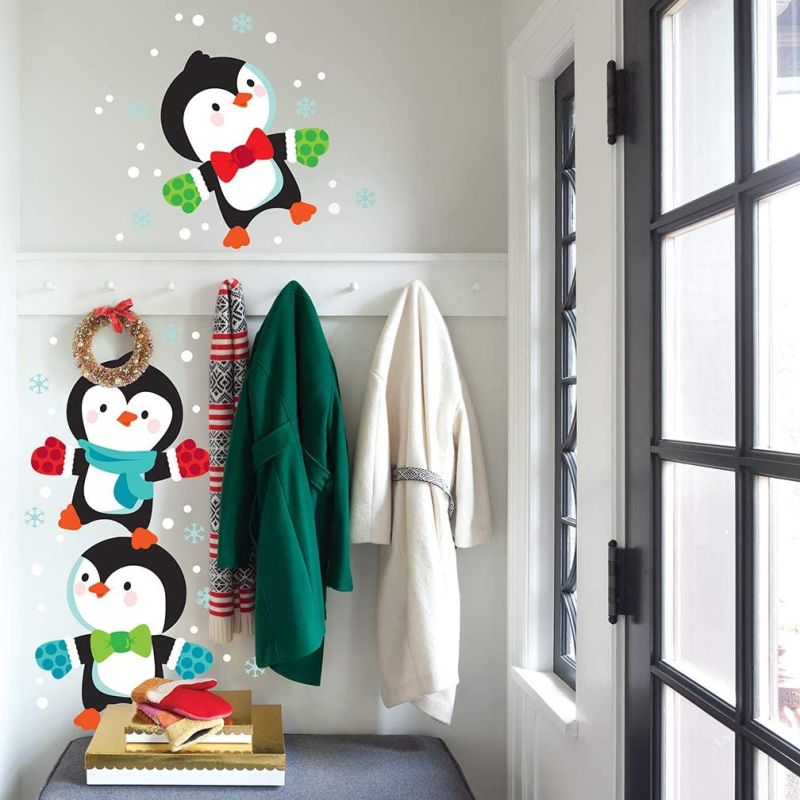 Thinking of displaying a quote on the wall this Christmas? It will look way better if it is in the shape of a Christmas tree on the wall.
Price: $10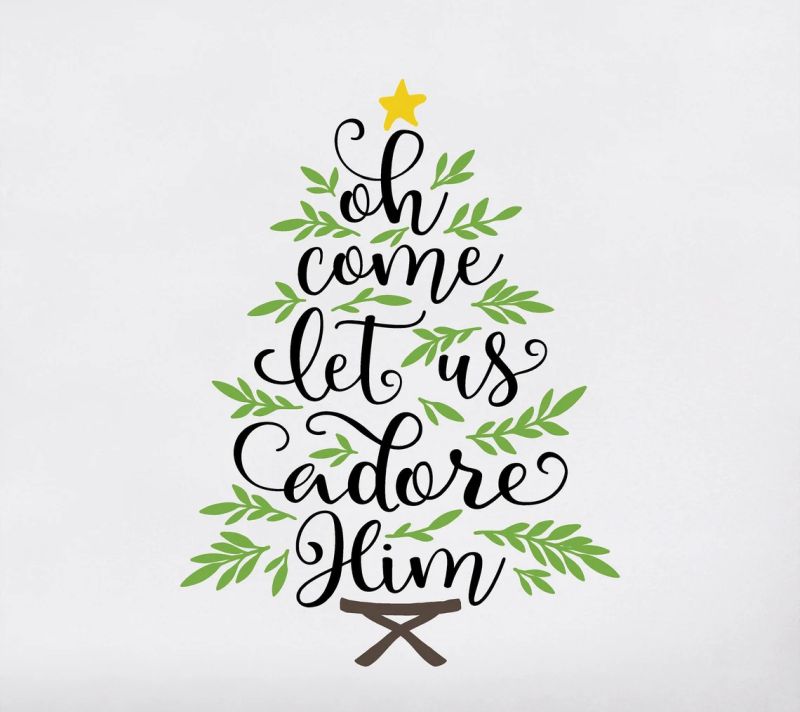 Made from woven polyester fabric, these vintage-style Christmas ornaments are great to decorate the walls of your hallway. It includes starburst and polka dot decals that enhance the overall look. Choose from four colors!
Price: $44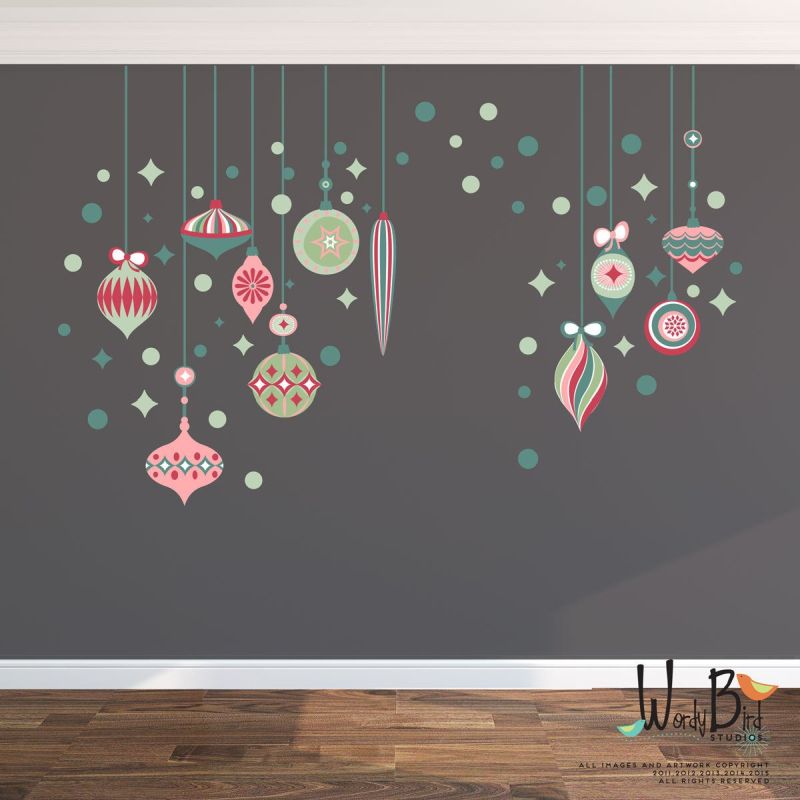 This Christmas tree wall decal kit is a decoration plus a fun activity for family members. Especially, kids will love decorating it with the ornament wall decals, including a cute little yellow star tree topper. All decals are removable and reusable.
Price: $38