One place where you find all the freedom, privacy and peace is your bathroom. So why not have a smart bathroom which has all that you need for a connected living? At CES 2019 there were a variety of products revealed which truly turn your bathroom into a tech-laden space. Here are the best products that we came across at the mega event.
1. Now Control U by Moen Shower with Voice Commands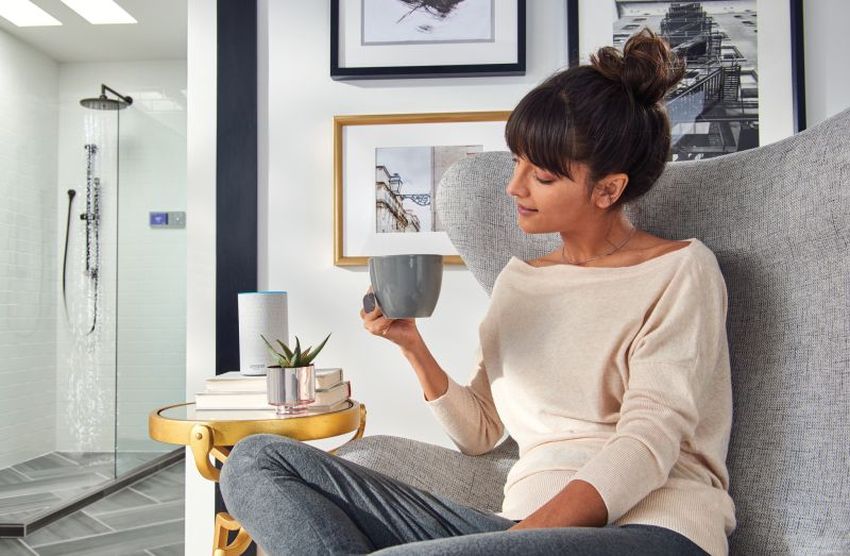 Ohio-based company Moen is expanding capabilities of its U by Moen app-connected shower. The new U by Moen shower is compatible with Amazon Alexa, Apple HomeKit and Google Assistant, providing users another way to interact with their shower. The company will also be introducing the smart shower in new Matte Black finish with updated features at CES 2019.
In addition to the smartphone app and an onboard controller, now users can also control the U by Moen smart shower with voice commands. Users can ask the compatible voice assistants to remotely start, stop or pause the shower. You can even set personalized preset temperature through a companion mobile app and alter it with voice commands.Read More
Check CES 2019 for complete coverage of the biggest tech show of the year at Homecrux.