If you have purchased a Bestar Wall Bed at any point in the last eight to ten years, then it is time for you to take an urgent look at its safety and installation features. Bestar, along with U.S. Consumer Product Safety Commission (CPSC), is recalling many of its best wall bed models after being deemed unsafe.
The announcement could not have come sooner with one of the Bestar wall beds causing the death of a 79-year-old woman all the way back in 2018. This after a wall bed collapsed on the lady and crushed her spine leading to her death subsequently.
This was not the only isolated incident with more than 60 other accidents caused by the beds giving rise to concerns about their general safety in the long run. Most of these wall beds were purchased by homeowners from sites like Amazon, Costco, Cymax, and Wayfair along with other retail outlets over the last decade.
The beds recalled by Bestar include some of the more popular models like Versatile, Cielo, Edge, Orion, and Lumina among many others that have been a favorite among those looking to save precious square footage in their homes.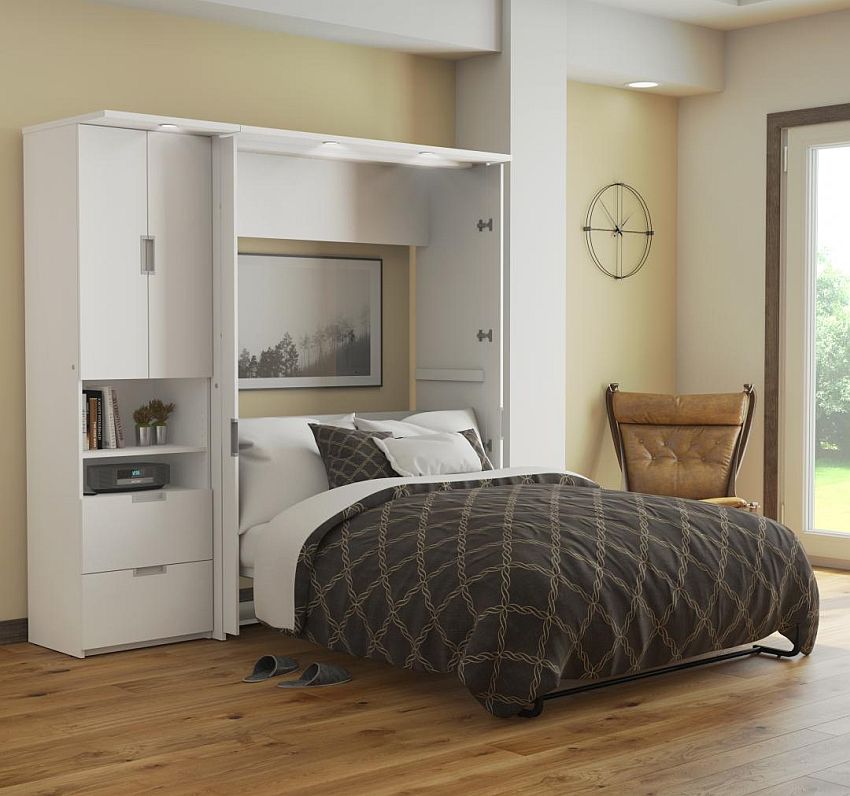 If you are unsure if your bed is still safe to use, Bestar suggests you stop using it immediately, check on the list of recalled models, and possibly consult a local expert to ensure that it does not fall into the 'recalled' category. And in case you own one of the beds that need fixing, then Bestar advises consumers to opt for an expert for the reinstallation with the charges being reimbursed by the company.
Also Read: Best Retractable Ceiling Beds (One Room, Twice the Space)
You can even get a professional from Bestar to examine your existing wall bed for free to ensure that there are no safety issues. Costs for the reinstallation are pegged at anything from $170 to $420, depending on the model of the bed and the area you reside in.
Even if Bestar is going to take quite a hit because of both the recall and the news, the issue also showcases how wall beds need an expert hand for safe and ergonomic installation even at the best of times.