Looking for useful gifts for someone who loves to cook or bake? Well, for a kitchen lover nothing can be more utile than trendy kitchen gadgets to help them in cooking. However, buying expensive kitchen appliances and accessories often burn a hole in your pocket.
But this holiday season don't let the Christmas shopping drain your bank account. As, we have put together a budget-friendly Christmas gift ideas for all kitchen lovers, whether you're shopping for your friends, family or colleagues. All your loved ones will be thankful this year for these portable kitchen gears.
# Savora rotary grater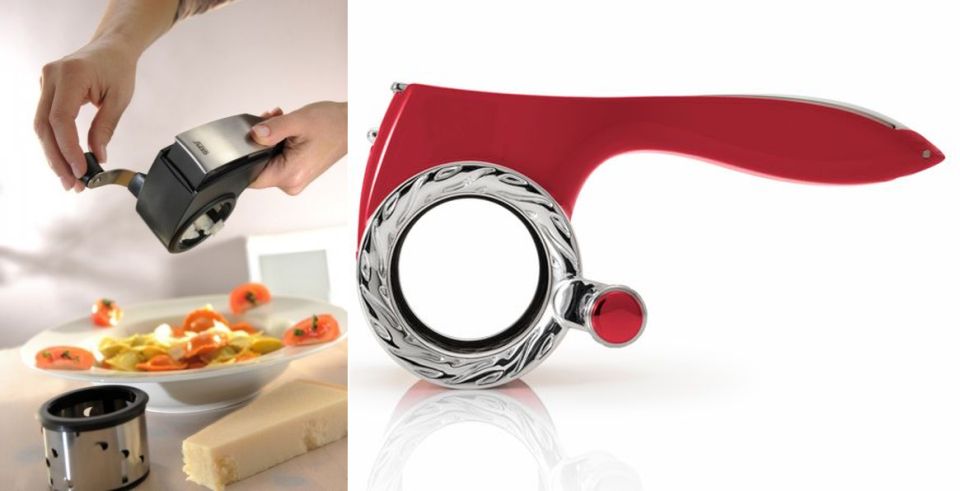 Unlike conventional rotary graters, the Savora grater is crafted from custom-made cast metal alloy, giving it a sophisticated aesthetic boost. Due to this sturdy material, the grater won't flex on pressure, so you can easily grate any food stuff from cheese to raw vegetables without worrying about any cracks on the device. Grating in this tiny product is possible for both right-handed and left-handed users, as it works in each direction.
Buy: $30
# Cutting board blade sharpener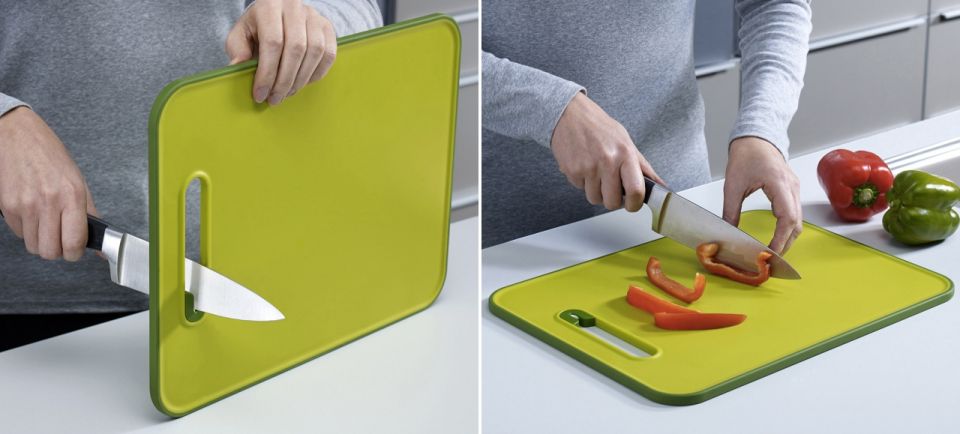 Joseph Joseph has created a cutting board that also doubles up as a knife sharpener, due to built-in ceramic whet. The knife sharpening whet is designed on one side of the hand gripping knob. So, you can easily sharpen blunt knife blades at home, whilst chopping vegetables. It is a perfect choice for vegetable cutting, with a rubber edge that stops it from sliding all over your counter while you work.
Buy: $34
# Stirio MKII electric motor stirrer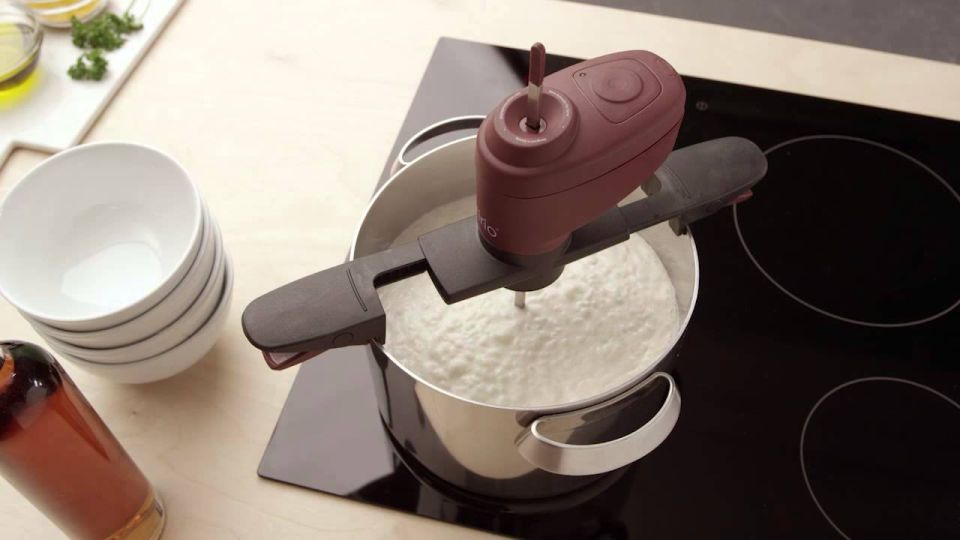 Stirio MKII is a rechargeable electric motor stirrer that perfectly mixes sauces in pan, without letting them burn. Its sturdy design helps the gadget to survive the hazards of a busy kitchen. Its rotatable stirring blades can fit into any pot of almost any size. Moreover, its upper extending arms let it securely clamp onto the edges of cookware so that the spinning blade can function seamlessly to stir sauce or any other recipe in a pan.
Buy: €49 (US $60)
# Flare pans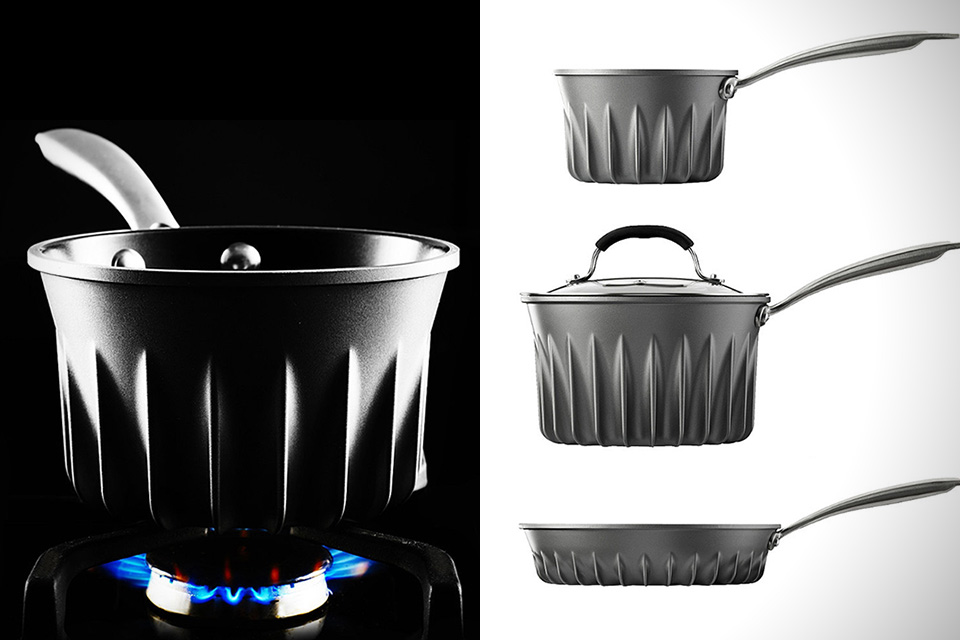 UK-based kitchenware manufacturer Lakeland teamed up with Dr. Thomas Povey, a rocket scientist from Oxford, to create the range of Flare cooking pans that heat 44-percent faster than other conventional pans, using its FIN-X technology. The fins on these pans due to its FIN-X technology can directly heat up from burning flames across bottom of the pan and then up to its sides, thus saving 30-percent more energy.
Buy: £50-£170 (US $78-$265)
# Furtif Evercut knives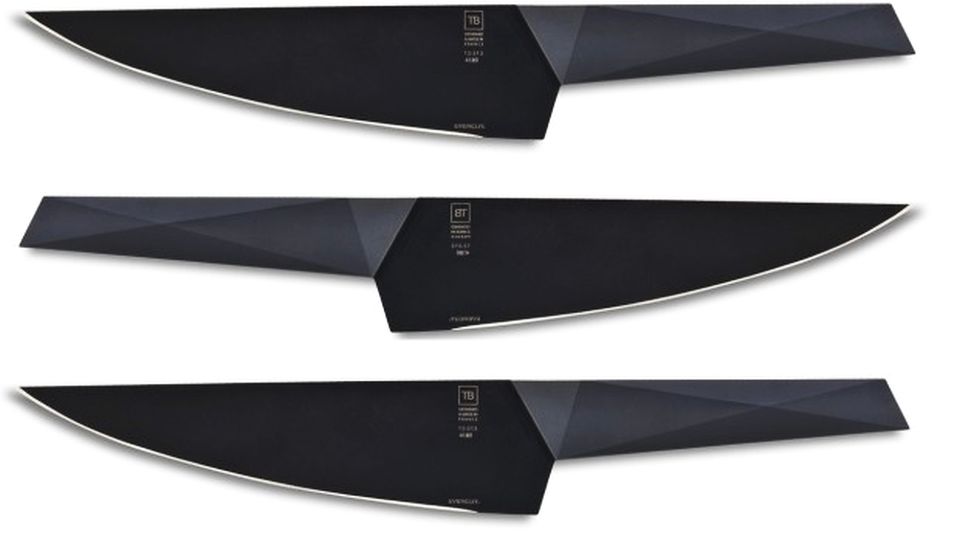 The team of TB Groupe designed a set of Furtif Evercut knives that come in stealth-like grey finish. These knives beautifully flaunt their laser-bonded titanium-carbide surface that only need to be sharpened every quarter century or so. Furthermore, the titanium-carbide coating will last 300 times longer than regular old steel.
Buy: $78
# Bluetooth barbecue thermometer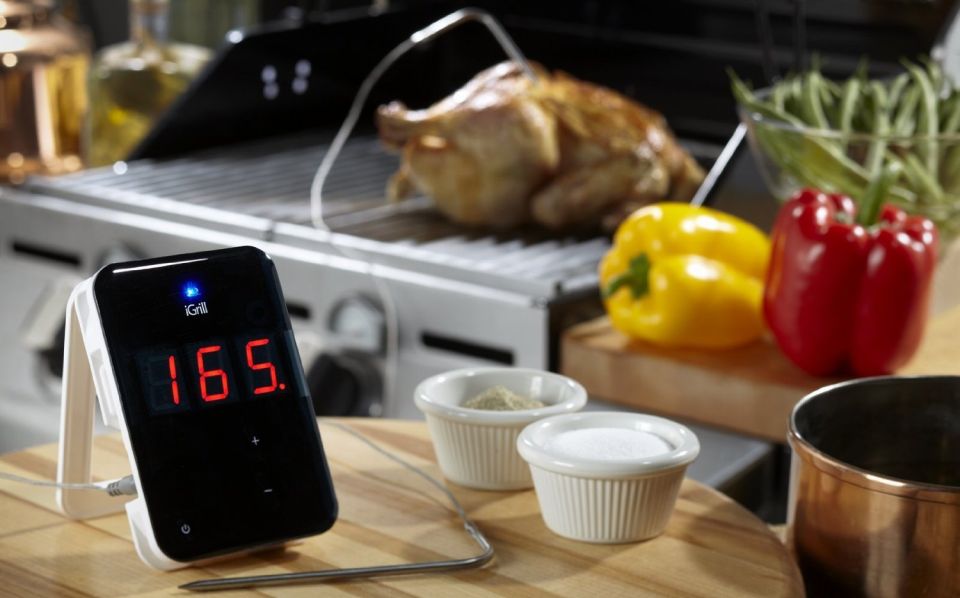 The ingenious Bluetooth Barbeque Thermometer puts an end to cooking woes, where you need to constantly check temperature of the meat you're cooking. It comes with the iGrill app that is compatible with iPhone, iPad and Android devices via Bluetooth connectivity. The app will alert your device when your food has reached the temperature you've already set for cooking. It is a portable device for meat lovers who like cooking themselves.
Buy: $85
# Drop iPad-controlled kitchen scale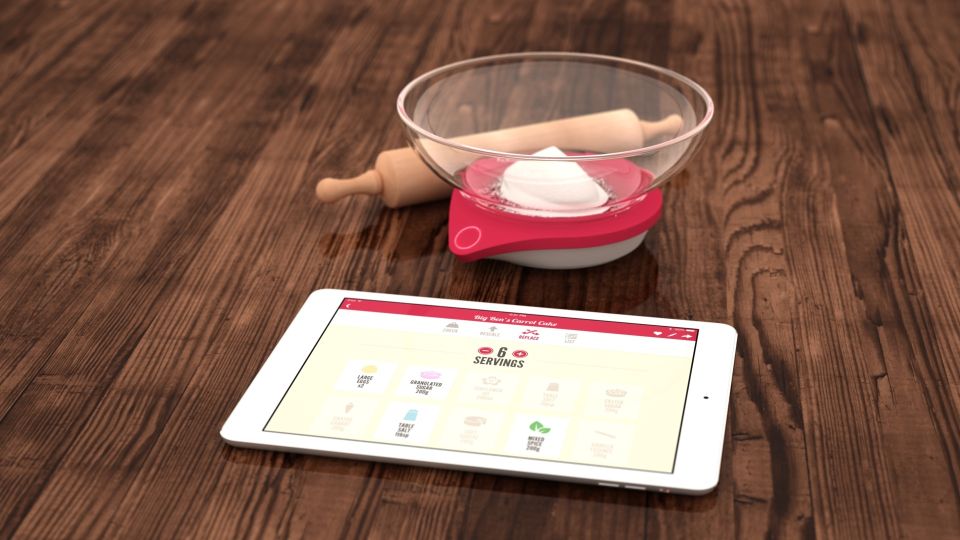 Drop has launched an iPad-controlled kitchen scale, which assists you while preparing any recipe by measuring perfect quantity of each ingredient. It comes with an app featuring various recipes with photographs making it more user-friendly. The app also includes features for re-scaling quantities of ingredients for a dish and suggesting substituent ingredient, in case an original ingredient is not available.
Buy: €100 (US $122)
# VonShef Turbo air fryer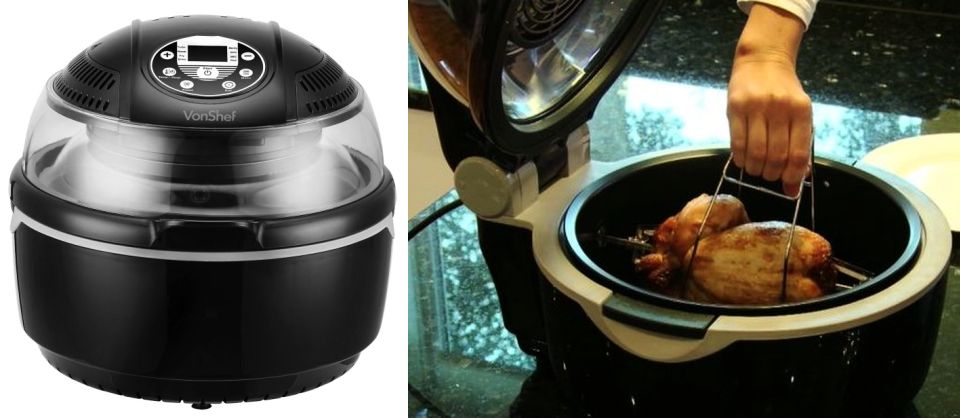 For health conscious food lovers, VonShef Turbo air fryer is the best cooking machine that lets you cook with just a single spoon of oil. With this device, you can easily bake, roast, grill, fry, steam and defrost all sorts of meat and vegetables in a healthier way, without worrying about calories. It would be an incredibly versatile addition to any modern kitchen.
Buy: $110
# Instant Pot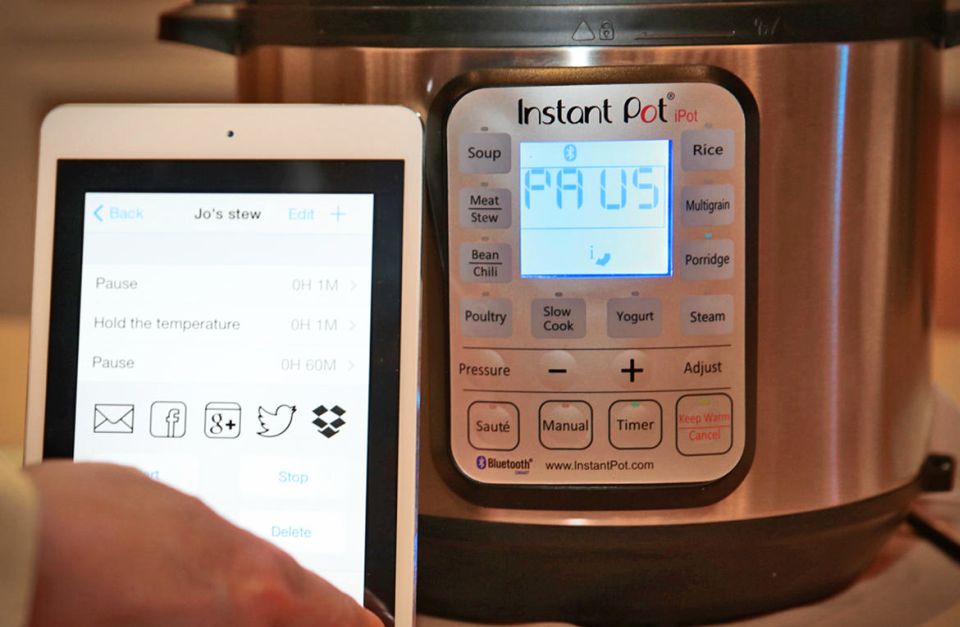 Instant pot is a Bluetooth-enabled pressure cooker, blending art of cooking with latest technology in a smart way. This smart cooker designed by Canada-based Ace Sensor Inc. and Double Insight Inc. offers advanced functionality by cooking meals two to six times faster than the traditional pressure cookers. The pressure cooker can also wirelessly pair up with any smartphone or tablet with the corresponding Android or iOS app.
Buy: $137
# La Fenice Chrome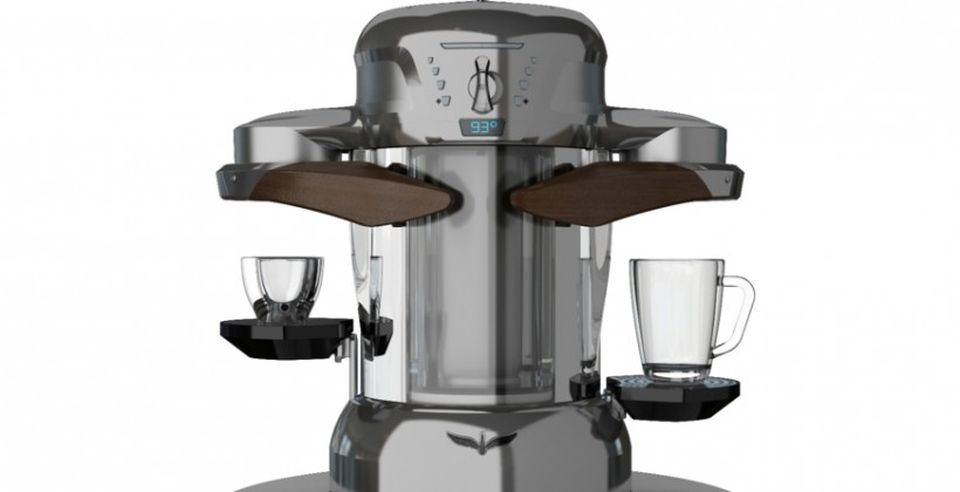 La Fenice is the world's first electromagnetic induction coffee maker, which is able to brew two different coffee flavors at the same time. For instance, it can prepare a perfect Espresso and a perfect American filter coffee, without compromising with aroma and taste. It is one-of-a-kind coffee brewer that turns off the coffee heater when not required, thus is an energy-efficient machine.
Pre-order: $399