Step into the compelling world of concrete, an unanticipated yet powerful player in industrial design and interior applications. Once confined to stark, industrial environments, this material has confidently claimed its spot in the rich tapestry of modern home decor.
This article aims to dismantle preconceived notions about concrete, showcasing its flexibility and exceptional ability to transform any space into a compelling haven. It will also introduce you to various innovative concrete decor ideas for every room and supplement each with crucial maintenance tips.
Concrete, a modest blend of cement, water, and aggregate, has gracefully transcended its traditional role, encapsulating contemporary aesthetics, minimalist elegance, and sustainable design. For those considering home renovation involving this versatile material, it's helpful to hire a concrete mixer for a smooth and efficient process.
Now it's time to explore the world of concrete and how it can transform your home interior.
Benefits of Concrete in Home Décor
The rising popularity of this material in home décor stems from the array of inherent benefits it offers:
Durability and longevity – People recognize this versatile substance's robustness and resilience. Resisting every day wear and tear, it stands the test of time, providing homeowners with a long-term décor solution.
Versatility – Concrete can be poured, molded, stamped, or polished, assuming many shapes, sizes, and textures. This adaptability allows it to seamlessly fit into a wide range of aesthetics – from industrial chic to modern minimalist.
Ease of maintenance – Regular cleaning is typically needed to keep this material's surface pristine.
Sustainability – Concrete's potential for eco-friendly design is commendable. Its abundant raw materials can often be locally sourced, reducing transportation emissions. Furthermore, its long lifespan ensures minimal waste over time, aligning with the growing emphasis on green living.
Aesthetic appeal – This versatile substance brings a unique, raw charm to any space. Its neutral tones and textures pair well with wood, metal, or glass materials.
Concrete brings an impressive blend of benefits, making it an attractive choice for those desiring a modern touch in their homes.
Types of Concrete for Home Decor
Concrete, in its many forms, offers a wide array of possibilities for interior design. Here are some of the types you might consider for your next home renovation project:
Standard grey concrete – The most common and recognizable form, grey concrete, brings a raw, industrial aesthetic into the home. It's perfect for creating statement walls, floors, or countertops.
White concrete – White concrete's brighter, refined look is ideal for streamlined and sleek designs. It has a light, clean appearance, making it suitable for countertops, fireplaces, and wall panels.
Stamped concrete – Stamped or patterned concrete can mimic the texture of more expensive materials like stone, brick, or wood, offering a cost-effective and durable alternative for floors or walls.
Polished concrete – Polished concrete is achieved by grinding surface and applying a sealer, which transforms into an elegant high-gloss finish, perfect for floors in high-traffic areas.
Concrete tiles – Concrete tiles are precast and come in various shapes, sizes, and patterns. For those who want the visual impact and texture without the permanence of poured forms, concrete tiles serve as an excellent alternative. You can use them in various applications, from kitchen backsplashes to bathroom floors.
Colored concrete – You can produce colored concrete by using water-based dyes or stains. This type of concrete can add an unexpected pop of color to your space.
Concrete overlays – These are thin layers that can be applied over existing surfaces, like countertops or floors, to achieve the look of concrete without complete replacement.
Exposed aggregate concrete – This type of concrete reveals the natural textures of the stone or gravel mixed into the substance, giving a rugged, organic aesthetic.
Each type of concrete brings a unique look and feel to interior design, providing plenty of options for homeowners looking to incorporate this versatile material into their decor.
Room-Wise Concrete Decor Ideas
Incorporating concrete into your interior design can bring modern elegance to every room. Here are some concrete decor ideas to inspire your transformation:
Living Room
Concrete fireplace – A concrete fireplace can act as a captivating focal point. Choose either a smooth, polished surface for a sleek look or a textured one for a more rustic appeal.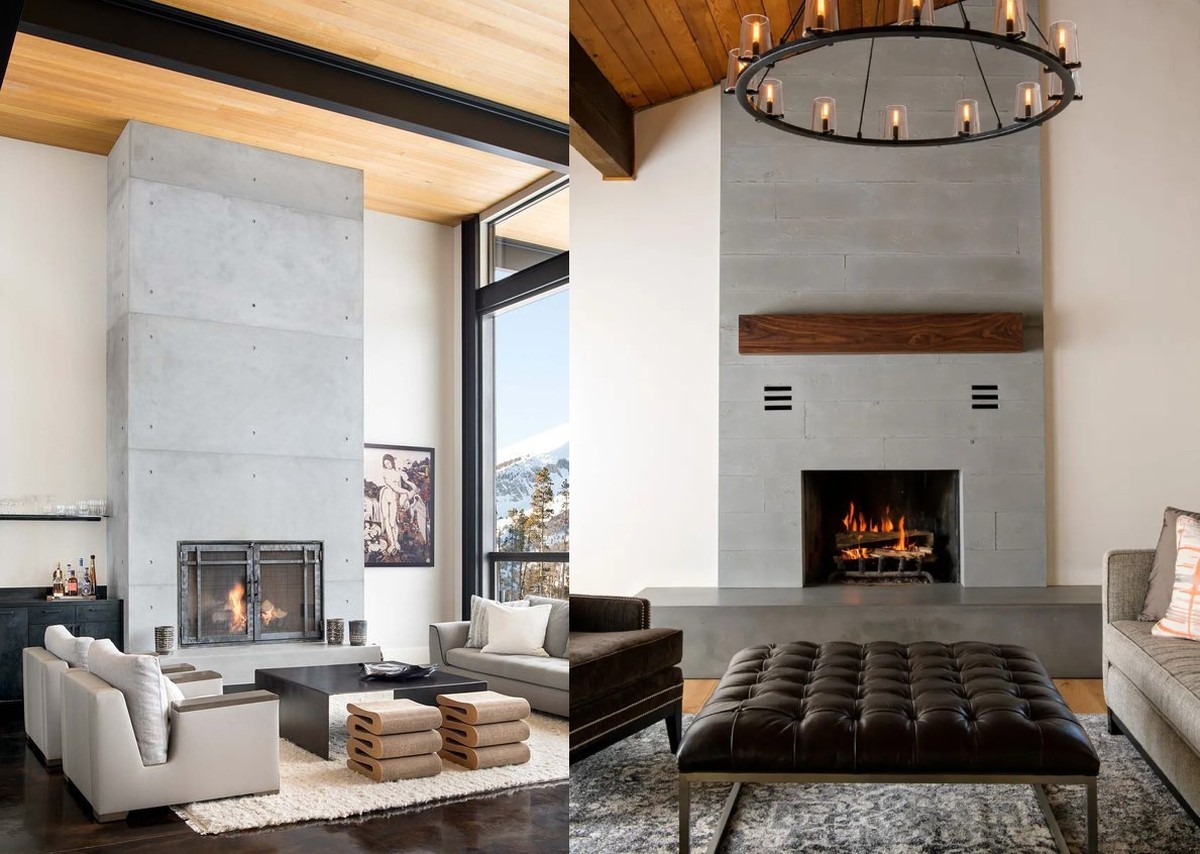 Concrete furniture – Concrete furniture can be a bold and unique choice for a living room. You can choose from chairs, tables, nightstand, shelves, etc.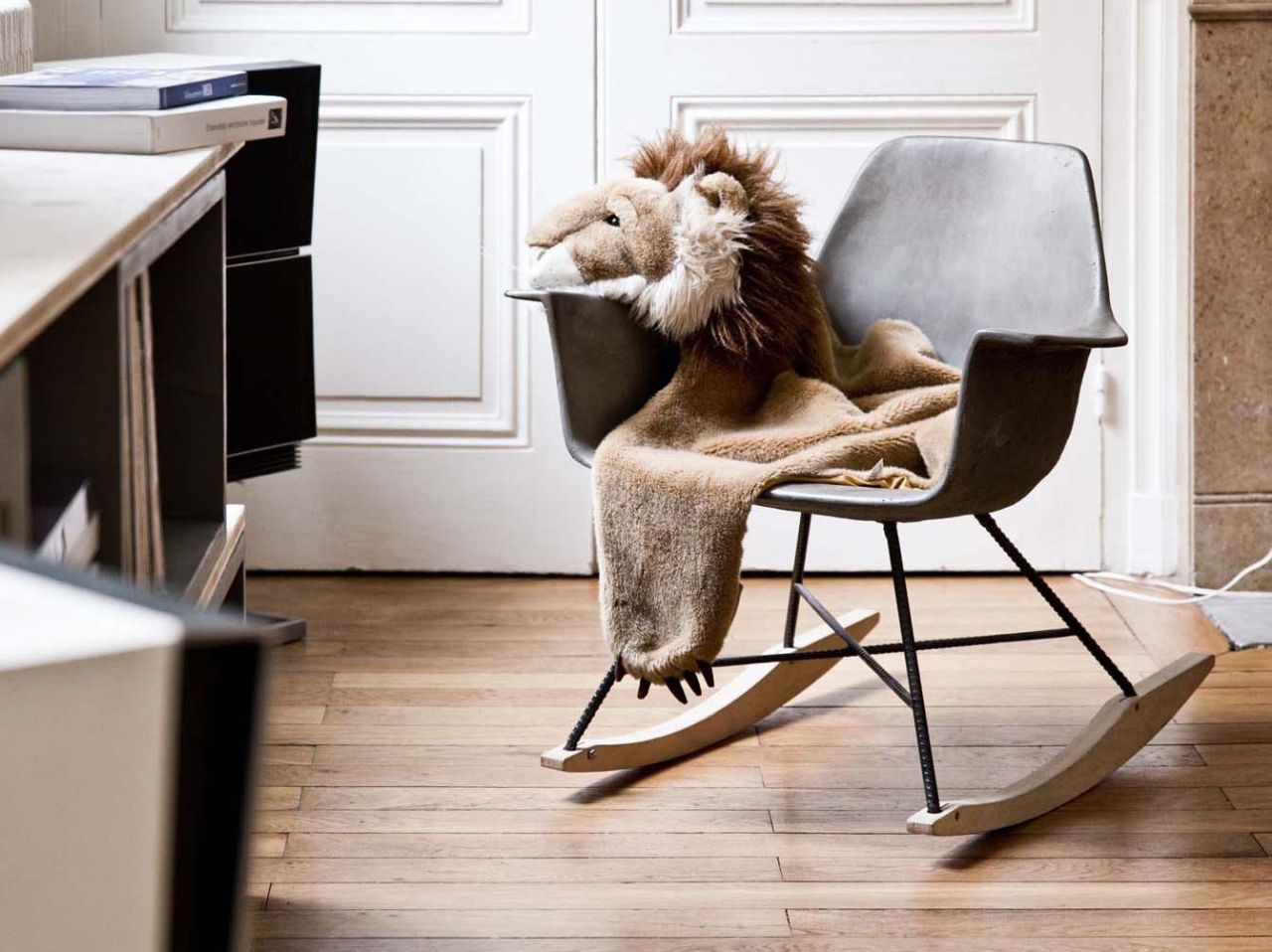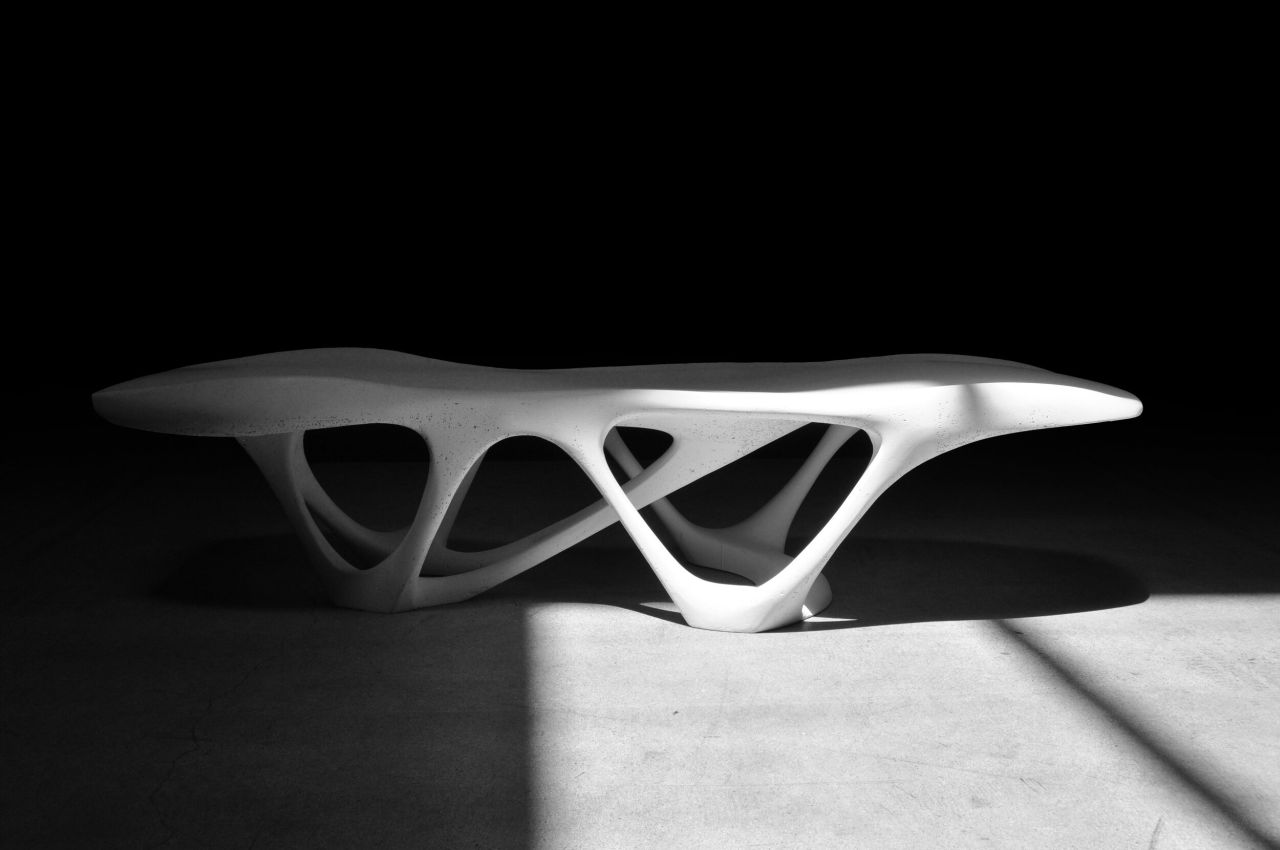 Concrete planters – Using concrete planters in living room is a cool way to incorporate an industrial touch to your home while also adding some greenery to the space.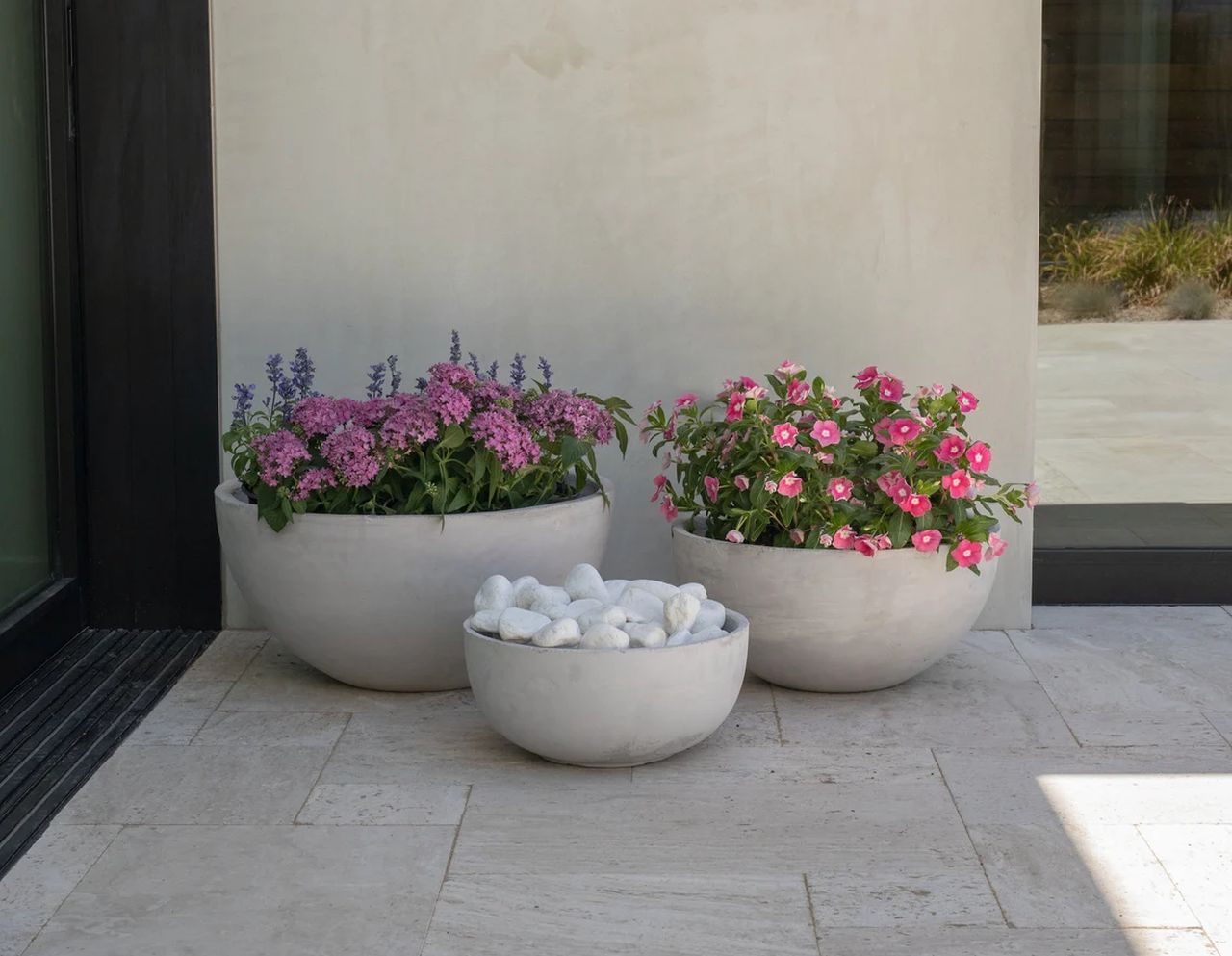 Concrete speakers – Concrete speakers can be a stylish addition to the media wall, combining both functionality and aesthetics.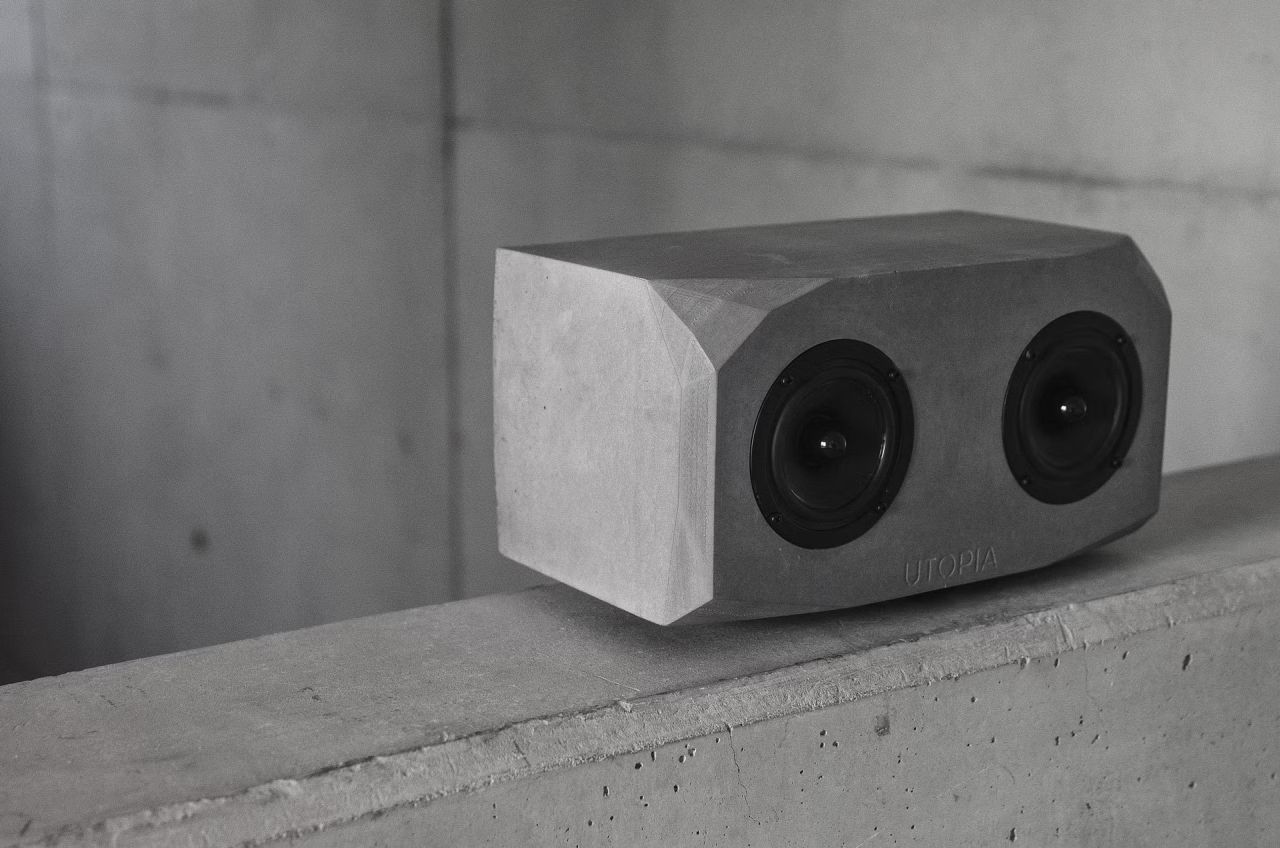 Concrete lamps – Concrete lamps have gained popularity in interior design for their industrial and contemporary aesthetics. They can be a fantastic addition to any home.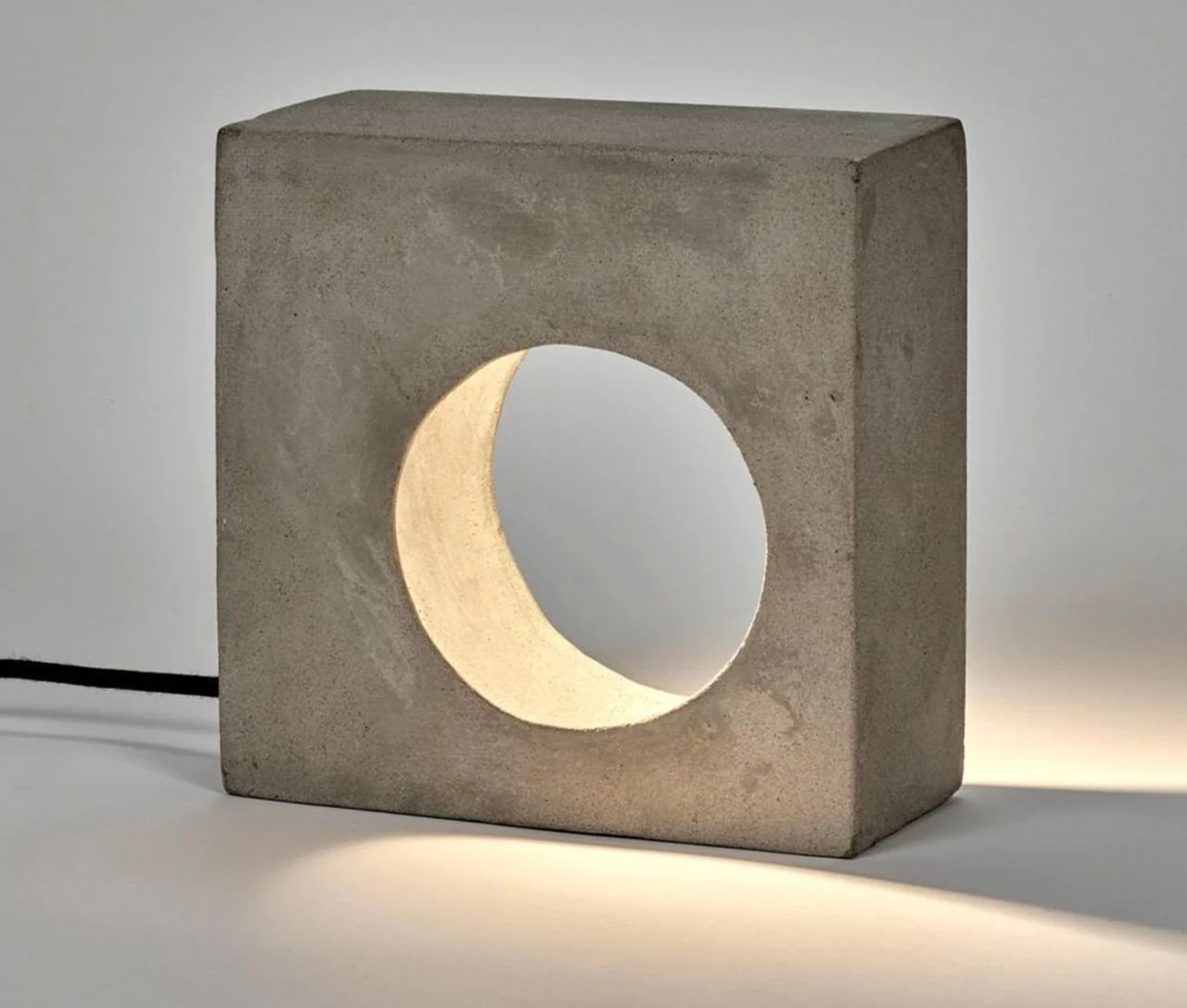 Concrete floor – A polished cement floor can lend your living room a chic, contemporary vibe.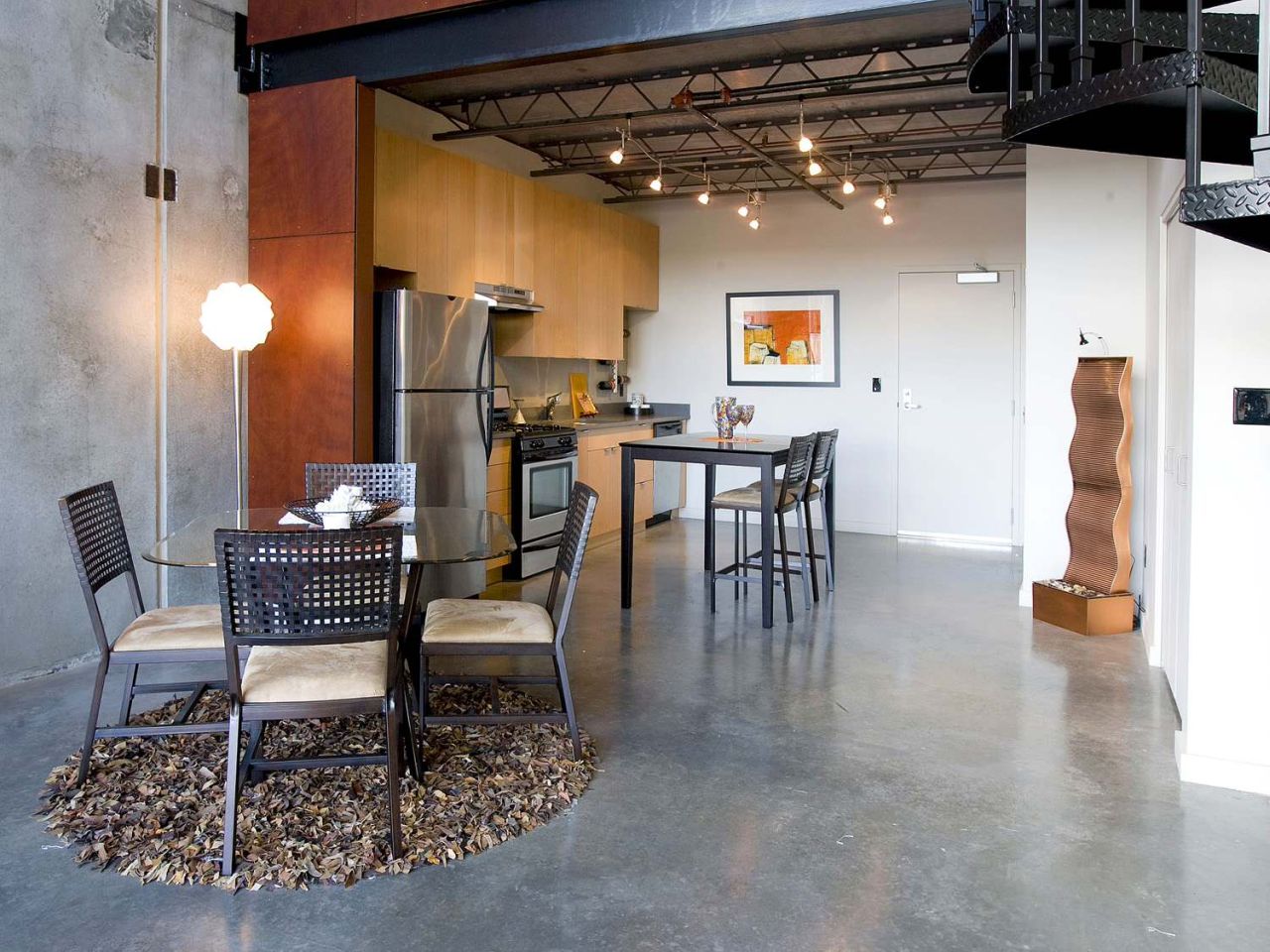 Kitchen
Concrete countertops – These are durable, easy to clean, and can add a dash of industrial charm to your kitchen.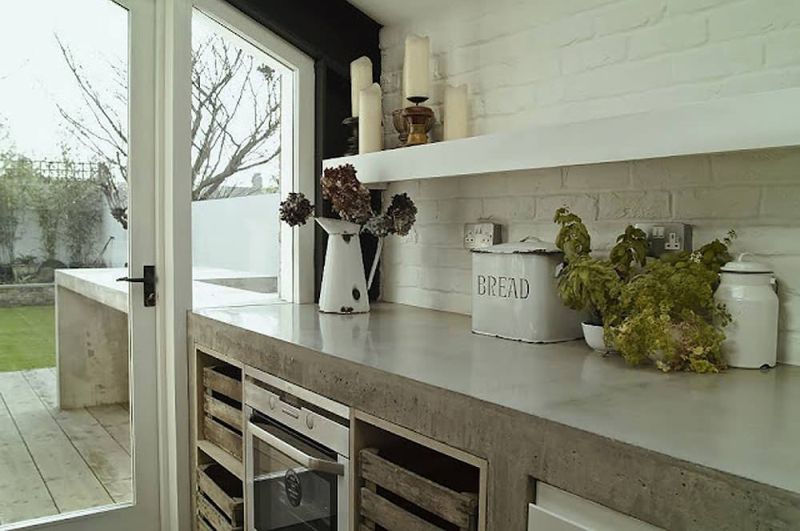 Concrete island – A concrete island can serve as a stylish centerpiece, complementing modern and traditional kitchen cabinets.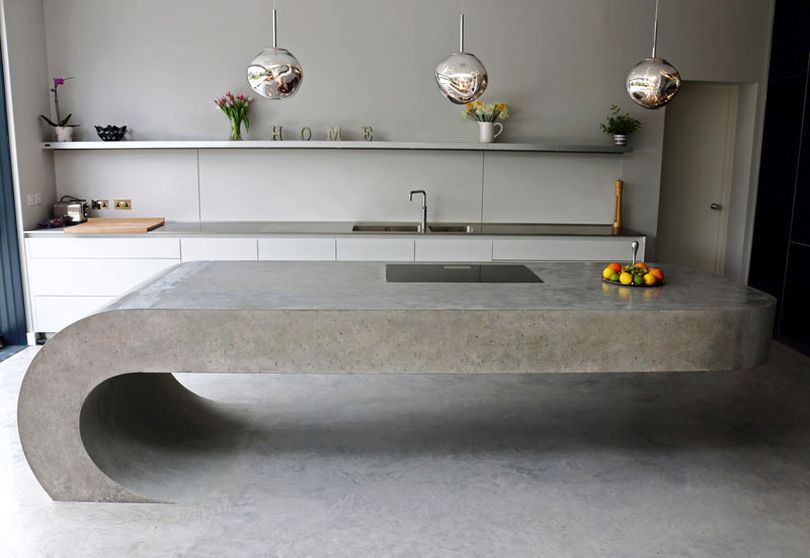 Concrete backsplash – A cement backsplash can add texture and interest without overwhelming the space if you prefer a more understated look.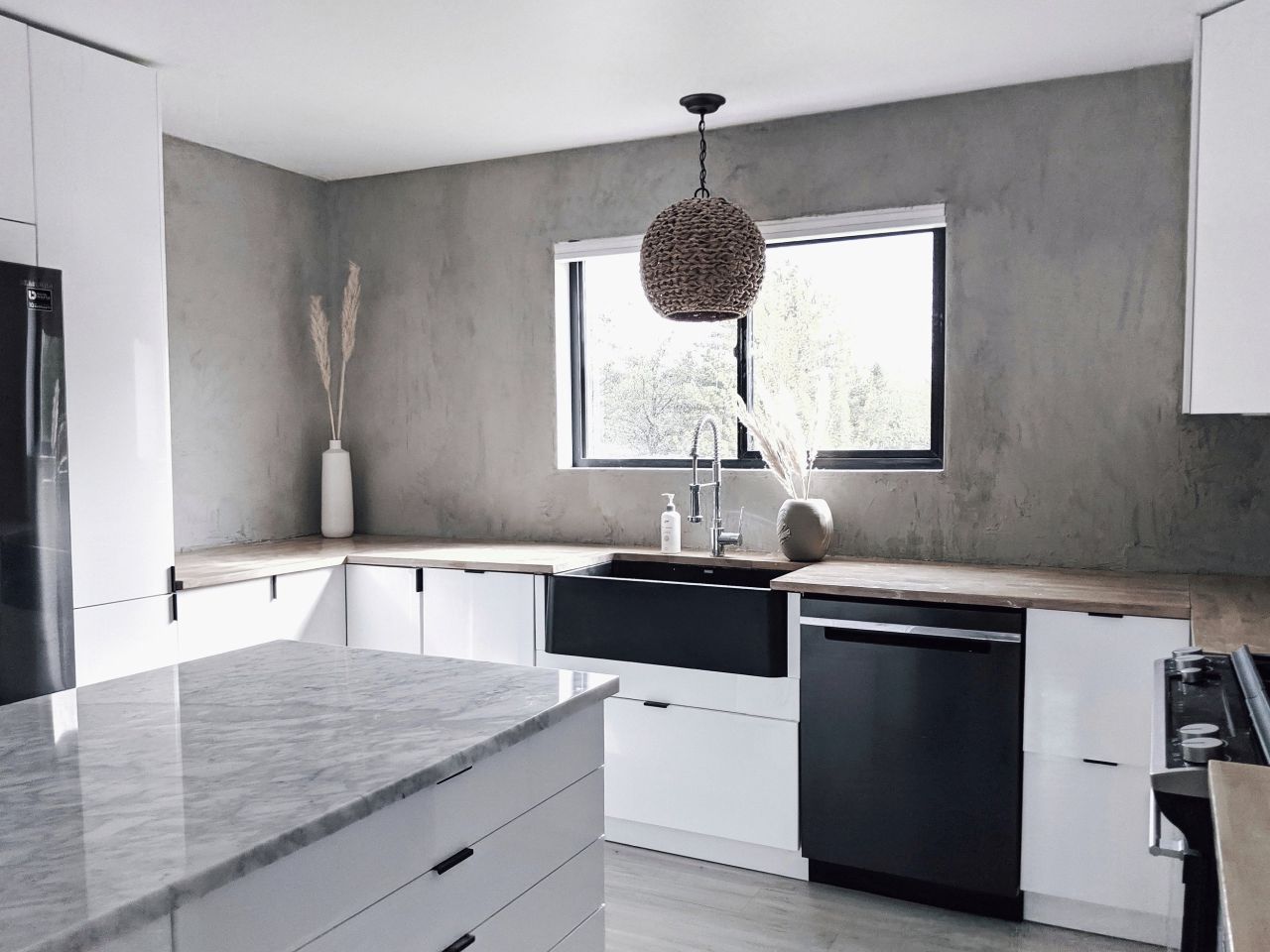 Dining Room
Concrete dining table – This piece will make a bold statement, and the neutral tone will pair well with chairs of any style or color.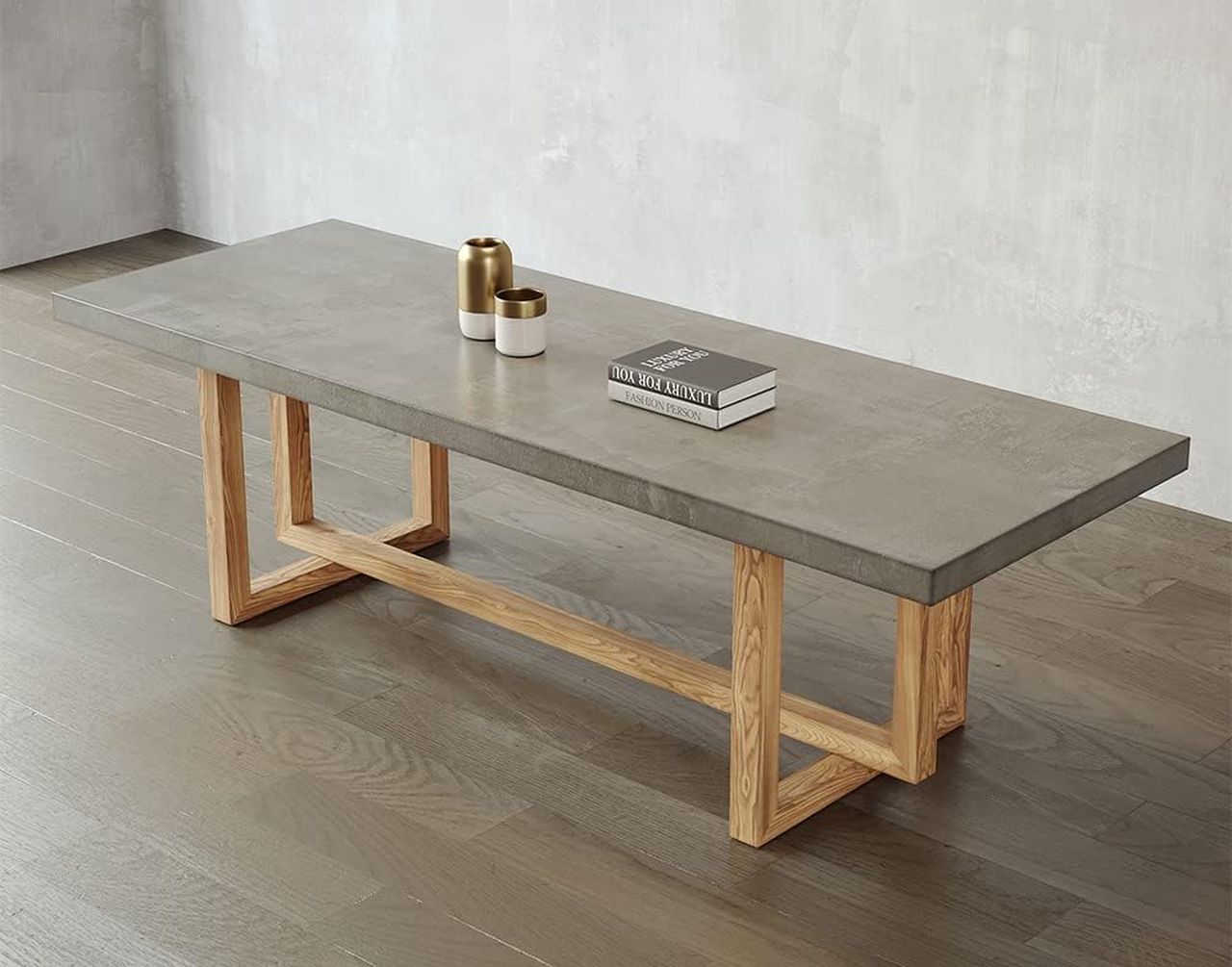 Concrete tableware – These are dinnerware, serveware, and other table accessories made from concrete. The concrete tableware makes a great addition to dining area. There is a wide choice of concrete plates, bowls, trays, coasters, etc., to add to your dining collection.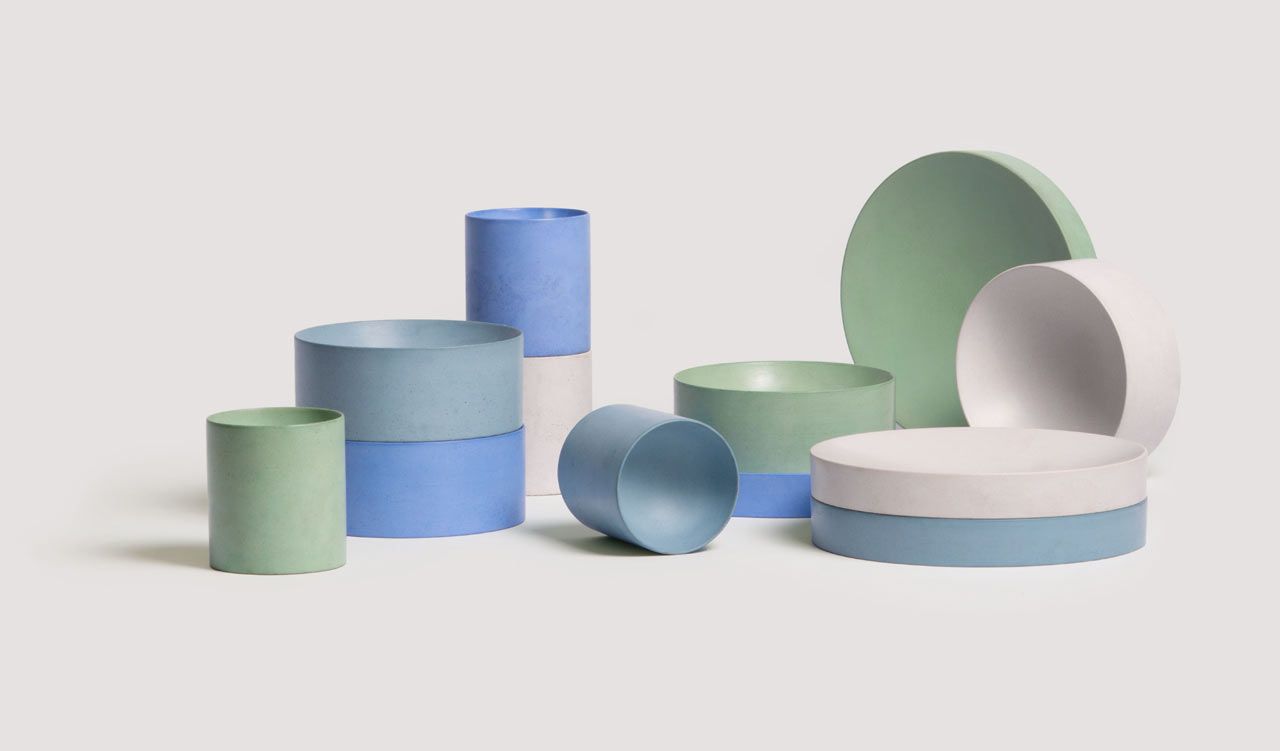 Concrete wall panels – Use this versatile substance to create an accent wall with a textured backdrop.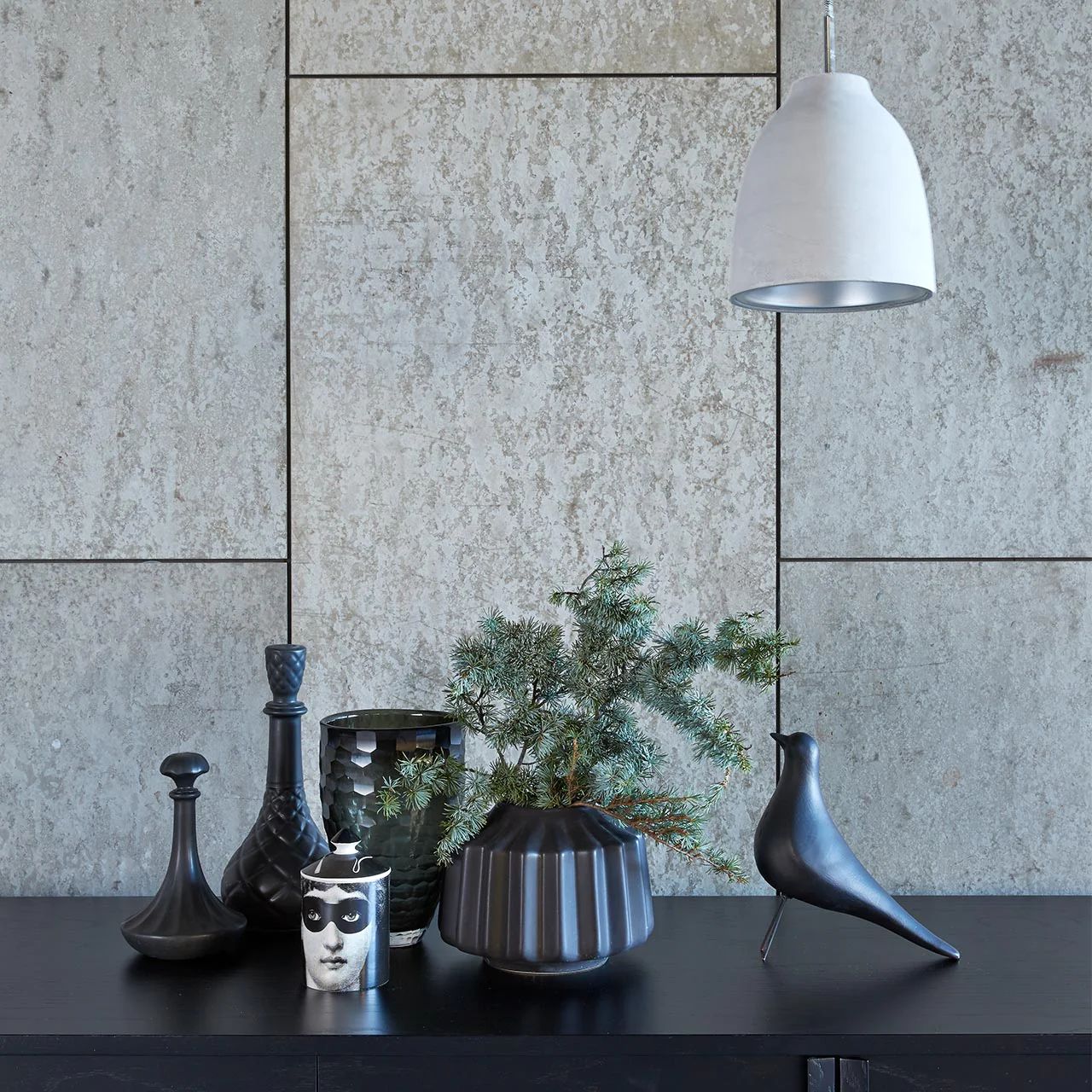 Bathroom
Concrete bathtub or sink – Opt for a cement sink or tub to give your bathroom a unique, spa-like ambiance.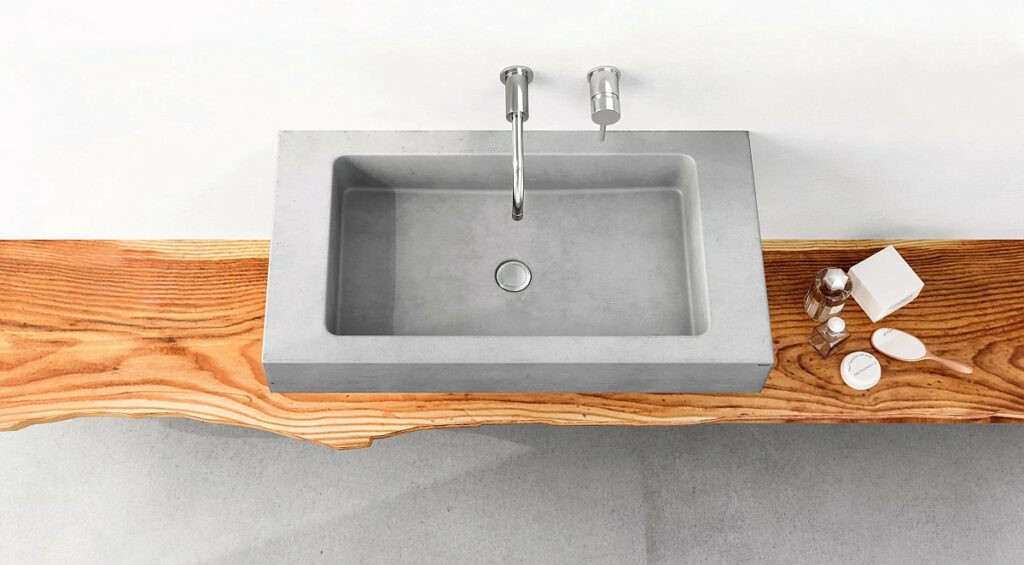 Concrete tiles – These can be used on the floors or walls to lend a cohesive and modern aesthetic to your bathroom.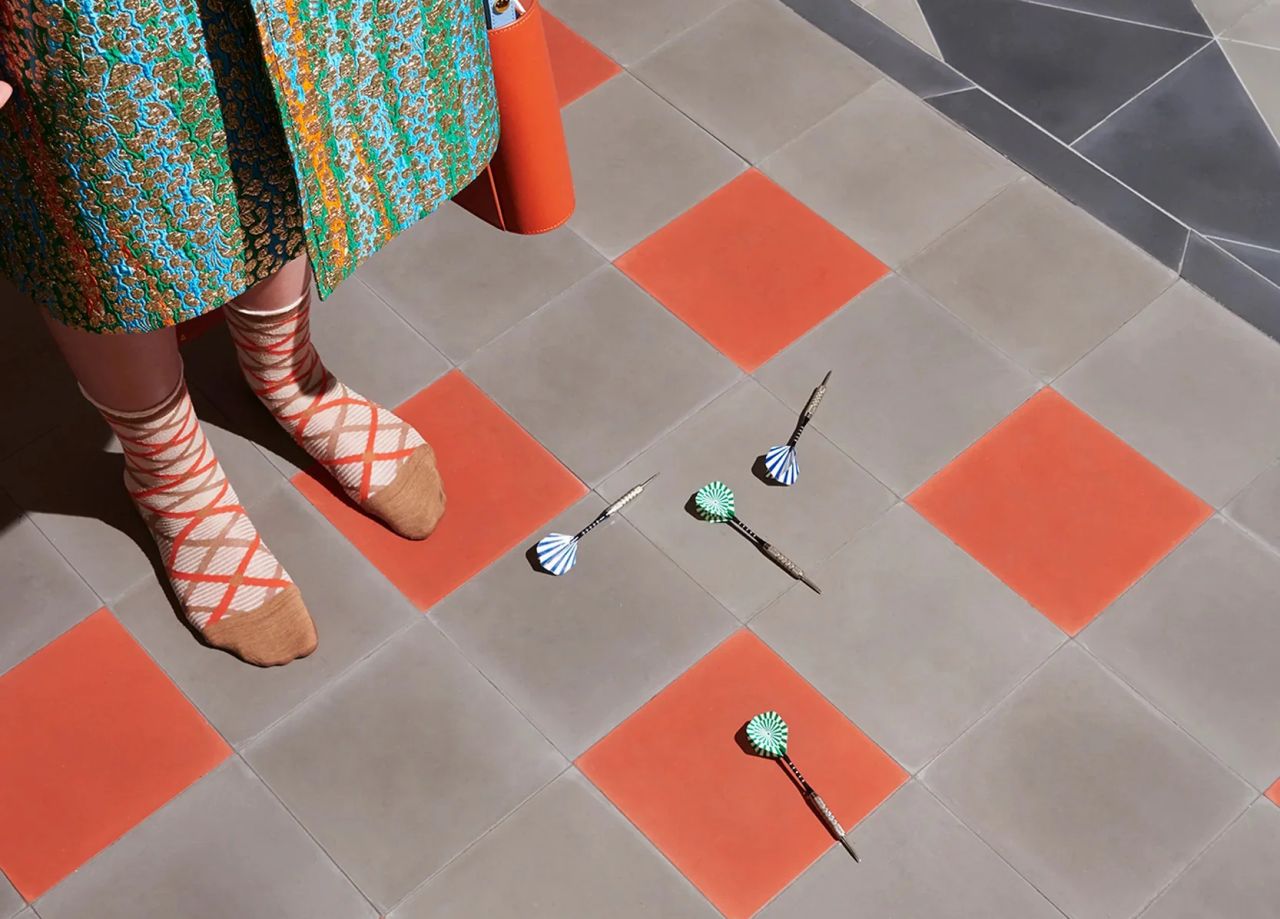 Bedroom
Concrete headboard wall – A headboard wall fashioned from this material can give your bedroom an edgy, contemporary look.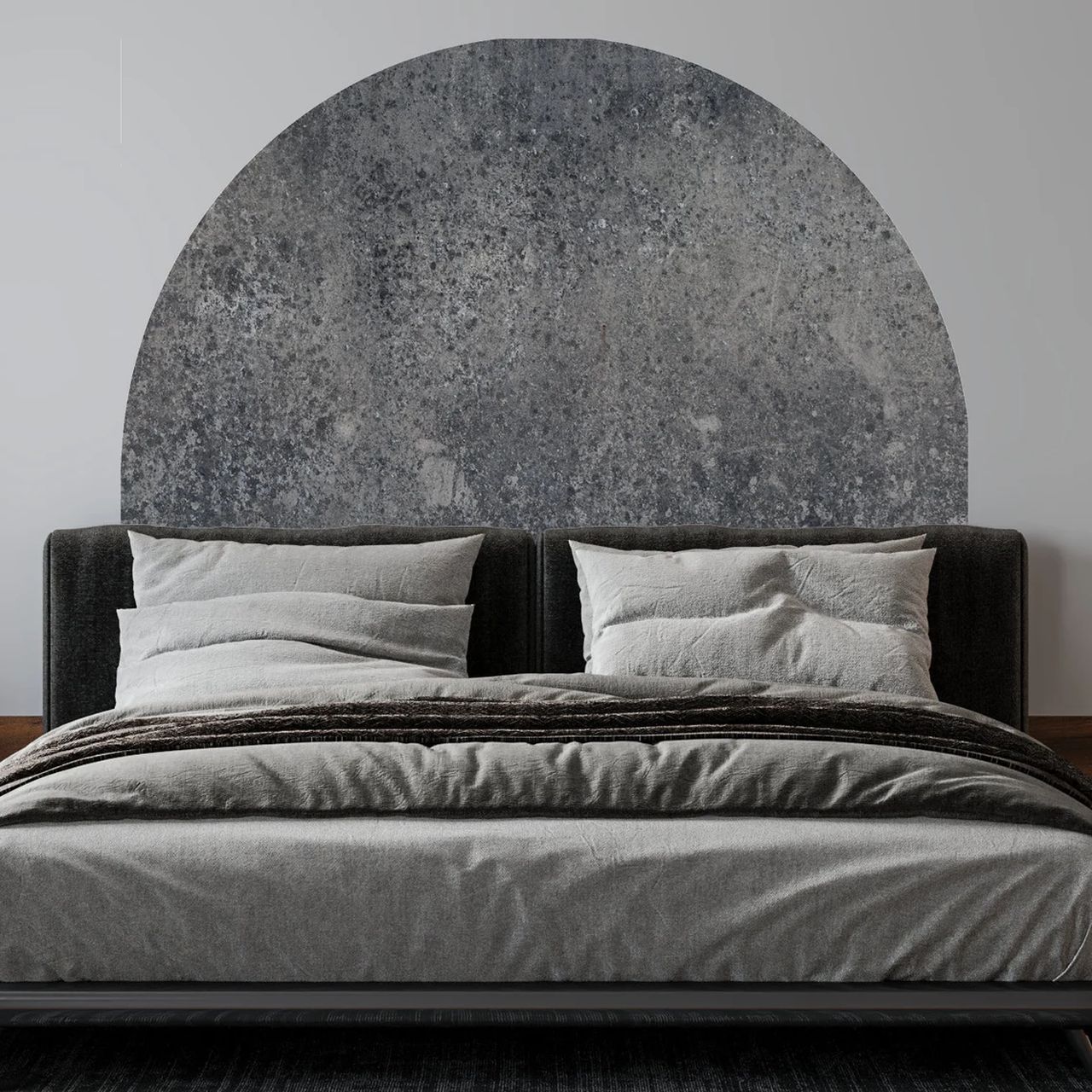 Concrete side tables – Incorporate small concrete side tables for a subtle, modern touch.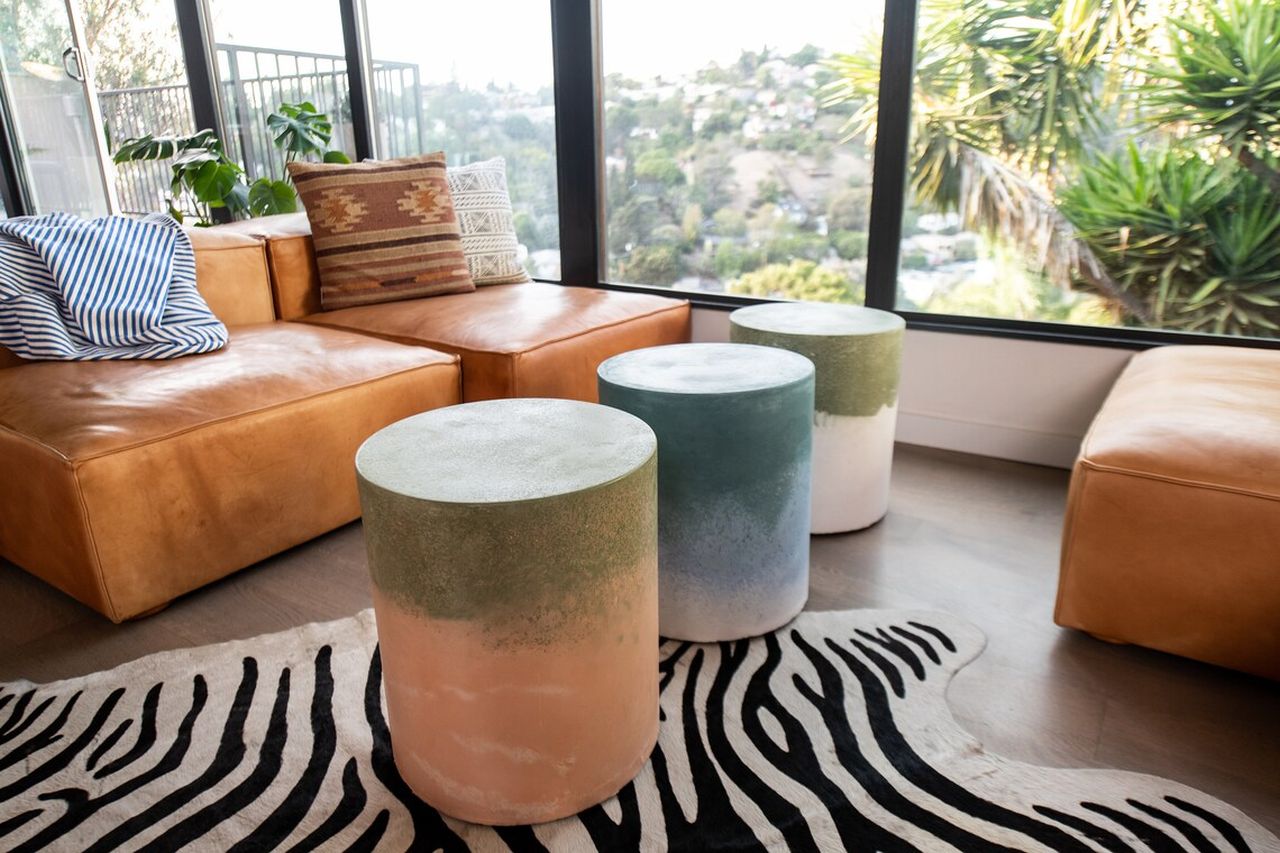 The versatility of this substance allows for shaping, coloring, and texturing to align with any design aesthetic. Such flexibility makes concrete a perfectly adaptable material for your interior decor endeavors.
Also Read: Concrete Items You can Buy to Decorate Your Home
Maintenance of Concrete Items
Maintaining the beauty and integrity of concrete items is a straightforward task. You typically only need regular dusting and cleaning with a mild, pH-neutral cleaner to keep the surfaces immaculate. Avoid acidic or harsh chemical cleaners, which can damage the material's sealant and surface.
Resealing every few years can help maintain their resilience and shine. It's also essential to address any spills quickly, especially on unsealed surfaces, to prevent potential staining. With proper care and attention, your concrete decor can remain a stylish and enduring element of your home.
Final Thoughts
Concrete – with its surprising versatility, inherent durability, and minimalist appeal – is no longer just a foundation for buildings but a cornerstone of modern interior design and home decor. Whether the raw, industrial aesthetic of standard grey concrete draws you in or you prefer the refined sophistication of polished or white variants, you can't deny the transformative power of this humble material.
Concrete decor offers limitless potential to rejuvenate every room, from sleek countertops and statement fireplaces to subtly stylish floors and walls. So, the next time you're pondering a home decor refresh, remember the magic of concrete and the unique charm it can bring to your modern home.