Frequent vacuuming your home not only ensures cleanliness but also improves indoor air quality. The job of giving your family a safe and warm environment requires you to use the best equipment. It's true that getting the best vacuum cleaner requires a little more effort.
Due to the complexity of vacuuming, modern vacuum cleaners come in different shapes, sizes, prices, and functionalities. It is important for you to know the type of vacuum cleaner you need and, most importantly, why you need it so that you invest in the product that will get you the best value for your money.
There are five major types of vacuum cleaners, all serving the same purpose but are slightly different from each other in terms of shape and functionality. There are also some convertible vacs too, that are a combination of two or more different types of vacuum cleaners.
When you are aware of the advantages of each style, you can easily pick the one that's suitable for your home. Following are the main types of vacuum cleaners that can be purchased depending on the desired cleaning requirement.
Upright vacuum cleaner
Upright is probably the most common type of vacuum cleaners used in homes in which motor and suction head are housed in the same unit. Mostly controlled by foot, they have a good suction power and come with built-in controls for ease of use.
They are considered to perform well on carpeted areas, but some models are great for cleaning bare floors too. Usually, they come with cleaning attachments for thorough cleaning of the home. They need more effort as you have to push forward the entire unit.
Pros: Uprights are cheaper than canister vacuums and they are great in terms of power, maneuverability, and storage needs too.
Cons: They can be heavy and difficult to move around your house. Noise can also be another concerning issue.
Example: Shark Navigator Lift-Away Pro
It is one of the best upright vacuum cleaners thanks to its versatile design, optimal performance, and reasonable price. You can easily convert it from an upright by detaching the canister. It also comes with Anti-Allergen Complete Seal Technology and a HEPA filter. There is also a powered DuoClean brush for cleaning carpets.
Buy: US$171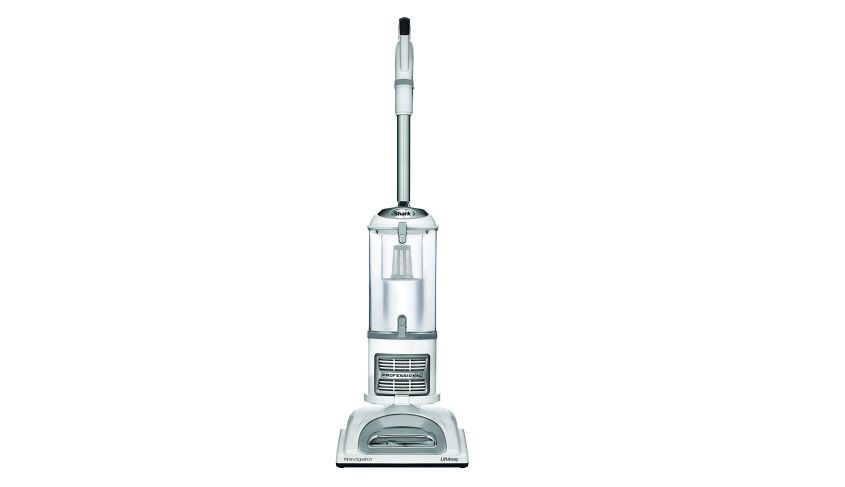 Stick vacuum cleaner
It is a slim handheld vacuum cleaner that's not as powerful as upright vacs but comes with many attachments or accessories to simplify the cleaning job. Due to comparatively low suction power, it is not efficient for larger homes but great for cleaning hard-to-reach areas. Furthermore, you can easily carry it around and store in a closet.
Pros: Compact size, good design, and maneuverability are some of the main reasons you can go for a stick vacuum. Moreover, there is no need to bend down during a cleaning session with this type of vac.
Cons: Due to the battery-powered system, it lacks power which further limits its carpet cleaning capacity.
Example: Dyson V6 Absolute cordless stick vacuum cleaner
Powered by a digital motor, the Dyson V6 Absolute stick vacuum cleaner has a strong suction capacity. It comes with a wall-mounted charging dock. It can handle different types of surfaces and can also be turned into a handheld device for cleaning your car, rugs, etc.
Buy: US$290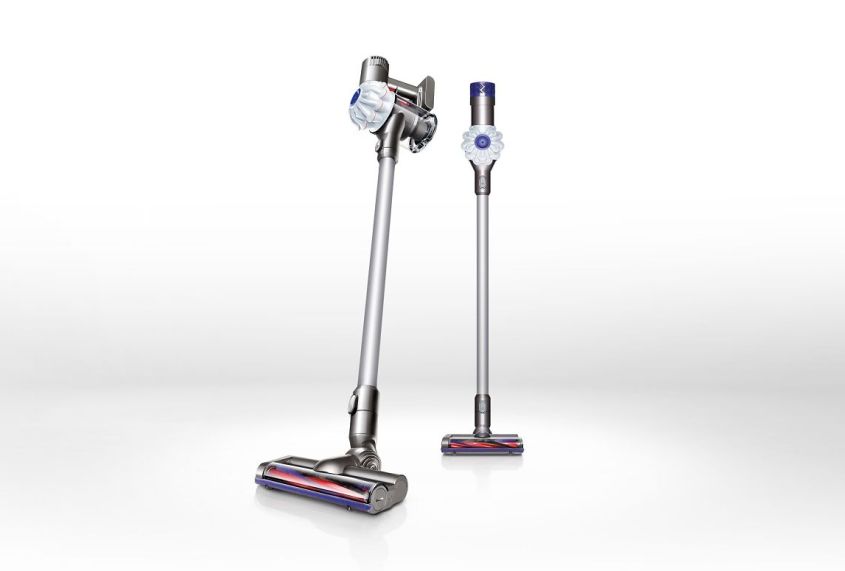 Handheld vacuum cleaner
As the name suggests, you can hold this vacuum cleaner in your hand. It does well in narrow spaces but has low suction power compared to others. Available in both corded and cordless models, the handheld vacuum cleaner is pretty useful for cleaning cars, carpets, occasional spills, and corners of upholstered furniture.
Pros: It is small, lightweight, and can be taken anywhere. Portable design makes it great for quick cleanups.
Cons: Due to low suction power, it is intended for small jobs.
Example: Black & Decker Dustbuster HHV1320JR02
Powered by a Lithium-ion battery, it comes with a translucent, washable bowl with (20.6Oz) dirt capacity. Its rotating nozzle and an extendable crevice tool help in cleaning hard-to-reach areas, while a flip-up brush allows effortless upholstery cleaning.
Buy: US$32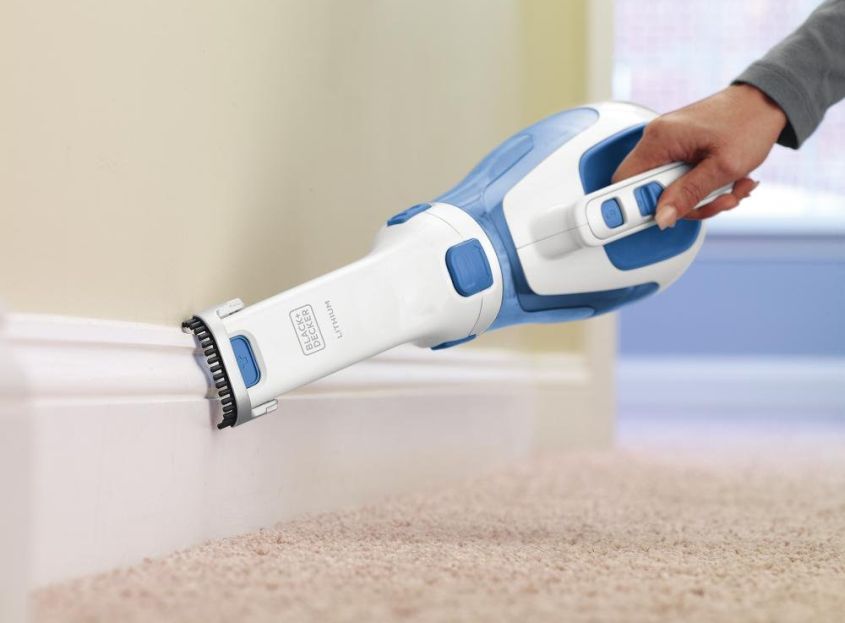 Canister vacuum cleaner
Unlike the uprights, the canister vacuum consists of two parts: a cylindrical case that accommodates vacuum's motor, filter and dirt collection container – a slim suction hose. With small wheels, the canister vacuum can be easily moved around in the house. It is generally recommended for hard floors due to its lightweight, but attachments have been developed to clean carpets and other surfaces too.
Pros: The thin, lightweight suction hose of a canister vacuum makes cleaning as easy as with stick vacuum cleaners. You can easily vacuum stairs, underneath furniture and reach overhead areas. It is less noisy due to heavy body insulation.
Cons: It has a smaller dust capacity and takes more storage space due to a separate suction hose.       
Example: LG CordZero Canister vacuum cleaner
This cordless vacuum cleaner features motorized wheels and RoboSense technology to freely move on its own. There is a smart inverter motor with to ensure deep cleaning. It has a 72V Lithium-ion battery that offers run time of up to 40 minutes in normal mode. it comes with different nozzles to vacuum different surfaces including carpets.
Buy: US$1,099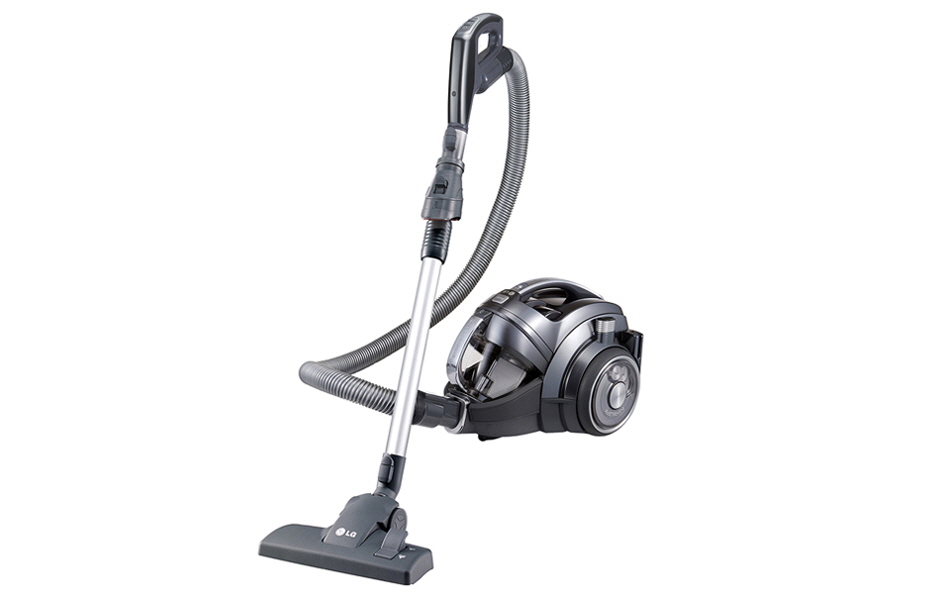 Robotic vacuum cleaner
The robotic vacuum cleaner requires very little effort on the user's end as it can freely roam around the house, sucking all the dirt in its way. It can easily reach places where big vacuums can't; which further saves time and money. Wi-Fi-powered vacuum cleaners have also been developed, which can be controlled using the companion mobile app.
Pros: It is automatic so needs less effort. Once commanded, it navigates on its own.
Cons: It can't guarantee cleaning as deep as you'll get from uprights and canisters.
Example: iRobot Roomba 980
This robotic vacuum cleaner keeps track of its location to seamlessly clean your home. It can be controlled remotely using the companion mobile app. To clean carpets, it comes with an automatic boost power function. It can continuously work for up to 120 minutes. Furthermore, built-in cliff detection sensors prevent it from falling downstairs.
Buy: US$900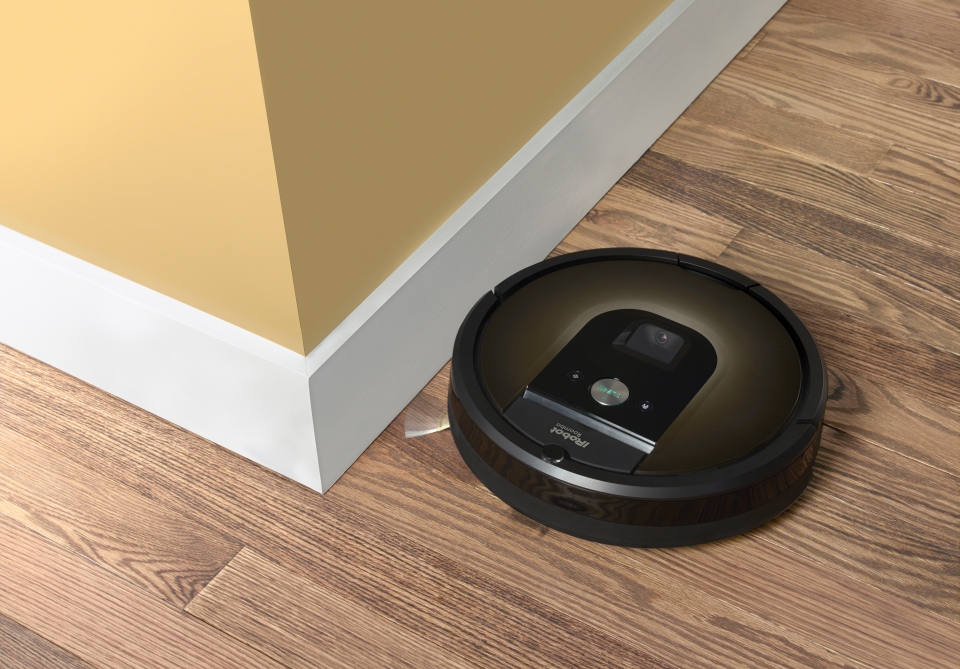 Bagged vs Bagless vacuum cleaner
Other than these, vacuum cleaners are also categorized according to the method of disposing of in the dirt container. There are mainly two types: bagged and bagless versions, each with different highs and lows. The bagged vacuums can hold more dirt and are hygienic as they release less dust into the air during disposal. On the other hand, bagless vacuum cleaners can save money as you don't need to buy bags, but you'll need filters periodically.
There's no doubt that the interior conditions of your home largely determine the type of vacuum cleaner you need. If your home has bare floors, better choose canister vacuum cleaners since they come with a gentle brush that leaves your floors clean and shiny.
On the other hand, upright vacuum cleaners could scratch your gentle floors. When you have more carpeted area at your home, choose vacuum cleaners with high suctioning power. It is recommended to do extensive research to decide on the right vacuum cleaner that fits your cleaning needs.