The age-old trend of decorating Christmas trees in a traditional manner is almost history. Creative artists and homeowners are now experimenting with new age Christmas tree decoration ideas. Case in point is Clermont-based artist Alfredo Majuri Vargas, who's Moana-inspired Christmas tree went viral last year.
This Christmas, Alfredo is making a comeback with a Christmas tree inspired by "Snow White and the Seven Dwarfs" released in 1937. Just like the Moana Christmas tree, he has used themed decorations and figures to create the Snow White tree.
Most of the decorations for the Disney-themed Christmas tree are handmade, sculpted and painted, except for the dwarfs, which are bought from a store. The head of ruthless Evil Queen is placed at the top of the tree as a featured decoration, while Snow White and other characters are included down in the creation.
Also Read: 20+ Christmas Tree Alternatives You Should Try This Year
This year, Alfredo has also decorated another Christmas tree based on the Ralph Breaks the Internet as Vanellope Meets the Disney Princesses.
Since we at Homecrux are truly inspired by what Alfredo does, we got in touch with him to know more about his intricate creations. Read below for what he had to tell us:
How did your love affair with Christmas decoration start?
Since I was a child I always loved Christmas and all the decorations. My mom used to take me to the local mall and I was always fascinated by all of the scenes that were built telling stories and made me feel as I was somewhere else. I was born and raised in Puerto Rico and seeing scenes from the North Pole and "fake" snow was a real nice treat. I also used to take part in the decorations around the house since I was very little.
Talking about the Moana Christmas tree you built last year – it was a big hit. Does it still sit in a corner of your house?
hahaha, no the Moana tree is gone since after Christmas last year. But the pieces are still there wrapped in bubble wrap in a closet. Some of the ornaments as bulbs and a few flowers I reused them on this year's tree.
Why Disney and not something else? How would you describe your love for Disney characters and which one is your favorite?
People have asked me that a lot, I'm not going to deny I am a Disney Fan. Disney stories are so full of so many elements that any story gives you a lot of fabric to cut to make a tree or anything. I think it is also a great way for people to get engaged as almost everyone loves something about Disney.
I have many different favorite characters but the Evil Queen is one of my favorites, we have to admit she is beautiful and fabulous just a bit jealous of Snow White but we can work on that!
How do you drive inspiration for your projects?
Sometimes there is a storm of ideas on my head. Then I start narrowing them down. Sometimes I start even with multiple stories I would like to do and how I would execute them. Then I pick the one I wanna do, and watch the movie for inspiration and sometimes even go to the Parks and look at the rides and things like that and I start creating.
Tell us about the ornaments and decorations you've put on this year's tree.
Most of the ornaments this year are handmade, sculpted and painted. The Evil Queen was a foam head painted and then I made the crown and neck piece. The witch was also a foam head that I resculpted on top and painted. The mirror was a combination of a picture frame and then the rest was cut and painted on foam board with LED lights inside as well as black light paint for a more dramatic result.
I also sculpted all the books and shelf on the top of the tree. I painted Snow White eyes to make it look asleep and used the same doll box as a starting point for her glass coffin which I sculpted out of foam the rest of it, I painted.
The dwarfs I bought them and then glued them to the balls and then added all of the jewels to them.
Also, the skirt of the tree was totally hand drawn and painted after a sequence from the beginning of the movie.
Your creations are intricate and detailed. How long it takes to complete a Christmas tree?
They are detailed indeed, it takes me from 9-12 months from the moment I start planning until I put up the tree. The day of the ensemble of the tree this year took me 10 hours.
Is this just a hobby or do you offer decoration ideas as a service as well? Do you intend to sell these trees at some point? If yes, what's an estimated price range?
It all started as a hobby but I have done some stuff on commission. Of course, I'm willing to make people trees if they hire me. The price depends on what the client wants. Is hard to say until there is a design on how it would look.
What reactions are you getting from your friends and fans on this year's project?
The reactions have been amazing, not only from my friend but also from people all over the world. The tree has been shared so many times by so many people and pages of Disney and Christmas fans.
Any response of your fan that made you emotional and you want to share with us?
A lot of people have been inspired and now want to make something similar. I think those reactions are what motivates me to keep doing more stuff. There have been all kind of reactions good ones, bad ones, and even funny ones, those that make me laugh are my favorite ones.
Which one is close to your heart – Moana or Snow White Christmas tree?
Oh my goodness, I can't decide which tree is closer to my heart, they all are like my babies, and they all are special to me. I've done, It's a Small World, World of color, The Little Mermaid, Moana, and this year I did Vanellope and The Princesses and Snow White and all of them are my favorites.
Any tips you want to give to your fans out there for decorating a perfect tree?
My tip for all of the people who like what I do is, start planning early, and don't wait until Christmas to do it. You can buy things that are not Christmas during the year when seasons pass and turn them into what you want. Having Halloween since the summer on the stores helped me to get a lot of things to bring the Snow White tree to life.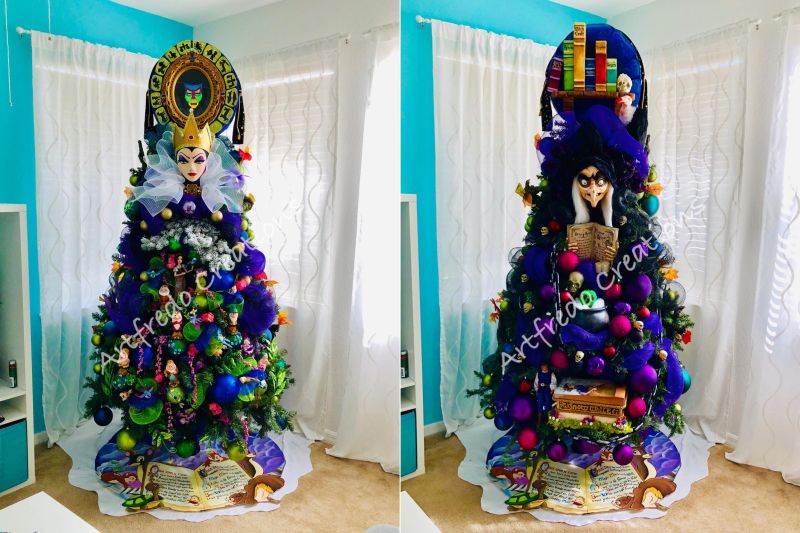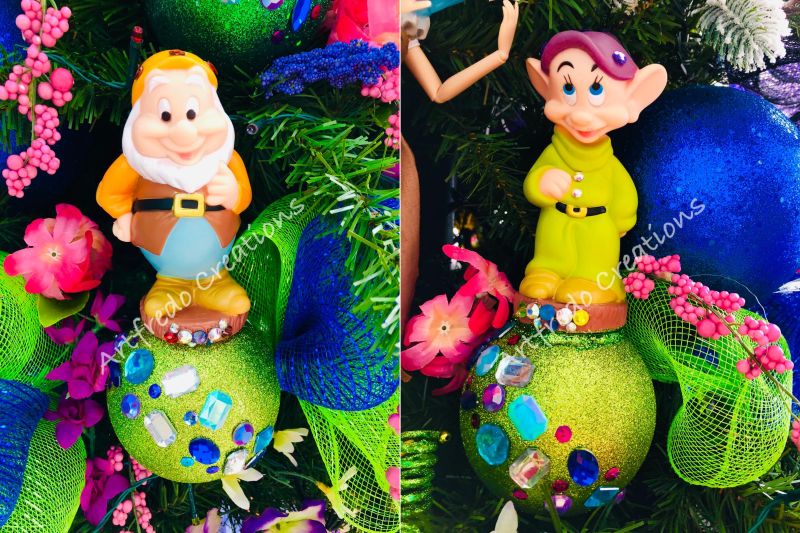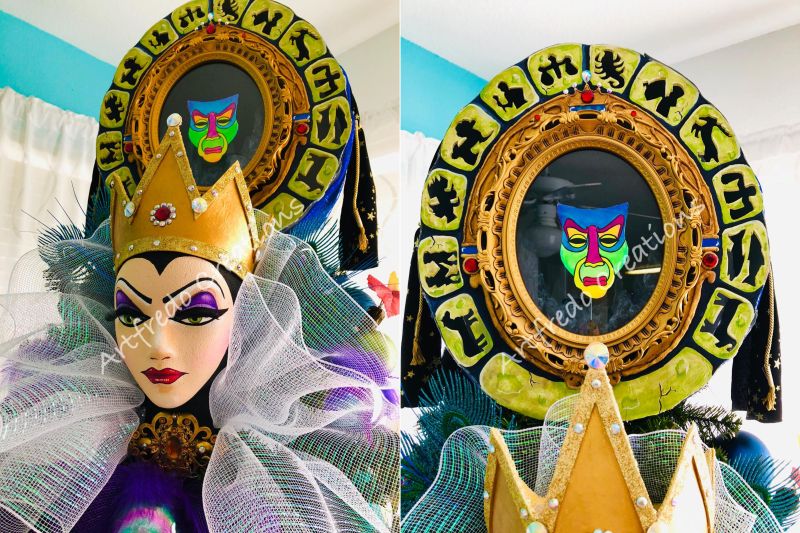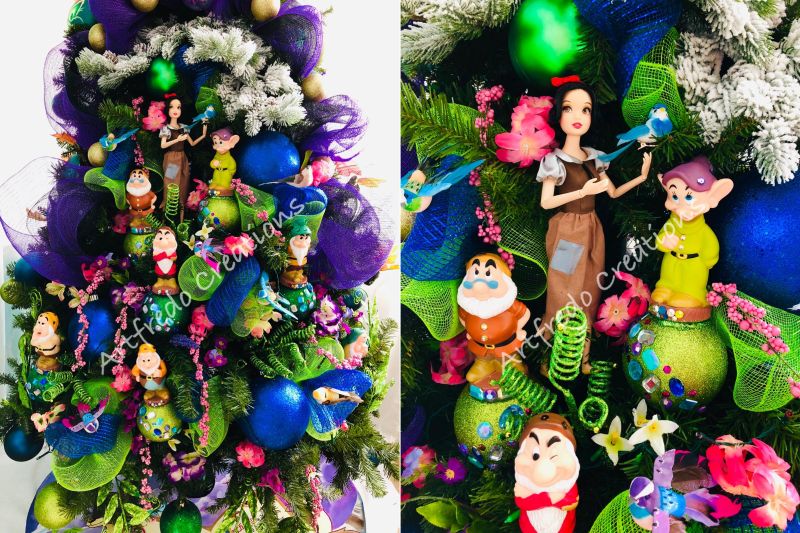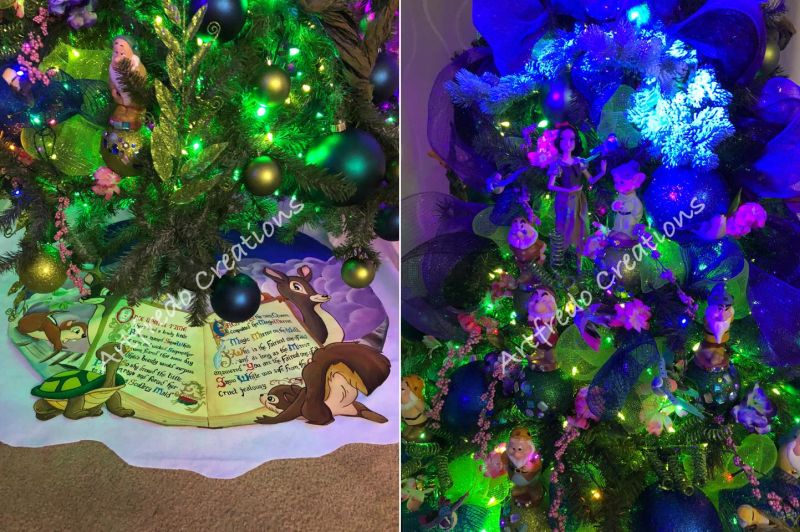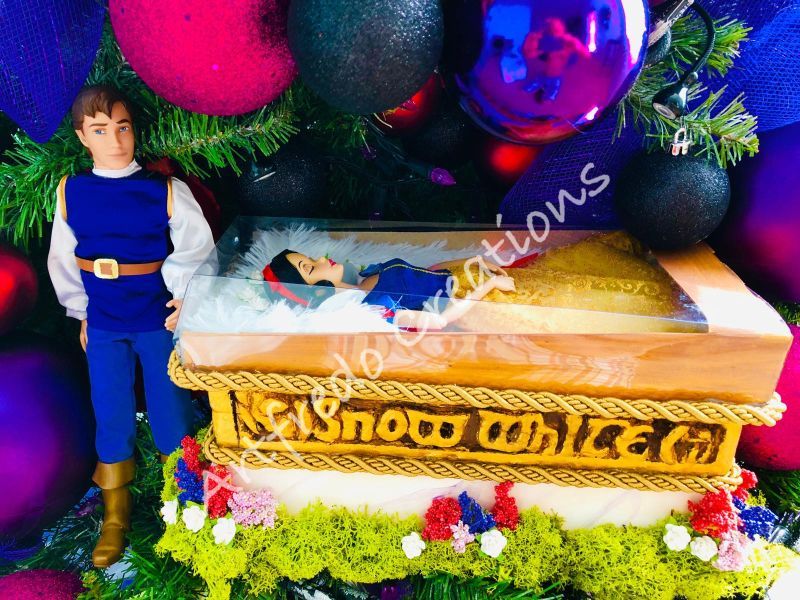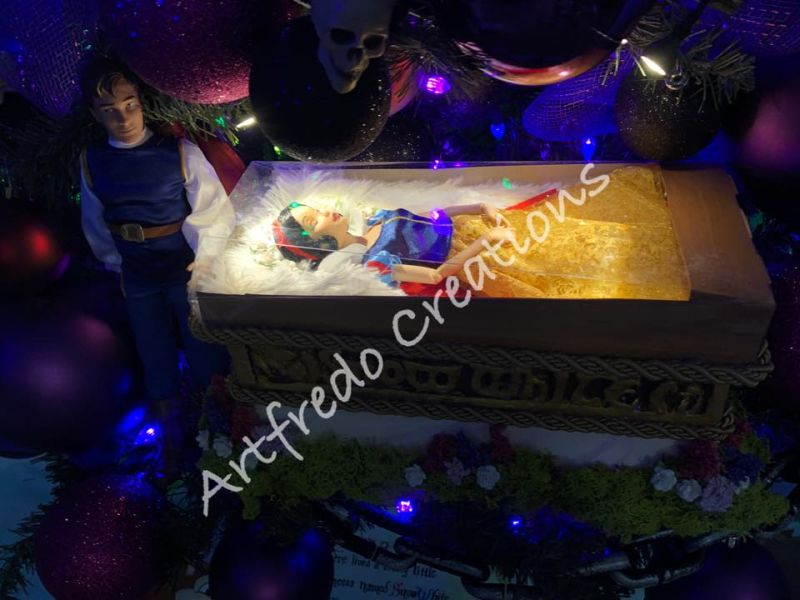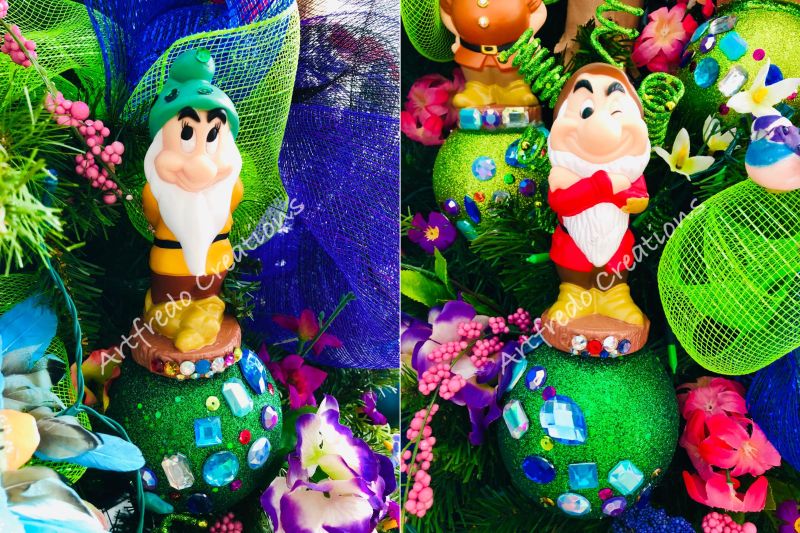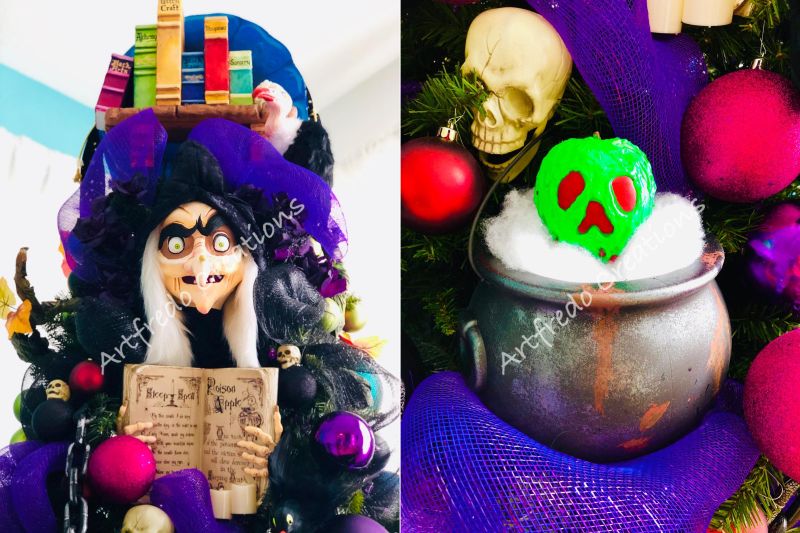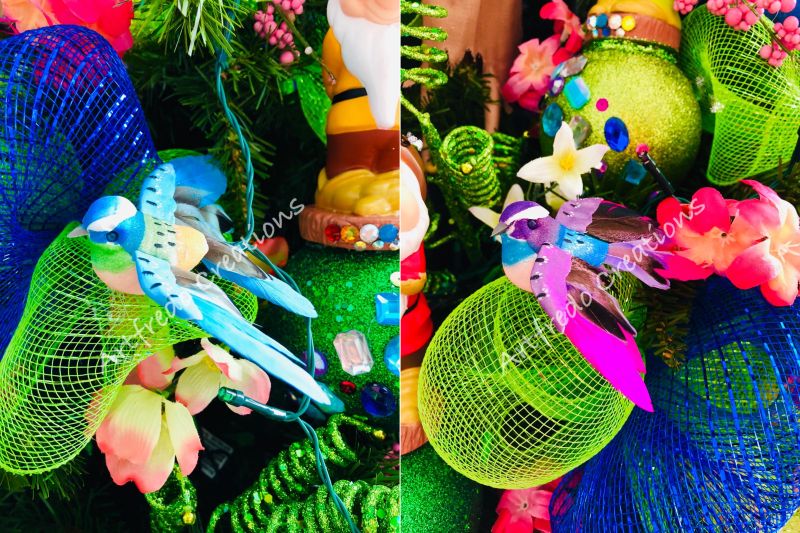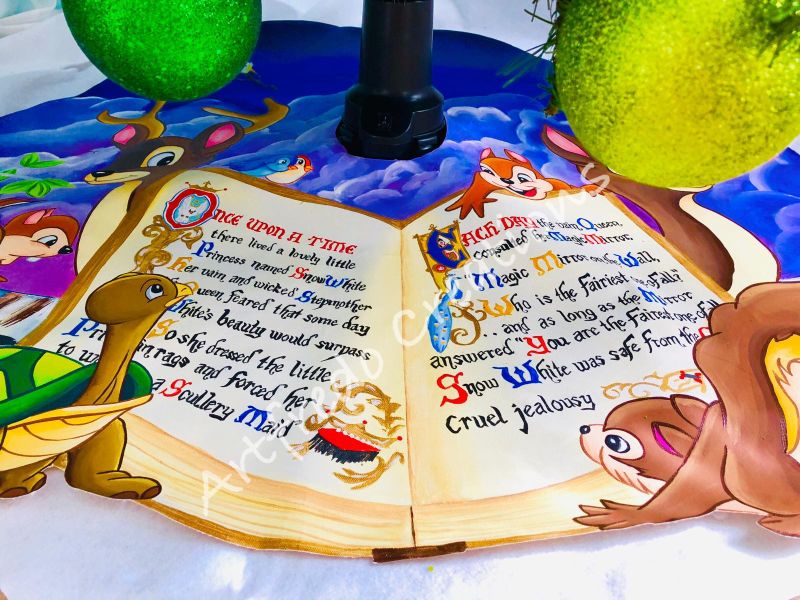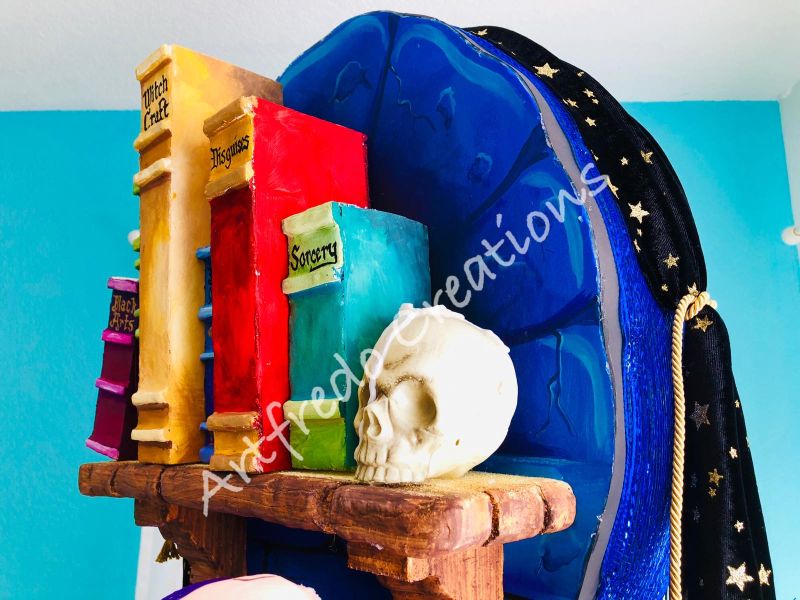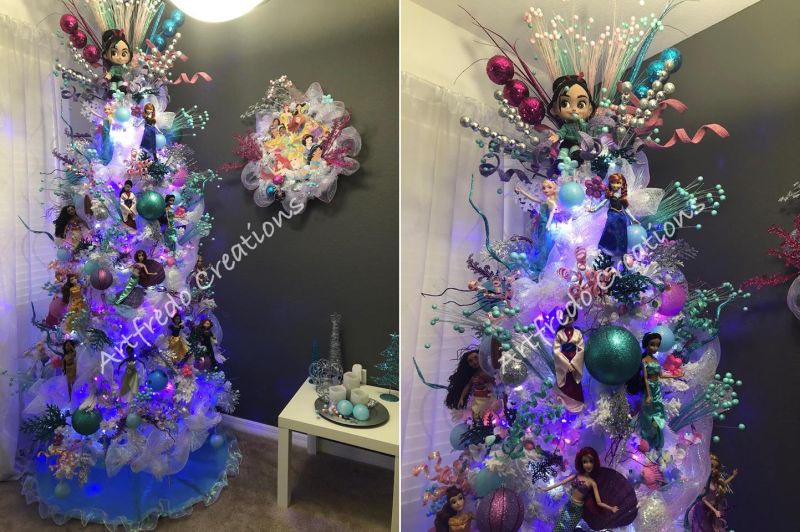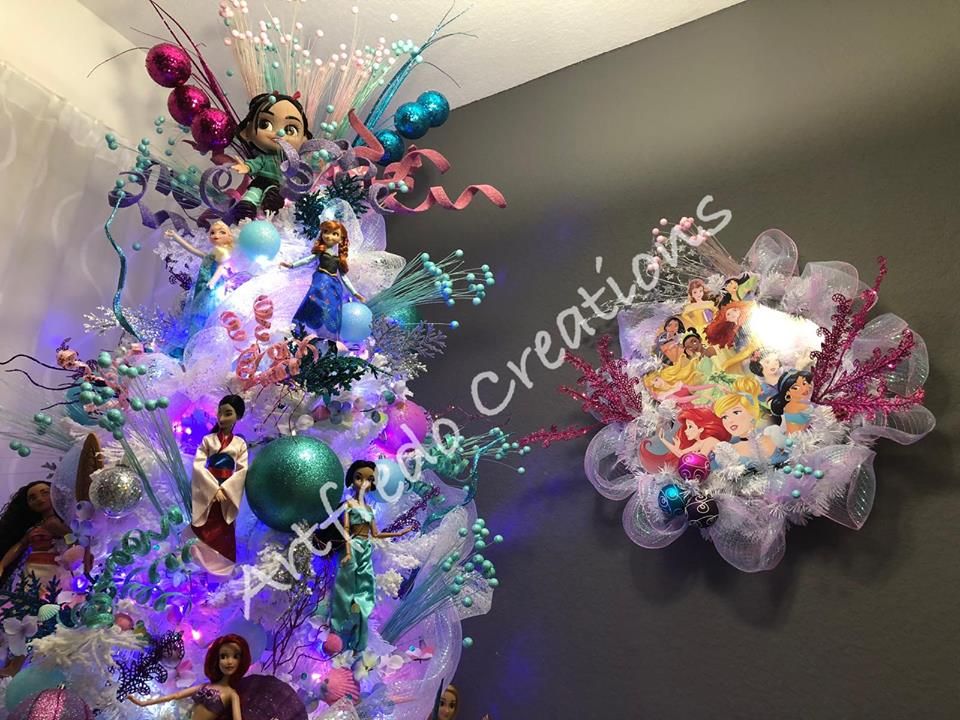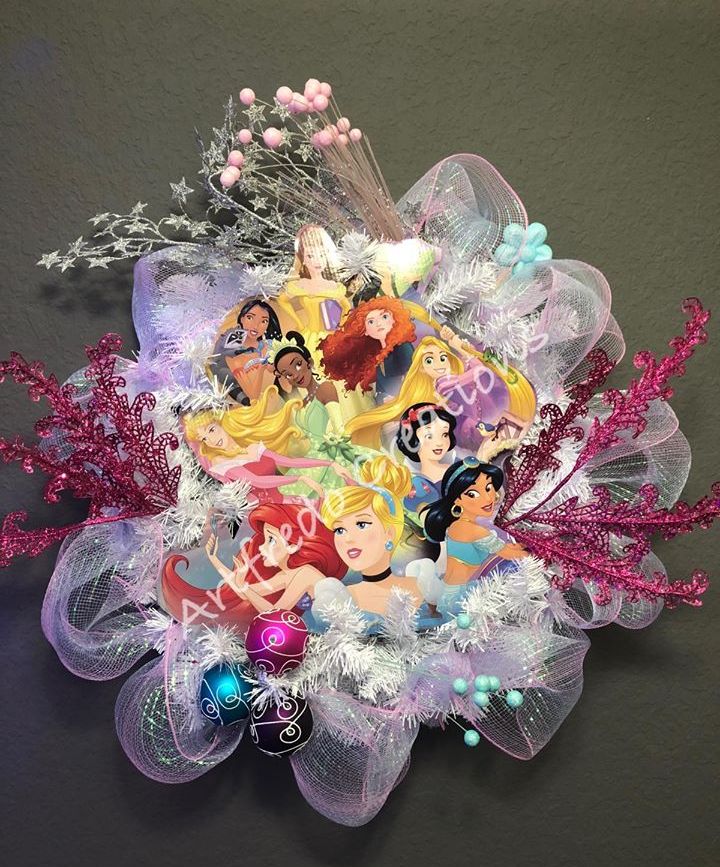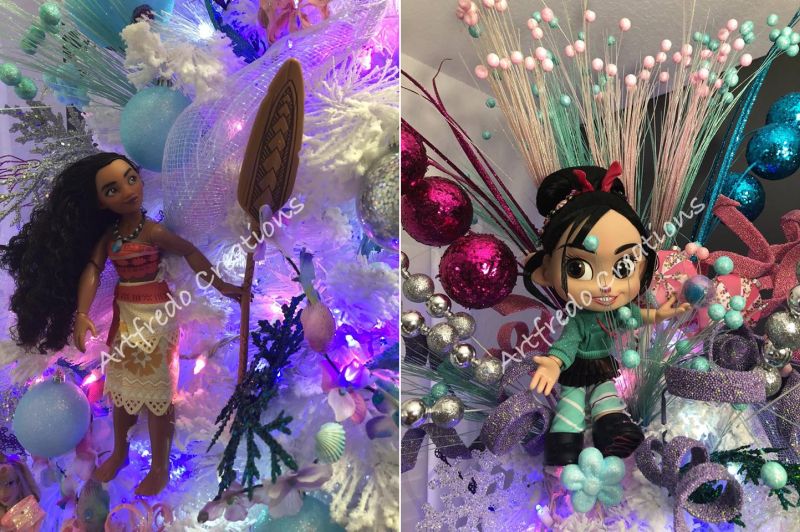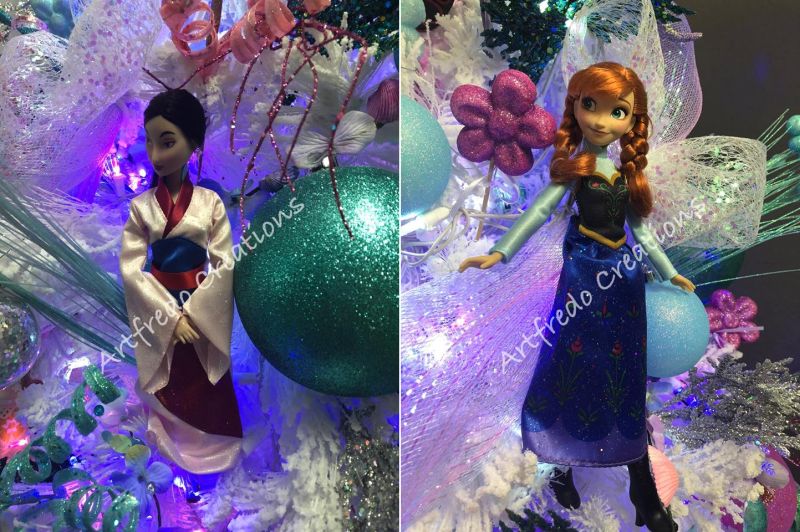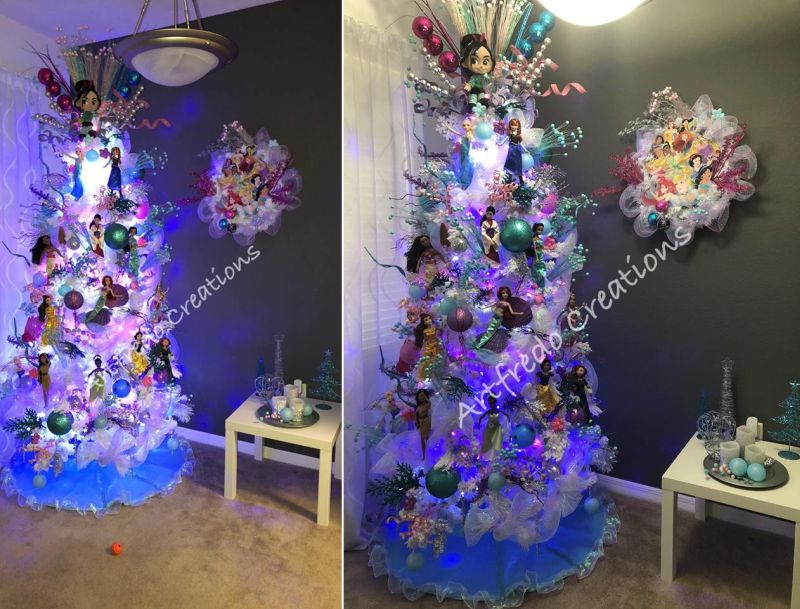 Special thanks to Alfredo Majuri Vargas for sharing details and photographs with us!