Believe it or not, you can make a number of amazing items including furniture from scrap wood. It just depends on individual skills. If you are looking for small scrap wood projects that take less time and require intermediate skills, we have just the thing.
To help you out, we have compiled a comprehensive list of little things you can make out of scrap wood. These DIY projects are sure to inspire you to create something useful for your home.
Wooden Side Table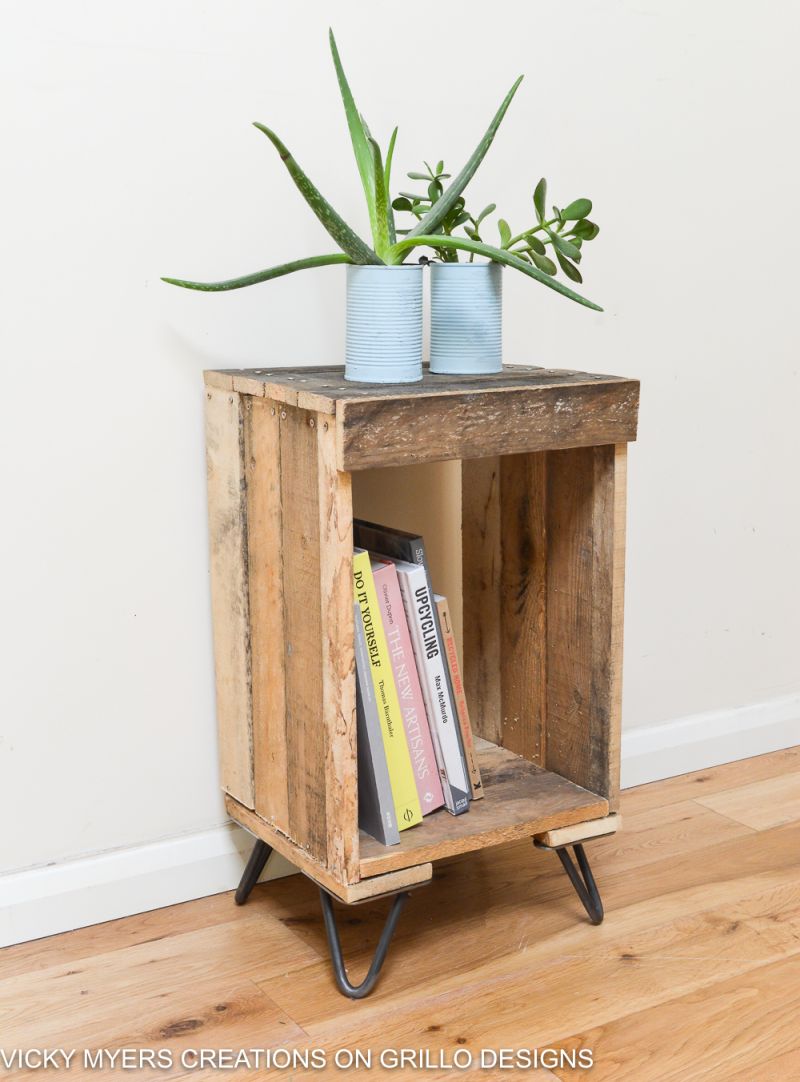 This DIY pallet wood side table is a great project for beginners. It involves simple measuring, cutting, and joining wood pieces together. Adding some finishing touches and you have got yourself a table.
Tutorial: Vicky Myers Creations/Grillo Designs
Wooden Desk Lamp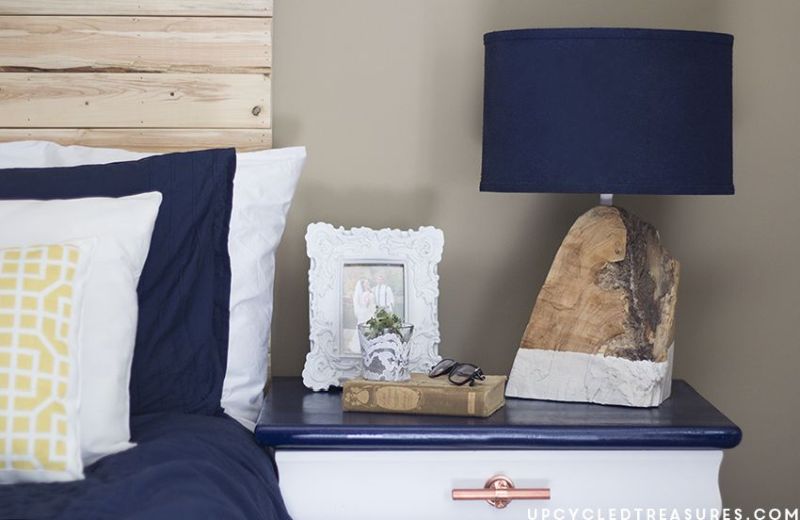 Wood lamps are modern and stylish additions to your space. You can make one that fits perfectly with your décor. Just get a salvaged piece of wood and get to work.
Tutorial: Mountain Modern Life
Reclaimed Wood Coat Rack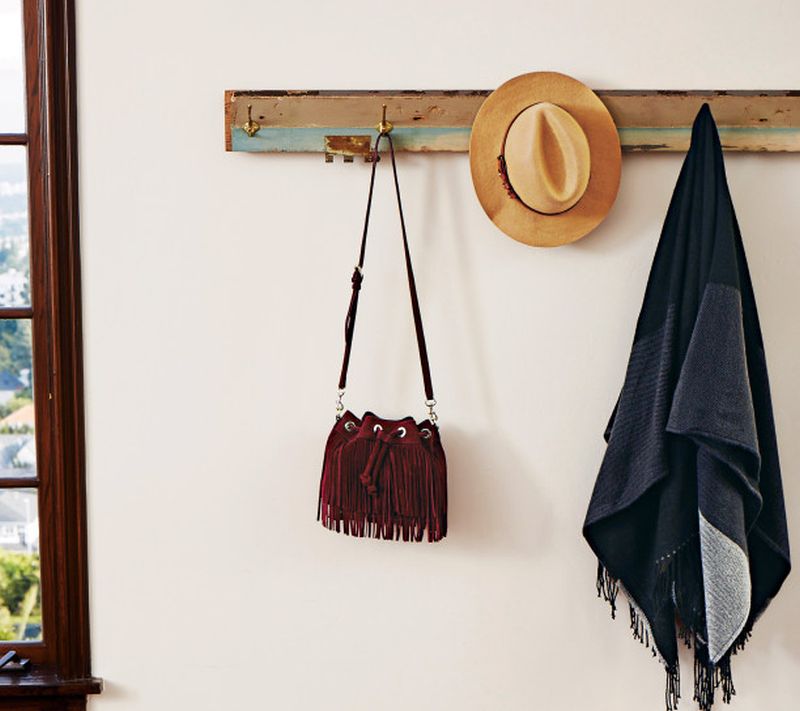 If you are creative enough, you can transform reclaimed wood in countless ways. This handmade wood coat rack, for instance, will help keep your entryway neat and tidy. It will provide dedicated space to hang hats, coats, and bags in one place. Build one easily with a piece of wood and some characteristic hooks of your choice.
Tutorial: Because IM Addicted
Napkin Holder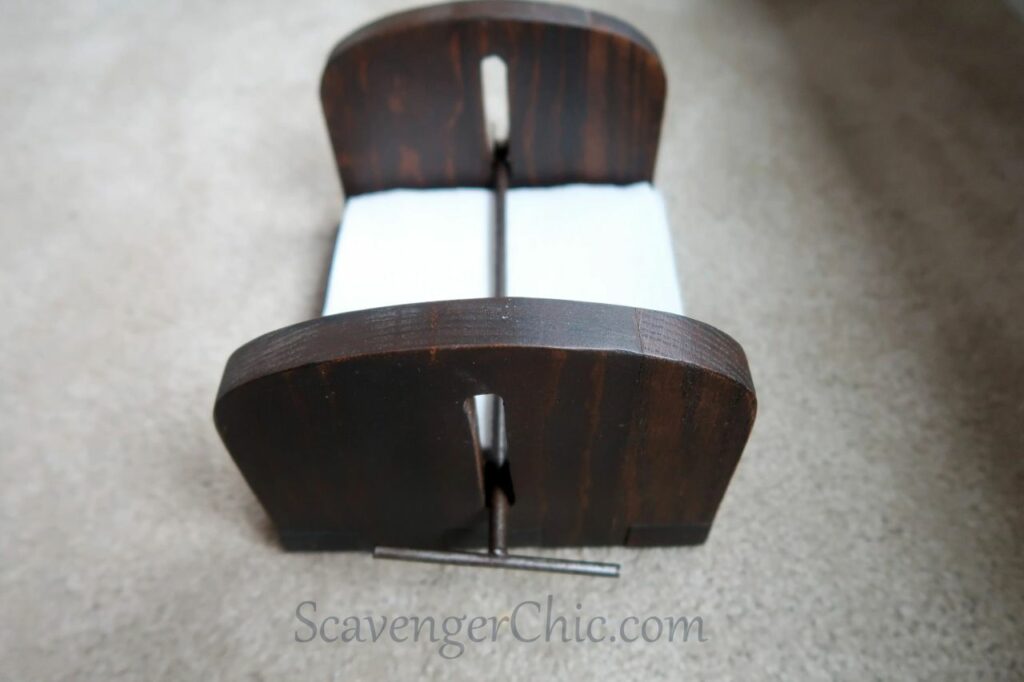 This small DIY project can help you transform the look of your dining table. It makes use of scrap wood and a metal bar to keep the napkins in place.
Tutorial: Scavenger Chic
Plant Hanger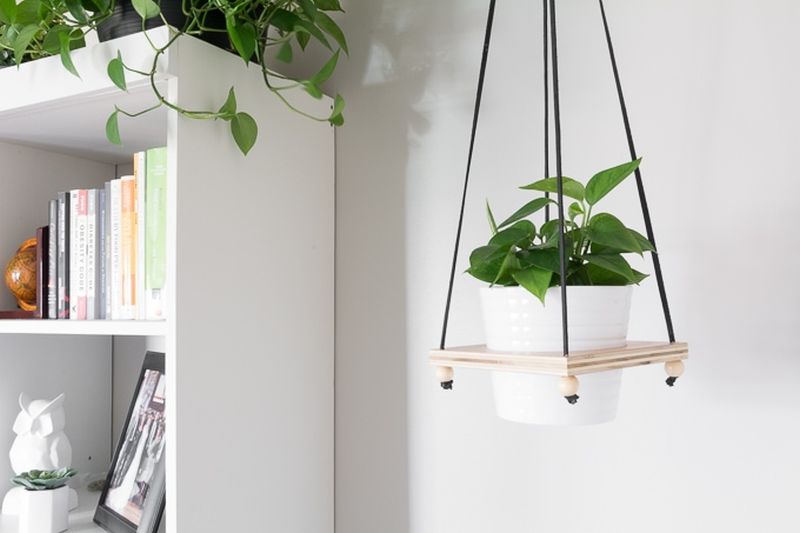 This easy wooden DIY hanging plant holder is created by Brittany Goldwyn. You just need a handful of supplies, including scrap plywood, rope, large beads, and a few tools.
Tutorial: by Brittany Goldwyn
Wooden Serving tray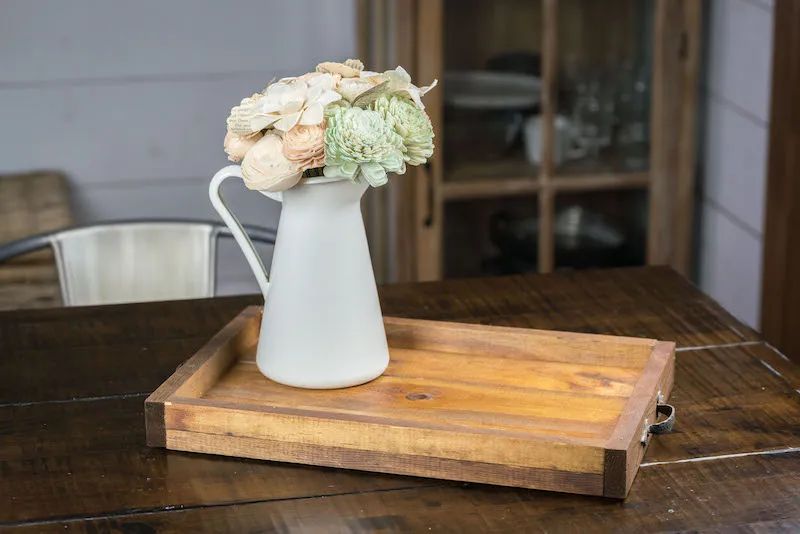 It is an easy-to-make wood project that will look great on a coffee table. You can paint or stain the tray to match it to any décor. The tray can also be sealed with linseed oil.
Tutorial: Farm Life DIY
String Light Chandelier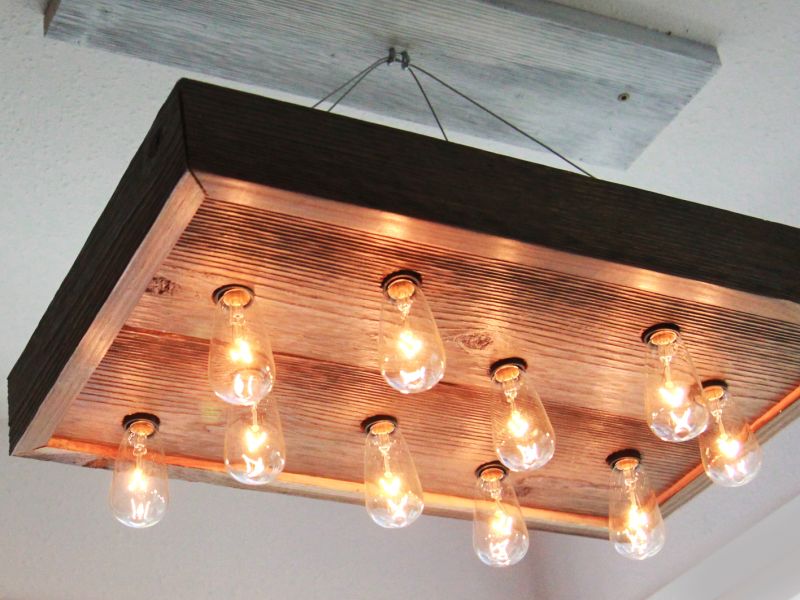 Salvaged wood can be used to build beautiful woodworking projects like reclaimed wood lamps. This rustic DIY chandelier is made using string lights and some reclaimed wood by Youtuber Darbin Orvar. The project was completed under the budget of $40.
Tutorial: Instructables/Darbin Orvar
Also Read: 20+ Ways to Get Creative with Reclaimed Wood
Wooden Shelf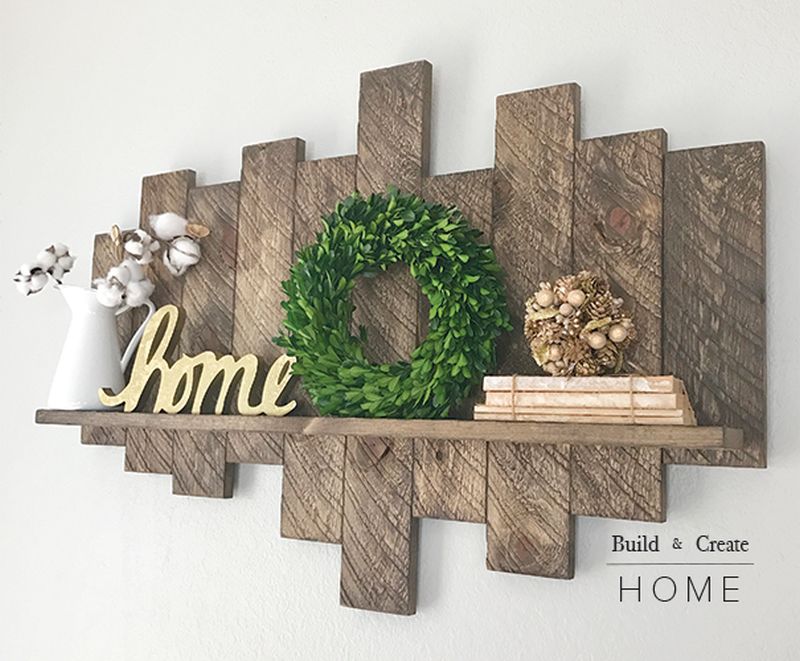 Giving a second life to a salvaged piece of wood is certainly admirable. Scrap wood pieces that normally clutter store rooms can be used to create shelves. You'll find hundreds of unique reclaimed wood shelving ideas online. Choose one that suits your place and get busy DIYing.
Tutorial: Pretty Handy Girl
Wooden Planter Box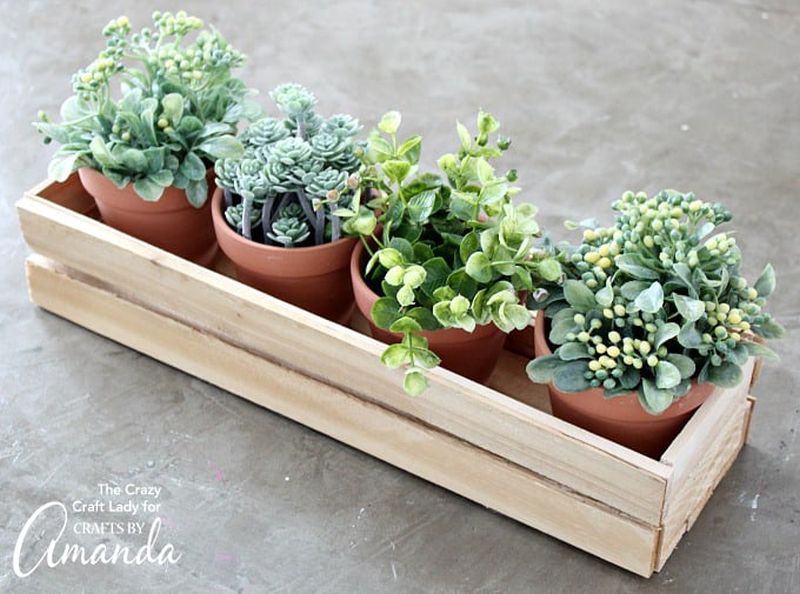 Want to join the green living movement? Start with repurposing old wood panels into planters. Make a beautiful planter box using unused wood shims.
Tutorial: Crafts by Amanda
DIY Wooden Wall Art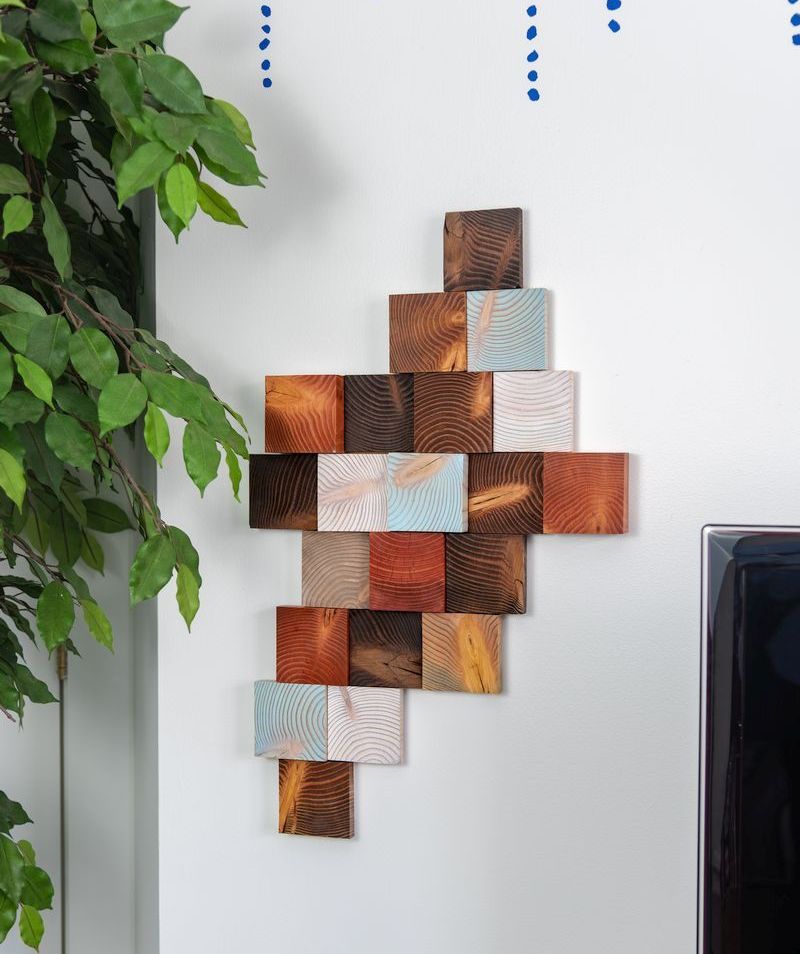 If you have discarded wood pieces at home, you can easily create this wall-mounting art piece. However, you can always shop online but DIY artworks have their unique charm. They make a personalized statement in the living space.
Tutorial: The Navage Patch
Driftwood Wall Sculpture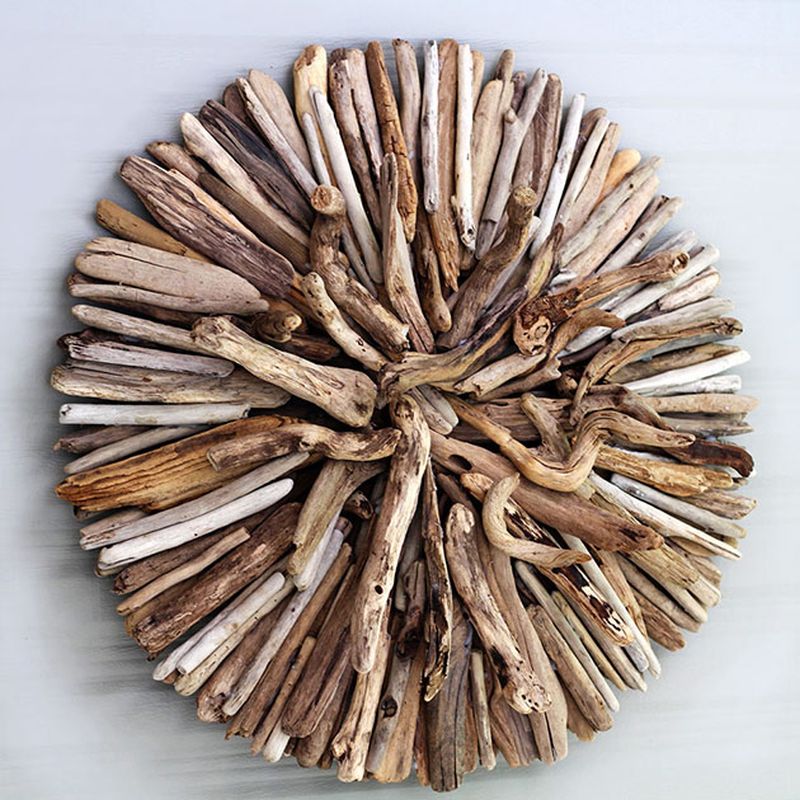 It's very easy to create a beautiful driftwood sculpture using just weathered driftwood pieces. The only task is to glue them up in a creative shape. Use a paper or cardboard template for help and the internet for inspiration.
Tutorial: DIY Driftwood
Wooden Wall Clock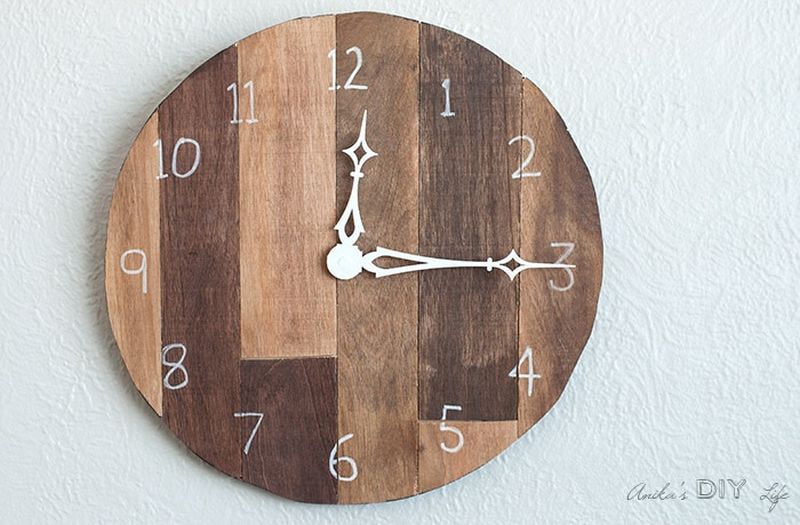 This wall clock made of reclaimed wood will be a charming addition to any wall. It brings functionality plus a unique character to your home. There are many designers who specialize in making wood wall clocks to present a timeless blend of raw and wild. You can make one for yourself at home; learn how from Anika's DIY Life.
Tutorial: Anika's DIY Life
Wooden Herringbone Tray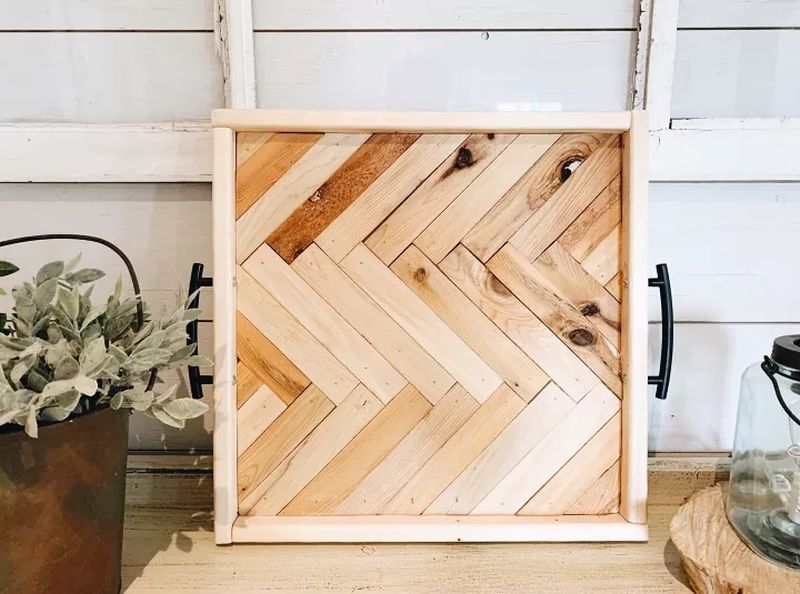 Make this stunningly beautiful reclaimed wood serving tray to add rustic charm to your coffee table. The herringbone pattern makes it unique and a perfect homemade gift.
Tutorial: Hometalk
DIY Barnwood Mirror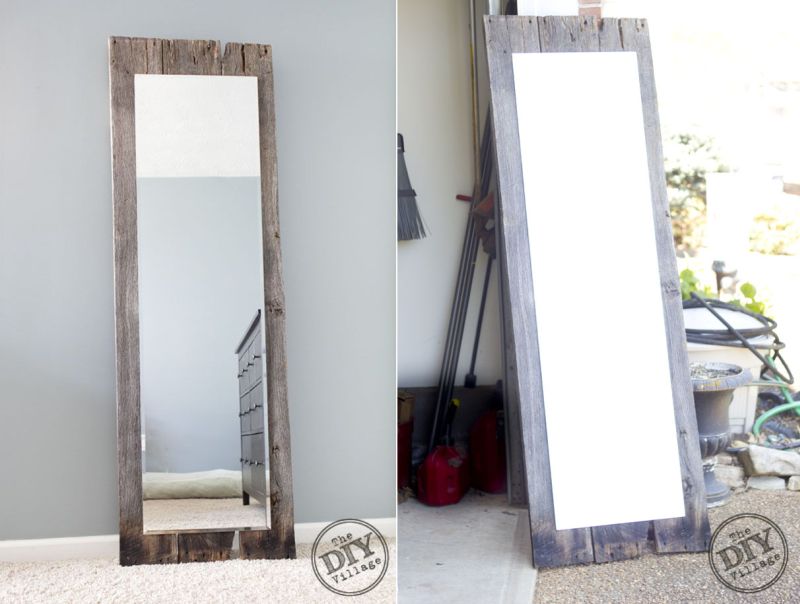 If you have old barn wood at home and want it to utilize in some project, you can try making this mirror. It is a floor-length mirror that will look like a secret door.
Tutorial: The DIY Village
Bathroom Storage Ladder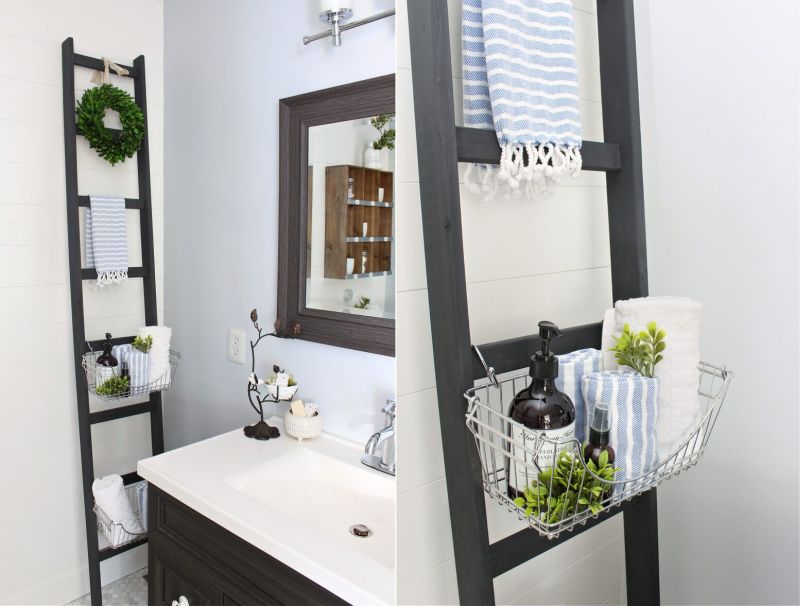 If your powder room lacks space, you can create this easy ladder storage for rescue. It adds character to the bathroom and provides some additional vertical storage.
Tutorial: Clean and Scentsible
Scrap Wood Vase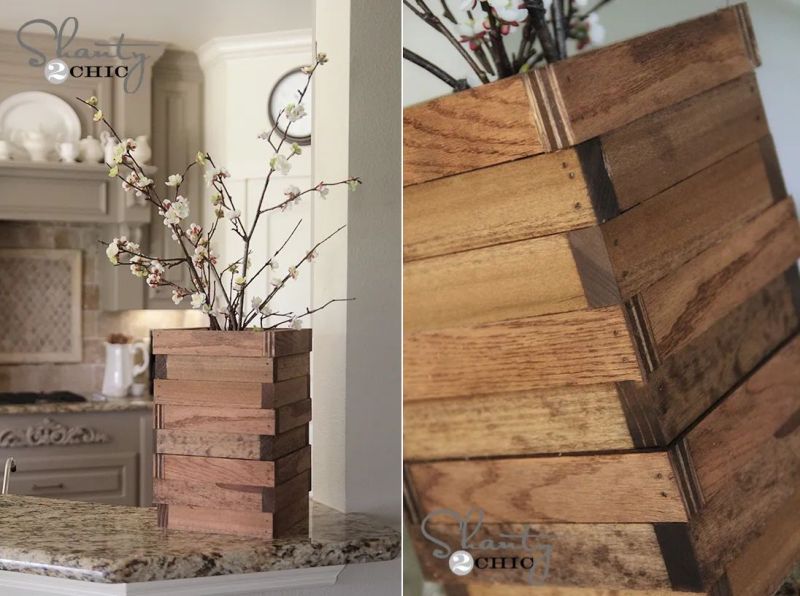 Making a vase from unused wood pieces is a simple, quick, and budget-friendly DIY project. It will help you add natural essence to your home.
Tutorial: Shanty 2 Chic
Driftwood Candle Holder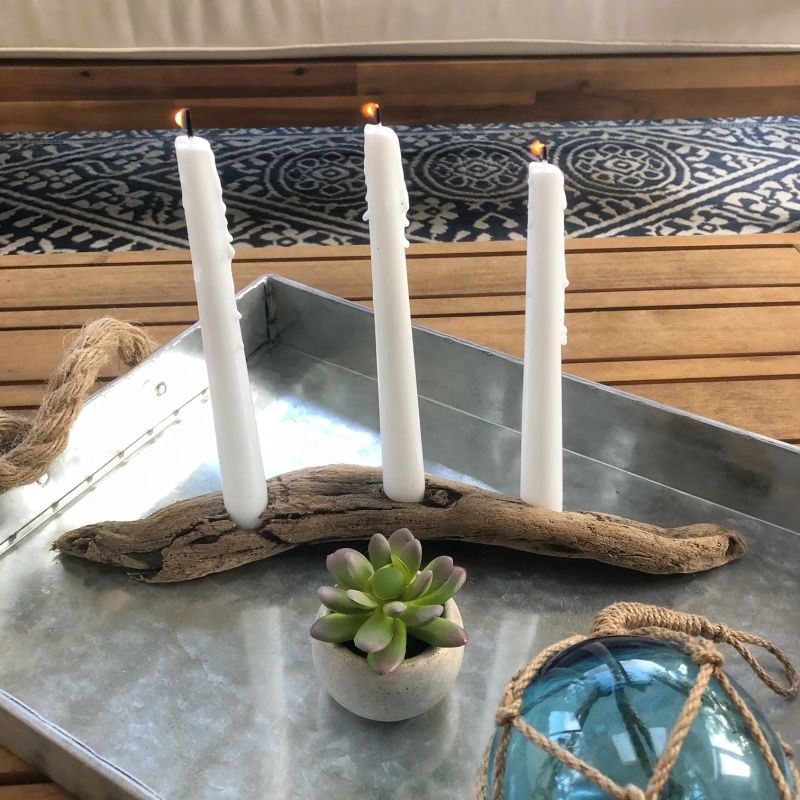 A driftwood candle holder is an easy and inexpensive DIY project to take on. It will create a relaxing atmosphere whether indoors or chilling out on a balcony or patio.
Tutorial: Coastal Kelder
Pallet Coasters from Popsicle Sticks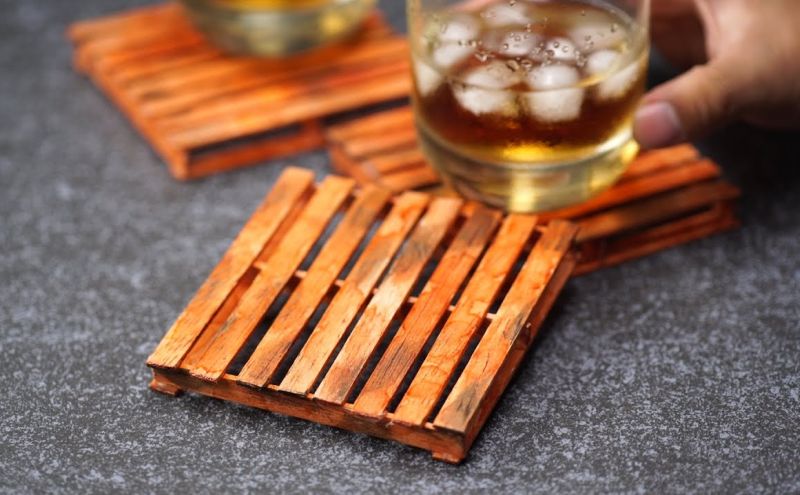 If you are making your first foray into DIYing, this project is just right for you. You only need to glue up popsicle sticks into the shape of a tiny crate, which will serve as a rustic coaster.
Tutorial: DIY Projects
DIY Wine Rack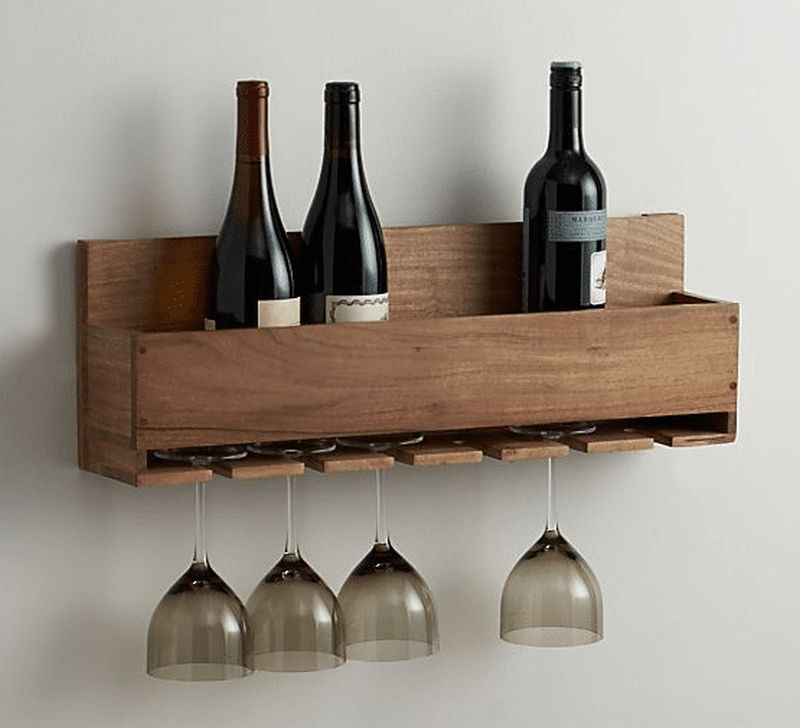 Build this little, wall-mounted wine rack using scrap wood in your garage. There is space for bottles as well as glasses. You will need woodworking tools for this project.
Tutorial: Jenwood House
Also Read: Most Creative Ways to Reuse Oil Drums as Furniture
Wooden Bird House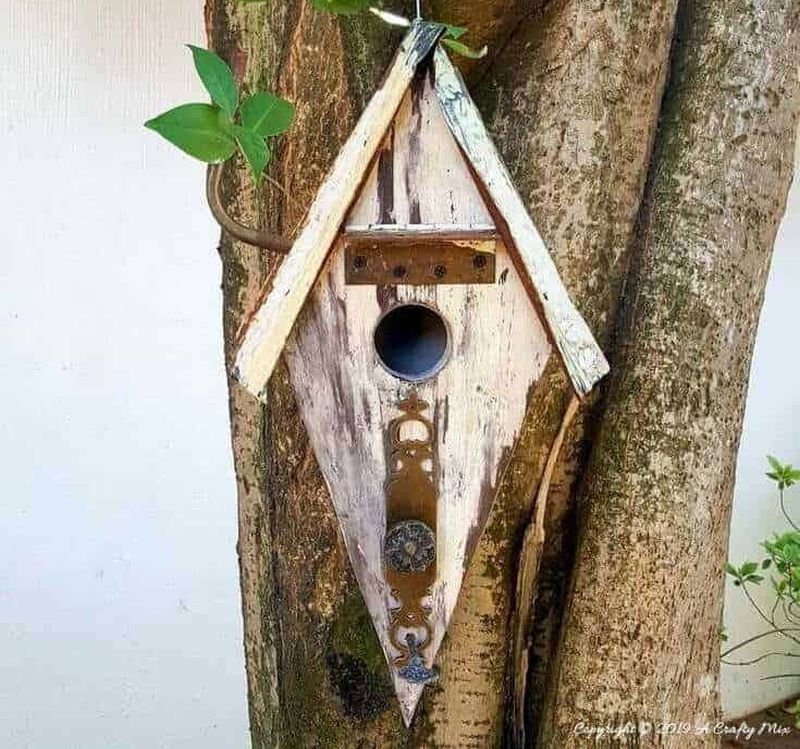 Put wood planks lying unused at home to good use and make a cute little shelter for feathered friends. It will really be enchanting to see and hear birds in your backyard.
Tutorial: A Crafty Mix
DIY Wood Succulent Planter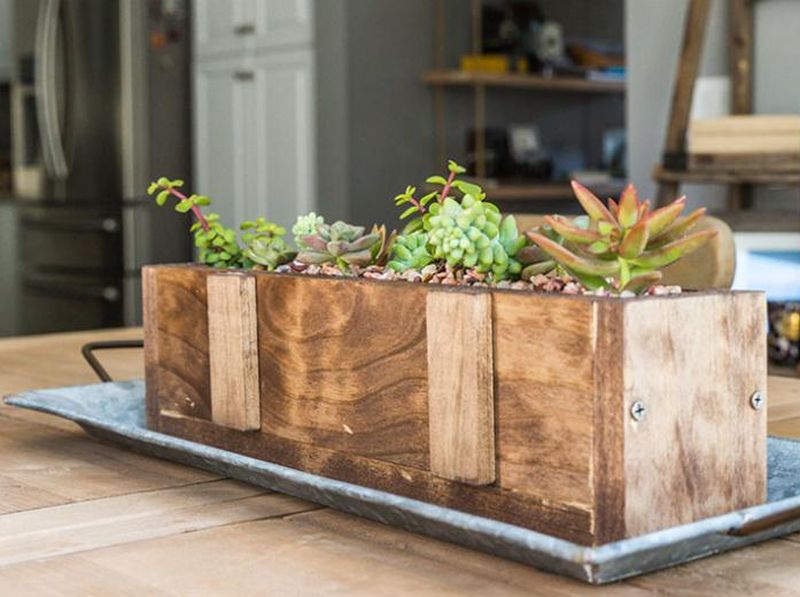 This easy-to-make wood succulent planter is the perfect way to bring nature into your home. You will definitely enjoy building this planter box as it only needs basic supplies.
Tutorial: KJ
Toilet Paper Holder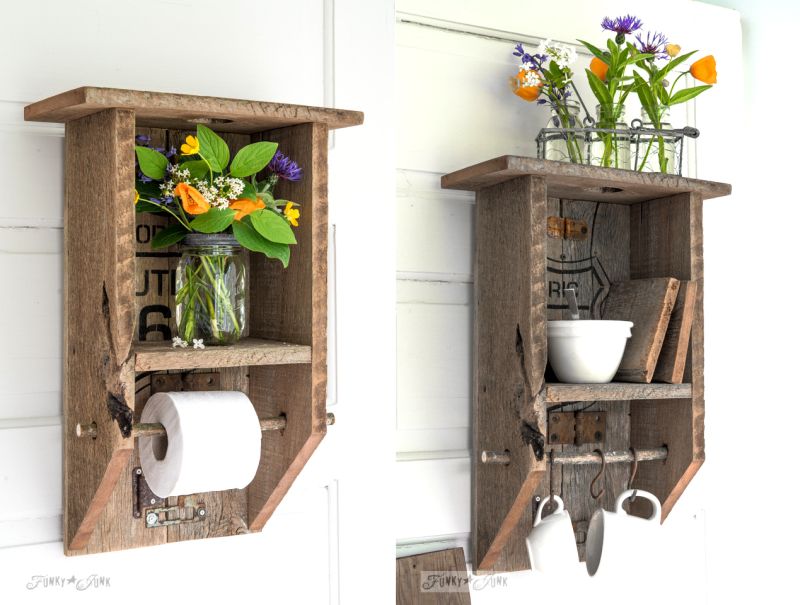 This little shelf can be used in any room for any purpose. Use it in the kitchen or your bathroom with a branch dowel to hang toilet paper. The natural imperfections of the wood make it unique and rustic.
Tutorial: Funky Junk Interiors
DIY Arrow Wooden Bookends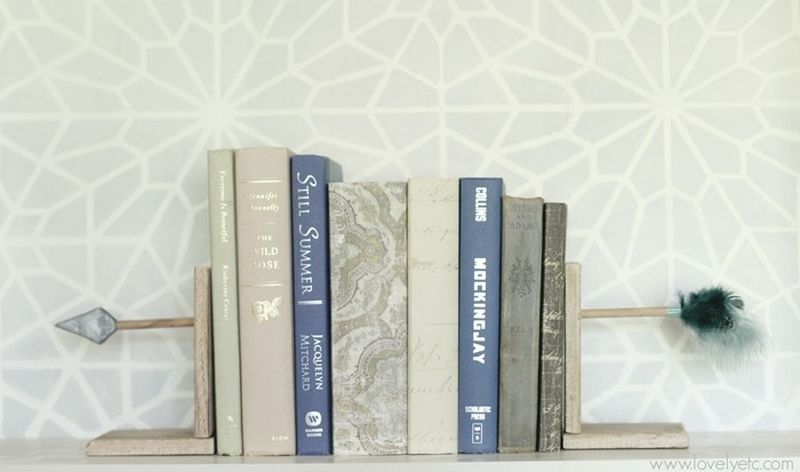 Showcase your books on the shelf with this unusual set of wooden bookends. They are a terrific weekend project for beginners. You can add a piece of metal under them which helps keep them upright.
Tutorial: Domestically Speaking
Modern Key Rack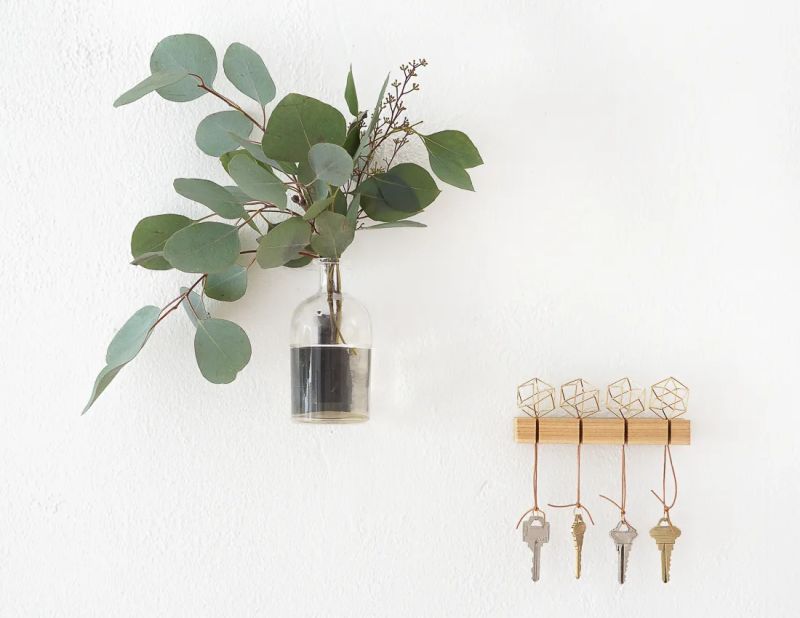 Create a designated spot for your keys at home with this modern and stylish wall-mounted key holder. It has no hooks but slats to suspend the keys.
Tutorial: Francois et Moi
Utensils Caddy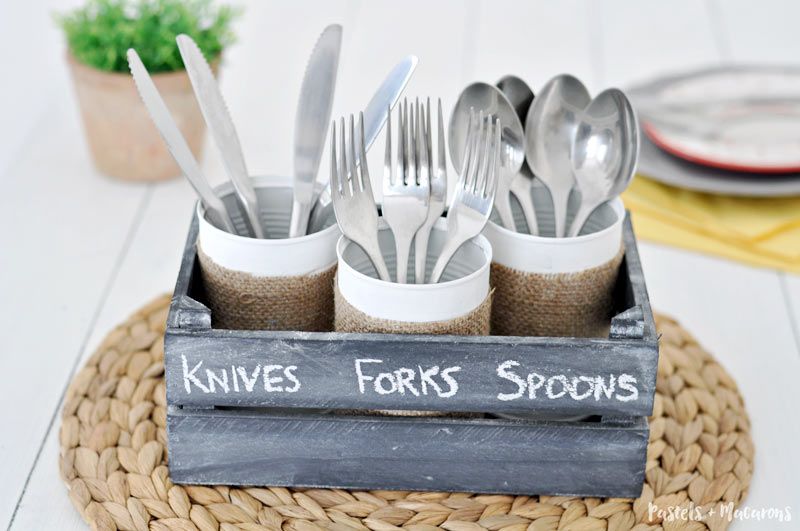 If you are throwing scrap wood away, we suggest turning those pieces into a silverware utensil caddy. It's a perfect beginner DIY woodworking project to make something creative for your table!
Tutorial: Pastels and Macarons
Tree Swing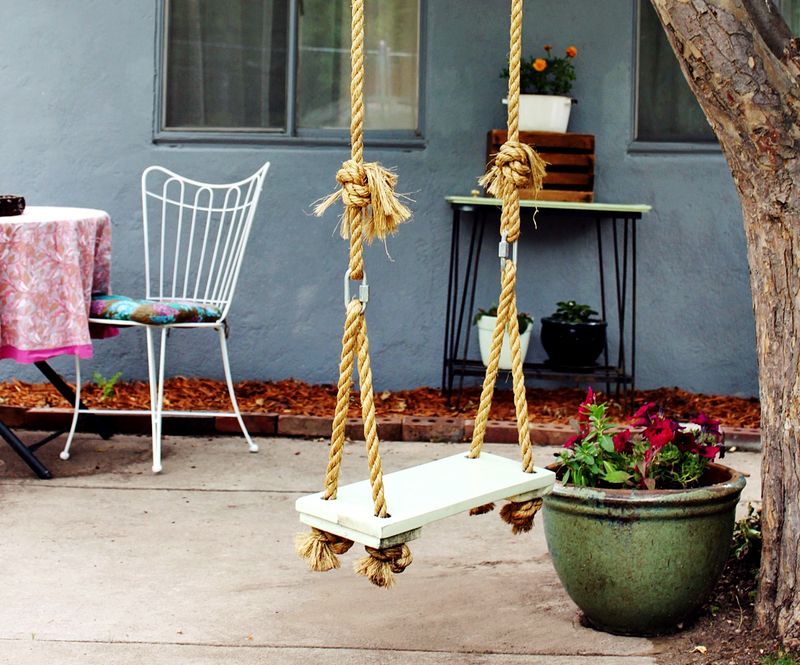 Enjoy outdoors by making an old-fashioned tree swing using reclaimed wood and rope. It requires hardware that can be found at home easily and will bring joy to kids.
Tutorial: A Beautiful Mess
DIY Cutting Board from Repurposed Wood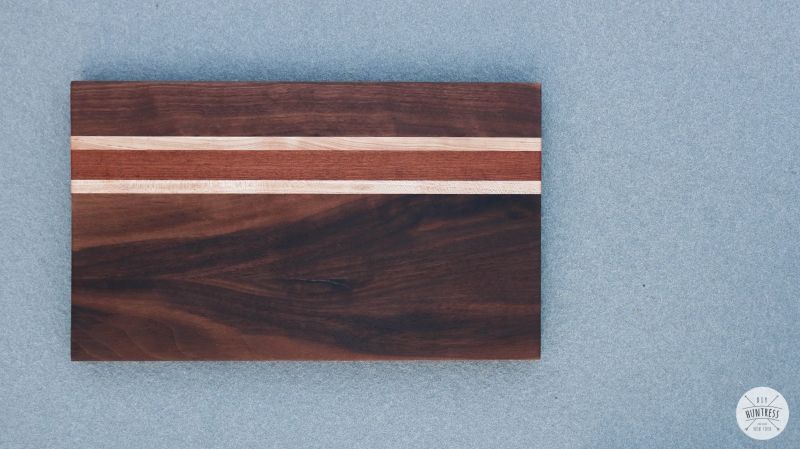 This beautiful cutting board is made with power tools but no planer is needed. It will be a cool addition to your kitchen. Give it a try.
Tutorial: DIY Huntress