The significance of multifunctional furniture is increasing by the day, and a number of designers want to tap into the trend. Some of them are mindful enough to consider the needs of a family pet for dual utility. The Flow Single Sofa by Taiwan-based SUNRIU Design Studio is one such pet-friendly furniture that allows you and your cat to get cozy together. Yes, you can sip a cup of joe while your feline enjoys the confines of a cat tunnel in the same furniture piece.   
Cats are homely companions who always love to be around their parents, and this sofa gives you that novel liberty. The hollow armrests resembling the Ionic Order (one of the orders of classical architecture) create a small dark den for cats to crawl in and hide. This space can even be used for storage when the feline is not around.
As observed from the renderings, the armrests are high and the cat will need to jump over to reach the cat tunnels. This can be difficult for a fat cat but an agile one will have no problems. Both the ends of the armrests are open, which keeps this cat space airy.  
Also Read: 20+ Multifunctional Furniture Designs for Small Spaces
With spiral armrests and a low back, the sofa design seems quite playful and modern – versatile enough to fit in a variety of different interior styles. Along with this, the furniture piece highlights the special bond between humans and their pet friends.
SUNRIU Design Studio has conceived the Flow Single Sofa as a multifunctional living room furniture that is well-suited for homeowners who are short on space for a dedicated cat play area.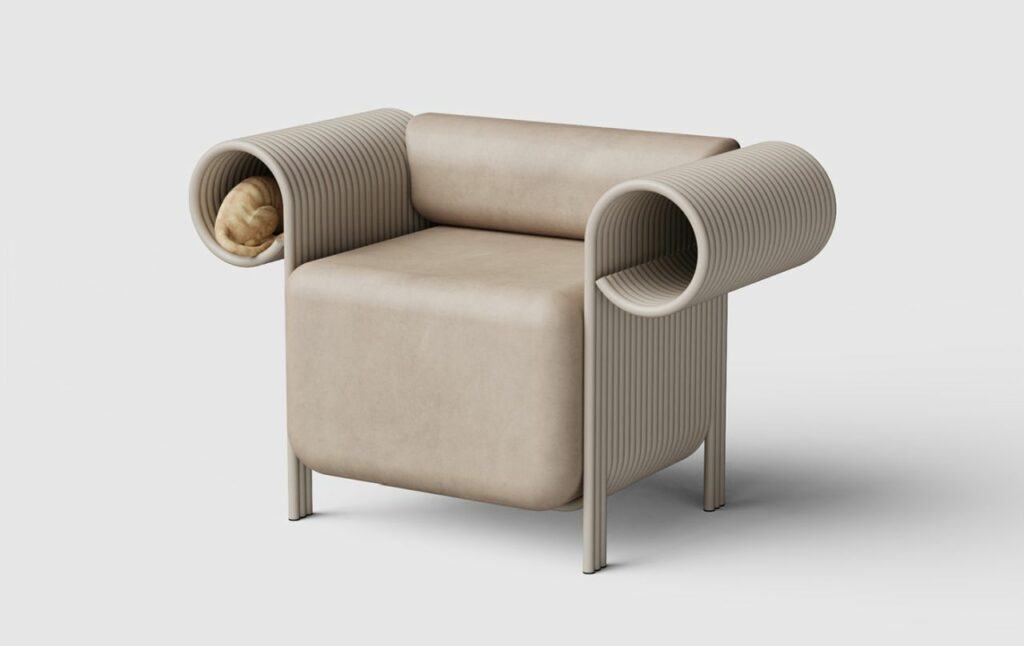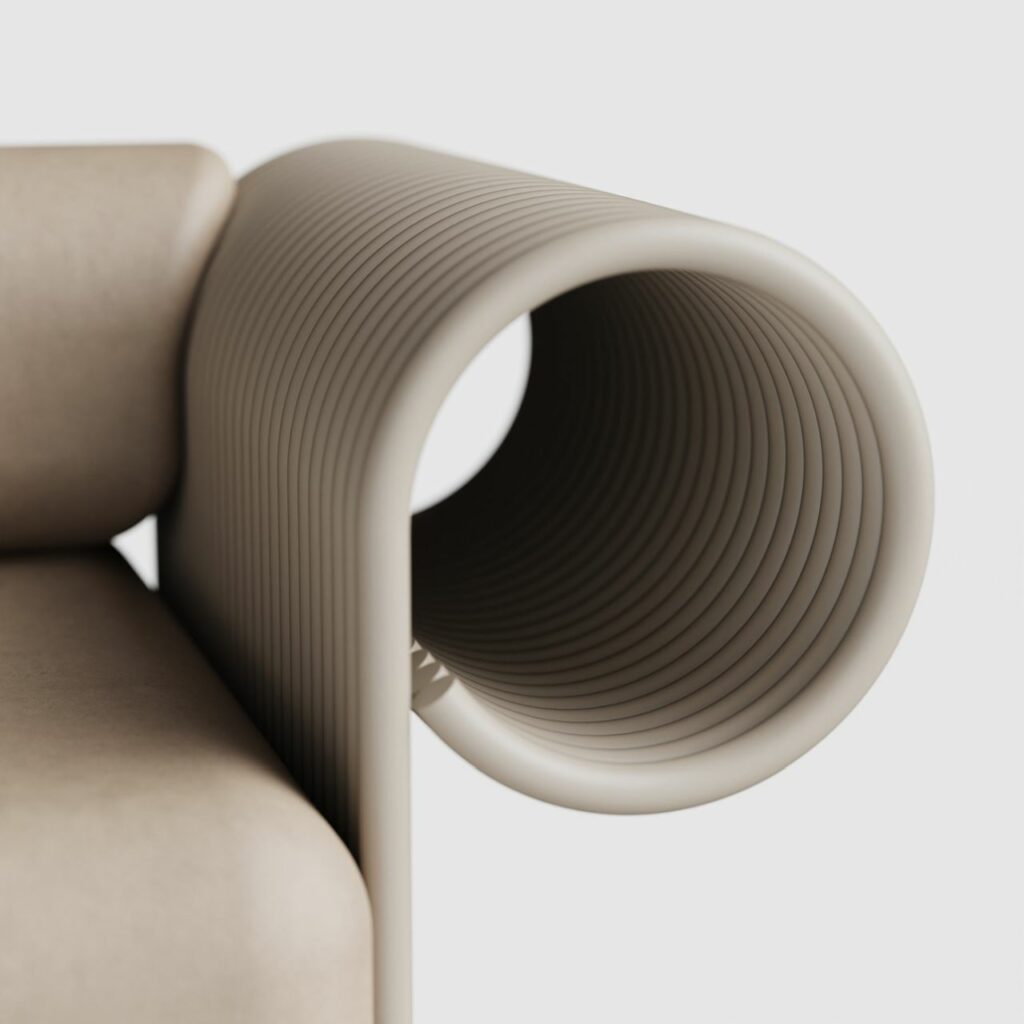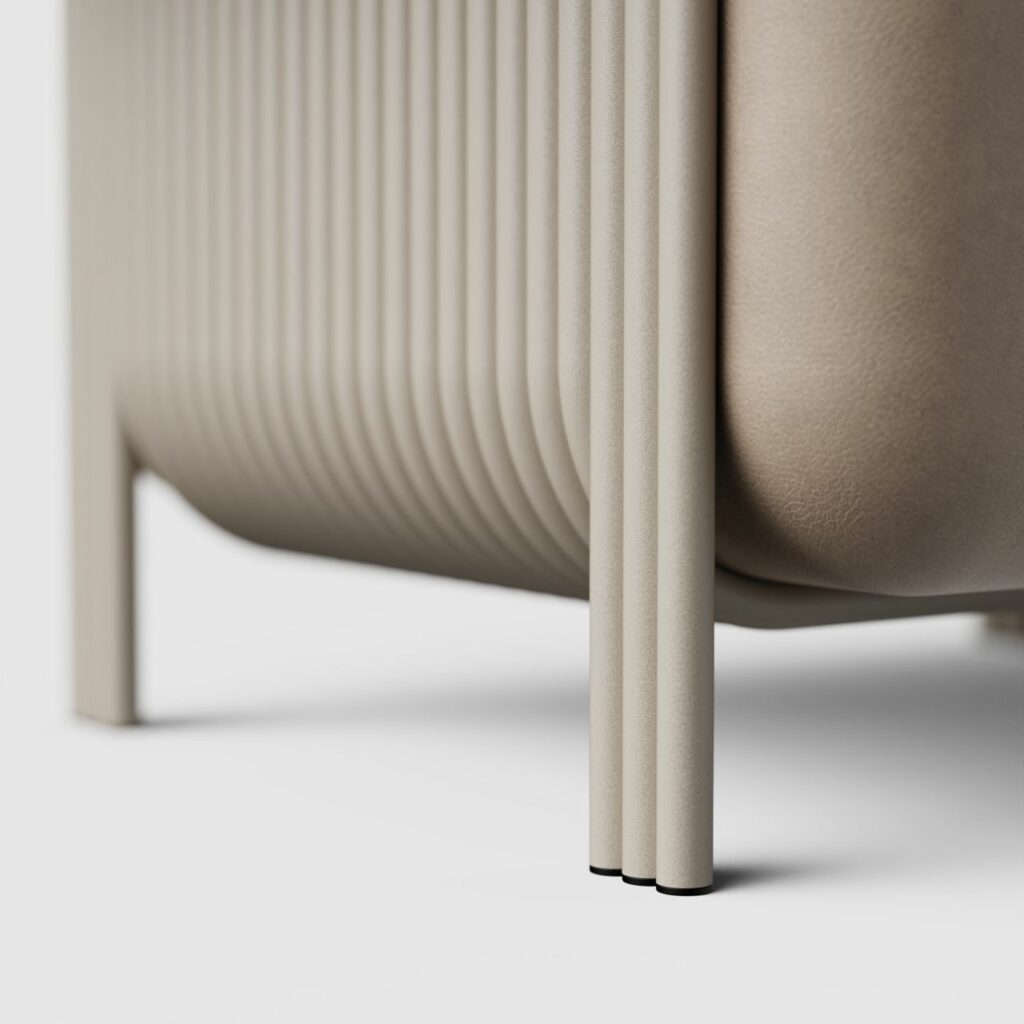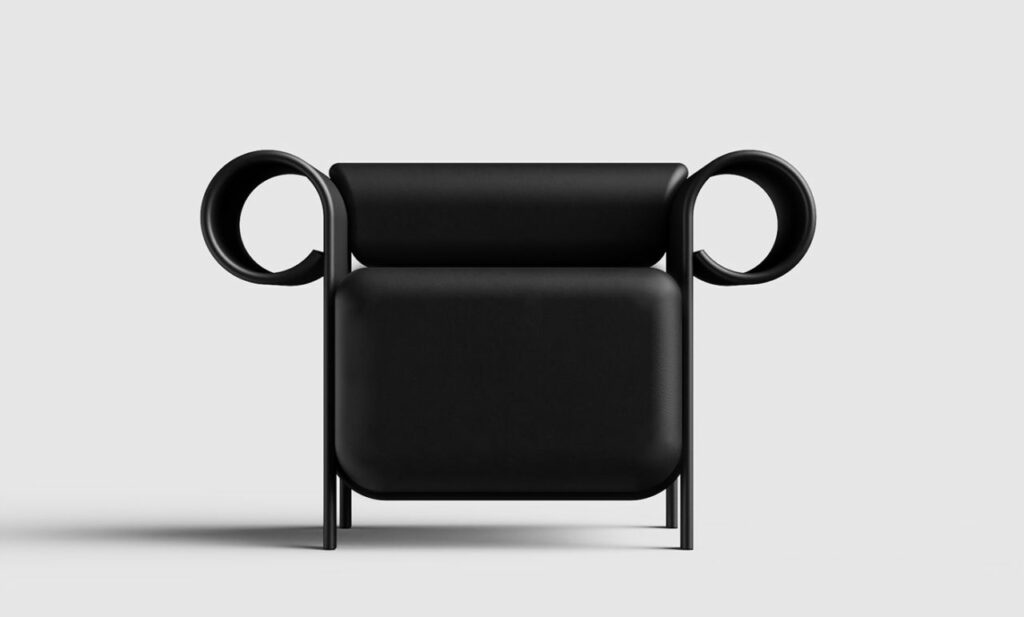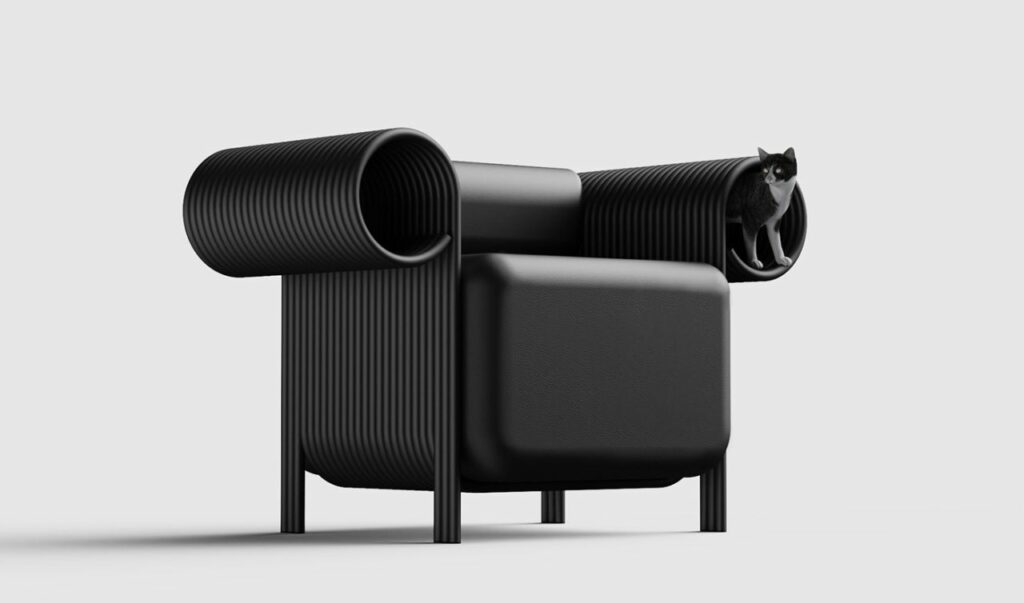 Via: Behance