There's no hiding the fact that CES is dominated by innovative goliaths. When Samsung, Sony, and LG unveil their next-gen products, it's a grave disadvantage for smaller tech players present at the grandest technology show on earth.
However, once in a blue moon a 'new David' is born, bold and valiant to slay Goliath. Below we look at five such tech startups that were all the rage at CES 2023. These startups not only have the potential to challenge the industry giants but also change the dynamics of the game with their products.
The True Wireless Displace TV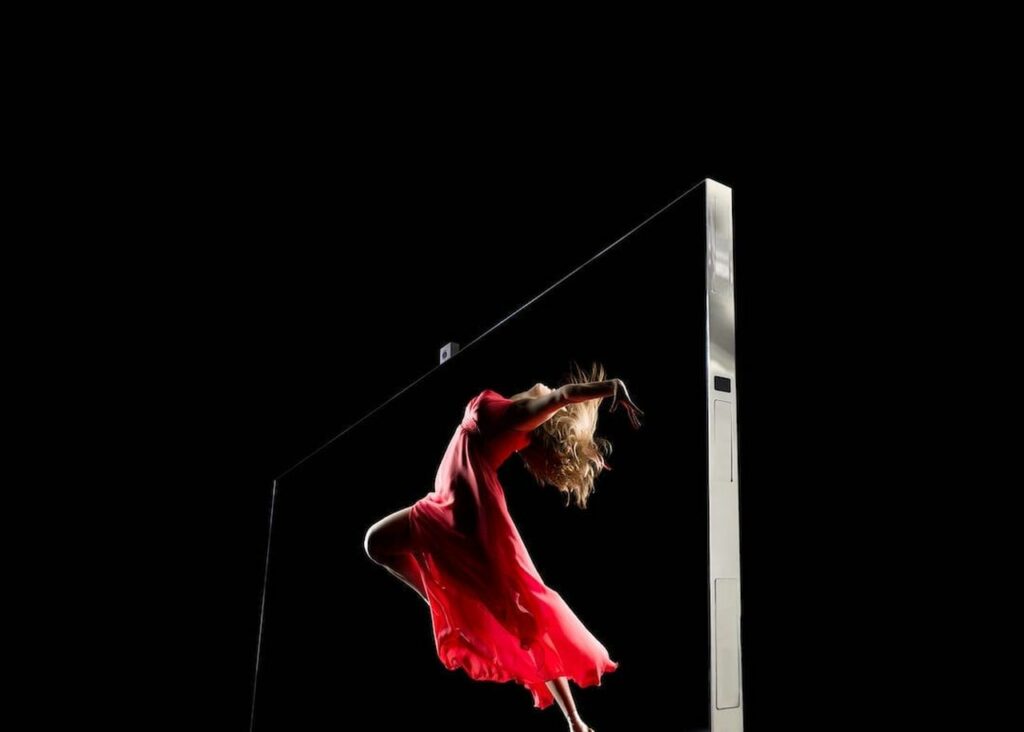 Established in 2022, Displace is an in-home entertainment startup that sent shockwaves across Convention Center floors with the showcase of the world's first wireless television at CES. While LG boasts its own 97-inch wireless television, Displace is the only manufacturer to have actually found a solution to take the power cord out of the equation and make the TV truly wireless.
Displace capitalized on LG's limitation and launched its first true wireless TV that runs on hot-swappable batteries. Boasting a 55-inch screen size, and weighing as light as 20 lbs, the portless television can be placed wherever you want. It can stick to any surface with proprietary active-loop vacuum technology and is primarily controlled by hand gestures.
Self-Powered Stroller by GlüxKind Technologies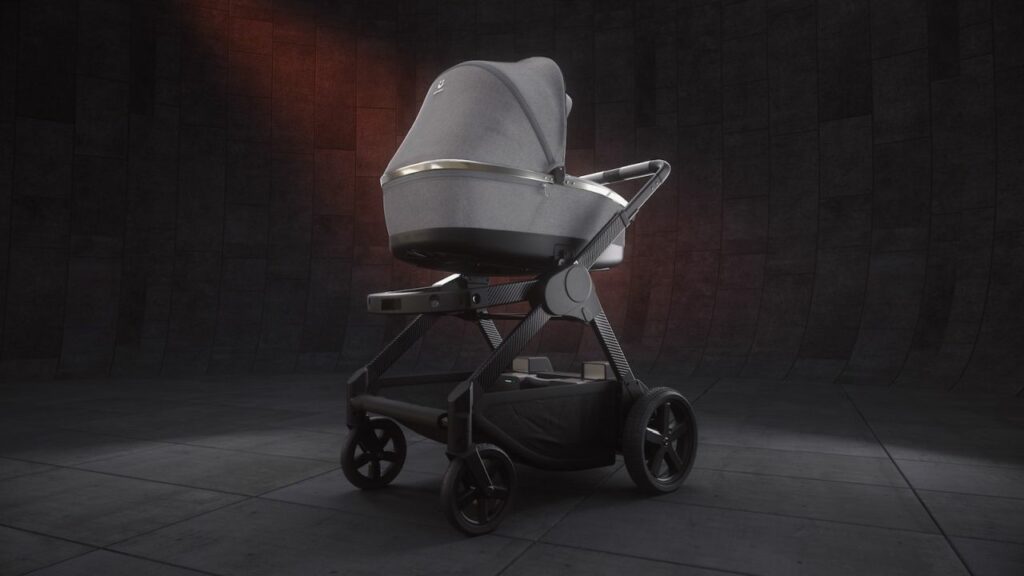 Founded in 2020, GlüxKind Technologies started working on a smart stroller that could self-run the steepest hills with ease. The result was Ella – a stroller featuring a dual-motor drive system that delivers gentle, silky-smooth power to move your baby or cargo safely and effortlessly.
Homecrux interviewed the co-founder of the Canadian start-up, Anne Hunger. She revealed that the stroller incorporates an 'Advanced Driver Assist System' (ADAS) that lends you an extra pair of eyes and hands while you are on the go. She said that Ella's Automatic Rock-My-Baby feature gives you a moment of peace while your little one snoozes in Ella's lap to the calming motion. The stroller also has a hands-free mode that lets you use it for other tasks (moving cargo) when it is unoccupied.
Anxiety-Reducing Cushion by Yukai Engineering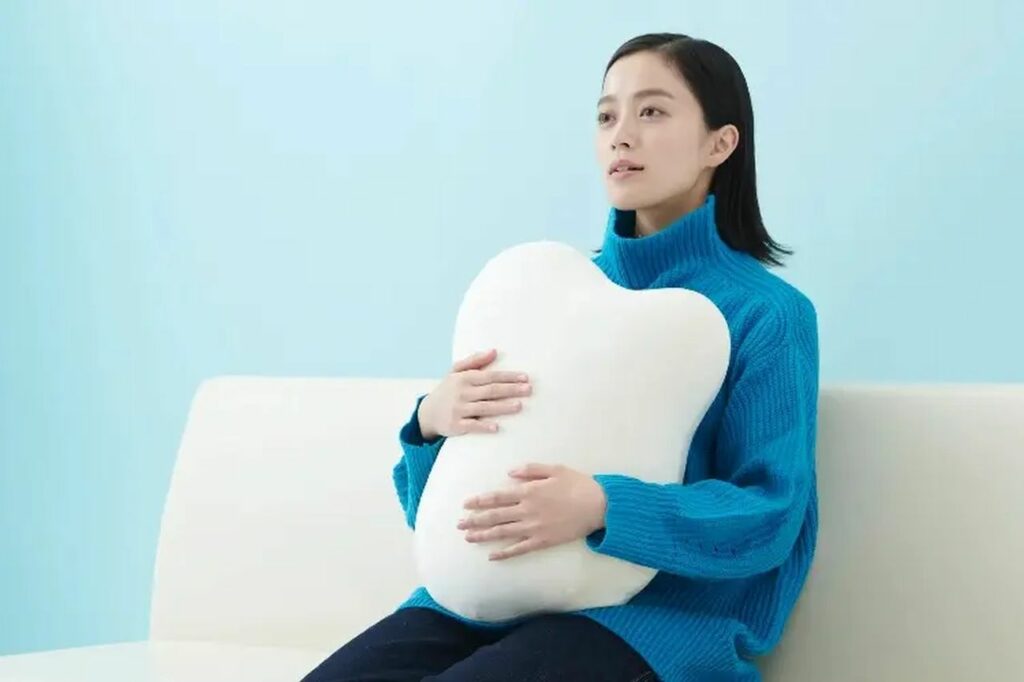 The Japanese robotics startup came into the limelight with its Qoobo robot cat pillow in 2017. It develops and sells products that bring happiness to people's life. This year at CES, the company unveiled an anxiety-reducing cushion dubbed Fufuly.
The maker claims that by hugging Fufuly (that contracts and expands) super tight, the robotic cushion will subconsciously adjust your breathing and help you relax and rest better. The startup is focused on building a consumer market for personal robots that not only add value to our lives but also warm our hearts and inspire humans into action.
Also Read: Smart Home Gadgets From CES to Automate Your Home Inside Out
Nanoleaf Mirrors TV on the Wall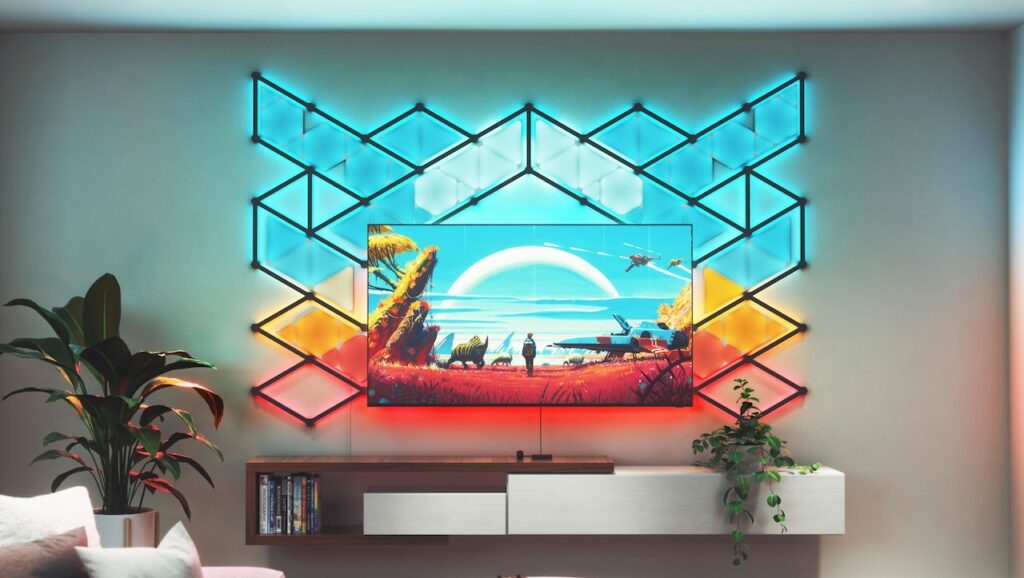 Three friends Gimmy Chu, Tom Rodinger, and Christian Yan who were engineering students in 2010 quit their jobs and came together to create a company that is now renowned as Nanoleaf. After trying their luck with crowdfunding campaigns on Kickstarter, they turned their startup into a consumer electronics company specializing in LED lighting.
At CES 2023, the company announced a smart TV lighting kit that comes with a Matter-compatible smart addressable Lightstrip. These light strips can be attached to a TV and a Screen Mirror Camera. The lightstrip can detect what's on your TV to match the lights to the content.
SwitchBot Hub 2 Interacts with Matter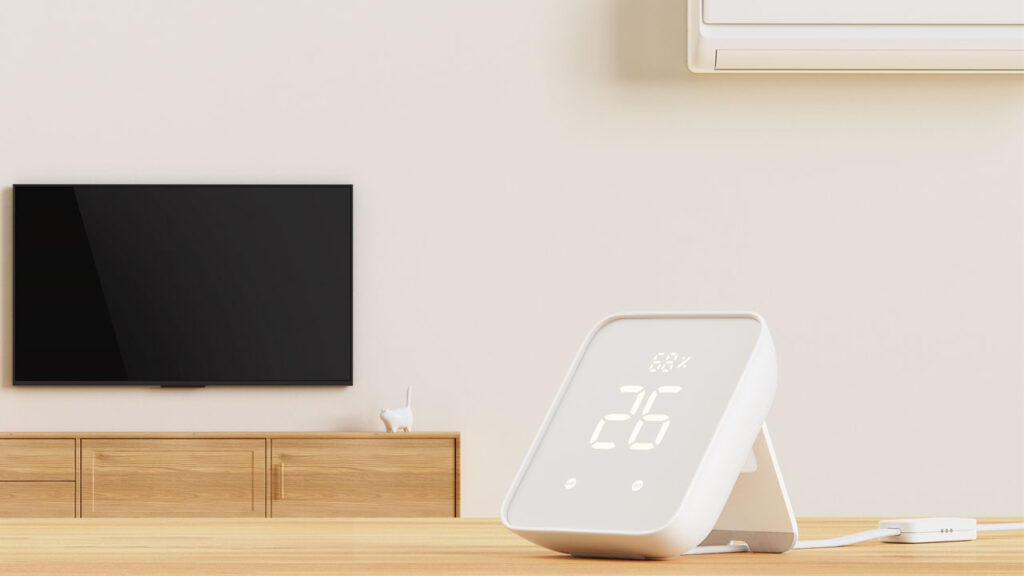 With every passing day, mankind is becoming lazier than ever. We are so slothful that it feels taxing to turn off lights or draw the curtains after getting into bed. Richard Mou found a way to capitalize on this attitude of ours and created SwitchBot. In the following years, the company launched a Curtain Rod robot, smart lock, solar-powered blind tilt, and many more products to make life easier (lethargic, literally).
At CES this year, the Chinese company unveiled a Wi-Fi-based hub that can make Bluetooth-powered SwitchBot devices compatible with Matter. Dubbed Switchbot Hub 2, the small device features a thermo-hygrometer that allows users to check temperature and humidity on Apple Home or its onboard display.