CES 2023 has brought forth the most exciting smart home tech from different industry giants and startups. Artificial intelligence and unification platforms like Matter took center stage at the event, signaling that they will be key contributors to the innovating smart home technology in the year ahead.
From SwitchBot Hub 2 to Ring's Peephole Cam and from Samsung's Matter-compatible hub to Nanoleaf's 4D TV lighting kit, plenty of smart home gadgets were showcased at the event. From the exciting choices, we have shortlisted our favorite ones, which we think will really make homes smarter. Take a look below.
Acer Halo Swing Smart Speaker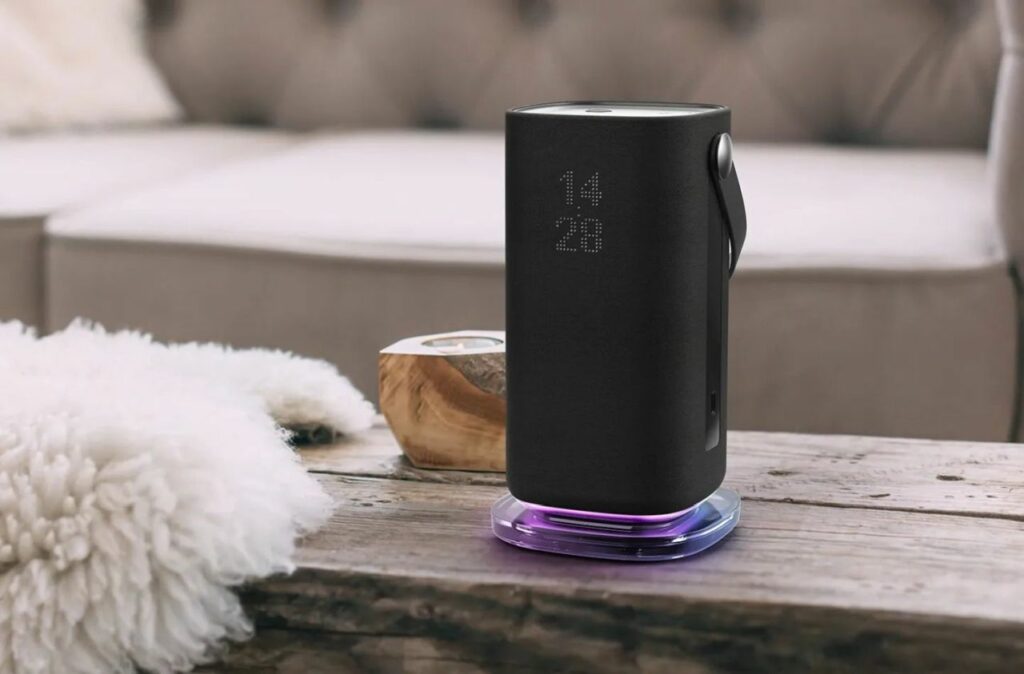 The trend of smart speakers with voice assistants seems to have finally mellowed down as there were a limited number of launches at CES this year. Acer was among the few companies that unveiled a smart speaker. The Taiwanese tech giant calls its new entrant the Halo Swing.
Focusing on aesthetics, it is a portable smart speaker with built-in Google Assistant. The speaker comes with 360-degree audio and aesthetically pleasing RGB lights that sync with the playing music. The smart speaker can run for up to 10 hours on a single charge. There is a LED dot display panel on the device that shows the calendar, mail, messages, etc. Finishing the look are four buttons on the top including the microphone off button.
GE Profile Smart Mixer with Auto Sense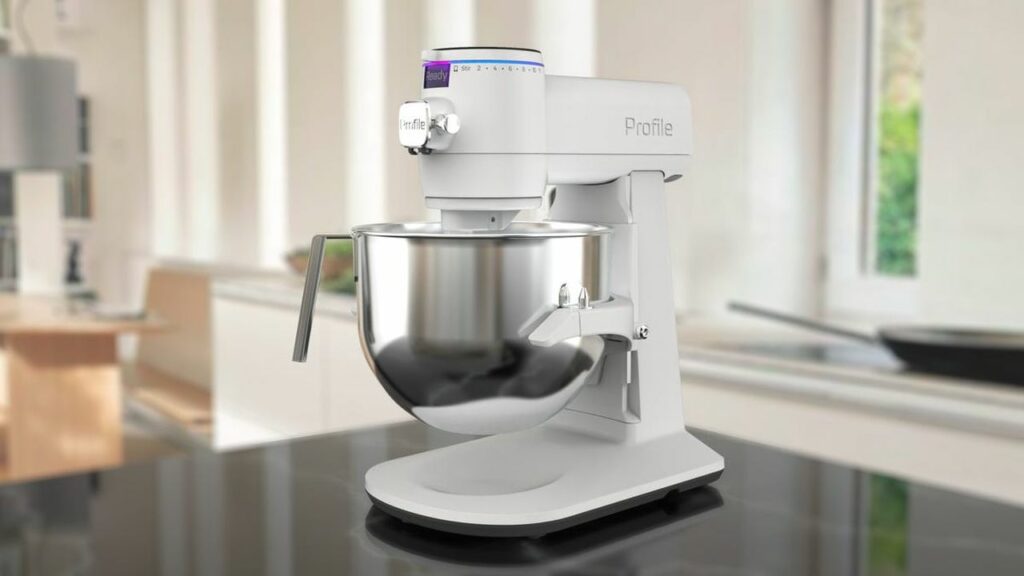 CES Innovations Awards Honoree in the Home Appliance category, this smart countertop mixer has a built-in smart scale and is packed with smart features like voice control and Auto Sense Technology. There is also an automatic shut-off feature that will turn the mixer off when the task is complete. For user convenience, the mixer has a digital display and a Notification Light Ring. It pairs with the SmartHQ app to provide guided recipes you can easily cook in the $999 smart appliance.
Nanoleaf's Sense+ Controls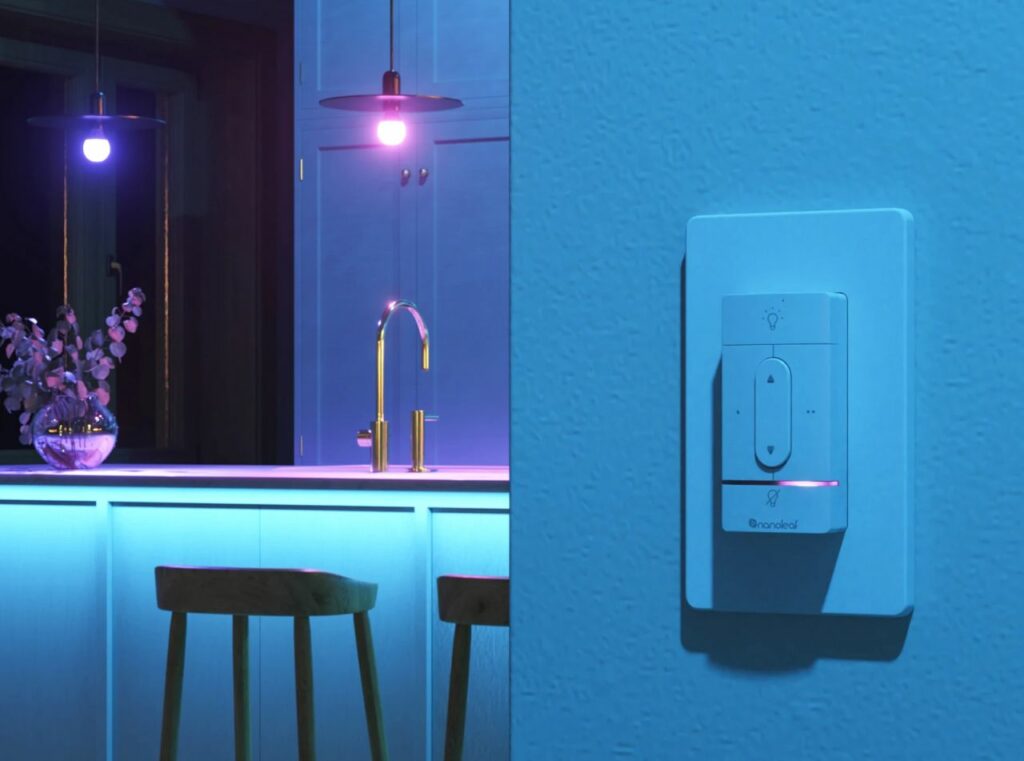 Nanoleaf's Sense+ Controls is a lineup of hardwired and wireless smart light switches that provides a hands-free smart lighting experience. These are built-in with motion and ambient lighting sensors to facilitate automation, however, it's the Nala Learning Bridge, which is the key element to make automation possible. The light switches, expected to launch in Q3 this year, learn your preferences from everyday usage and routines to deliver personalized lighting solutions.
Also Read: Coolest Smart Home Robots From CES 2023
Samsung SmartThings Station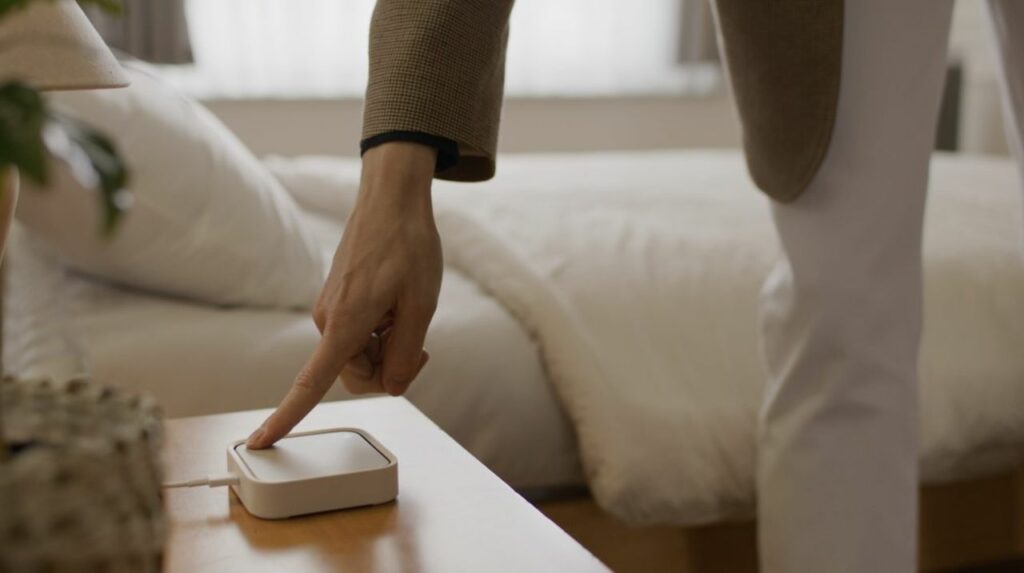 Samsung's new SmartThings Station looks small but will be quite attractive for smart homeowners as it comes with Matter support out of the box. It either works as a smart button that activates a home automation routine or doubles as a 15W wireless charger. The device will be available in black or white colors starting in early February in the US. These is no word on the pricing yet.
Moen Smart Sprinkler Controller + Wireless Soil Sensors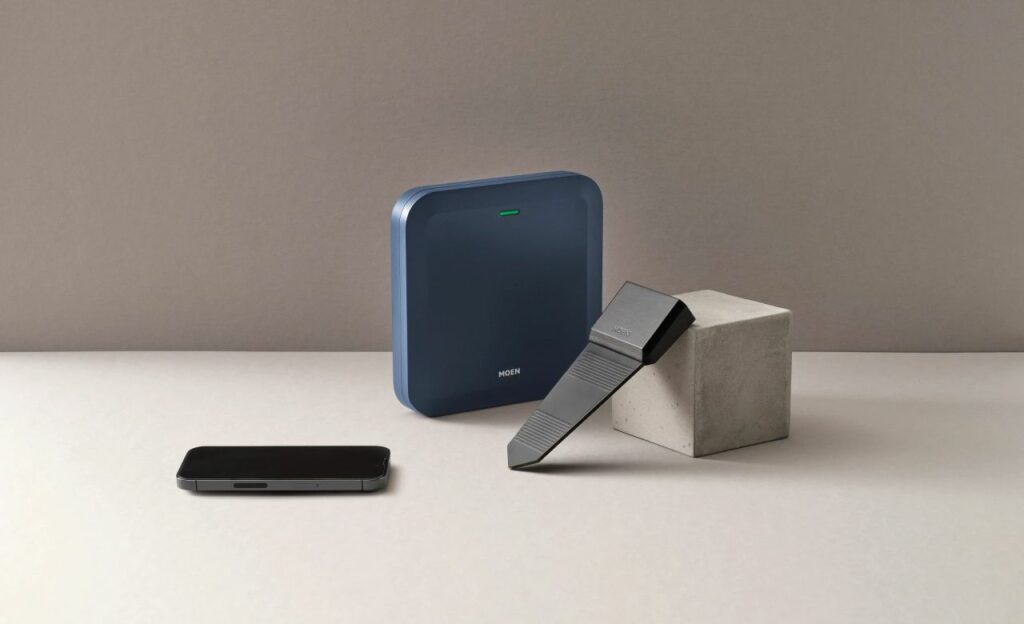 Moen has been making gardening smart with its connected water management devices. This year at CES, the company introduced a Smart Sprinkler Controller and Smart Wireless Soil Sensor that is touted to reduce an average home's irrigation water consumption by up to 30 percent. The sensors monitor precise data on zone moisture levels and send it to the Moen Smart Sprinkler Controller to automatically adjust watering schedules.
You can also create custom watering schedules and control each zone independently using the mobile app. The user can make seasonal adjustments, monitor water usage, and estimate savings. It will be available in February 2023 starting at $180.
EcoFlow Blade Robotic Lawn Mower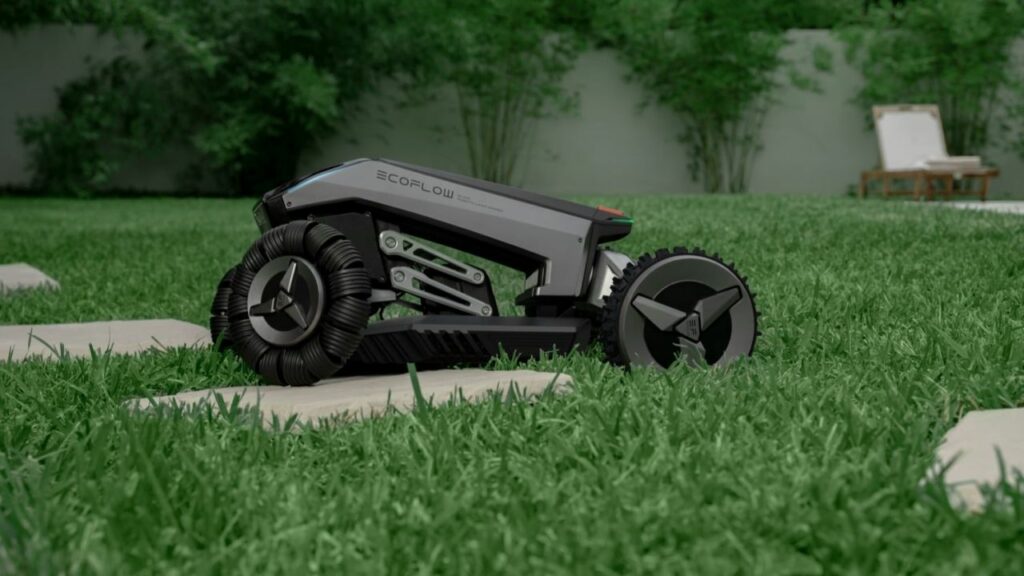 EcoFlow introduced its latest smart home product at CES, which is a robotic lawn mower that can also sweep up leaves from the yard. It uses smart in-app programs, GPS, and LiDAR technologies for safe navigation and precision results. You can manage features of the Blade smart home robot via an accompanying smartphone app from the convenience of your smartphone, no matter where you are.