Moving to a new home can be an overwhelming experience, but there are ways to make it less stressful. And it starts with sorting your belongings, planning a moving schedule and finances, and mentally strengthening the family before the move date.
There are a few other aspects to keep in mind as well. In this article, we would discuss the best methods to help making your move easy. These tips will ensure that you are fully organized and ready for the big move, so you can transition into your new home easily.
Common Mistakes to Avoid When Relocating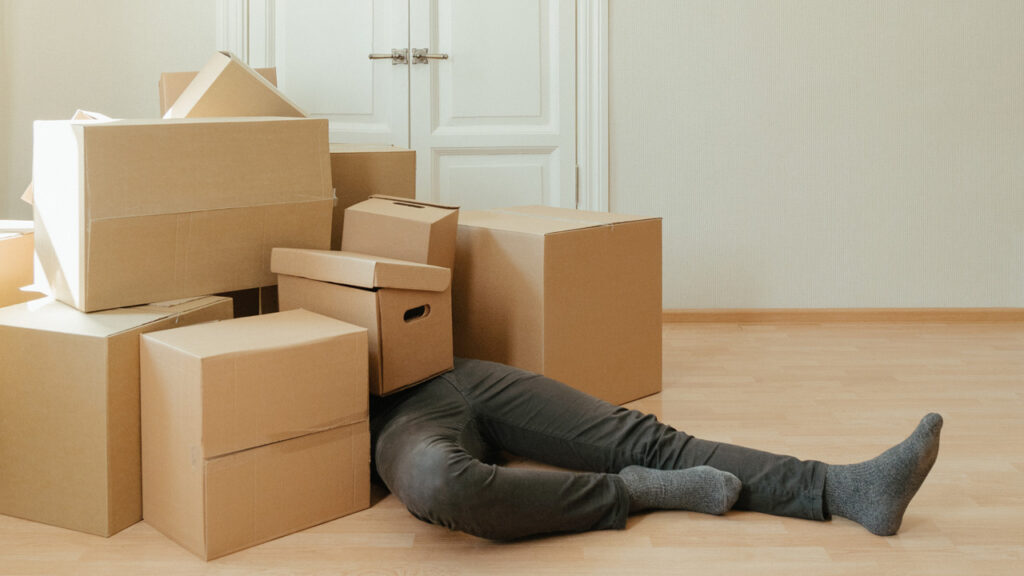 Not taking (and comparing) price quotes from different moving companies
Not hiring a trusted and experienced moving company. And not confirming the complete process from the mover you have hired
Not asking important questions about estimates (whether it is binding or non-binding?), extra fees for oversized items, fuel surcharges, etc
Preparing the checklist and labeling the boxes at the last minute
Or not making inventory and labeling all the boxes for convenience
Packing the items (such as alcohol, batteries, gasoline, weapons, or houseplants) that moving companies wouldn't move
Not reading the document "Your Rights and Responsibilities When You Move"
Not verifying the mover company's registrations (when moving from one state to another) on the FMCSA website
Also Read: How to Move Heavy Furniture by Yourself
Preparing Right for a House Move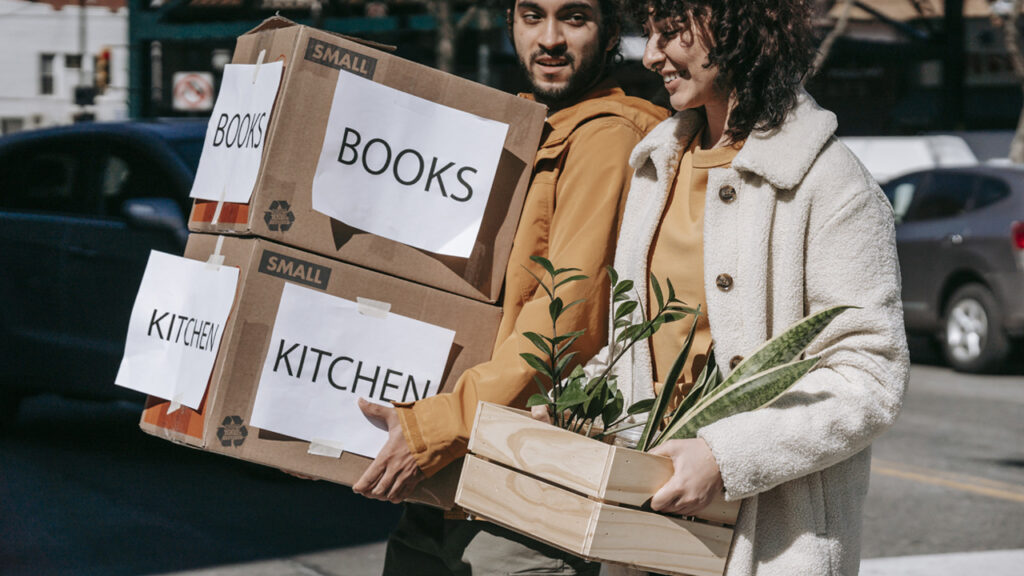 Prepare a Checklist
A checklist ensures a smooth and stress-free move when relocating to a new home. The process of moving can be overwhelming, and it's easy to forget essential details. A checklist helps to keep everything organized and on track.
When creating your checklist, you must identify all the tasks you need to accomplish before the move date. These tasks may include packing, organizing belongings, hiring a moving company or renting a truck, notifying utility companies, and other service providers about the change of address etc.
It's essential to break down each task into smaller, more manageable steps. For instance, you can break down packing by room or categories such as clothes, books, and kitchenware. This makes it easier to stay motivated and focused and track progress.
After creating your checklist, it's vital to review it regularly to ensure you're on track. Depending on your preparations, you can choose to update the checklist if required.
Create Inventory
It involves creating a detailed list of all the items you intend to take to your new home. You can use it to ensure that all items are packed, loaded onto the moving truck, and unloaded at your new place.
Taking inventory also lets you evaluate the number of items and determine the required packing materials. It also helps you identify things you may want to sell, donate, or dispose of, reducing the number of items you'll need to move. This process can simplify the moving process, saving time and reducing expenses.
For ease, categorize your belongings into different groups such as clothing, books, electronics, and kitchenware. As you create your list, it's a good idea to label each item or group of objects and note their condition. Maintaining a detailed inventory list can also help you keep track of your belongings during the move.
Identify a Moving Budget
It's imperative to estimate the costs of your move to avoid overspending. Research the costs of hiring a moving company or renting a truck to establish a realistic moving budget. Consider the distance of your move, the number of belongings you have, and any additional services you may need, such as packing and unpacking.
You should also factor in any other expenses related to your move such as travel costs, storage fees, and insurance coverage and taxes. Remember to factor in unexpected expenses, such as damage to your belongings during the move, that may arise due to negligence.
Once you have a clear idea of the costs involved, sticking to your budget is important. Be mindful of your expenses and track your spending. Consider ways to save money such as packing your belongings yourself, using free packing materials, or scheduling your move during the off-season.
Contact a Moving Company
A reliable moving company can offer various services that make your move less tiring and more manageable. It's essential to research and choose a reputable moving company that's licensed, insured, and with a good track record. You can ask for recommendations from friends and family, or search for reviews online to narrow your options.
After you have a list of potential movers, contact them to get quotes and discuss your unique needs. Inquire about the services they provide, their availability, and their pricing structure. Additionally, ask about any extra charges such as packing materials fees, fuel surcharges, or fees for navigating stairs or elevators. Understand the timeline and services that'll be provided and clarify any doubts.
Inspect the Property You're Moving Into
Before moving in, get the complete property inspection done to ensure everything is in working order. Move-in inspection becomes even more important if you're moving into a rental property because disputes often arise between tenant and landlord at the end of the lease term.
Declutter Your Belongings and Pack
When preparing for a house move, one crucial to declutter your belongings. This involves reviewing your possessions and deciding what items to keep, donate, or sell. By decluttering, you can avoid carrying unnecessary items to your new home, reducing the cost of moving and making unpacking easier.
If you plan to take any appliances with you, it's vital to ensure they're in good working condition and make necessary arrangements for installation in the new home beforehand.
Also Read:
Helpful Tips to Moving with Pets Carefully and Hassle-Free
FAQs About Moving Right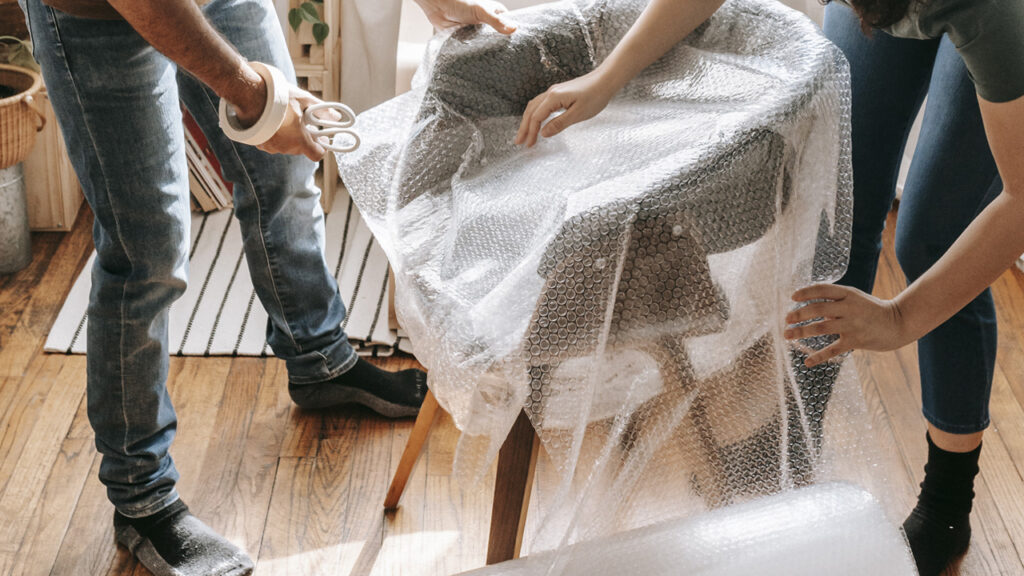 Do I need to hire professionals to pack, or can I do it myself?
It depends. If you have some experience of packing the item, you can DIY it. Otherwise, we recommend hiring a pro. If you're DIYing it, consider factors like time, budget (for buying things like boxes, tapes, permanent markers for labeling, plastic bags, bubble wraps, etc.), and difficulties you may face in packing fragile and valuable items.
Should I purchase moving insurance?
Yes, purchasing moving insurance is highly recommended. It will cover any damage/loss of your valuable items during the moving process.
How do I label my boxes?
Use a permanent marker to label. Label the top and at least one other side of each box, so you can identify the contents without having to move the boxes around. Write short and descriptive labels.
How do I pack fragile items?
Use good quality packing materials — such as bubble wrap, packing paper, and sturdy boxes — to pack valuable and fragile items. To keep such items safe during moving time, pack each fragile item separately. Use bubble wrap, foam, or crumpled packing paper to fill any empty spaces in the box you have packed a fragile item. Label the box as "Fragile" / "Handle with Care" in large and bold letters to avoid mishandling.
Bottom Line
Following the guide above and double for check everything can make your moving process easier and less stressful. This guide, if followed, should help you to be appropriately prepared and quickly settled into your new home.