It's not been long since IKEA collaborated with Danish firm Hay for YPPERLIG collection. The Swedish furniture company is well-known for its well-designed, affordable furniture, and now the company is expanding to pet furniture.
They have recently unveiled their very first LURVIG pet furniture collection designed by Inma Bermudez along with Barbara Schäfer. From basic tiny pet beds and cushions to cat scratchers and indoor pet houses, it includes everything required for comfort of our four-legged companions.
The LURVIG pet furniture collection is created by pet-loving designers in cooperation with trained veterinarians. Other than furniture, you can also buy bowls, dog collars, toys, and even special litter bags.
We are listing below some of our favorites from the IKEA's pet furniture line.
IKEA's LURVIG cat house with pad:
Made from polyester and filled with Polyurethane foam, it is a cozy, safe and comfortable sleeping space that you can place on the floor or slide into a Kallax shelving unit. You can fold it flat in case you don't want to use it more. It can also be connected with the LURVIG play tunnel for cats.
Price: US$11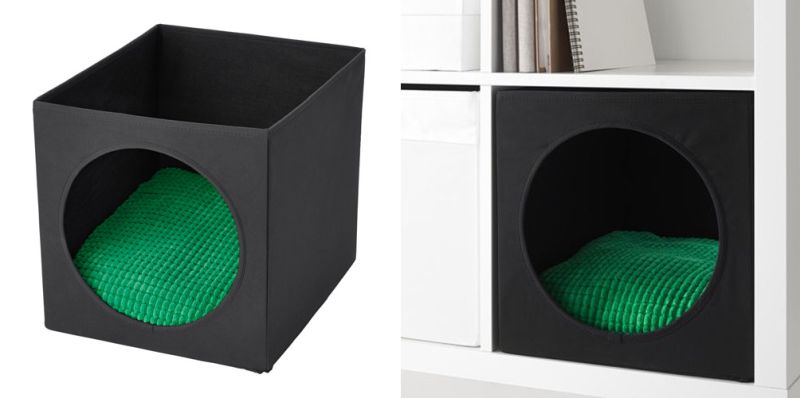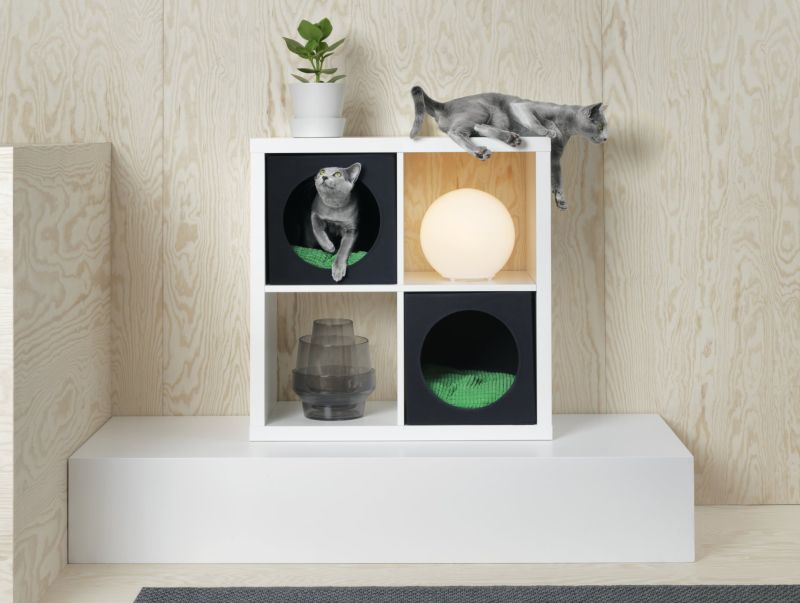 IKEA's LURWIG cat bed with pad:
This cat bed can be assembled in three different ways: as a cozy pet house with a small opening in front, as a pet bed with low sides and high back or as a comfortable nook for cats with medium-high walls.
Price: US$25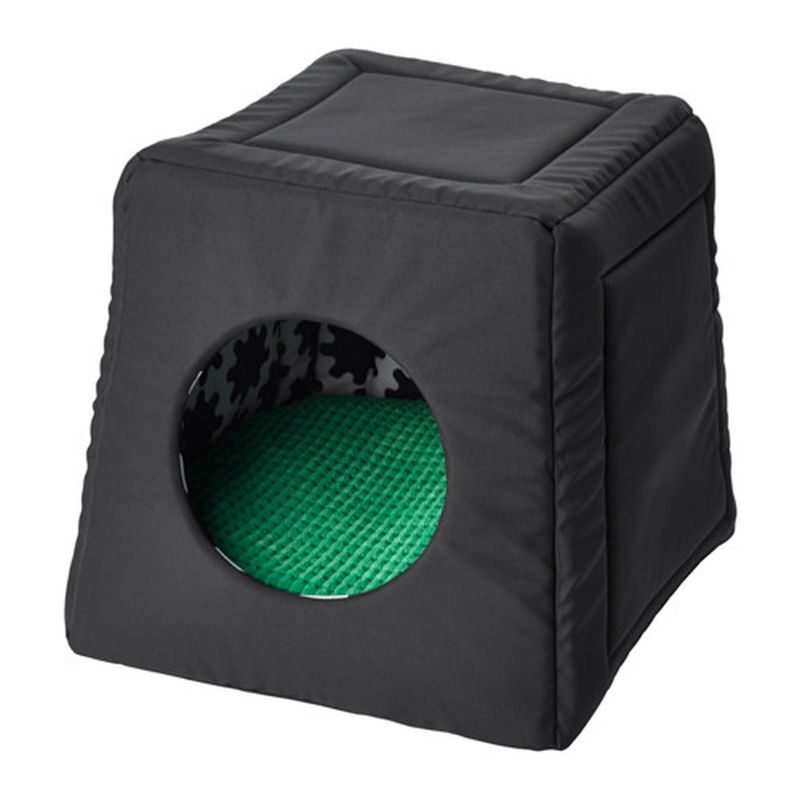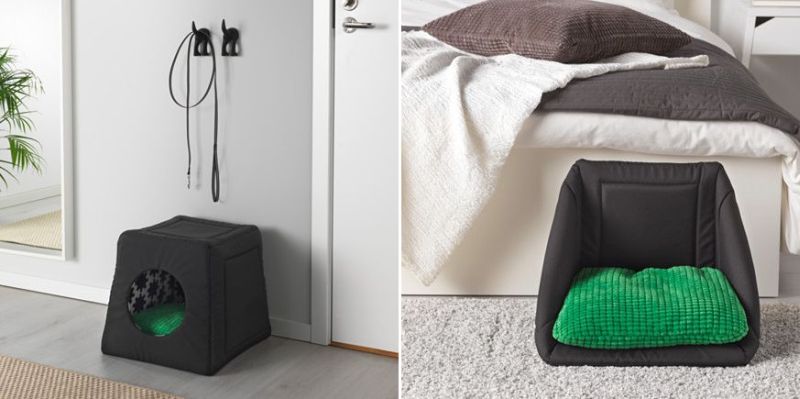 Also Read: Best Christmas gifts for pet lovers
IKEA's LURVIG cat house on legs with pad:
This cat house can be used in two ways. You can place it on floor, hang it on the wall or slide into the Kallax shelving unit. Its main body is made from fiberboard and legs from hard beech wood. It can also be used as a nightstand to keep important things within arm's reach. There's also a scratching wall in the front for your cats to sharpen their claws.
Price: US$55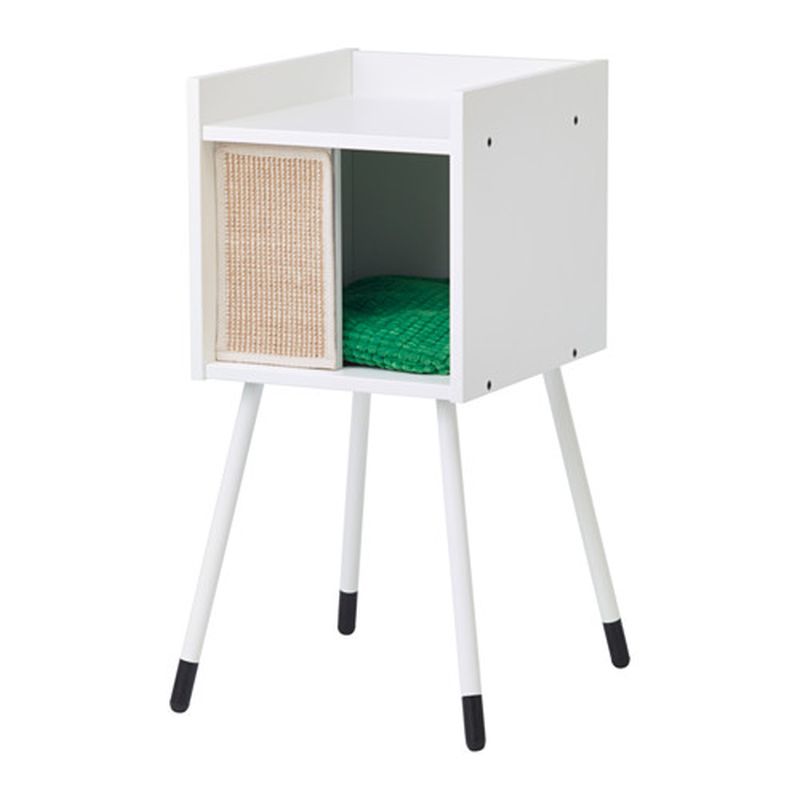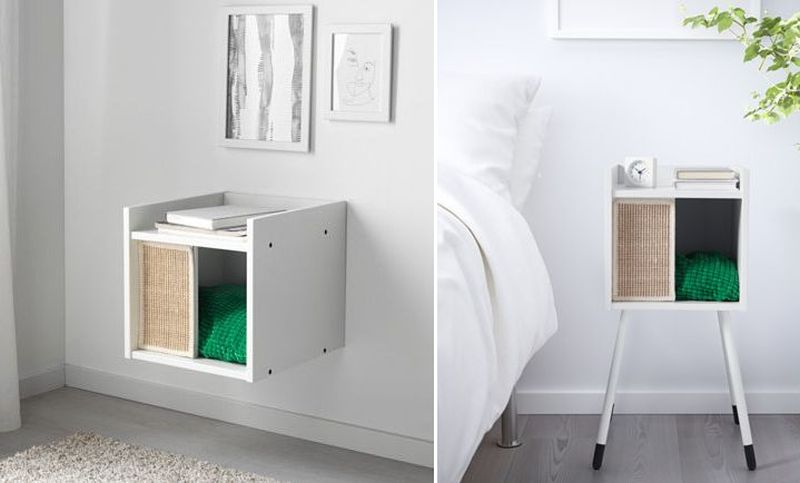 IKEA's LURVIG pet bed with pad:
This white colored pet bed can be placed in two different ways. You can put it as a cozy nook with medium-high walls or put it upside down to let your dog/cat take full views of the room. The base for the pet furniture is made of particleboard and the main body consists of fiberboard.
Price: US$28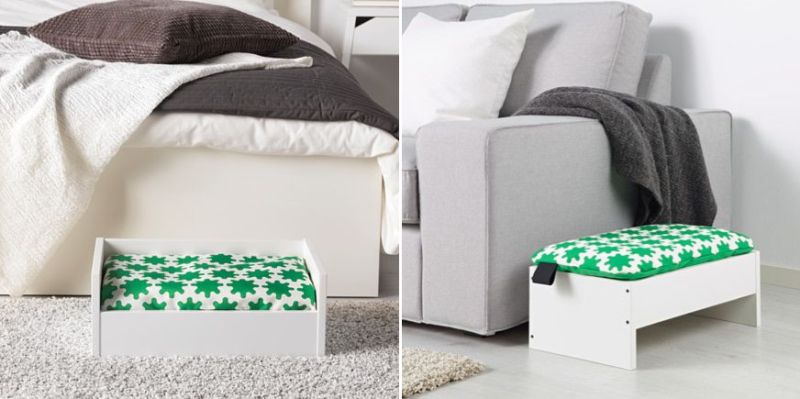 IKEA's LURVIG pet bed:
This fully black sofa-like pet bed features a fold-out seat cushion useful to create even larger space for your pet. Made from polyester, the pet furniture is filled with polyurethane foam to keep it comfortable for pets. Since its fabric cover is removable, it can be easily washed in a washing machine.
Price: US$50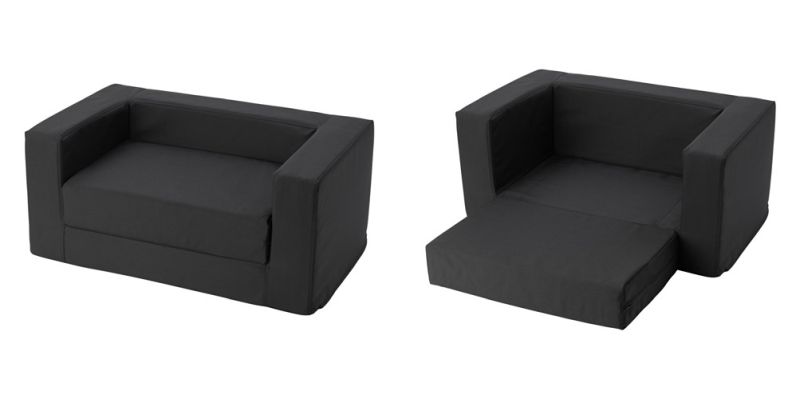 IKEA's LURVIG scratching mat:
Designed by Inma Bermudez, this cat scratching mat is made from natural fibers such as jute and sisal. With this scratching mat, you can easily attach it to any table to make a cat scratching post for your feline friends.
Price: US$6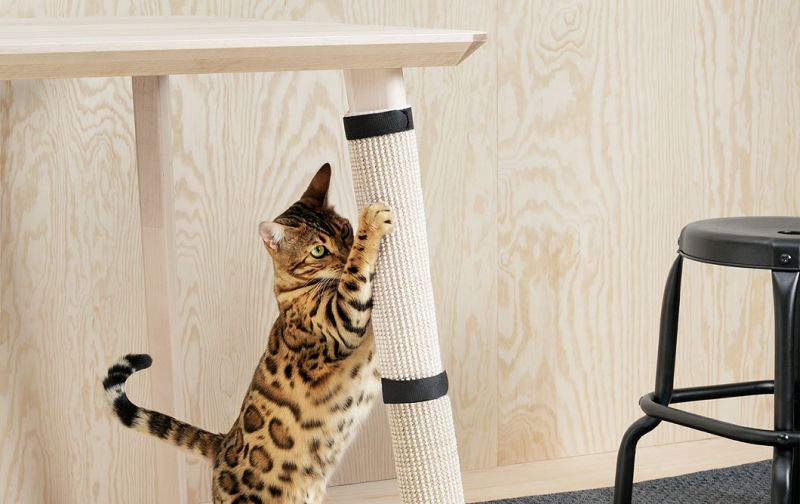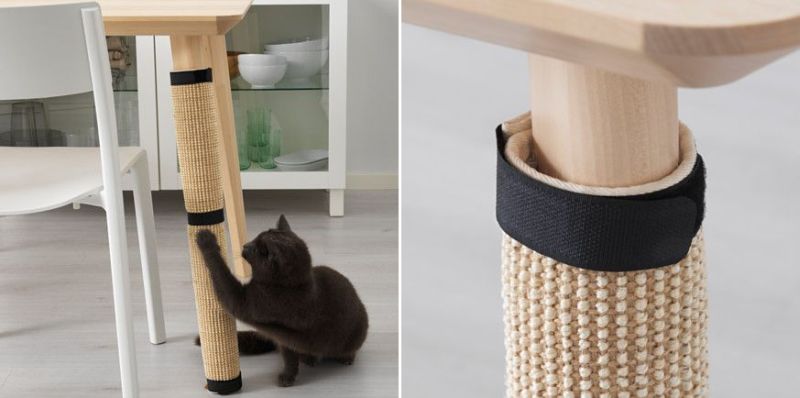 IKEA's LURVIG play tunnel for cats:
The play tunnel is made of polyester wrapped in assistance with a metal frame. You can treat cats at your home by giving them this play tunnel. When you don't need it, just fold and store it flat. There is a ball in front of the tunnel to spark any cat's curiosity.
Price: US$8