It's a beautiful spring day in New Zealand. The sky is clear and the weather is nice and cool. Not too hot, not too cold; a perfect day for playing cricket, swimming, or building boats, if you're into that kind of thing. To my fortune, Dan Hennah, the renowned Oscar-winning set decorator, art director, and production designer of The Lord of the Rings and The Hobbit trilogy is not indulged in any of the activities, he is rather busy adjusting his laptop's camera angle as we brace up for a zoom call.
Had it been an ideal day for Dan, he would be busy building a boat because that's what he does for a living. "I am currently working on a 20-foot-long sailboat. It takes a lot of concentration alongside learning skills to use certain hand tools. But since my main occupation at the moment is building boats, I am used to it," Dan tells me.
When not building, the New Zealander would prefer swimming, going for a walk, reading books, or watching cricket and rugby with his wife, who he calls a sports fanatic. "My wife watches sports all the time, so I get to know what's going on, while I spend time reading a huge amount of books, mostly historic or fantasy novels," he states.
So, why an interview with Dan Hennah, I would say why not? We've featured many Hobbit homes on Homecrux, so we decided why not bring you up and close with the man who not only 'architectured' Bag End and other dwellings in the Peter Jackson classic, but also put his meticulous and diligent work on display for the future generation to take leads from.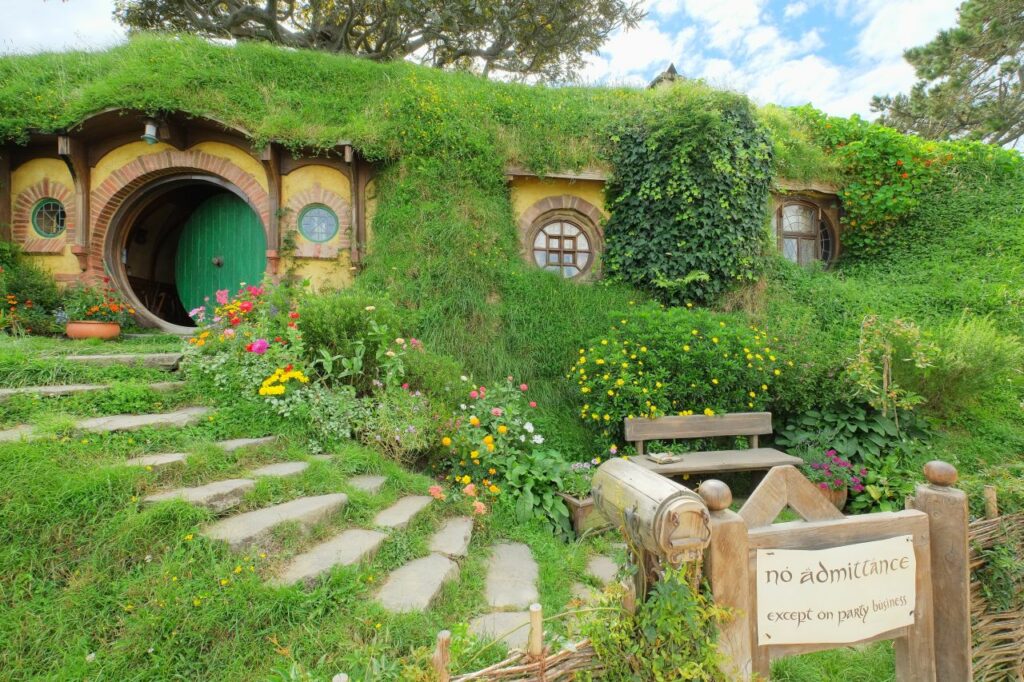 But where did it all begin for the five-time Academy Award nominee and one-time winner? How was his journey and what were the hiccups in between? Dan takes us through the passage of life.
"I left home at 17, I wanted to do art, but art was beyond me. Then I did architecture because I could get a grant to do that. And I studied architecture for five years, but I didn't qualify. I wasn't really so concerned about qualifications. At the end of five years, I was between jobs, in architectural firms and then I got a job on a fishing boat, as a commercial fisherman. And I did what I wanted, so I went to sea and I did that for eight years. I studied the sea and I studied being a captain of a boat. I qualified as a captain of a fishing boat and a marine engineer and had eight years of very practical experience at sea in New Zealand, which can be very rough."
"I had a friend in the film industry and he was a second director assistant and they had a young American actress coming out to New Zealand and they needed someone to look after her. This friend of mine knew that I could look after people because I've been a tough guy on a fishing boat. So he offered me a job to drive Tatum O'Neal (Oscar-winning actress) around Auckland, New Zealand."
"So, I was on set every day for six weeks and a new film was just starting up involving boats and pirates. They needed a person to build a boat, so I applied for the job thinking I knew a lot about boats. I know a lot about architecture. I can draw. I love art and I love films. So I got the job and I became an art director on my first film. My life has had strange events that take me by surprise all the time. I never know what's going to happen next."
Elucidating on his role at the Lord of the Rings Set, Dan states, "I and Grant Major (Production Designer, Lord of the Rings) had worked together on The Frighteners, so we knew each other, and we knew what to expect from each other. Peter (Director of Lord of the Rings and Hobbit) already had Ellen Lee and John Howell as concept artists. So the four of us collaborated on the design and the practicality of building sets."
"The critical part of this whole world was the set decoration, and I took that under my wing in terms of the prop department, the set, and all those practical sides. We would discuss everything and we threw ideas back and forth. And it was an incredibly collaborative effort. Peter obviously ran the picture. He had his vision. The biggest part of the job really was to bind Peter's vision with ours and then execute that in a practical sense."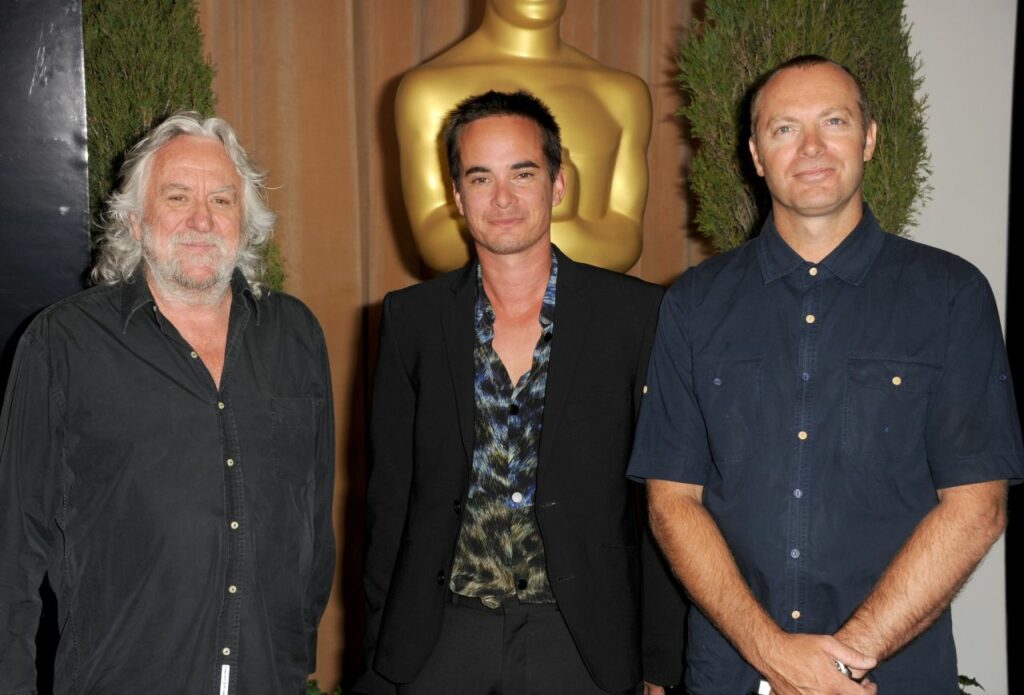 Lord of the Rings might have been a big film for Dan Hennah who started his filming career with the release of Nate and Hayes. However, the biggest achievement of his life was to rise up the ranks and do the production design of The Hobbit. After having tasted the Oscar success, it was time for Dan Hennah to showcase all his life learning in probably the biggest project of his life, The Hobbit trilogy.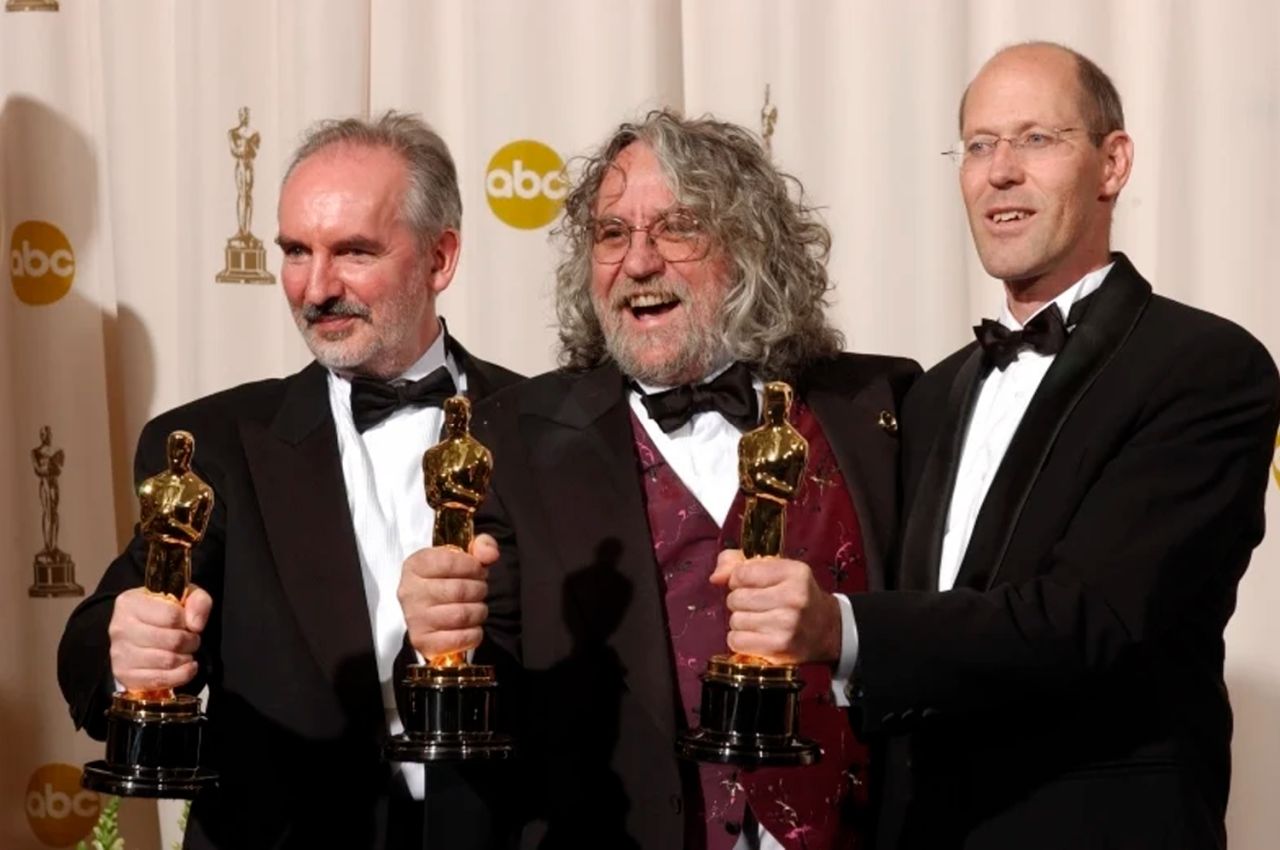 "John Howe and Alan Lee had been doing concept art for 20 years. So we knew that Hobbiton was a nice and green environment with rolling hills and Mordor was harsh and rocky. So, there was an initial influence as to what those environments could be. Despite that, every environment was challenging in some way or other."
Dan further shares an anecdote from the pre-production phase of the film, "When we were thinking about the Rohirrim (a fictional kingdom of Men in J. R. R. Tolkien's fantasy setting of Middle-earth) and the golden palace that's on top of the mountain, we found this one glacial rock in the middle of a river plain, which was about 700 foot high, maybe a thousand foot high. And you couldn't get anywhere near it but we decided to try."
"So, my wife was working with me middle of nowhere, and we walked through the three rivers up in the cold water and then climbed up the mountain to the top and measured it. By the end of the day, we were both really frozen. It was not winter, but it was very cold. And then we went back to our hotel and went to bed and warmed up. But then again, we had to go there and we had to measure it and say, we can build the golden hall there. The challenge was to get a thousand crew members there. So now we have to build three bridges and cut a road up the back of the mountain so we can drive the camera truck up there. So that was one challenge in itself. But the end result was good. We build a reasonably extensive set."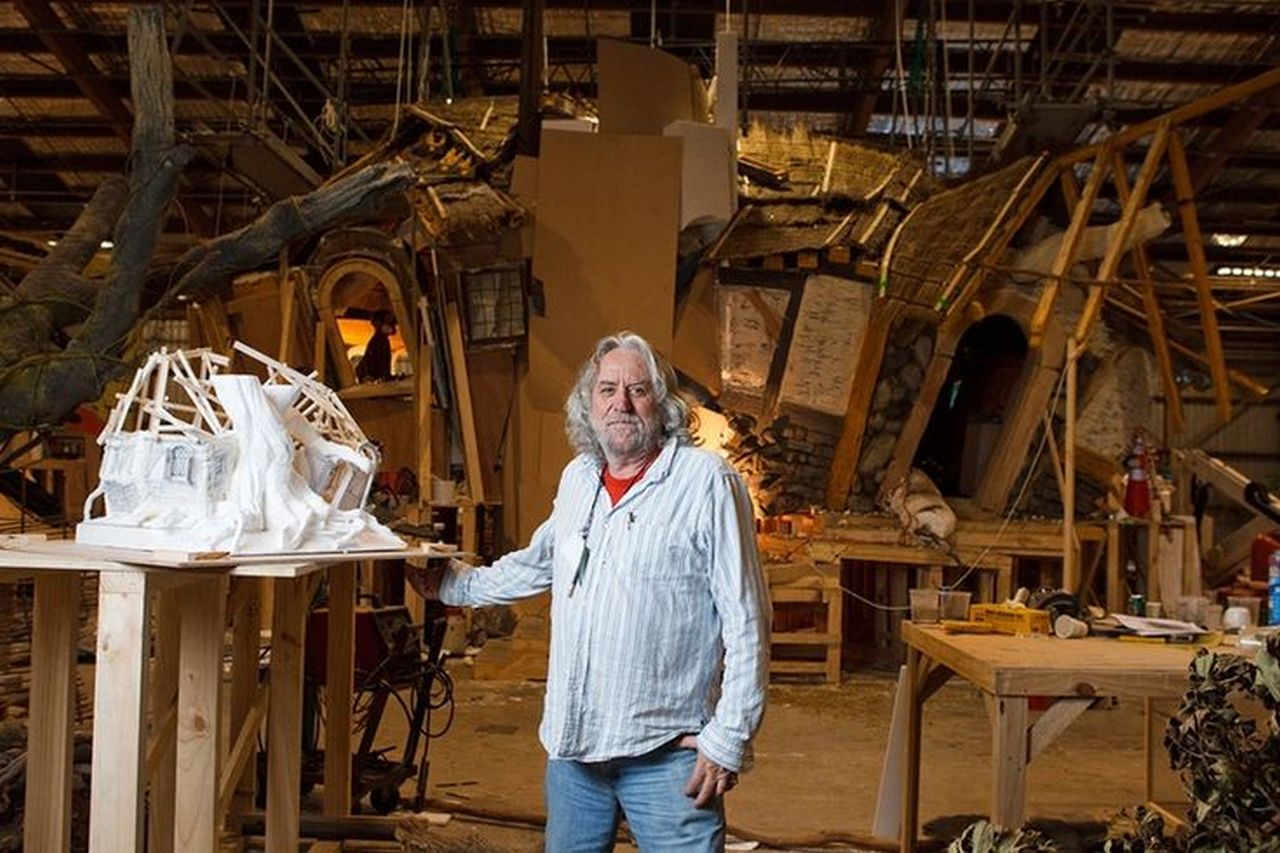 Amid having all these conversations with production designers, whether it is Alex McDowell, Jennifer Spence, or Robb Wilson King, I've observed one thing; they are very particular about time. So if they are slotted at 10:00 am, they'll show up on your screen at sharp ten, not a minute above, not a minute below, plain ten it would be. So, when I admitted Dan to the meeting, I saw a man who appeared to be in his dotage. He was firmly poised on his chair, donning a light shirt that synced well with his white hair.
Dan also has a model of the 'cyborg' in his background, which he made for Mortal Engines. Then I spotted a portrait of skeletons, which appears to be a reference from the Battle of Borodino. "I like collecting artifacts, not a lot but special things like swords and portraits," Dan says. His affinity with antiquities can be measured considering the fact that he has kept his Oscars in his living room and allotted his office space for the artifacts.
Between 2001 and 2016, Dan went on to do many fantasy films with the likes of King Kong, Underworld: Rise of the Lycans, Alice Through the Looking Glass, and many more, but all had one common theme, which was fantasy, and these films somewhat shared resemblance to the production design akin to Hobbit. Not literally, but there were plain references in the environment. And when a unique and intriguing project like Thor: Ragnarok was pitched to him, he couldn't say no.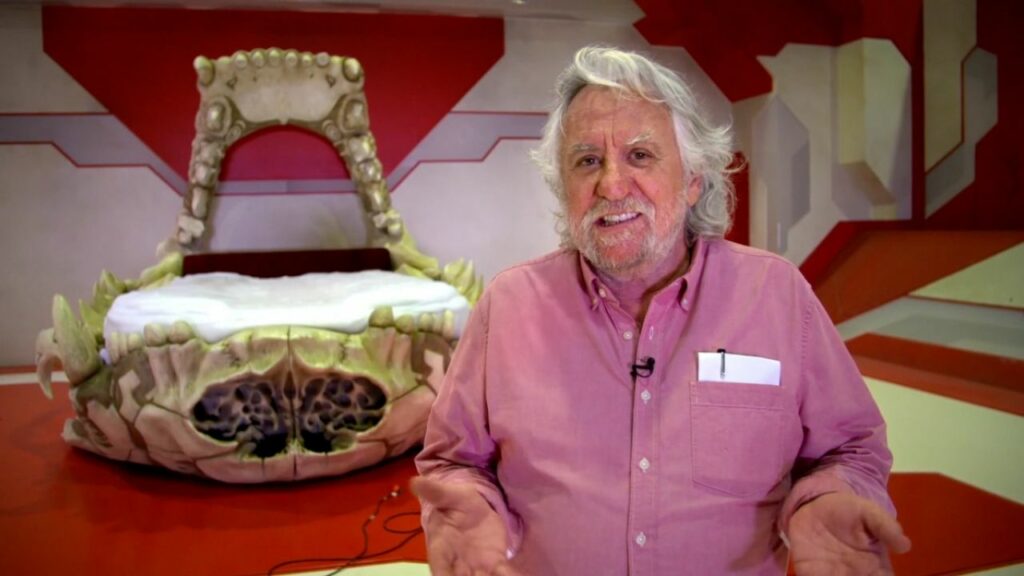 "The process was really very simple. You read the material and you talk to the director. And once again, it's about detail and about the background of what this world is. We already had Asgard (the dwelling place of Gods) created, we knew what that was. Sakaar was again going back to the comics, taking the imagery and then letting it influence our design. So working out influences, what were his (Jack Kirby's) peculiar design features that he brought to those comics, and then letting that influence the production design. Next, it was working with a super creative director and getting the brief to bring the fantasy to life that made it all very possible."
Dan has just finished another project which is Percy Jackson and the Olympians. The American fantasy TV series is slated to release a week before Christmas. While not choosing to disclose many details about the project, Dan says, "There are a lot of challenges from a production design viewpoint. Our brief on this was pretty much as it was on Lord of the Rings. Be true to the material."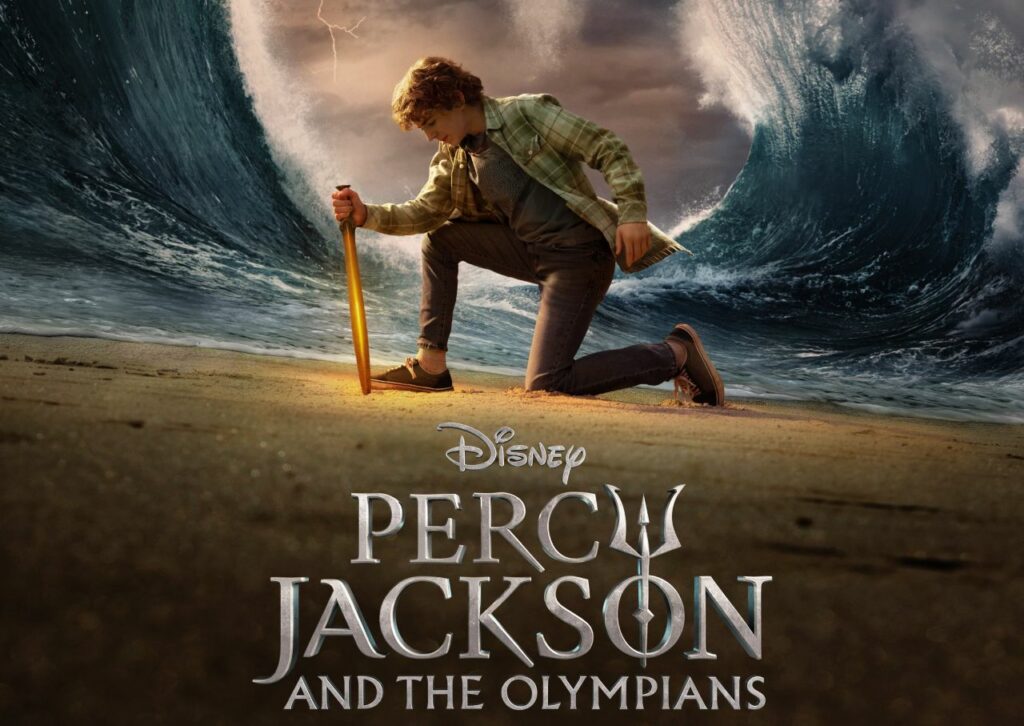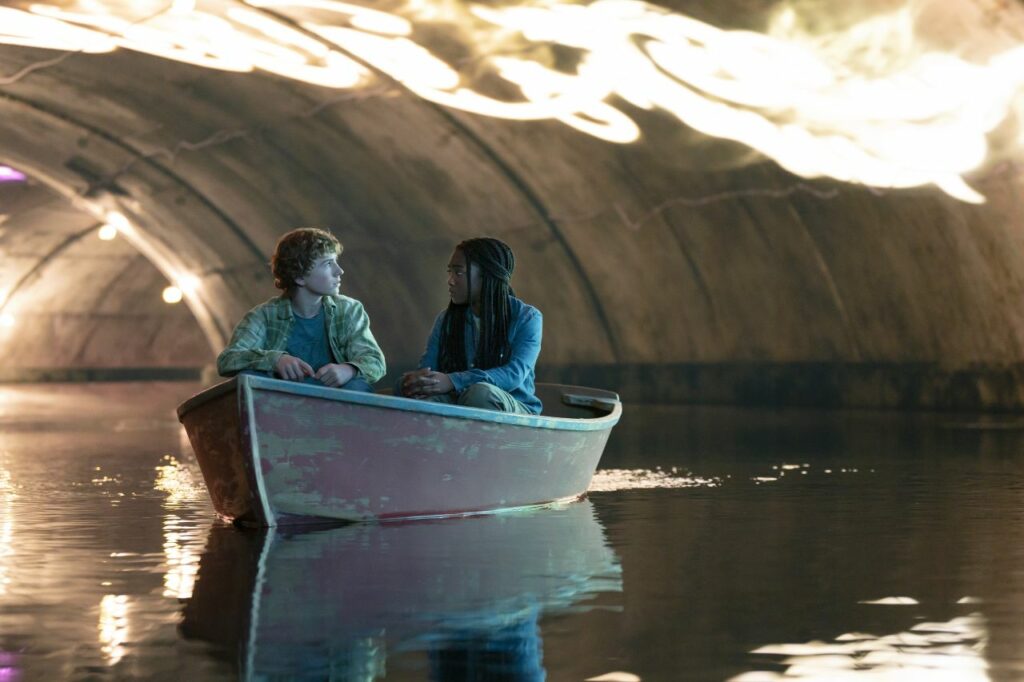 Dan has now been studying meditation for six years and absorbed the afterlife and deathlessness from his meditation teacher. "I feel I've learned a lot and mostly what I've learned is able to take responsibility for our achievements as much as to be willing to be a part of whatever it is and be in the right place at the right time. And for me, you still have to put everything in. You still have to give it your energy, but you don't, the Oscar, who knows the Oscar was a piece of luck or was it a piece of good management or was it bad luck that we didn't get the first one? I don't know, but I do know that for me, it's just, it's just been a big, and I am still traveling on that winding road."