The internet is going crazy over an incredible play kitchen made by a mom for her little girl using big cardboard boxes. Rodessa Villanueva Reyes from the Philippines has created a mini chef kitchen using leftover boxes collected from friends and family for her 1-year-old daughter Audrey.
To start the DIY project, Reyes first blocked out the cardboard boxes in L-shape, to achieve the basic shape of the kitchen. Later the doors and an oven is marked with the help of a permanent marker. Fully supported by her husband, the boxes are then covered with vinyl stickers and white cartolina, to achieve kitchen finishing look.
Fabricated to look like a little chef's battleground, the mother used her daughter's existing kitchen toys, which is made from a 6×2 baking pan. Proving to have a strong creative bend, the water faucet is made from empty hand soap bottle, while the oven switches are made from jar caps.
Also Read: Dollhouse-Sized Kitchen to Cook Real Breakfast Using Tiny Utensils
Reyes has also printed a signage reading "Audrey's Cafe & Restaurant," which is made from an illustration board and is pasted on the box with the help of glue. The supermom also posted the 'before-and-after pictures' of this DIY Cardboard play kitchen on her Instagram handle, which gained her the deserved appreciation.
The mother and an entrepreneur has proved that sometimes little imagination and efforts can turn an ordinary item into an incredible gift that kids will enjoy for long.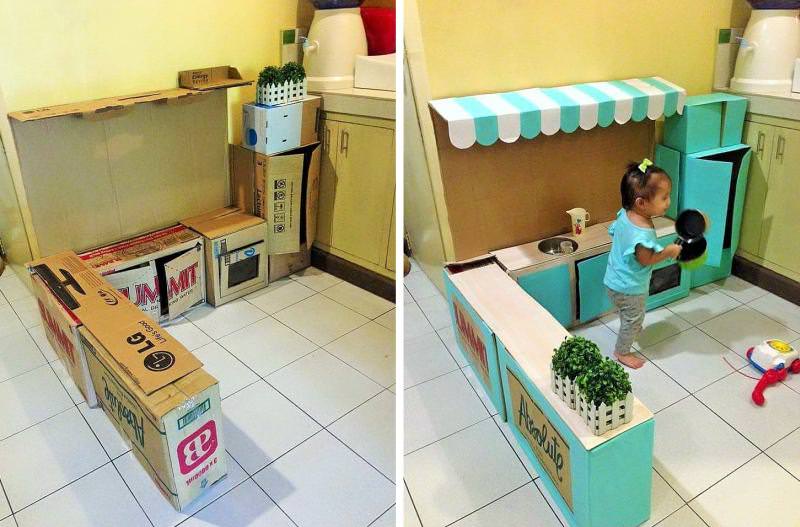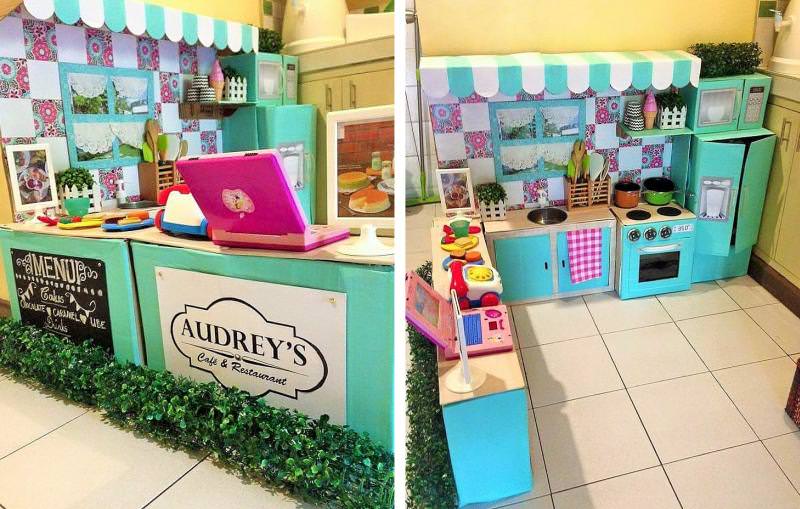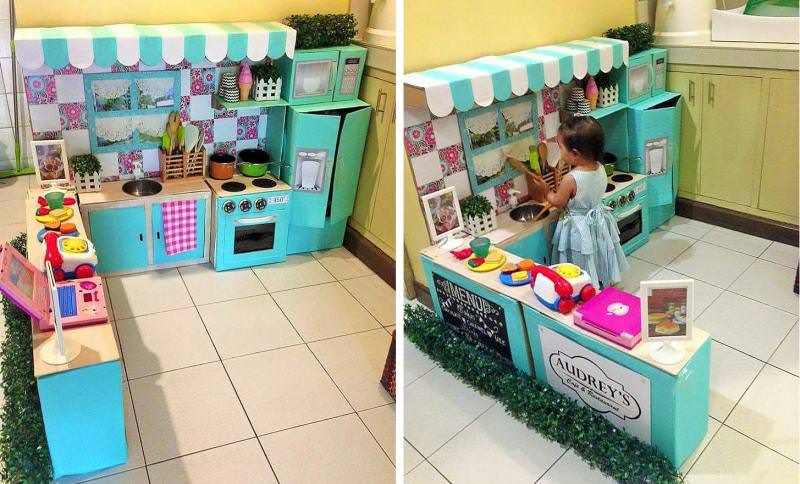 Via: Popsugar