Washington-based small living specialist Zyl Vardos has created a curvy and whimsical mobile home, Moon Dragon. It is a result of high-quality craftsmanship and a fancy design that seems to belong to an old-fashioned fairytale.
Moon Dragon measures 4 x 2.7 x 7.3-meter and is clad in Onduvilla shingles. Although it's a tiny house but made for larger than life living, boasting a roomy layout and Dutch-style doors. For storage, there are ample cabinets that are made from mahogany ply. Plus, arched ceiling consists of cedar-tongue and groove that gives fascinating touch to the dwelling.
The main living area comprises small wood-burning stove for heat. On the other hand the kitchen features laminated oak counters and a range cooker with five burners and two ovens. There is an energy-efficient fridge for food and drinks, whereas a washing machine to make laundry chores easier.
It is installed with solar-powered panels for fulfilling house's electrical needs. Furthermore, the off-grid dwelling has plenty of storage space inside. Even staircase that leads to the single bedroom has lot of storage cabinets underneath. The bathroom boasts a concrete panel-lined shower and a hand-made sink, in addition to a composting toilet.
With its striking appearance, the gorgeous tiny house on wheels has shown us how small spaces can be used to live a larger life even in limited spaces. For more information and custom-order, you may visit the designer's website.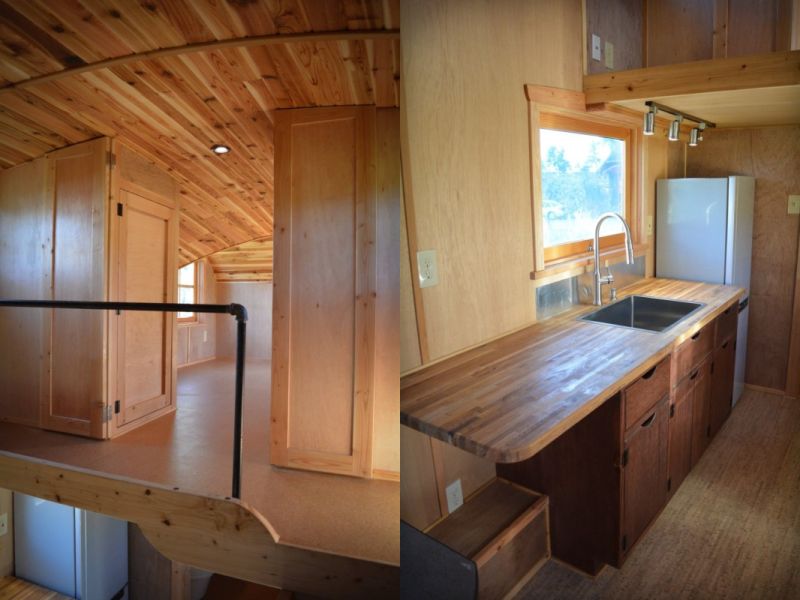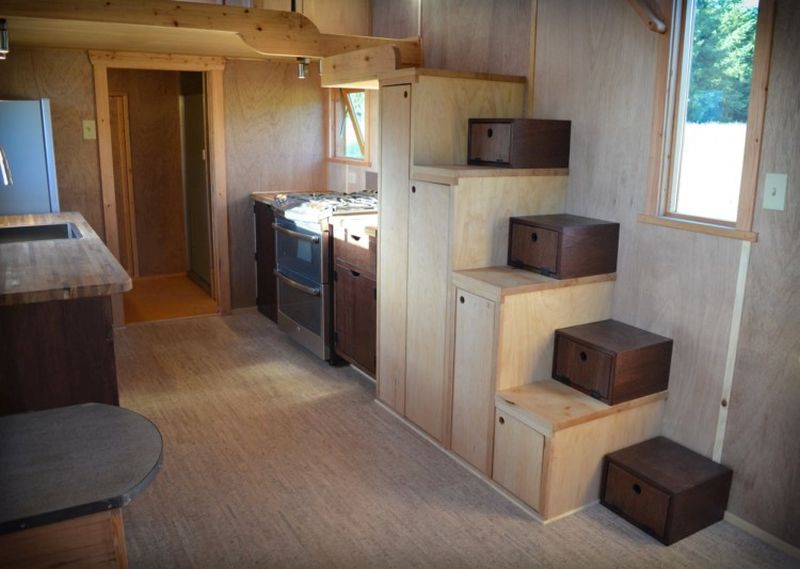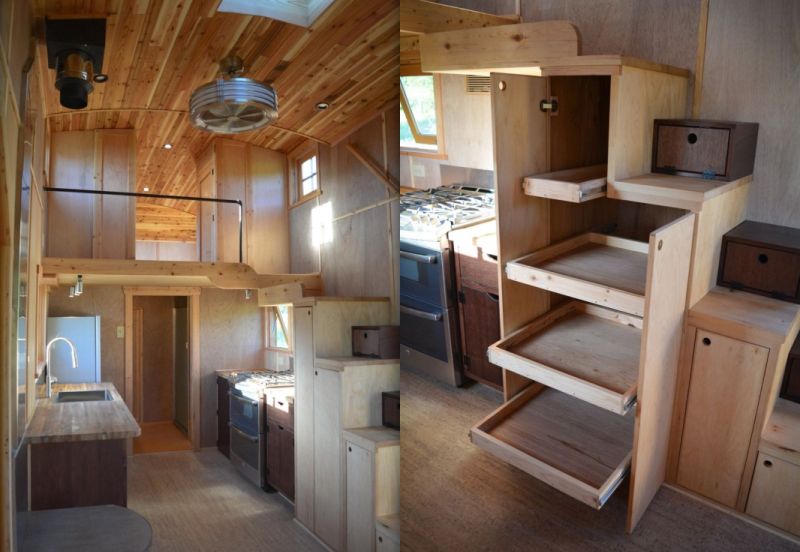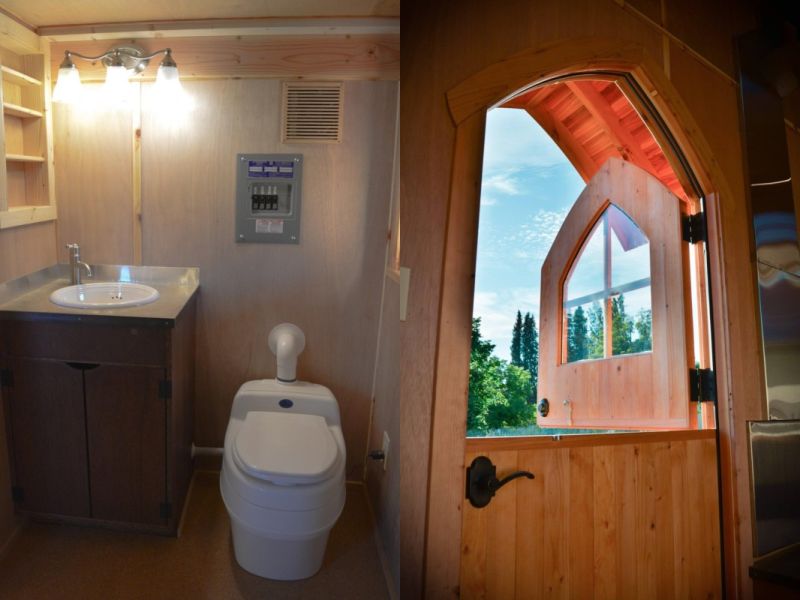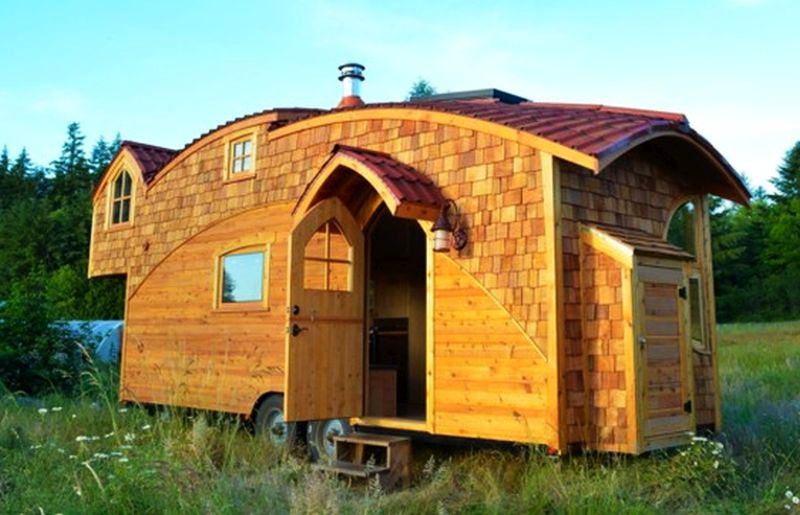 Via: Gizmag