Women have been homemakers long before the practice of decorating homes blossomed into a full-fledged business that we now know as the interior design industry. The term interior design was coined in the early 1900s and women have been reigning in the industry ever since. While providing people with a set of aesthetically pleasing and efficient solutions for better use of the space sounds simple, it takes practice and a knack for furnishing, colors, and whatnot.
There are so many inspiring women who are leading interior design today; many of whom have extended their creativity into brands and businesses. These female interior designers are leaving their mark on both residential and commercial spaces, turning them into more than mere structures of brick and mortar. Here are 10 of our favorite and most influential female interior designers leading interior design today that you ought to know.
Each one has her own philosophy, passion, and style to inspire you. Who knows when inspiration might strike?
Also Read: Top Designers Share Their Favorite Spring Interior Design Trends 2023
Kelly Wearstler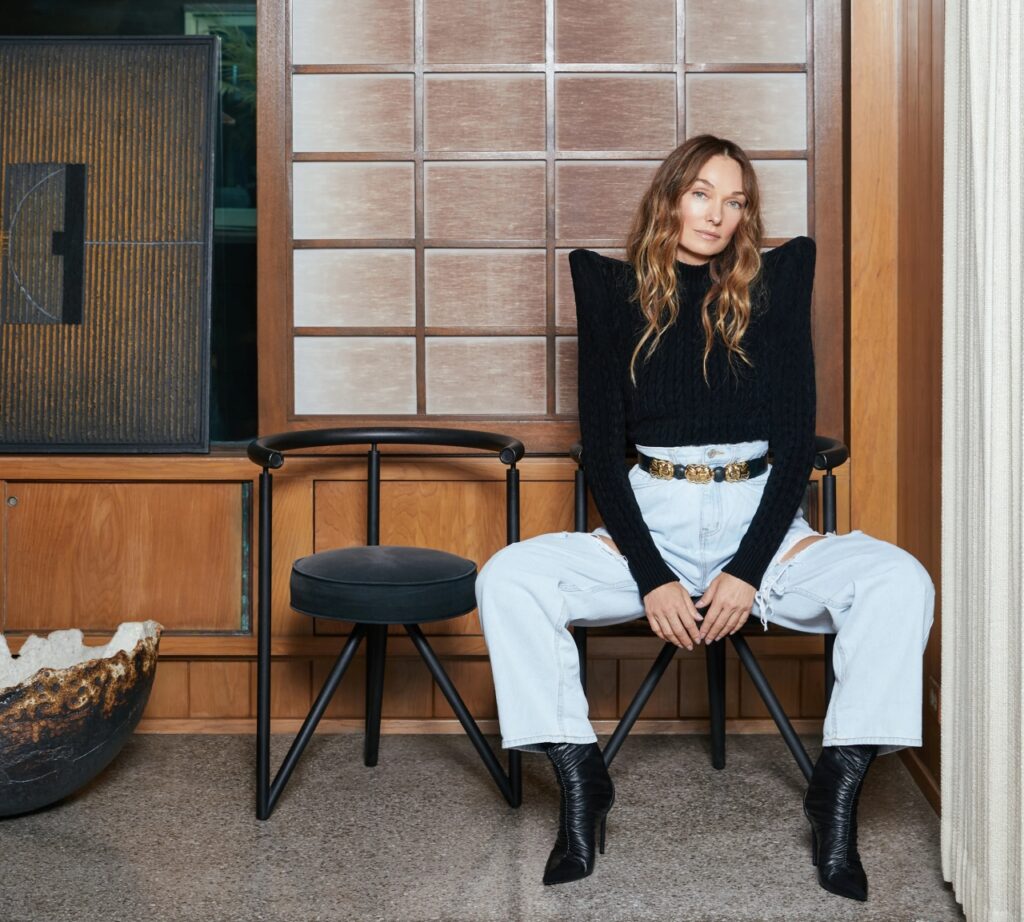 Kelly Wearstler is an American designer who founded her eponymous interior design firm in 1995. Throughout her stellar career, she has designed several hotels, and high-end residential, commercial, retail, and hospitality spaces. Her luxury-lifestyle brand ranges from interior design to collections of furniture, lighting, rugs, fabrics, wall coverings, tiles, and so on. For Kelly, design is largely intuitive and a romance. Her signature style is sumptuous and vivacious interiors while blending color with intricacy and impulse.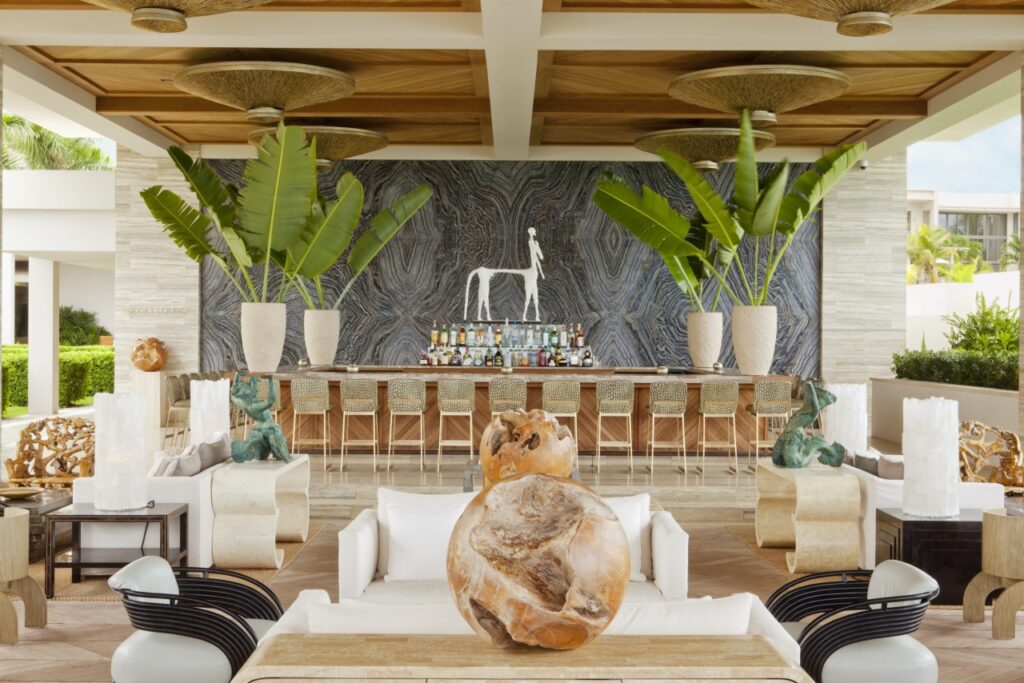 Considered one of the most influential female interior designers in the world, Wearstler incorporates exquisite blends of materials and influences in her designs, through which she aims to tell evocative stories. Her strengths are her intelligent use of materials, juxtaposing styles from a range of eras, and bringing a touch of unexpected to space. She believes in minimizing the carbon footprint through her designs and has a deep connection with natural materials. Wearstler is also the first interior designer to be part of the MasterClass Series.
Beata Heuman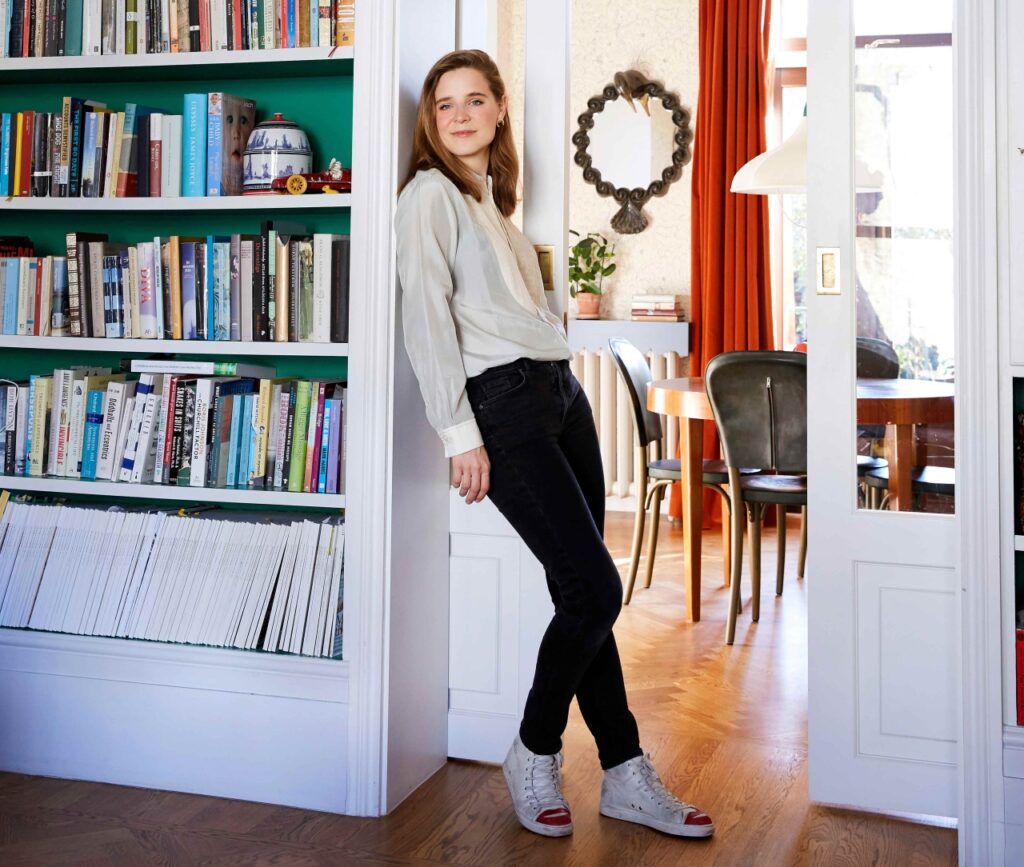 One of the most sought-after interior designers in Britain, Beata Heuman is known for creating bold, bright, and delightfully offbeat interiors. Heuman creates imaginative and fun yet deeply stylish spaces, which reflect the lives and personalities of her clients. She has worked with small spaces, grand homes, and hotel interiors and has recently launched a product line on her website.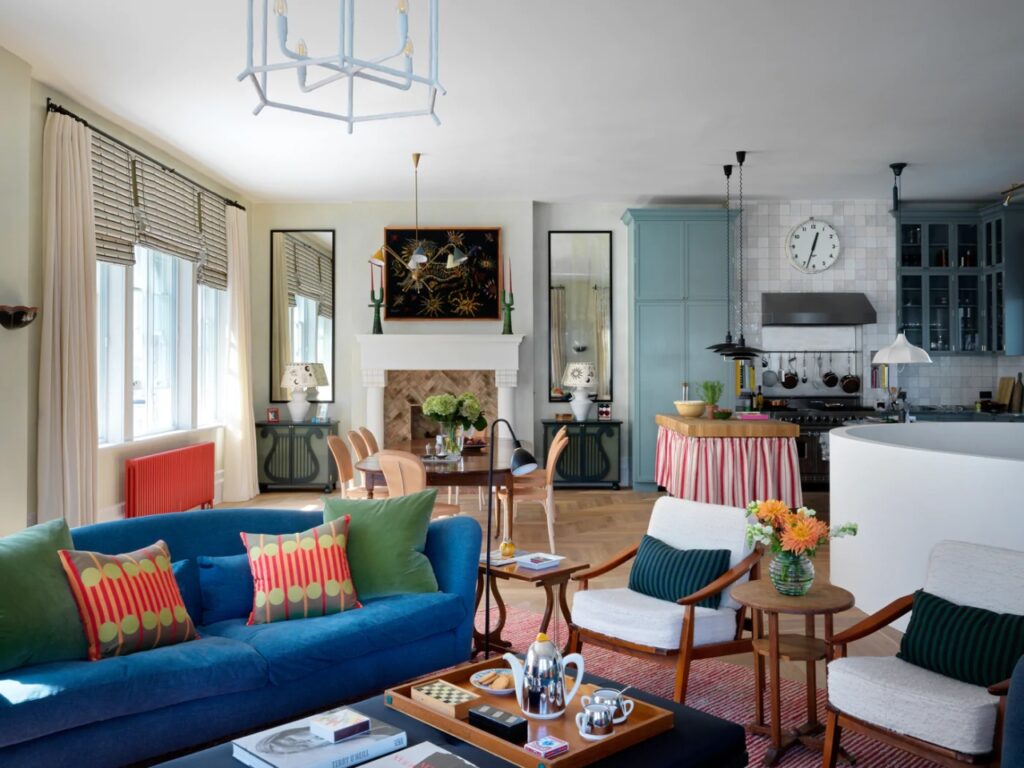 She believes the best design is that which syndicates form and function with the personality of the inhabitants. She infuses any given space with a family-friendly aesthetic or chic work environment, depending on the project, with original and characterful details. Heuman has a Scandinavian attention to detail and finds inspiration in everyday things around her.
Also Read: Famous Designers Who'll Make Your Home Interior Look Otherworldly
Pallavi Dean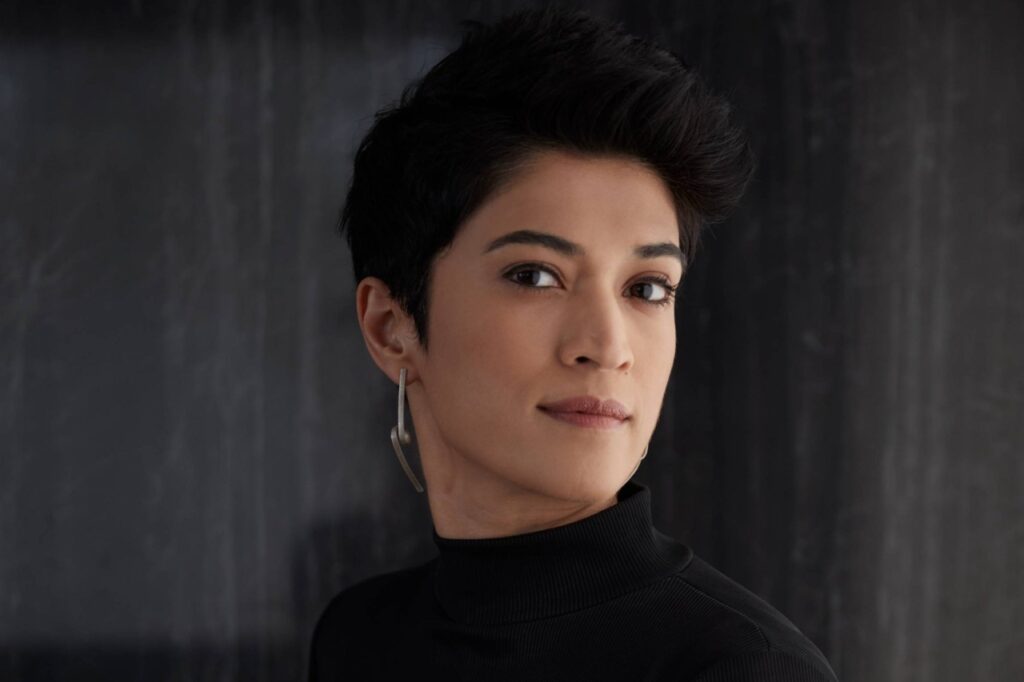 Founder and creative director of Roar, Pallavi Dean is a Dubai-based interior designer. Dean is a trained architect, graphic designer, and sustainability specialist. Her designs reflect the eclectic influence of being born in India, raised in Dubai, and having spent years working in London. She is also a former professor of design and has a design approach that is "deeply rooted in empathy and creating experiences for the user of the space."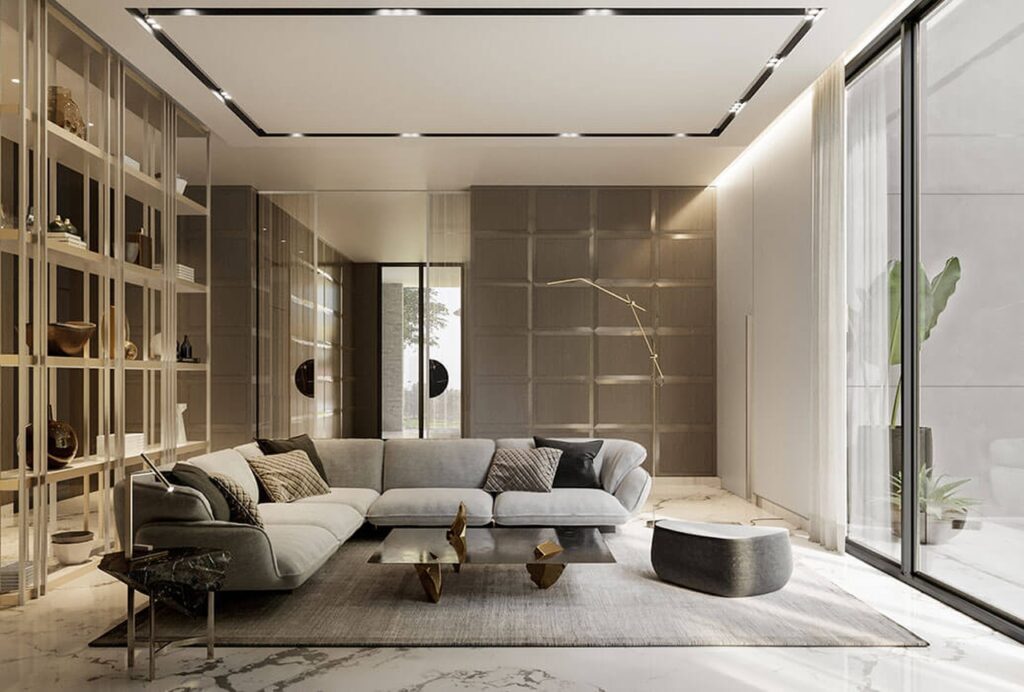 She and her team strive to create great experiences through design. Working on two sides of design – the wild side and the tame side – Dean nurtures the artistic free spirit giving a space its wow factor while combining it with a scientific, evidence-based, and data-driven approach. Interior Design Awards honored her as The Interior Designer of the Year 2022.
Patricia Urquiola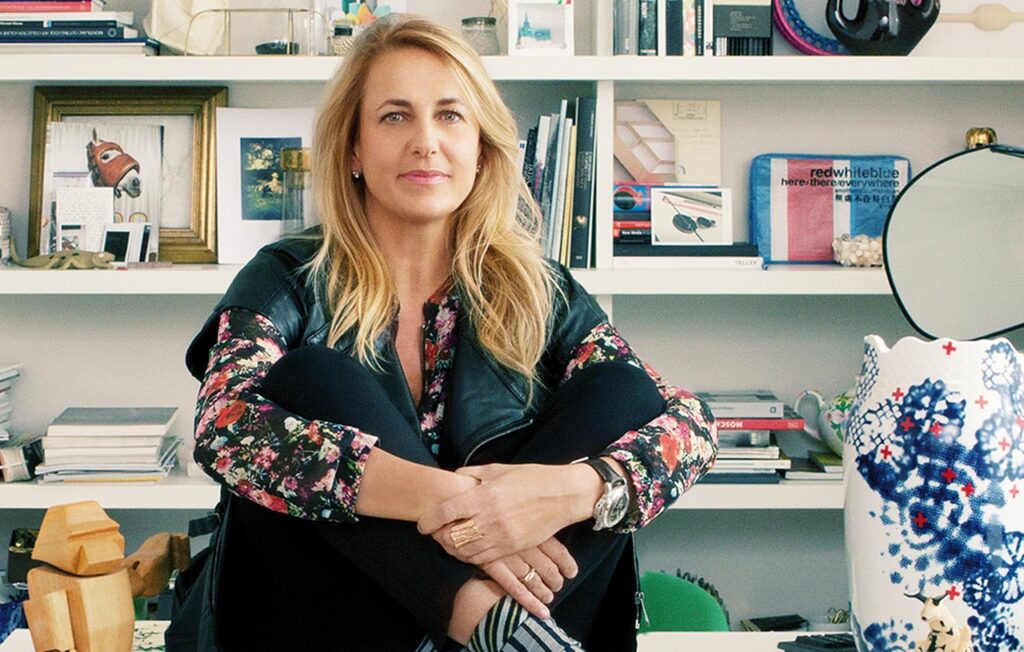 Patricia Urquiola is a Spanish architect, industrial designer, and art director. Her eponymous studio designs architectural projects and interior objects with mobility, workplace, and production cycles in mind. Urquiola begins each project by creating an empathetic connection with the user to infuse the feeling with her designs. She looks to create an association between spaces or objects to the people living in or around them.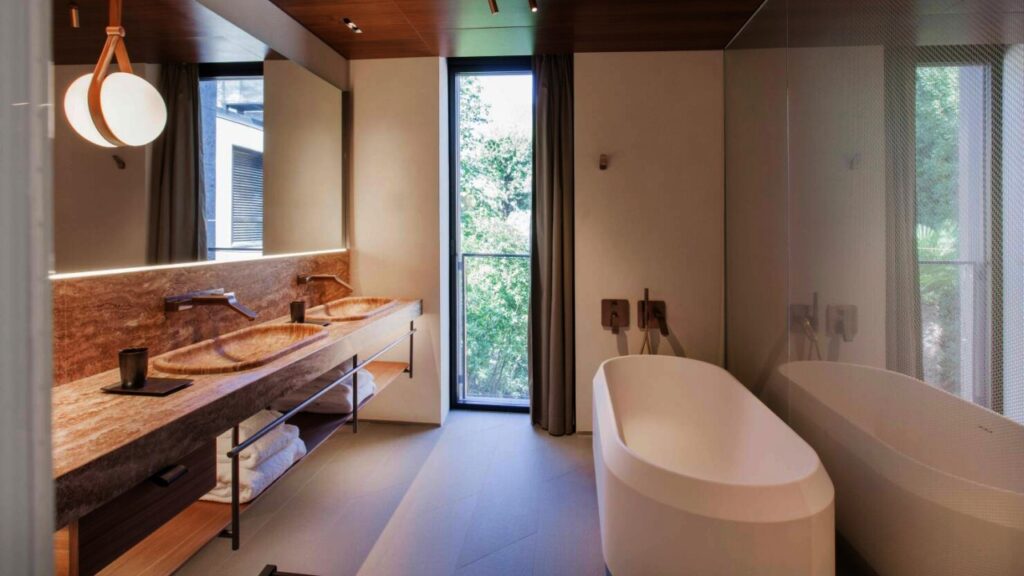 Urquiola is used to working with complex processes and scales from micro to macro. She believes in an innovative design point of view combining humanistic, technological, and social approaches. A firm believer in upcycling discarded material and lending a second life, she forms links between craftsmanship and industrial research.
Kelly Hoppen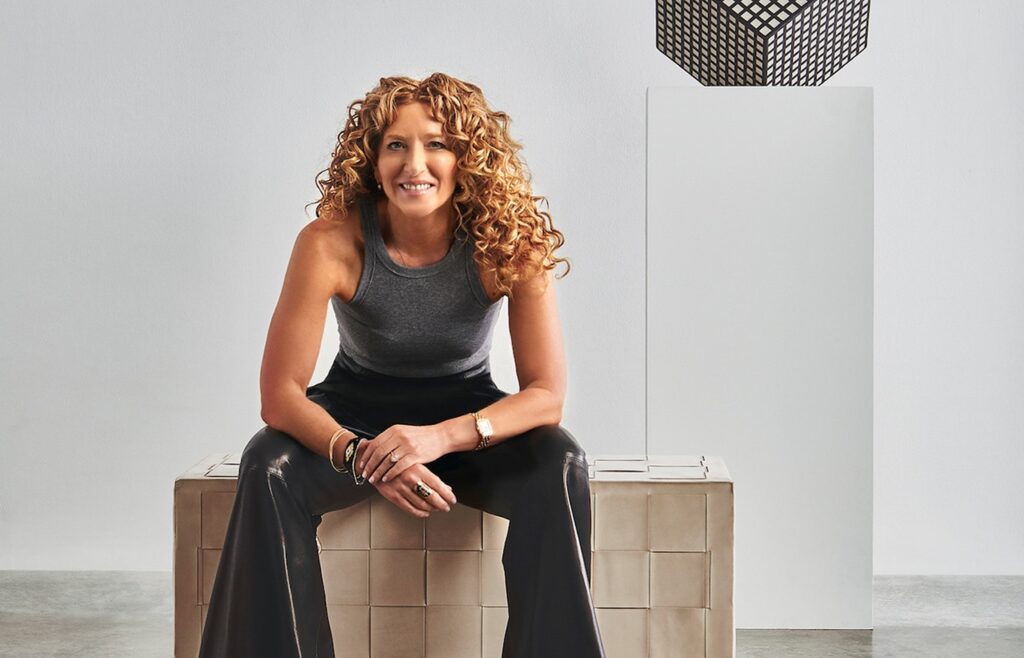 Kelly Hoppen is one of the most sought-after, multi-award-winning interior designers. Her ever-evolving design style is defined by a delicate merger of clean lines and a neutral palette, which is often intuitively balanced with luxurious warmth. She founded Kelly Hoppen Interiors over 43 years ago and has worked on thousands of projects. She is known for creating intricate, detail-oriented, and multi-faceted couture interiors.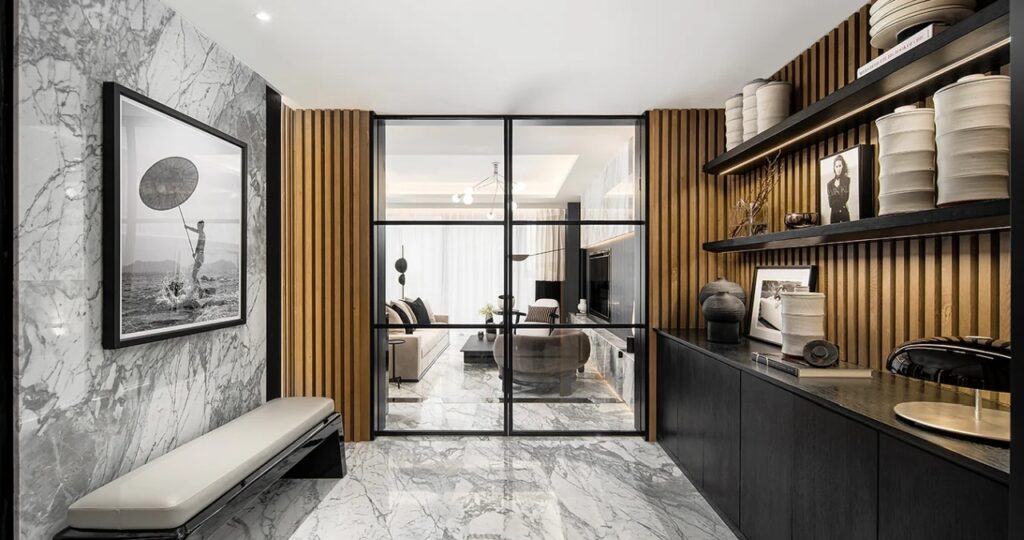 She is very passionate about design and wants to make her design style available to the masses, for which she has written nine books. The British designer is often referred to as the "Queen of Taupe," owing to her signature neutral palette. Her design philosophy is to create calm balanced spaces based on Eastern cultures through order and the creation of harmony.
Victoria Hagan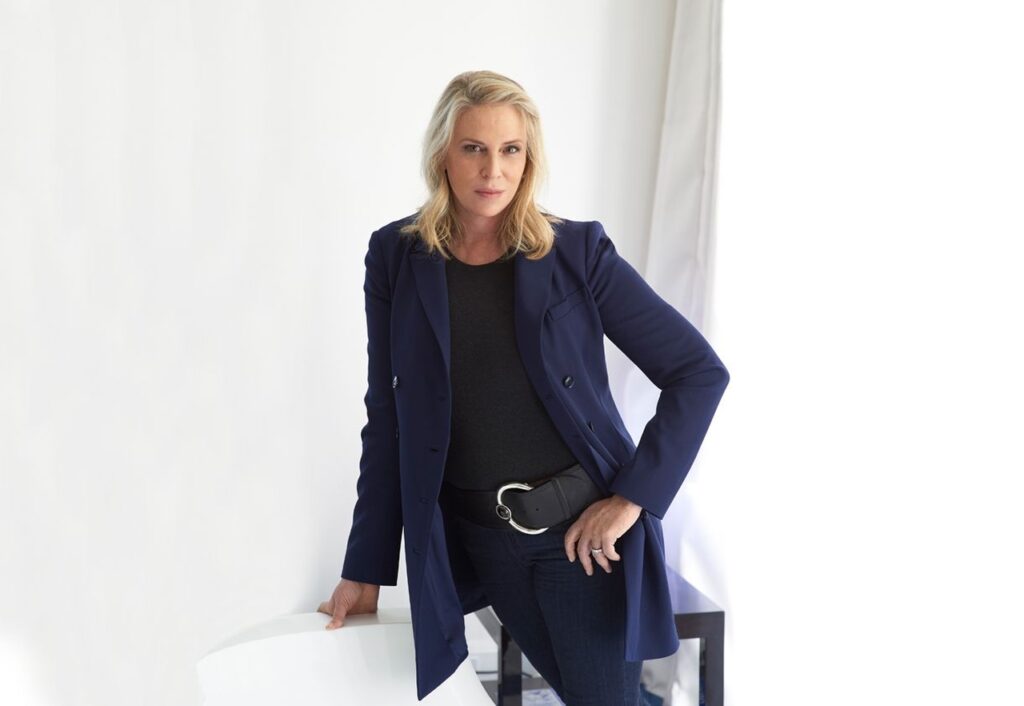 New York-based Victoria Hagan is an award-winning interior designer whose design philosophy features a refined use of materials, chic color palettes, and bold shapes. Her work reflects the modern sense of luxury that is fresh, restrained, and iconic trademarks of the New American Classic style. Soon after she began her career in 1985, The New York Times called her "the most cerebral, the one bound to be influential," and Hagan embodied those words to become one of the most lauded interior designers of her generation.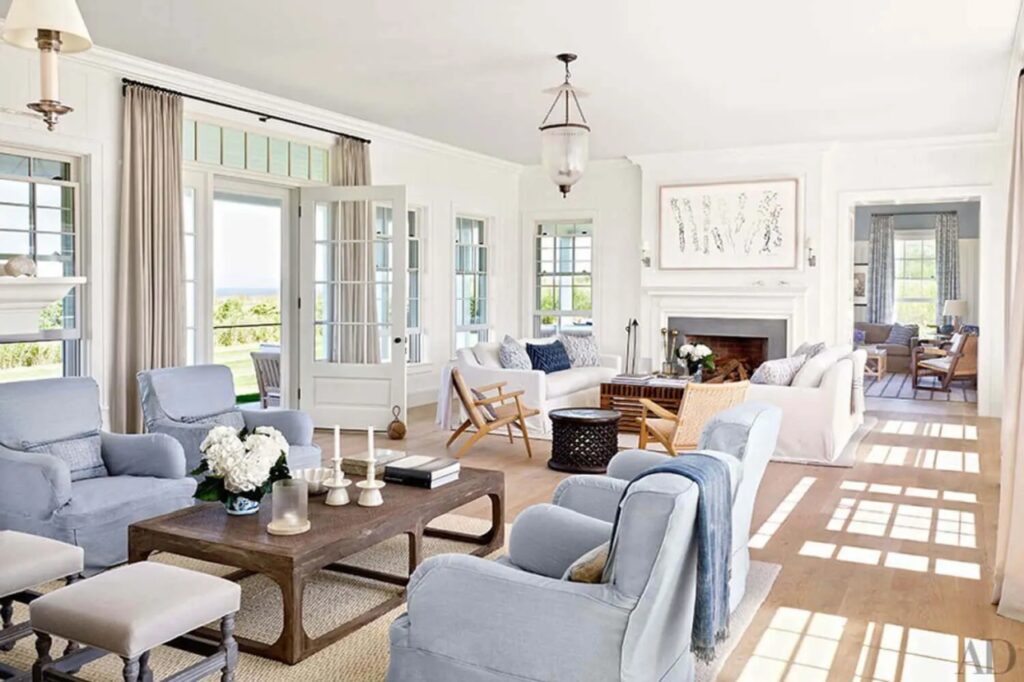 She founded her eponymous interior design firm in 1991 and has designed a vast variety of versatile projects throughout the country. She also launched an eponymous furniture line in 2002. She believes that following contemporary trends are not for everyone and that interiors should be curated to express personalized tastes and style preferences. Her designs focus on functionality before working on the beauty factor.
Also Read: For Ukrainian Designer Kateryna Sokolova 'War is Powerful Impetus for Progress'
Sarah Kuchar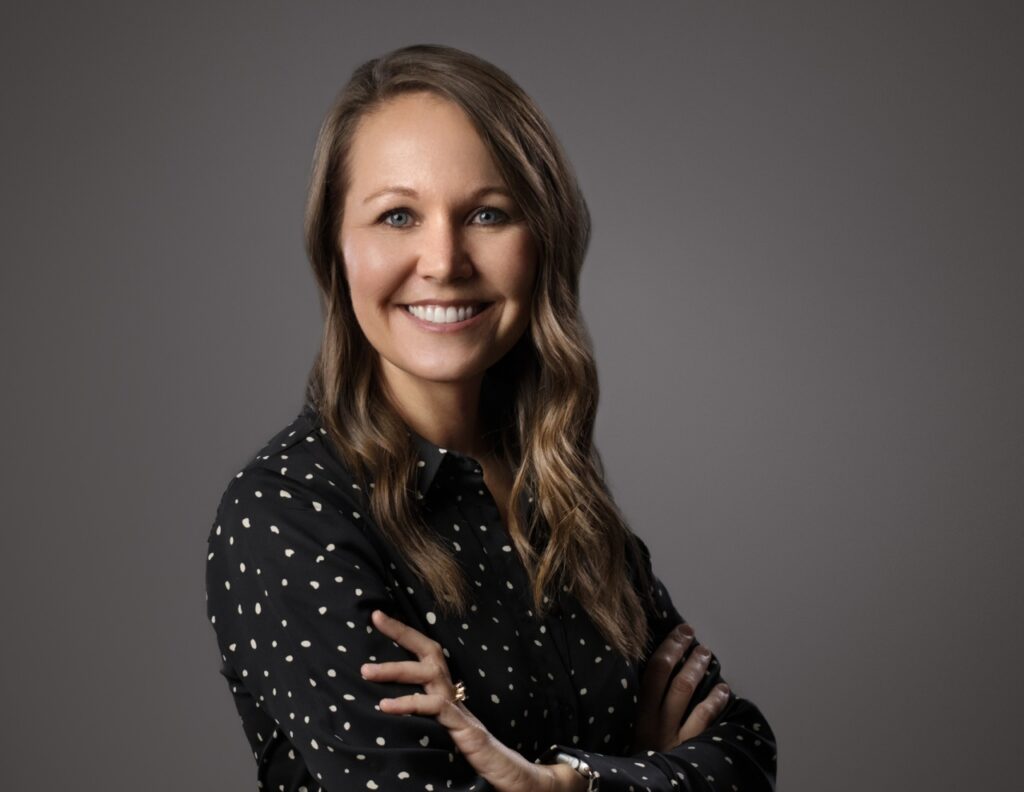 Sarah Kuchar began her interior designing career without ever having studied architecture or interior design. However, she soon demonstrated her exceptional skill in the field. Her design studio Kuchar functions on the philosophy that every project and client is unique with a distinct set of requirements. Living by the "no rules" motto, she enjoys challenging design concepts and combining unassuming and unusual ideas to give birth to something extraordinary.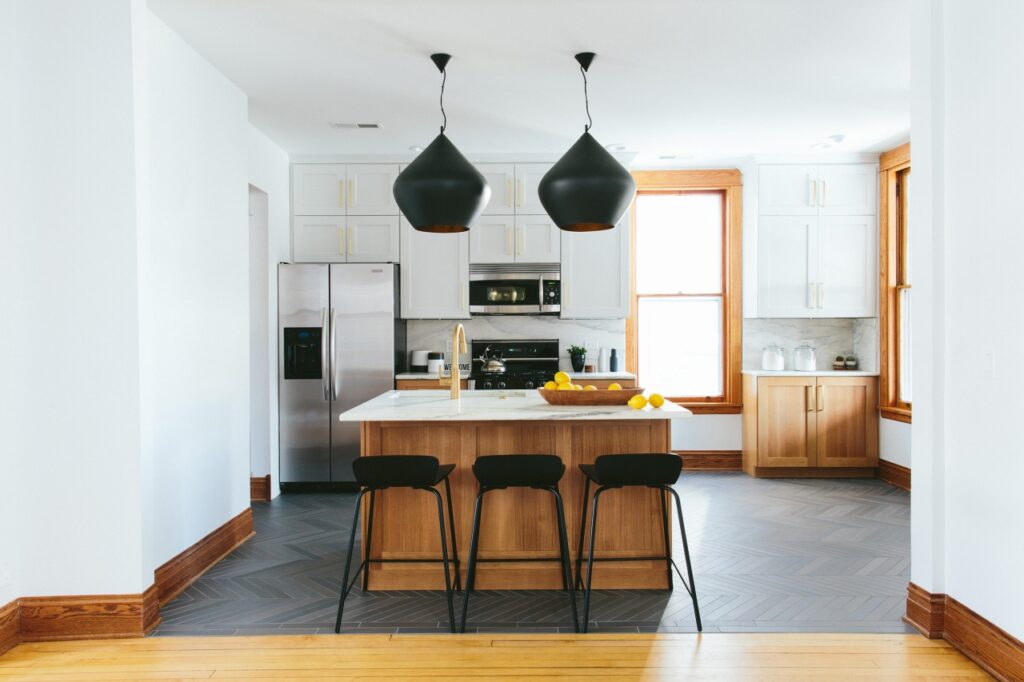 Her studio, comprising a team of nine, strongly believes that no market sector, site, material, or product is off-limits, which gives them myriad opportunities to create truly unique spaces. Kuchar has been finding creative solutions for everyone through interior design, interior styling furniture design, research, and procurement.
Justina Blakeney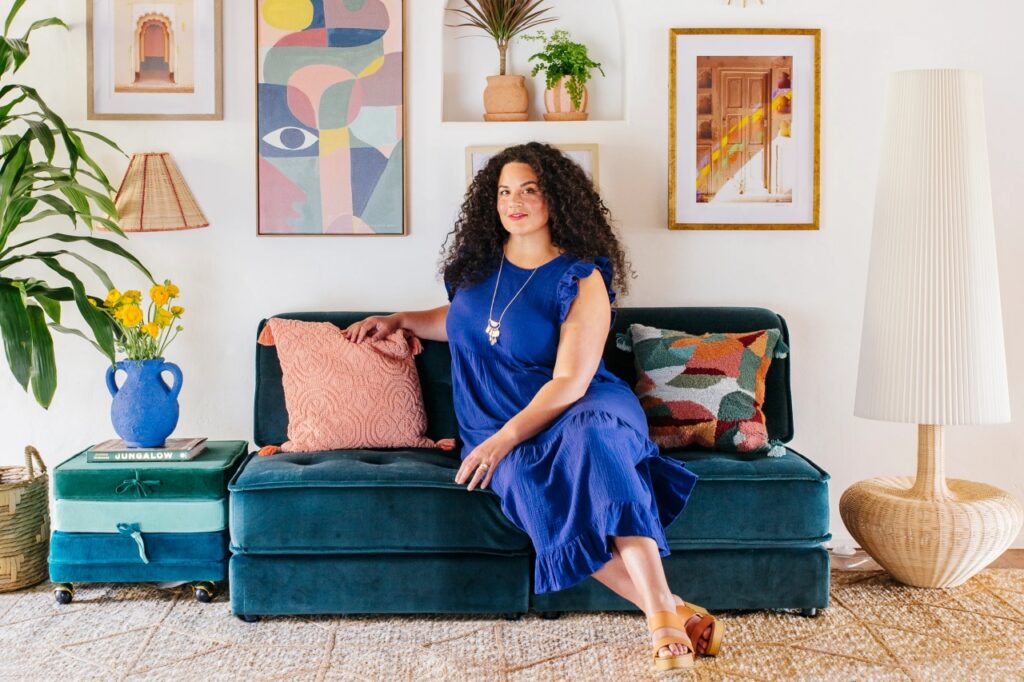 An American interior designer, artist, and writer, Justina Blakeney is famous for her use of bright, colorful and vivacious bohemian style. Blakeney believes that good design elevates the quality of life and creativity is the key to good design. She brings creativity, confidence, and joy to her interiors through a lively color palette, plants, and patterns. Her designs are dramatic, bold, and for people wild at the heart.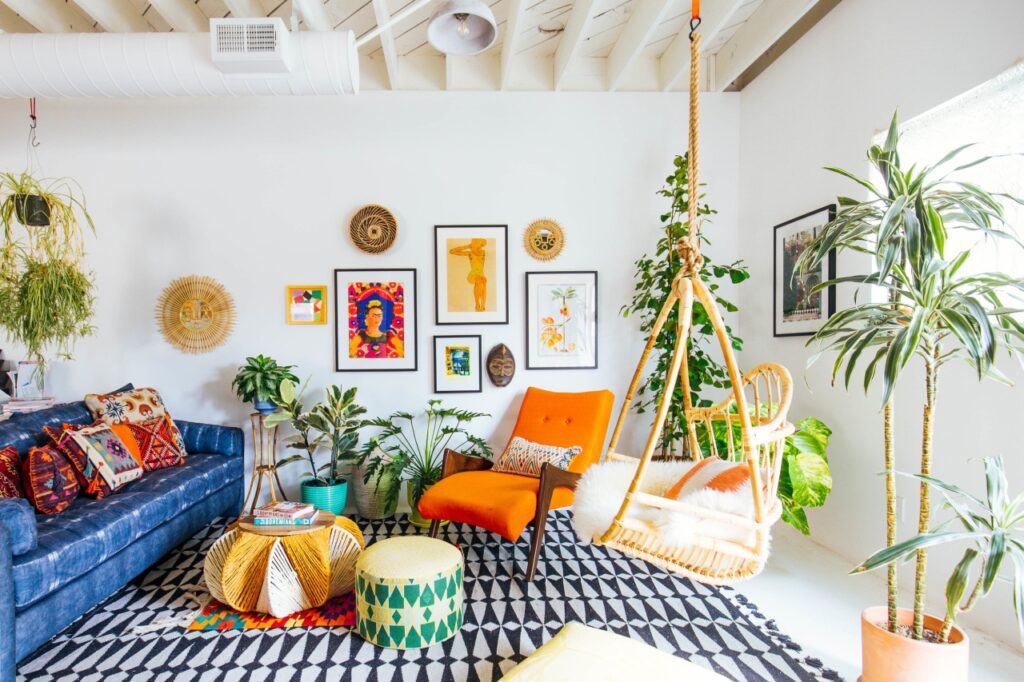 Her design approach caters to every taste – modern, rustic, boho – with an aim to form a place for creating and growing. She is a strong advocate of mixing themes and styles to create a wholesome interior that soothes and speaks to the inhabitants. She is the founder of the houseware and home decoration brand Jungalow, a clever play on the words jungle and bungalow.
Amy Lau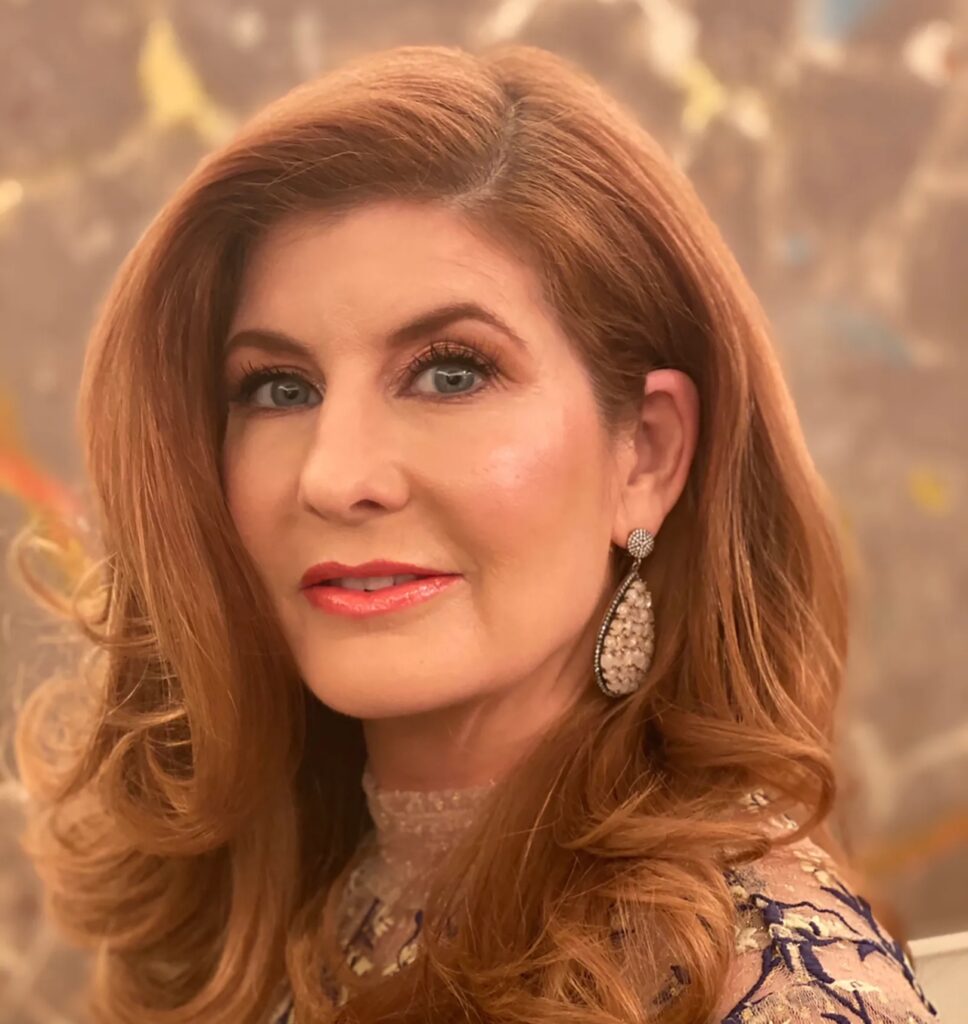 Amy Lau is a New York-based contemporary interior designer known for her luxurious residential interiors that include a variety of artistic and chic homes around the globe. Lau transforms her warm, artistic bend into wholesome spirited and meaningful interiors. She founded an eponymous interior design firm in 2001, which creates expressive environments with immaculate attention to detail.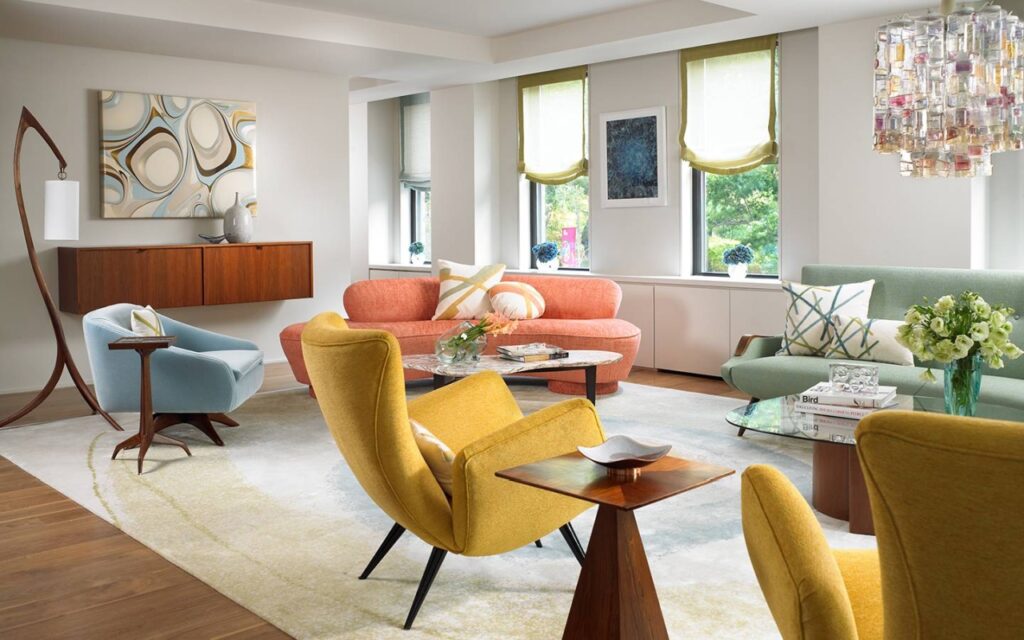 Lau used natural materials, and thoughtfully curated elements to bring out a distinct beauty in each of the projects. By embracing both art and design, her aesthetics are enlivened with dynamic mixes of vintage and contemporary pieces. She has a stellar career and has designed spaces for famous showhouses like Kips Bay in New York. She is also the creator of the Design Miami Fair.
Kelly Behun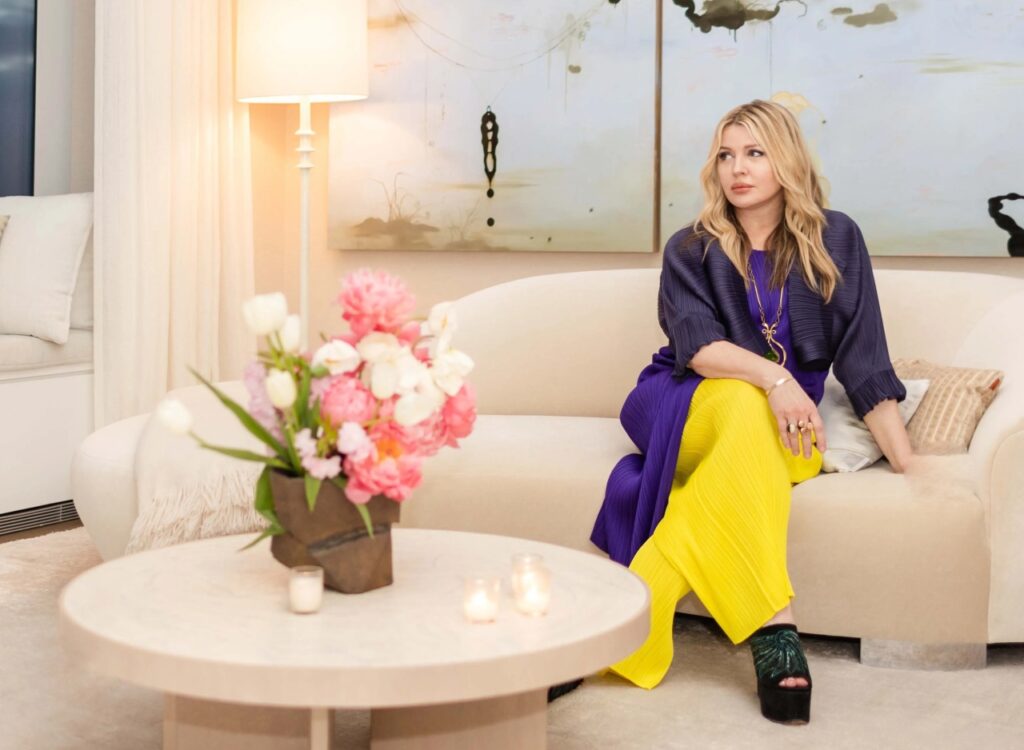 An American interior designer, Kelly Behun has established herself as one of the most influential female interior designers in the world. She created her New York-based eponymous design studio, which specializes in interiors, furniture, and decorative accessories. Behun also trained under the renowned designer Philippe Starck.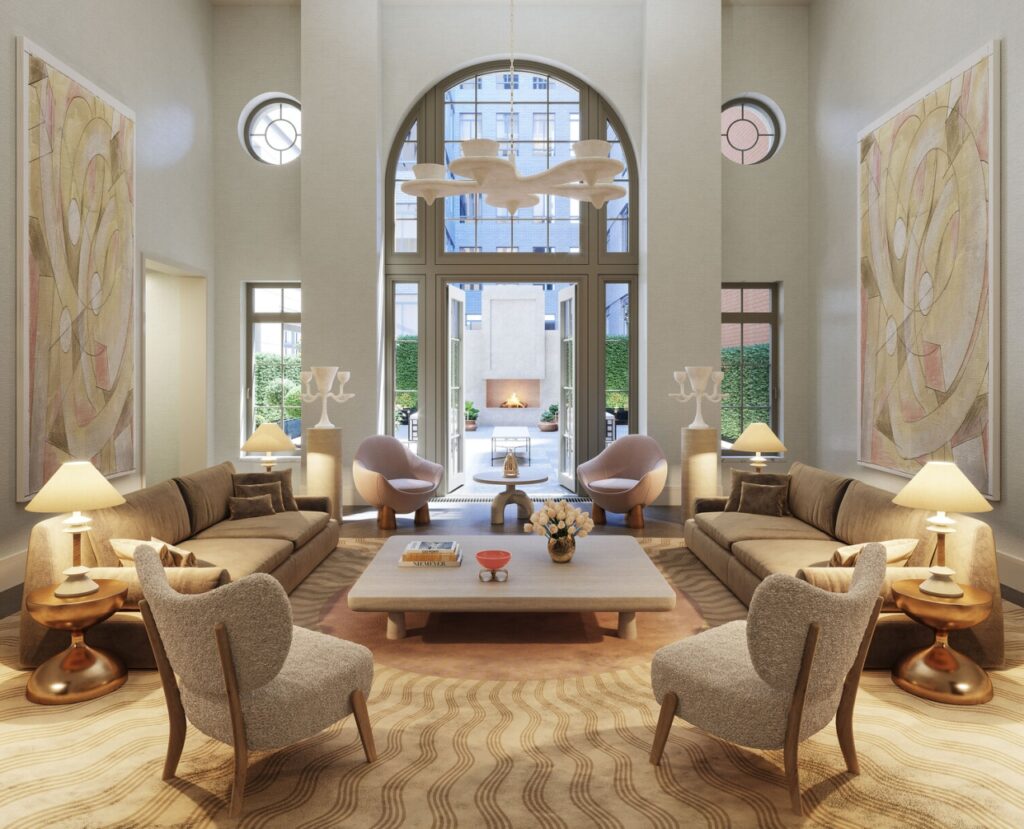 The award-winning interior designer strives to create customized environments to meet each client's requirements. Behun focuses on bespoke furnishings, unique designer pieces, offbeat accents, and inexpensive vintage items in her designs. Natural materials, natural textures, and peculiar shapes are recognizing elements of signature style.