Amazon-owned smart security company Ring, which has been through some upheavals in 2019, kicked off its 2020 campaign at the Consumer Electronics Show in Vegas with first-ever Ring Smart LED lightbulbs alongside a range of solar-powered outdoor lights and Ring Access Controller Pro.
With its new league of devices, Ring is certain of consistently focusing on enhancing customer experience around privacy and control. That said, let's delve into facets of the newly unveiled lights, controller and see what each one has to offer.
Smart LED Lightbulbs
Ring has designed its smart LED lightbulbs as a replacement for lamps and fixtures that are already in use.
Launched in two variants the A19 and the PAR38 smart LED bulbs each have a distinct purpose. While the A19 is built for the inside of the house and for covered passages in the outdoors, the PAR38 is designed for recessed lighting areas in the outdoors and indoors.
Both smart LED lightbulbs can be controlled through a dedicated app when connected over the Ring Bridge to turn the lights on or off, adjust brightness and to set schedules. Both the bulbs can also be grouped together as well.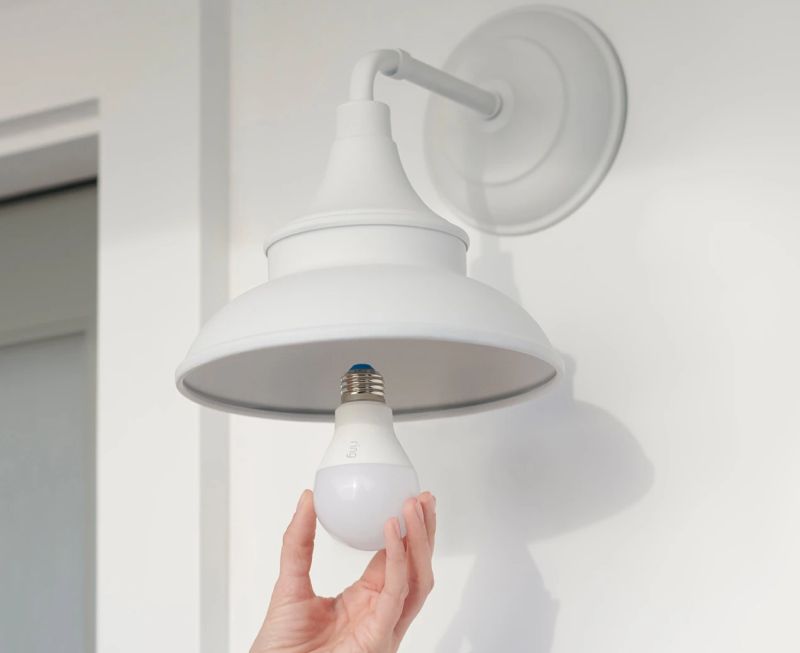 Solar-Powered Outdoor Lights
If you were thinking of upgrading your outdoor lights with a wireless alternative, you're in luck. The Ring solar-powered lighting devices are just meant for it.
Launched in three variants, the Solar Floodlight, Solar Pathlight and Solar Steplight, these are designed to work standalone or sync with new smart bulbs and other Ring devices through the Bridge.
• Solar Floodlight is made for larger outdoor spaces including the driveway or backyard
• Solar Pathlight, as the name suggests, works ideally for the walkways and pathways
• Solar Steplight is perfect for tighter spaces and steps around the house
All three solar-powered light models are motion activated and are easy to install. When synced over the Bridge to other Ring devices, with the slightest motion in the vicinity, the solar-powered lights can activate the connected video doorbell and security cam to begin recording, the lights indoors to switch on automatically or the alarm to trigger off.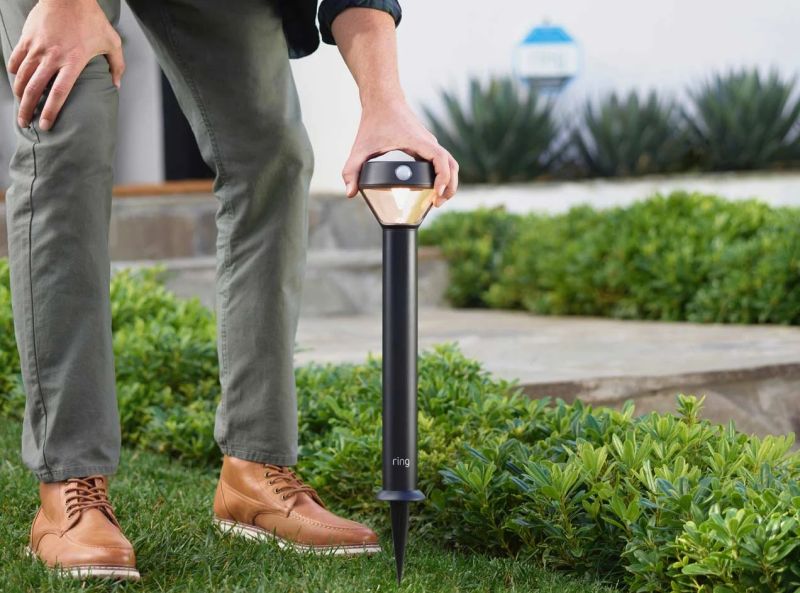 Also Read: Netatmo Launches Smart Door Lock and Keys with NFC 
Access Controller Pro
Ring also introduced its first access controller device in Vegas. This one called the Access Controller Pro is developed to allow homeowners to remotely operate a connected electronic gate comfortably from the mobile phone.
The device can be paired with Ring Video Doorbell or Camera using the mobile app. The app's Live View feature allows you to see who is at the gate and then grant access if required.
According to the company, the Access Controller Pro is handy for Amazon deliveries – the delivery guy can use Key by Amazon for one-time access and deliver your package inside the gate.
Ring Smart LED Lightbulbs and Smart Lighting Solar devices will be available from April 1, 2020. Ring Access Controller Pro (Cellular and Ethernet variant) is available for $299 on Amazon.