Samsung Electronics has taken wraps off its newest MicroLED, Neo QLED and Lifestyle TVs just ahead of Consumer Electronics Show 2022. All these new screens feature an advanced picture and sound quality, plus an upgraded interface. The company is also offering more screen size options and customizable accessories with these TVs.
This expanded TV lineup and accessories offer enhanced customization for a tailored video and audio experience. Samsung's 2022 Smart TVs come with a new Smart Hub UI, enhanced sound, smart calibration, and built-in NFT platform. We have enlisted the newly unveiled TVs with their notable features below:
MicroLED TVs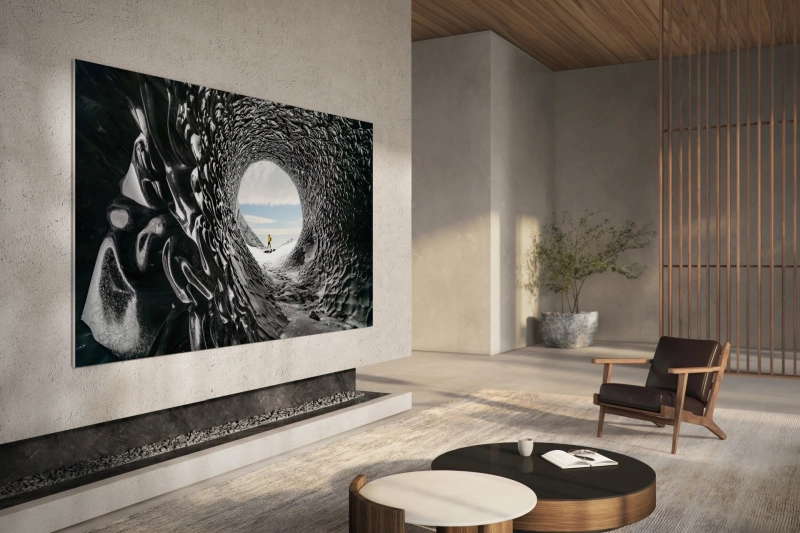 Samsung's MicroLED display has 25 million micrometer-sized LEDs that individually produce light and color to create an immersive TV viewing experience. At CES 2022, Samsung will unveil the MicroLED TV in three different sizes – 110-inch, 101-inch, and 89-inch.
The 2022 MicroLED TV also supports 20-bit greyscale depth, and expresses 100-percent of DCI and Adobe RGB color gamut, resulting in stunning, lifelike colors. With 99.99-percent screen-to-body ratio, the MicroLED delivers a great TV watching experience.
The MicroLED TVs also come packed with enhanced usability and customization features. There is an Art Mode that allows users to select and display their favorite artwork or digital photography on the TV while Multi View lets users view content from four different sources simultaneously. For sound, it uses top, side, and bottom channel speakers with Dolby Atmos.
Also Read: LG Display to Showcase a Throne with Flexible OLED Display at CES 2022
Neo QLED TVs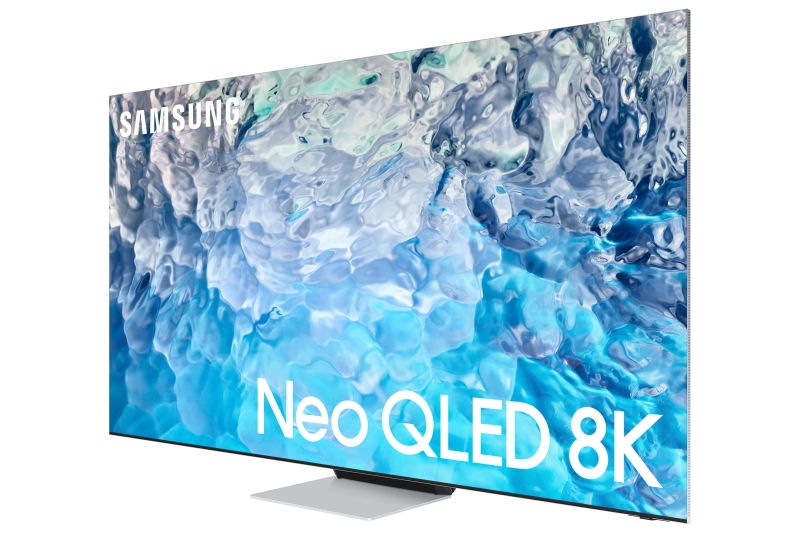 With Neo Quantum Processor and advancements in picture technology and sound, these TVs deliver some of the pristine picture quality and immersive soundscapes.
The 2022 Neo Quantum Processor features advanced contrast mapping with BLU (back-light unit) that increases the brightness level. This allows the TV to control its lighting across 16,384 steps, quadrupled from the earlier 4,096 steps.
The new Shape Adaptive Light technology carefully analyzes lines, shapes and surfaces to control the shape of light from the Quantum Mini LEDs, enhancing the brightness and accuracy of all shapes on the screen.
Samsung's 2022 Neo QLED also features Real Depth Enhancer, a multi-intelligence picture quality algorithm to create a greater sense of realism and depth.
Additionally, Samsung's 2022 Neo QLED features EyeComfort mode, which automatically adjusts the screen's brightness and tone based on a built-in light sensor and sunset/sunrise information.
Neo QLED TV has also got major sound upgrades. The 2022 QLED TV lineup features OTS Pro, which incorporates multi-channel speakers with Dolby Atmos to deliver a dynamic sound experience that reaches all corners.
Lifestyle TVs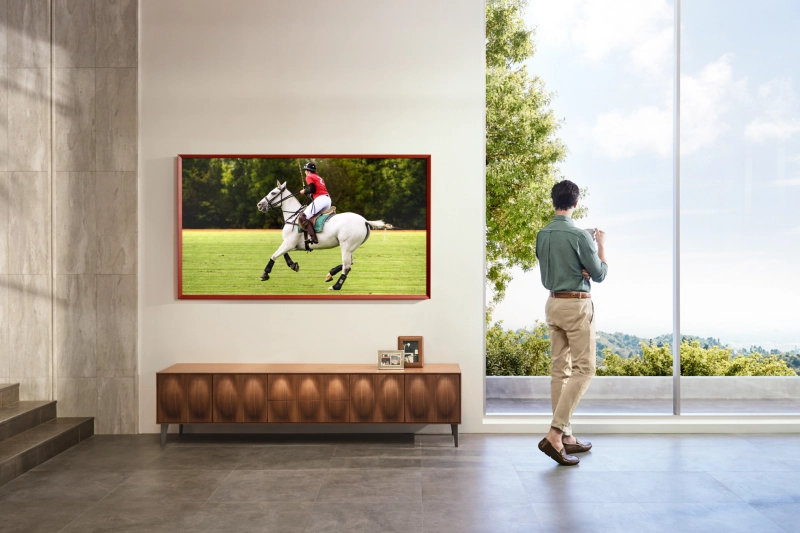 Samsung's 2022 Lifestyle screens seamlessly combine modern design and technology. They feature a new Matte Display with anti-glare, anti-reflection, and anti-fingerprint properties. For 2022, Samsung has updated its The Frame, The Sero, and The Serif.
Via: Samsung