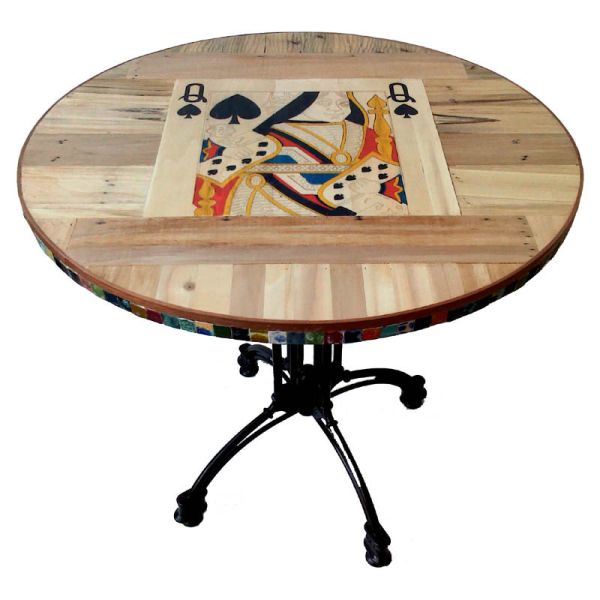 We have come across conceptions that use recycled materials as one of their components. However, it is a rarity and a privilege to cover a design whose entire scope is based upon the recyclable factor. In this regard, we have stumbled across the Girocambiando project by Stefano Mancini, a remarkable furniture collection that includes coffee tables, bookshelves and 'throne' chairs, all made from recycled wood boxes (previously used for fruits and vegetables). The designer has also went on to utilize apt finishing like fruit basket stickers and ecological materials to improve the furniture's visual as well as structural quotient.
In case of the Girocambiando table item, the main top comprises of a framework of stained and colored wood slats. This surface is draped in two coats of an ecological water-resistant substance, and then finished with a fine wood variety salvaged from used musical instruments.
Moving on to the bookshelf component, it is crafted from used pallets, and then aesthetically draped in fruit basket stickers. The flanking support legs of the item is crafted from recycled cardboard tubes that are dabbed with hard cementite material and then painted with two coats of acrylic color.
Finally, coming to the Girocambiando chairs, these wooden designs replicate the essence of thrones with extending side facades. Again made from a sturdy arrangement of fruit pallets, the side faces are finished with authentic posters that provide that much needed aesthetic uniqueness to the chair components.
Via: Girocambiando