A bitter truth – the furniture you use at home or office negatively influences the environment. This may not be something you would consider upgrading every not and then. After all, much of your furniture is probably wood – a natural and renewable resource.
Buying green furniture is a way to live an eco-friendly lifestyle. Unfortunately, every single furniture in your home is made from wood, doesn't mean it is green furniture. You need to check it doesn't use toxic materials and is sourced from a sustainable forest.
If you're ignoring this, you're doing as much damage to the planet as mining for coal or drilling for oil. And, this is why you need to understand what green furniture is and why you should use it at home.
What is Green Furniture
It is not a furniture unit that's painted green!
Any furniture unit that's made in an eco-friendly way, and doesn't cause any harm to human as well as the mother nature is called green furniture. Usually, it is made from FSC Certified Wood, recyclable metal or plastic, and other discarded materials. Each green furniture unit should also be recycled or repurposed over and over again. Furniture made from natural materials like bamboo and rattan are perfect examples of green furniture.
Also Read: 24 Ways to Get Creative with Reclaimed Wood
Wood can also fall into this category but only if it is one of the following types:
According to this concept, if you're planting at least one or more trees in return of using a tree for making furniture, it should be termed under green furniture. Of course, it takes a long time to grow trees but as long as you're planting new trees at the same rate as they are cut down, it will be a renewable resource. Felling of trees must also be taken into consideration along with plantation and growth time of trees.
For example, by the time a manufacturer cuts down trees, they should own more trees of the same age that are ready to be cut down at that time. Of course, it puts an impact on the environment, but it's very limited, plus there is never a shortage of wood.
Even better if more than one tree is planted in place of the one cut down.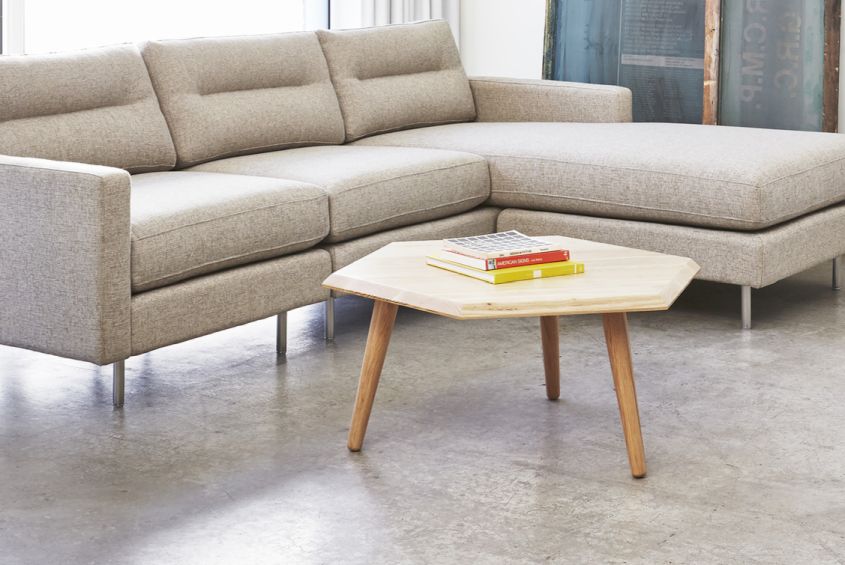 Green furniture can also be used to describe furniture made from wood reclaimed from lakes, rivers, old furniture, houses, barns and warehouses. This wood is already fallen. Using them for making furniture has no or minimal impact on the environmental. Reusing it is just finessing its form to give it some purposeful function.
This type of wood is likely to create an item with a variety of different colors, patterns, and textures. For many, reclaimed wood is a time-worn masterpiece that adds a certain beauty, originality, and story to its surroundings while some others choose it for strength and durability. It may even have different types of wood, making up its construction.
Using furniture made from reclaimed wood can help lower the annual demand for wood. So if you love nature and want to give the old wood a second life, do choose reclaimed wood furniture. Most of the time, reclaimed logs are wider that tell a story. So those wanting to have wider planks of wood can go for reclaimed wood.
Example: Fulbeck desk made from a 400-year-old walnut reclaimed during 2007 UK floods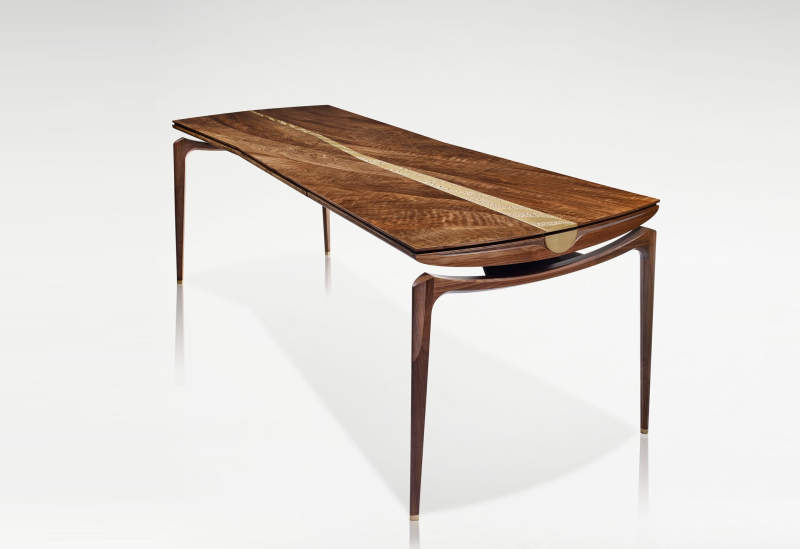 Perhaps one of the most popular ways to acquire green furniture is to simply purchase something that someone else no longer wants.
The environmental impact has already been dealt with; you will simply be prolonging the life of the item by giving it a new home. It is always possible to repaint or varnish the furniture to meet your own taste. Shabby home décor that's one of the most popular home decorating trends is possibly related to reusing old furniture.
You can even pay someone to refurbish it for you, providing you with a piece that looks new but is actually repaired to continue its duty.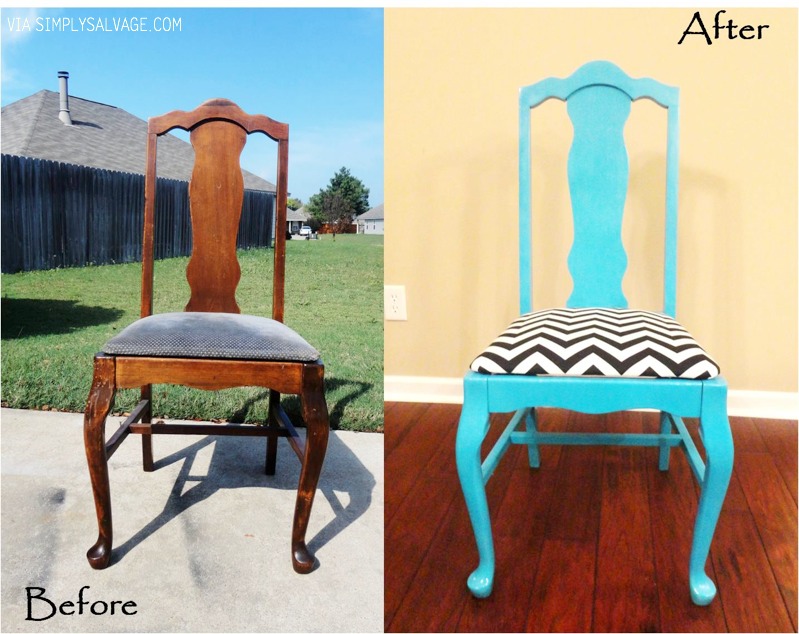 If you ever tried to make something useful from unused wood slats that were in pretty good condition, you were possibly contributing to the environment. The theory of repurposing revolves around giving a new function to an unused material.
You can minimize your ecological footprint by furnishing your home with green furniture made from repurposed wood. Making furniture items from pallet wood is a considerably good example of repurposing, but there are certain toxicity issues that need to be taken into account at once.
# Pallet wood armchair by Redolab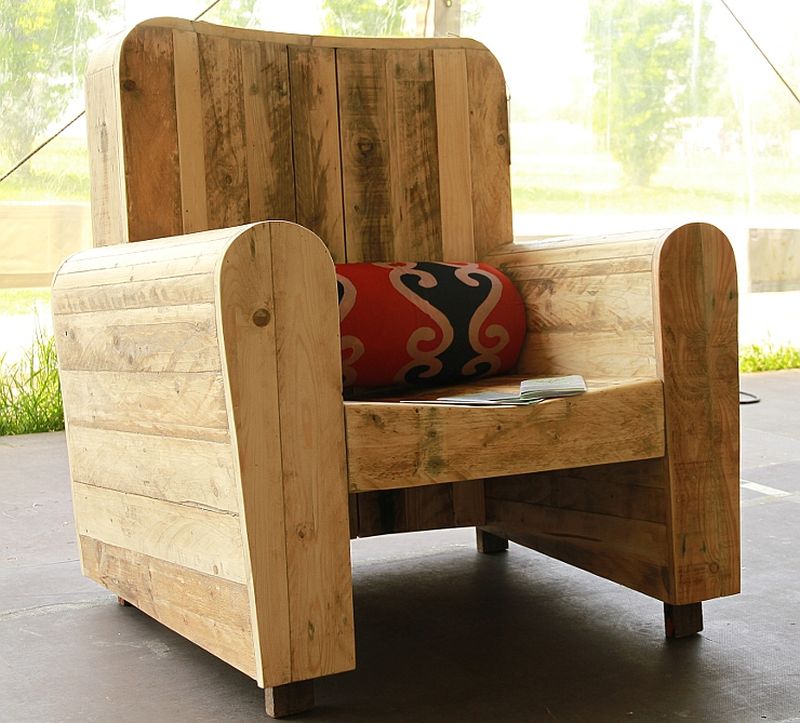 Aside from material sourcing, the scope of green furniture also expands to furniture made from recycled plastics and metals, but not all of them are green. The ones made in an environmentally-friendly way, with minimal resources and emissions can only be termed under green furniture.
So it very crucial to consider both the production process and material sourcing when purchasing new furniture. Furniture made from renewable wood can also be contributing to carbon footprint if it is not produced in an environmentally-friendly way. The best way to verify is to check for the designated wood certifications or directly ask the manufacturer; they can surely help you to decide upon a green furniture piece.
If you want to lower your overall impact on the environment, start from limiting your needs and using eco furniture. These steps can surely help us to minimize deforestation as well as its disastrous effects on nature.
It is important to recycle or purchase one piece of green furniture a year. If every household did this, the environment could be rescued in no time.