There is so much that we can do to make our home more functional and look modish. We generally seem to forget that we can decorate and use the area underneath the stairs very efficiently. Although we have a number of under stair ideas, most of us still utilize it creating an unsightly storeroom. The space under the stairs has plenty of potential to turn a simple interior into a more functional space.
Utilizing the area under stairs is one of the smart storing tricks in the interior design handbook. We have got some elegant tricks to smartly use the under stair space that might inspire you on your next interior remodeling regime.
Utilize space under stairs with built-in drawers
Utilize the underneath space of your staircase by integrating stylish built-in drawers and racks. It is a classy way to keep home functional and fashionable altogether. Perfectly intended built-in drawers and chests seem attractive and add more storing space to your home interior.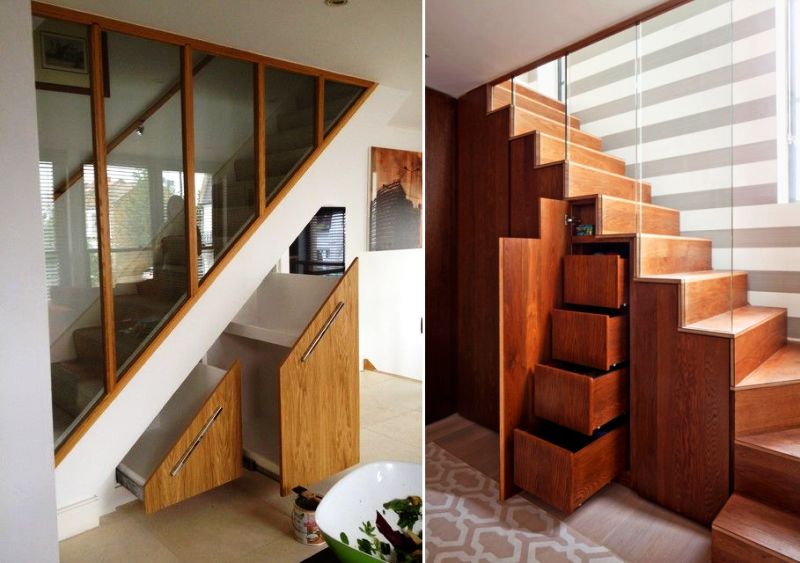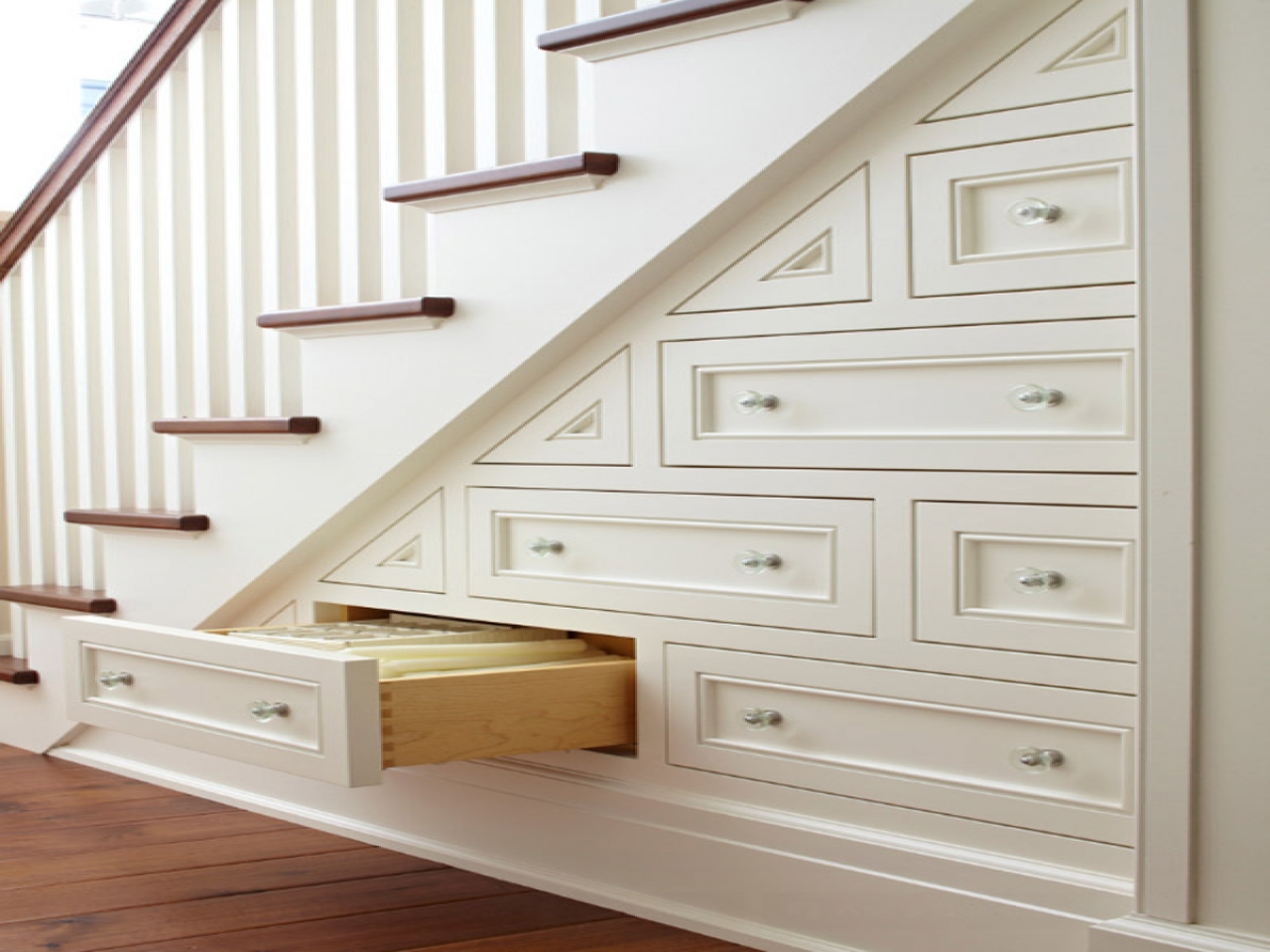 Create a study room or office space
If you want to do something more creative, then create a small study room or office space under stairs. The idea works best especially for students and people who require a personal space to work or study. This idea will help people use the idle space under stairs in a more functional way.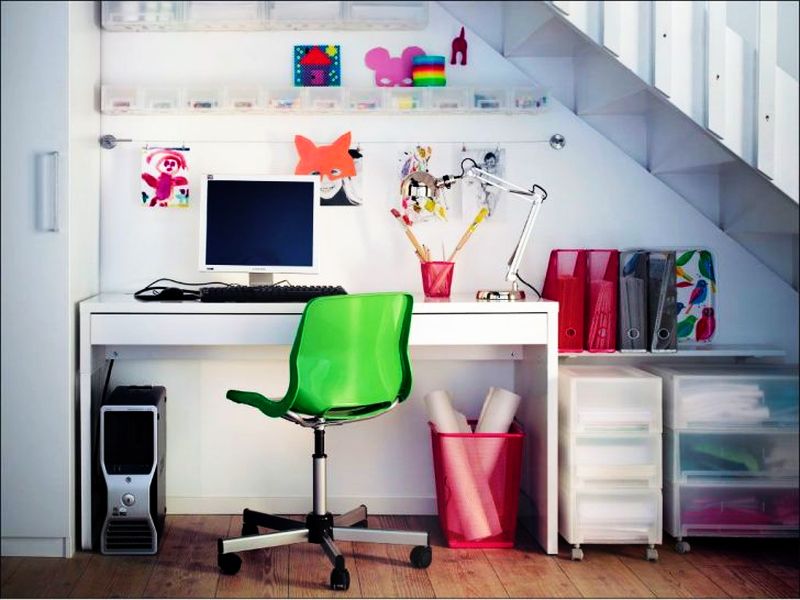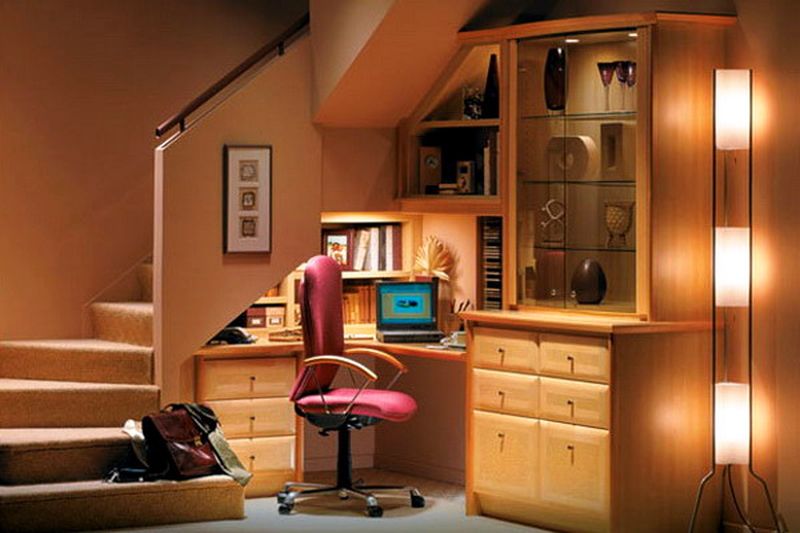 Create a relaxing nook for a daytime nap
Comfy space under the stairs adds a bonus to any type of home décor. Creating a cozy nook under the stairs is a hit idea for people who love relaxing and taking nap in afternoons. This idea can turn under stair area into one of your favorite corners in your house.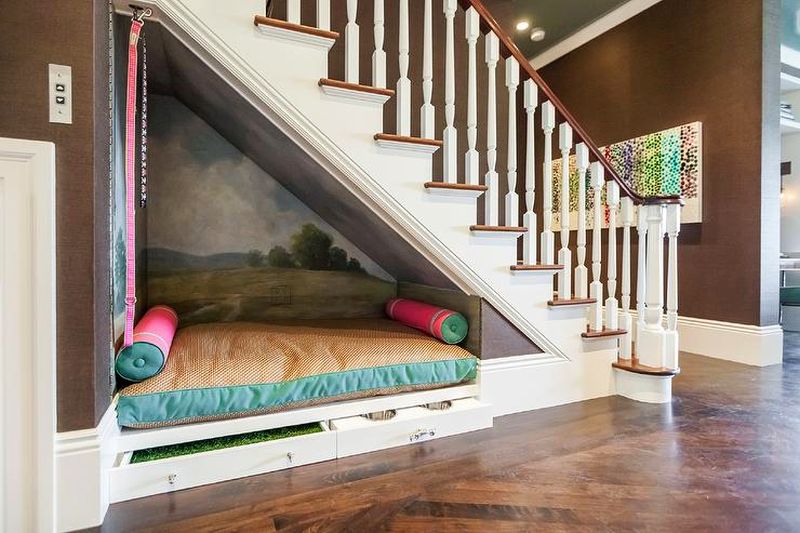 Build a wine rack
If you are a wine enthusiast, then creating a wine rack beneath the staircase is the best under stair idea. A perfectly integrated wine rack serves as an attractive decorative element to any type of home interior. Plus you can showcase your wine collection without having to compromise on style and elegance of your home.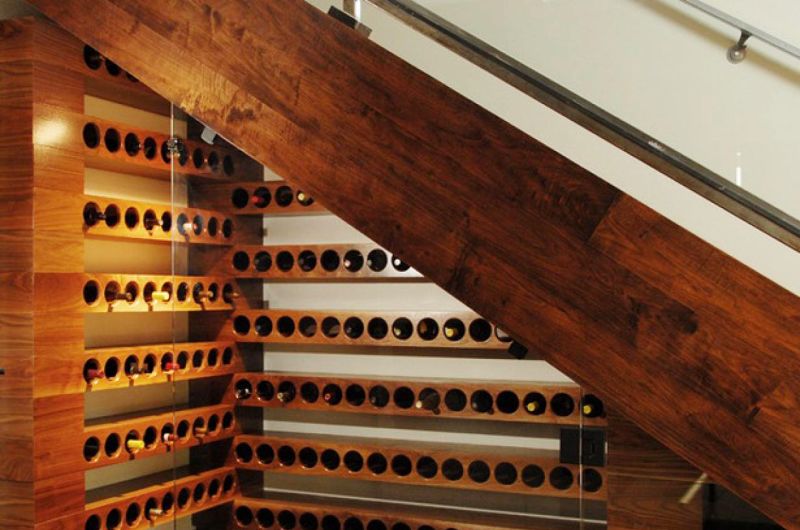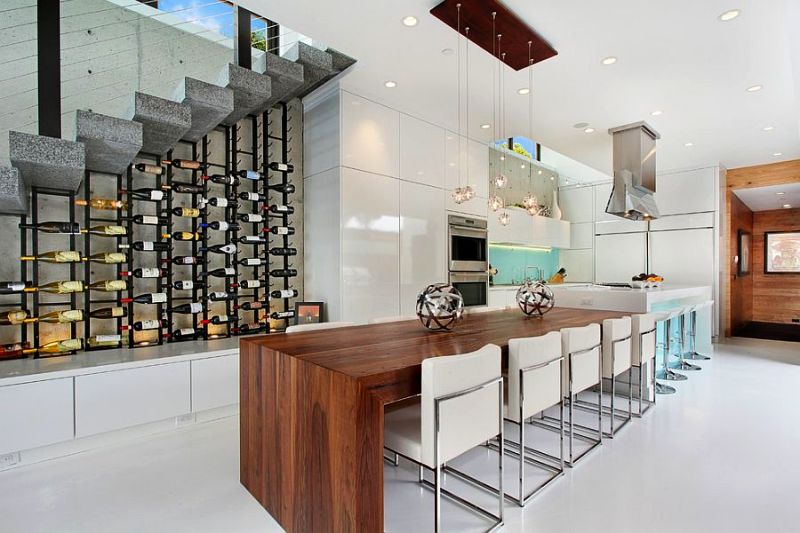 Make use of the space as a closet
Create a clever closet under the stairs. A well-organized closet under the stairs is a great way to add more functionality and storage space to interiors. It is a very useful trick for small-spaced homes to keep habitat clutter free.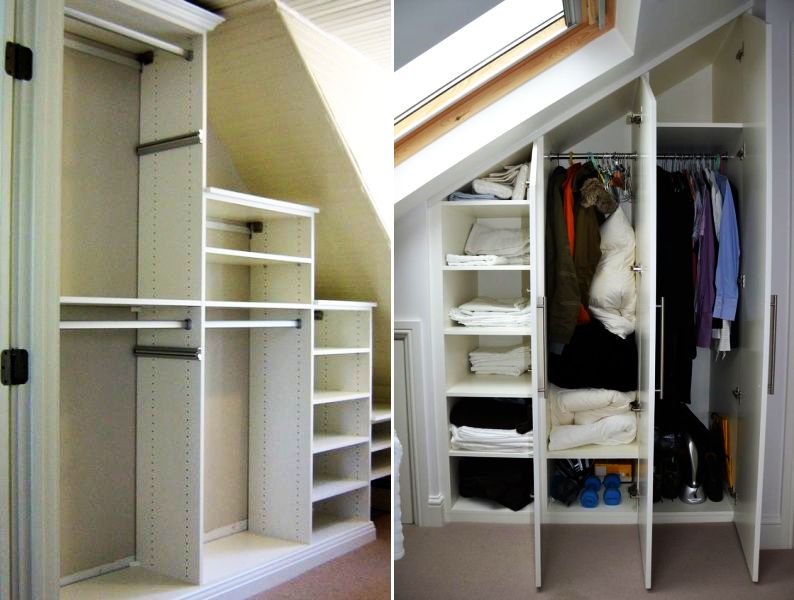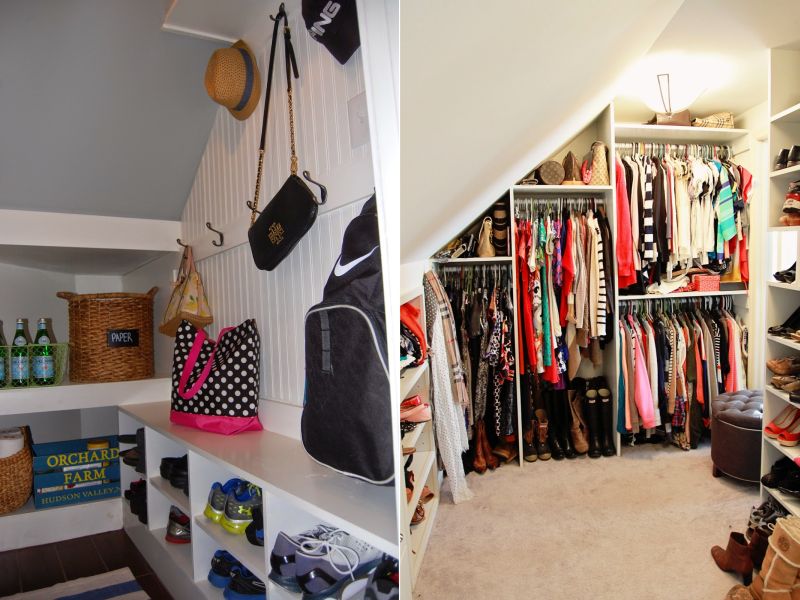 Make an extra room for your kids
There is so much that you can pack under stairs. If the under stair space offers you a quite big area, then creating a small playhouse for your kids can be a great idea. The idea will add an extra living space for your small one in the existing dimensions. Your kid will love his small cozy room similar to Harry Potter's room.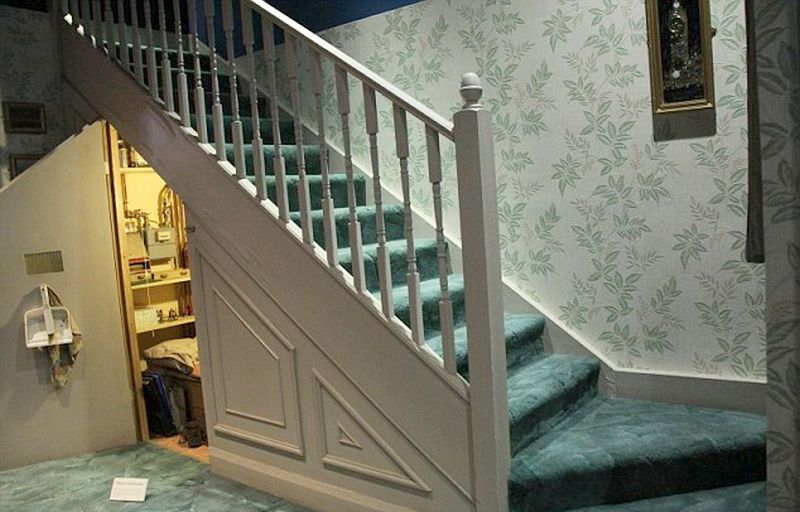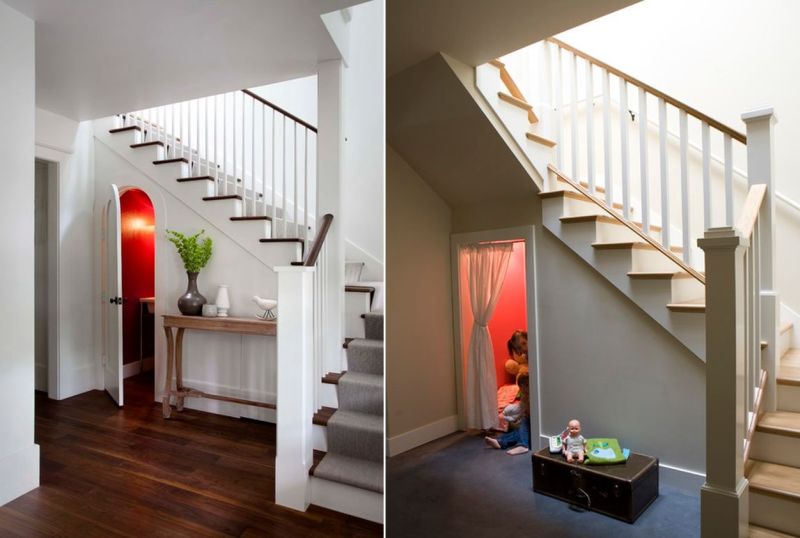 A small luxury guest bathroom
You can make good use of space under the staircase by creating a small luxury guest bathroom. The idea is a great way to add comfort and functionality to the home. If your guest room or living room does not have an attached bath, then let your guests use the small luxury bathroom under stairs. Your guests will appreciate the idea of changing the futile space into a luxury bathroom.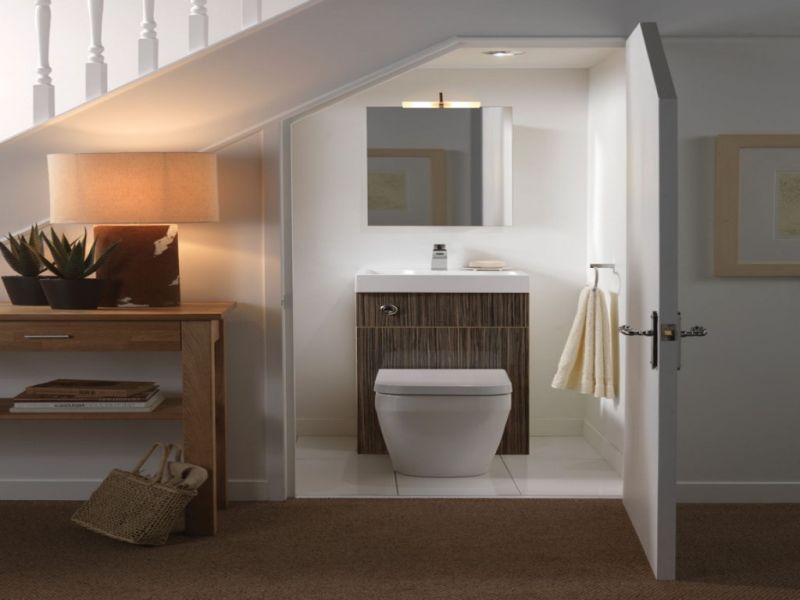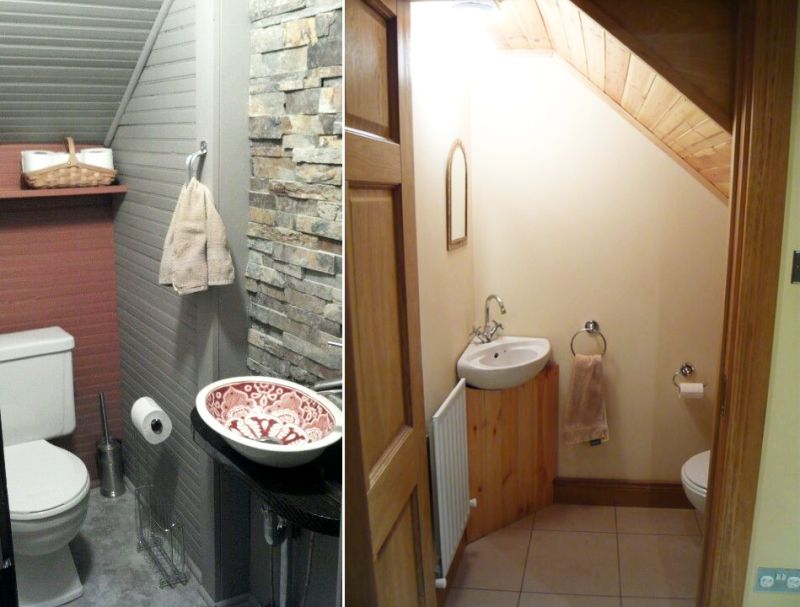 Create a kitchenette
You can create a small kitchen under stairs for an easy access to your favorite food and beverages. You can set up a microwave, fridge, coffee maker, juice maker, grinder or other important kitchen appliances on the shelf and stacks under the stairs. The idea will help you to serve your guests a little faster. Make sure the kitchen has a great kitchen washbasin.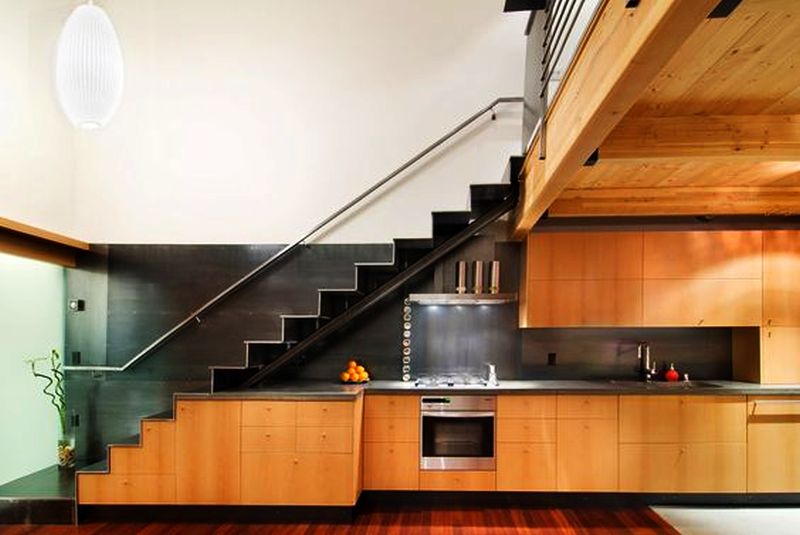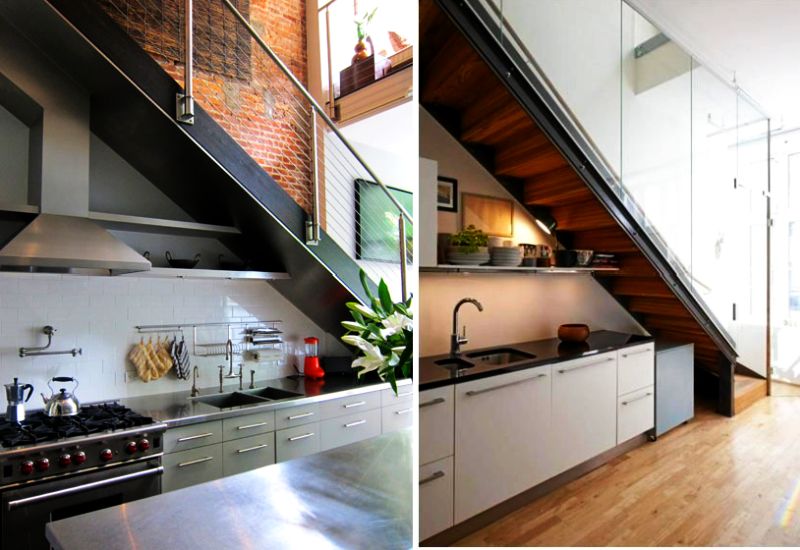 Build a modish book shelving
If you love reading books, then building stylish book shelving is a great way to utilize under stairs area. The perfectly intended modish book shelving decorated with a collection of books and antique pieces adds an unforgettable charm to any home decor.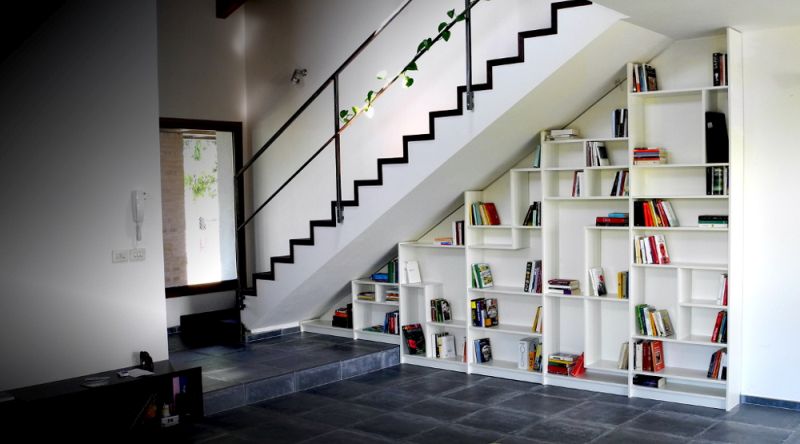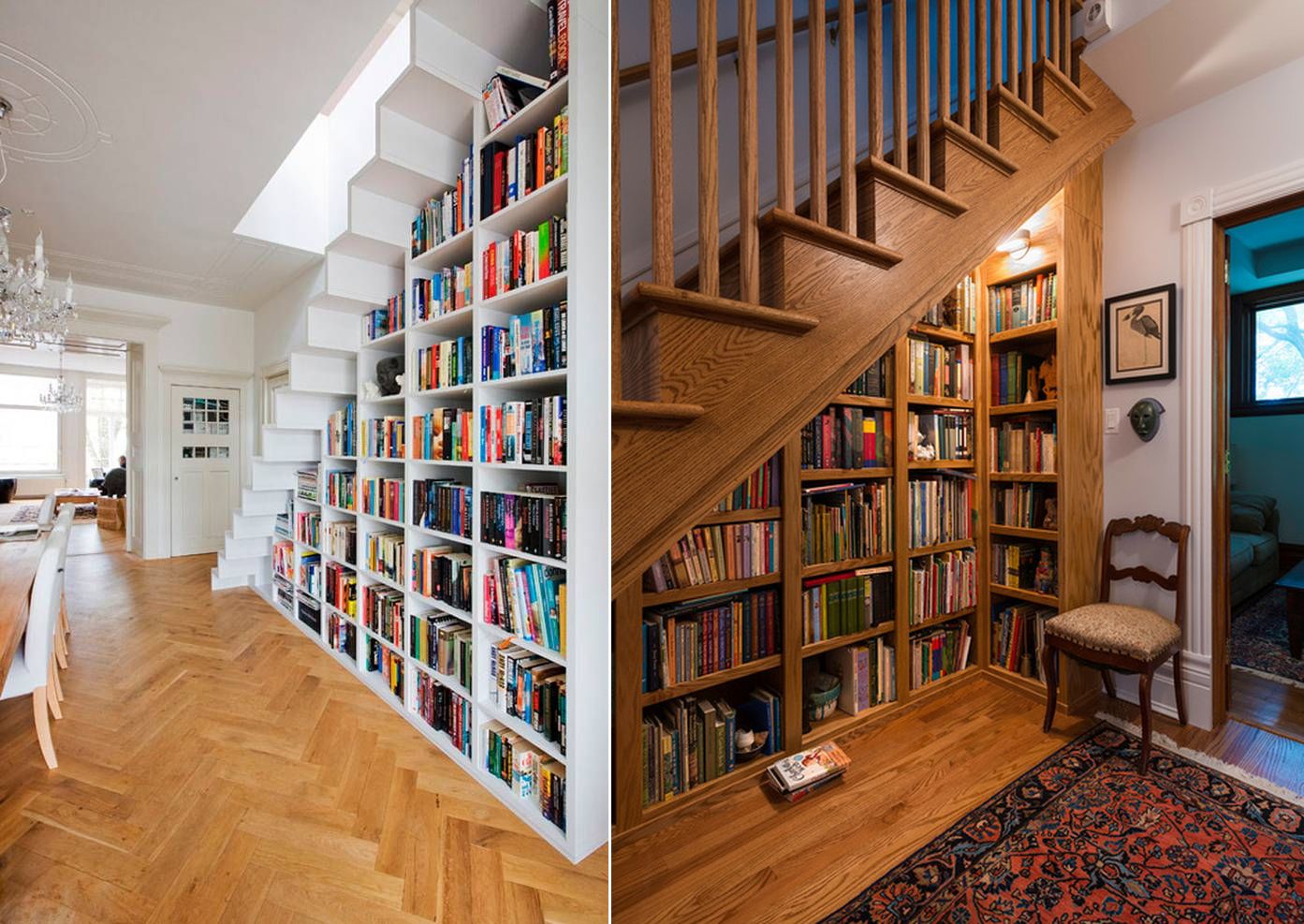 Grow indoor plants
Growing indoor plants is a great way to bring the nature indoors. You can magnificently utilize space under the stairs creating an indoor garden by mounting gorgeous indoor plants. This idea will instantly enhance the appeal of your interiors and change tedious under stairs space into a striking indoor garden.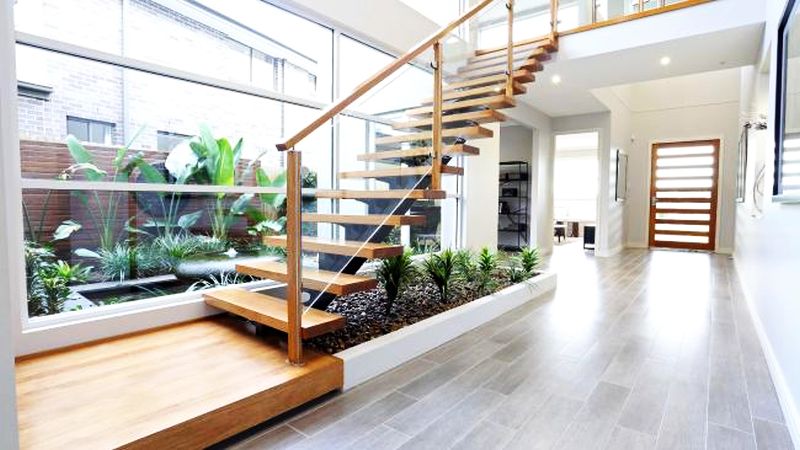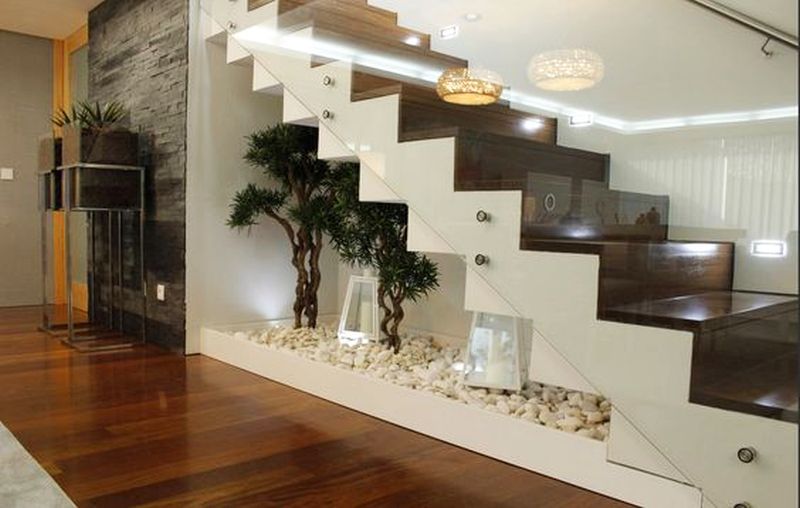 Make a house for your pet
If you have a pet, then there is nothing better than utilizing space by creating a dog house. By employing this idea, you will be able to provide your pet friend a comfortable home. The pet house under the stairs will also serve as a focal point of your home that your peers will definitely appreciate.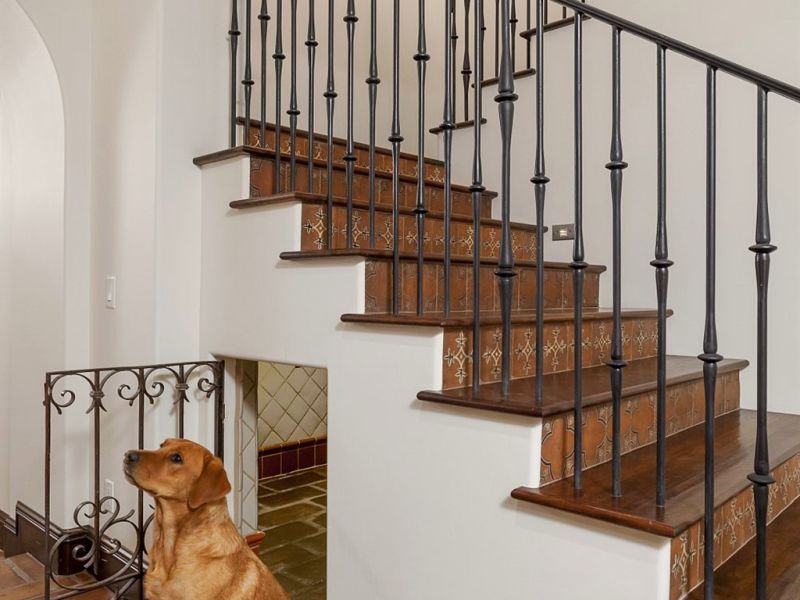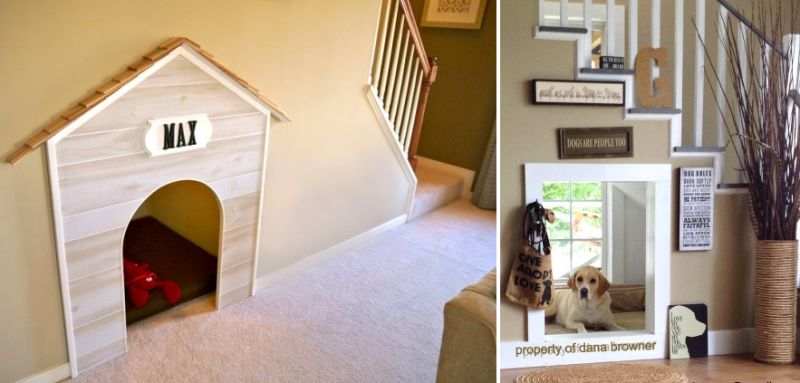 Create a laundry area
Instead of making your bathroom a laundry area, take advantage of the bare space under the staircase. Create an organized laundry area under stairs by setting up your washing machine and supplying water. Install shelving above washing machine to put washing powder, untidy and washed clothes.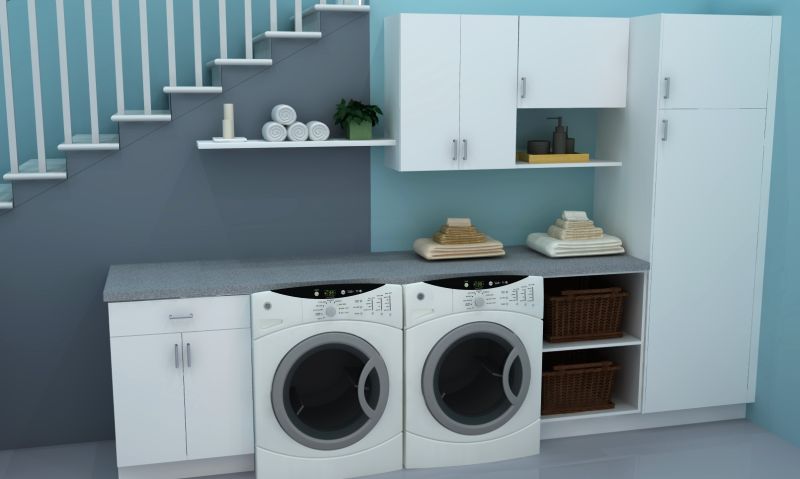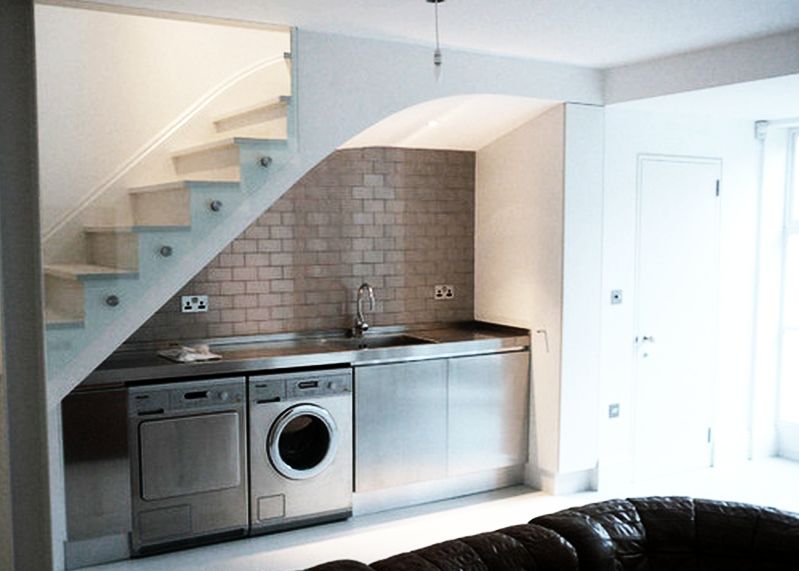 A beautiful fish aquarium
A large fish tank filled with colorful fish spices is a great decorative and fun element for kids. If you love fishes, you can effectively use your empty under stair space by installing custom-built aquarium with comfortable seating. Moreover, it adds a different kind of charm to the interiors, bringing to life any boring space.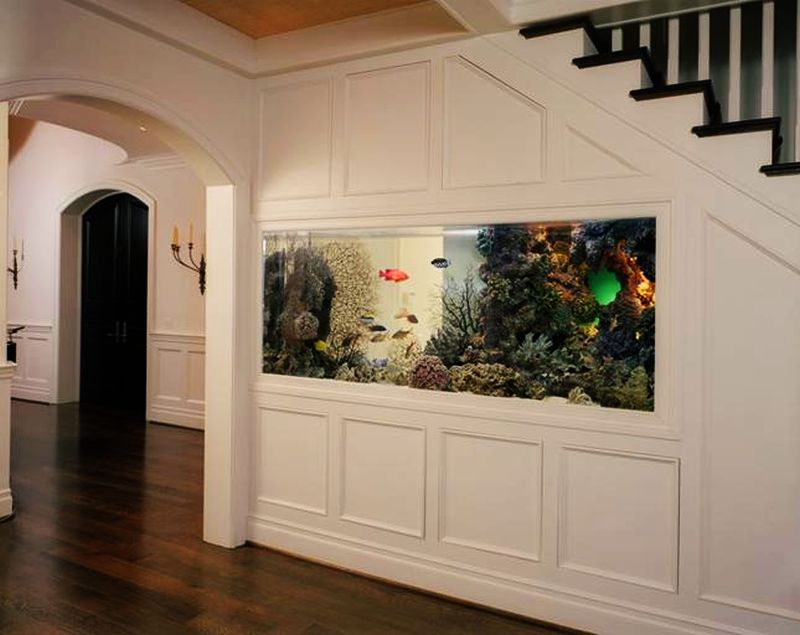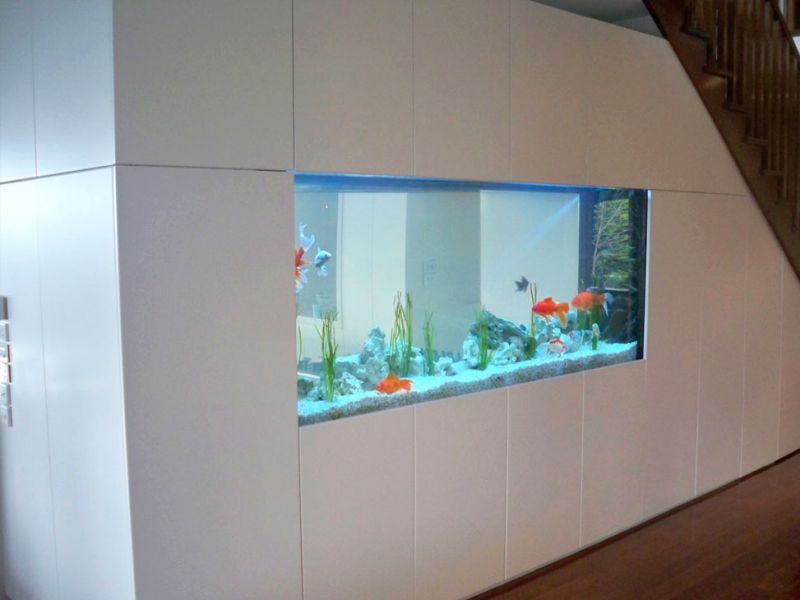 A playroom for your kids
Transform that empty little spot under the staircase into a playroom for your kids. Give your kids a separate room other than the bedroom to play. Decorate the room with bright inviting colors and your kids' favorite toys. Your kids will surely love their small paradise under stairs. This idea will also keep your home clutter-free.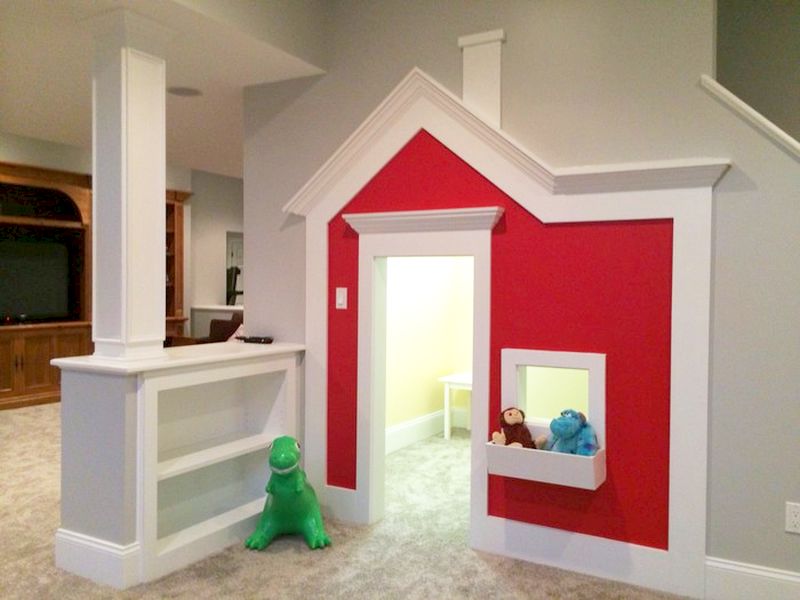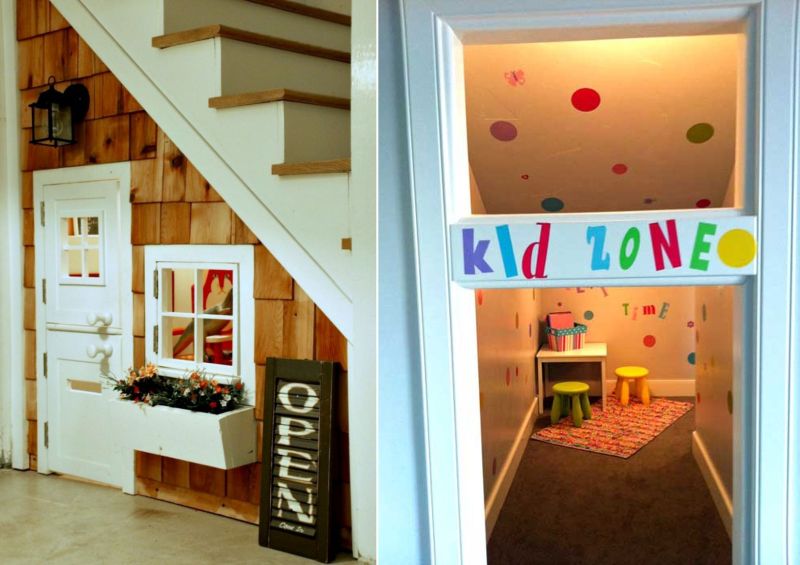 Create a coffee corner
If you love having coffee many times a day, then consider creating a coffee station under stairs. Personalize your own coffee corner with your favorite coffee table and two comfortable coffee chairs. Create alluring stacks where you can put coffee maker and your favorite coffee mugs. Use bright colors and hang your favorite paintings and wall quotas to make your coffee nook look more appealing and inviting.