Do you wish to show your mother or spouse that you care? Why not gift them a useful kitchen appliance this Christmas? Usually, appliances make good a wedding gift but they can be fun and practical Christmas gifts too.
We have compiled a list of some of the best kitchen appliances you can gift the lovely lady/man in your life. Check out these kitchen appliance gifts below.
Dash Mini Waffle Maker
This waffle iron heats up in minutes and a 4-inch non-stick surface offers even cooking. There is a pre-heating indicator light to signal when it is ready to cook. It also has non-slip feet for stability and safety. You can easily make single-serve dishes in less than three minutes with the Dash mini waffle maker.
Price: $18
Nostalgia Stainless Steel Popcorn Popper
This 6-quart, popcorn popper with quick-heat halogen technology can make 24 cups of popcorn per batch in about three minutes. There is no need to preheat the unit. It has a removable non-stick cooking plate that flips with the bowl for easy serving and cleaning. It is also great for preparing kettle corn, roasted nuts, etc.
Price: $50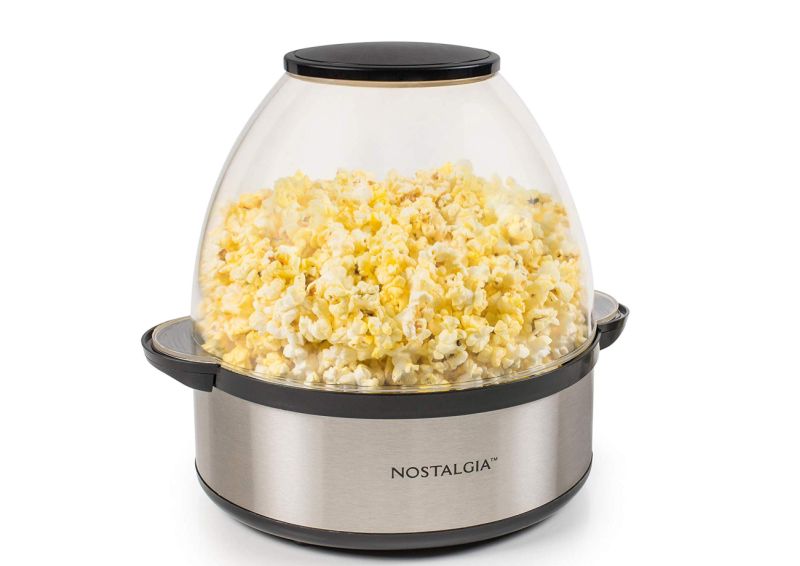 Dash Rapid Egg Cooker
This 360W egg cooker is a perfect Christmas gift for the time savvy. It can boil six eggs at a time. You just need to place the eggs and set the timer. The buzzer goes off when eggs are ready; it even has an auto-shutoff function to prevent overcooking. It can prepare hard-boiled eggs, soft-boiled eggs, poached eggs, scrambled eggs, individual omelets, etc. Available in trendy colors, each unit comes with a poaching tray, omelet tray, 6-egg holder tray, and a measuring cup.
Price: $18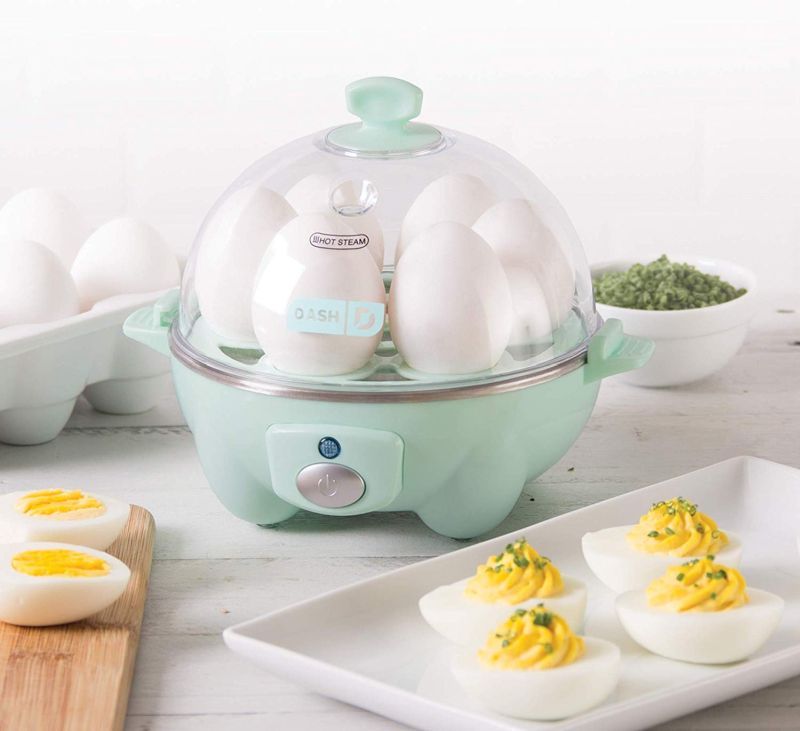 Presto Countertop Pizza Oven
Want to buy a gift for a pizza lover? This 1,235W countertop pizza oven can be a good option. The pizza maker features a rotating tray that turns continuously to ensure even baking. The removable nonstick baking pan is easy to clean and store. There is also a timer and automatic turn-off feature.
Price: $59
Brondell Cypress Countertop Water Filter
It is a modern, sleek, and easy-to-install countertop water filter that features a three-stage nanotrap technology for purification. It easily attaches to most faucet types with the provided adapters. The filter is tested and certified by the Water Quality Association for NSF/ANSI standards.
Price: $140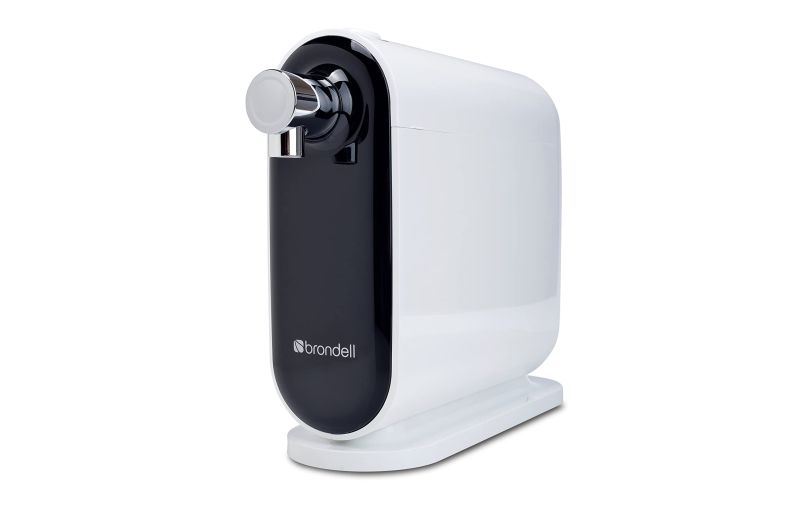 Secura Electric Wine Opener
This is a rechargeable electric wine bottle opener that easily removes a cork in seconds. It is compatible with most wine bottle sizes and can open up to 30 bottles on a single charge. Compact size makes it easy to store when not in use. You can control it easily with the onboard button. Its charging base comes with a blue LED light for indication.
Price: $23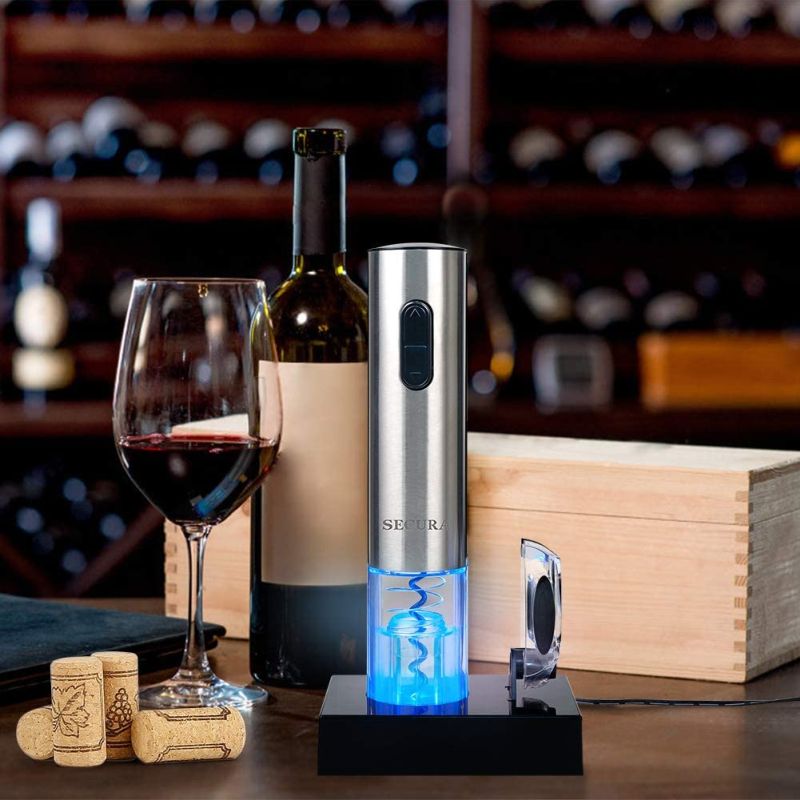 KitchenAid Stand Mixer
This 325-Watts stand mixer comes with a 5-quart steel bowl. The tilt-head design allows easy access to the bowl and the attached beater or accessory. It features a 10-speed slide control system. There are 15 optional attachments you can buy along with the mixer. Available in different colors, it is a cool gift for a foodie or one who likes to cook.
Price: $350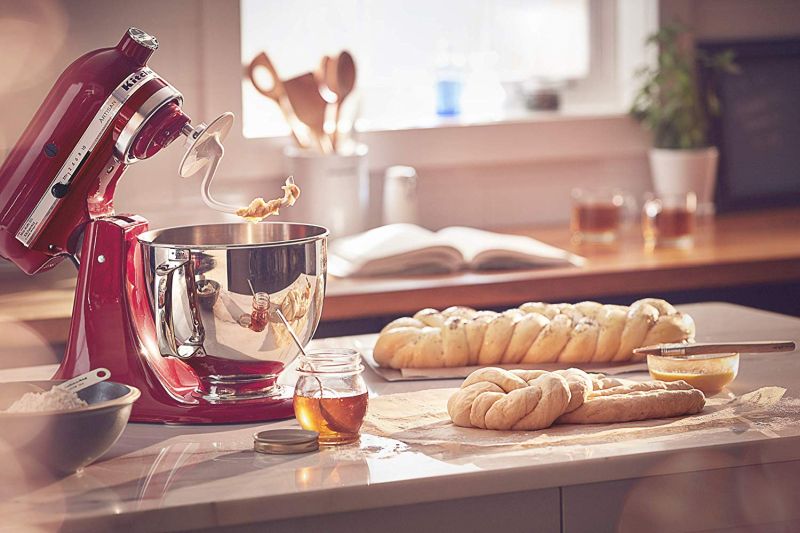 Also Read: Best Gifts for Home Decor Lovers
Tasty One Smart Induction Cooktop
This smart induction cooktop connects with a smartphone to help users cook better. There are hundreds of tasty recipes and step-by-step cooking guides pre-loaded in the app. It is designed to look elegant in the kitchen. You just need to select the recipe and start cooking. This smart induction cooktop will automatically adjust the temperature and other settings to match the instructions.
Price: $82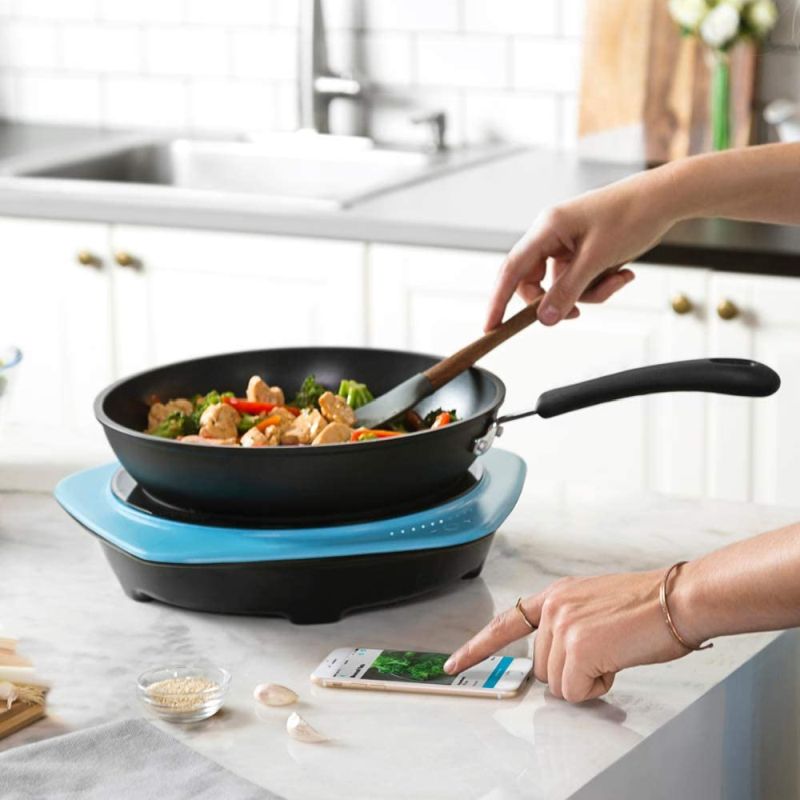 Toshiba Microwave Oven
Easily defrost vegetables, make popcorn, cook potatoes, and reheat rice with this 1100 Watts and 1.3 cu. ft. smart microwave. It features a compact design and has different power levels, humidity sensor, sound on/off button, ECO mode, and a turntable. Alexa support allows you to voice control the appliance.
Price: $180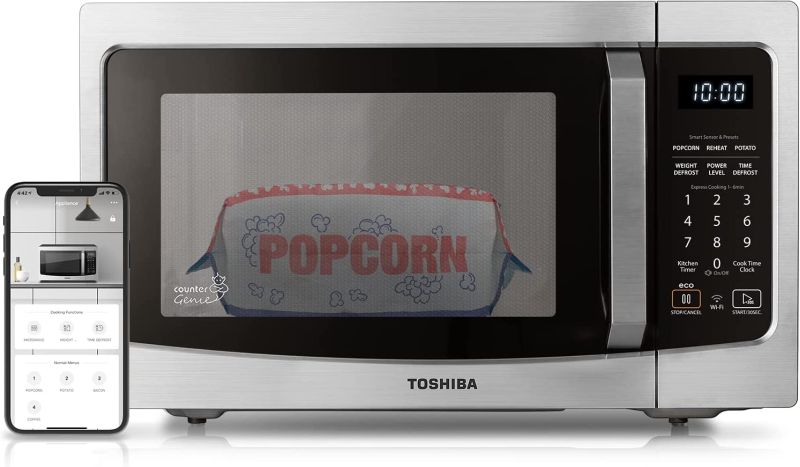 Cuisinart 5-in-1 Griddler
This multi-functional countertop grill can also be used as a griddle and press. This non-stick griddle is easy to use and clean after use. It comes with separate temperature controls for each function. In addition, there are red and green light indicators to alert when the desired temperature is reached.
Buy: $100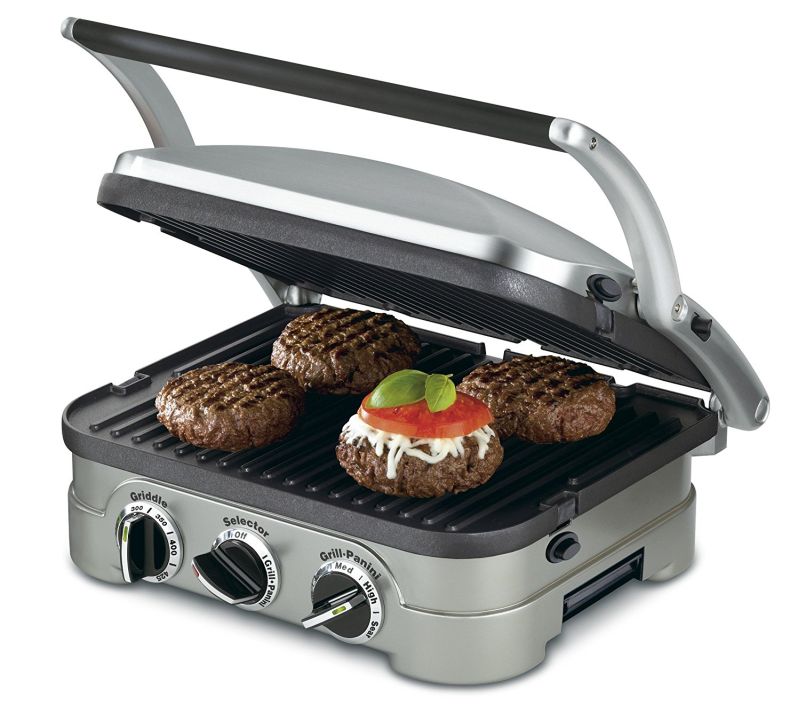 Ninja Foodi Cooker
This multi-functional pressure cooker can transform into an air fryer, slow cooker, steamer, broiler, and food dehydrator. Perfect gift for a home chef, it comes integrated with TenderCrisp technology, allowing quick cooking and tenderizing benefits. It can transform frozen food into crispy meals quickly.
Buy: $150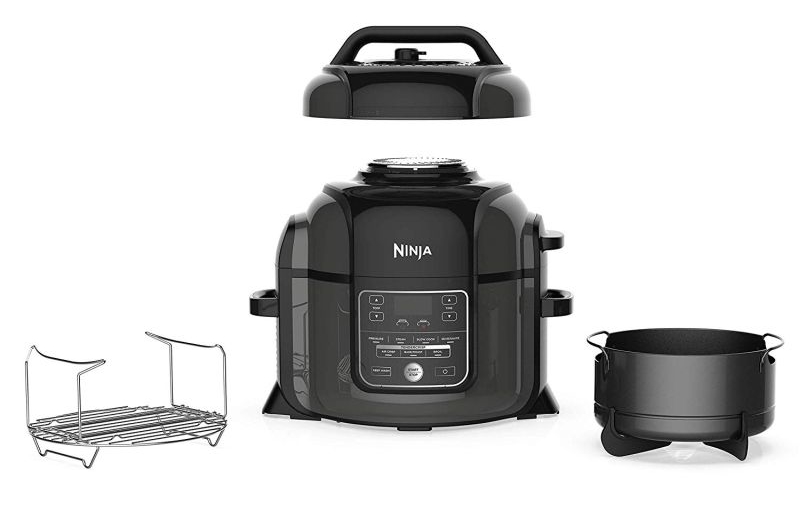 Crock-Pot Slow Cooker
This programmable slow cooker features a digital timer and control buttons. With a 6-quart capacity, it is perfect for up to seven persons. The see-through lid has a lid gasket as an extra seal. The cooker automatically shifts to a warm setting after the preset cooking time is complete. Furthermore, the removable oval stoneware makes cleanup easy. Other features include easy-to-carry handles and dishwasher-safe components.
Price: $70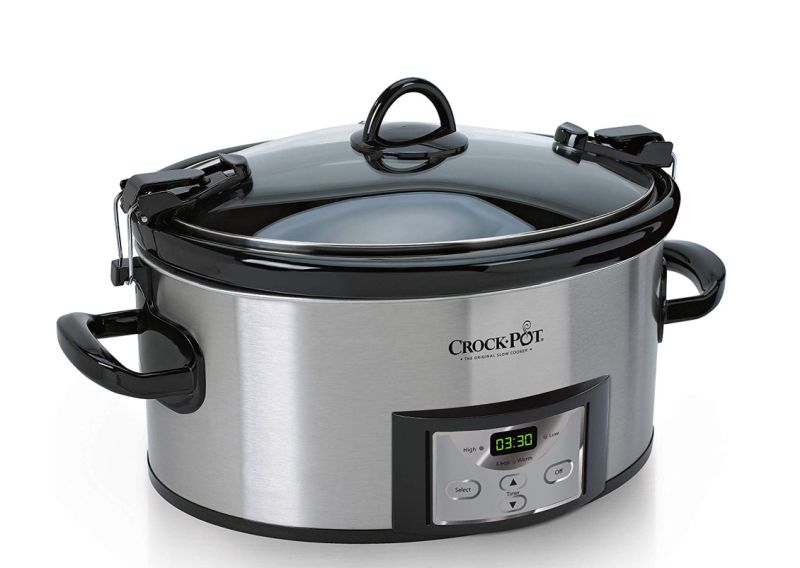 Mr. Coffee's Thermal Coffee Maker
This 10-cup thermal coffee maker boasts a high brew temperature of up to 205°C. It has a removable water reservoir and filter basket lift out for filling and cleaning. It comes with a double-walled, stainless steel thermal carafe. There is a Delay Brew function to schedule a pot for later use. It also has a safety feature that automatically shuts off the coffee maker after two hours.
Price: $70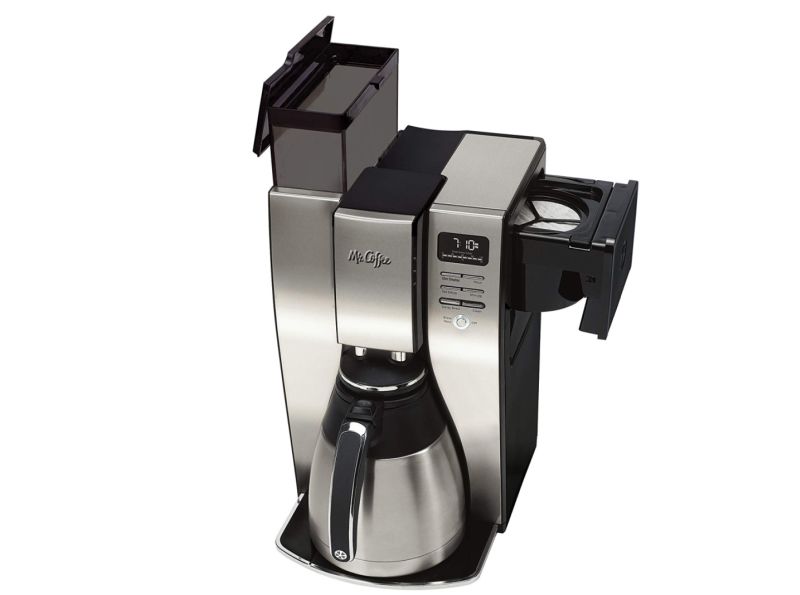 Secura Metal French Press Coffee Maker
With two walls of 18/10 stainless steel, this French press coffee maker is built to last. A 3-layered filtering system traps the smallest coffee grounds to prepare almost 2 1/2 cups. It is a dishwasher-safe kitchen appliance.
Price: $28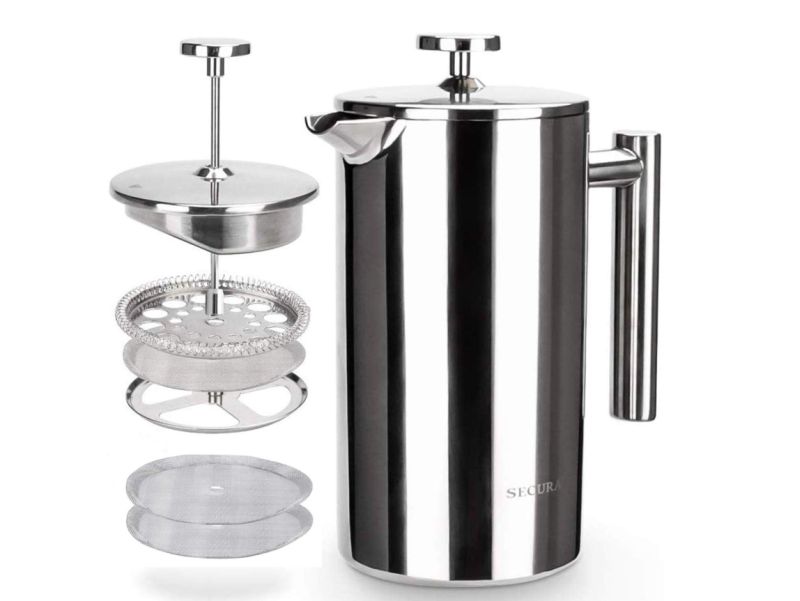 Also Read: Christmas Wall Decals for Quick and Easy Home Decoration
KRUPS Electric Coffee Grinder
This mini grinder with stainless steel blades can transform whole coffee beans into ground coffee in less than 10 seconds. It grinds 85 gms of coffee beans at a time, which can make up to 12 coffee cups. In addition to coffee beans, it can also grind nuts, seeds, herbs, and spices. There is just one setting, the more you grind, the finer it gets. As a safety feature, blades do not spin unless the lid is placed securely.
Price: $23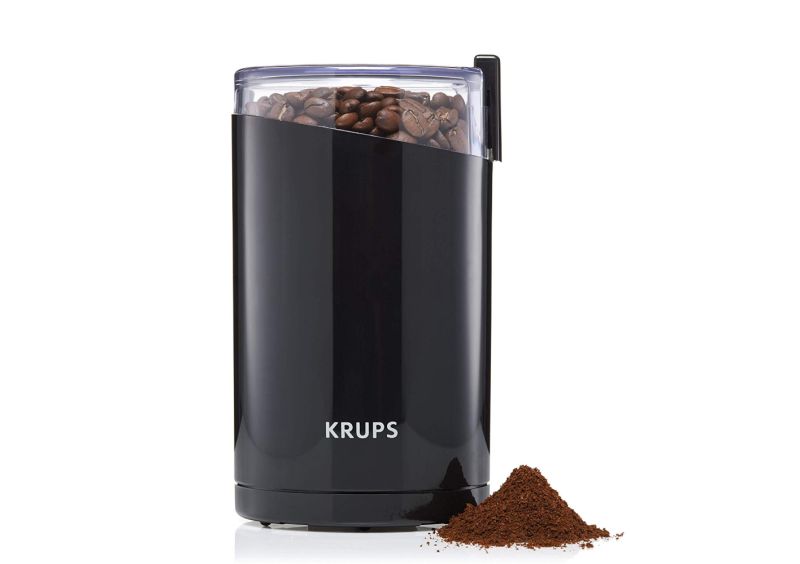 Mueller Austria Cordless Electric Kettle
Made from Borosilicate glass and plastic, this see-through electric kettle with built-in LEDs not only boils water quickly but also looks great on a table or countertop. The auto shut-off feature switches it off when water is fully boiled.
Buy: $25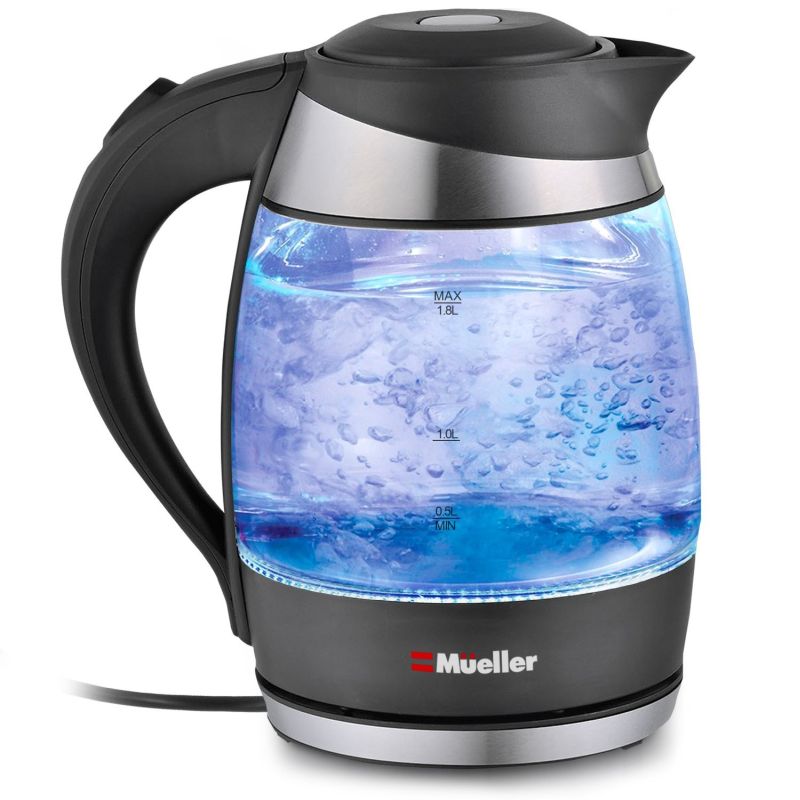 NutriBullet Pro Blender/Mixer
This countertop blender features a powerful 900W base with unique extraction blades that can break down any fruit easily. It comes with two 32oz colossal cups, 2 flip-top lids, 2 handled lip rings, and 2 comfort lip rings. Using and cleaning the blender is pretty easy.
Price: $77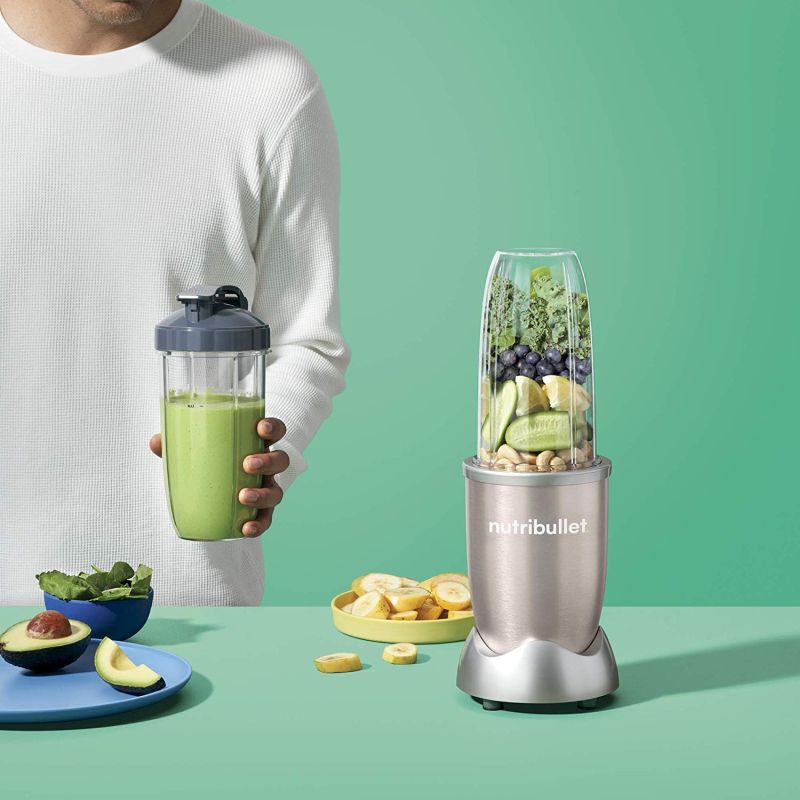 Hamilton Beach Juicer
With 800W power, this kitchen appliance can extract healthy fruit juice in seconds. It has a 3-inch feed mouth that can fit whole fruits and vegetables. No need for pre-cutting. Easy to assemble, the juicer comes with dishwasher-safe parts and a cleaning brush.
Price: $70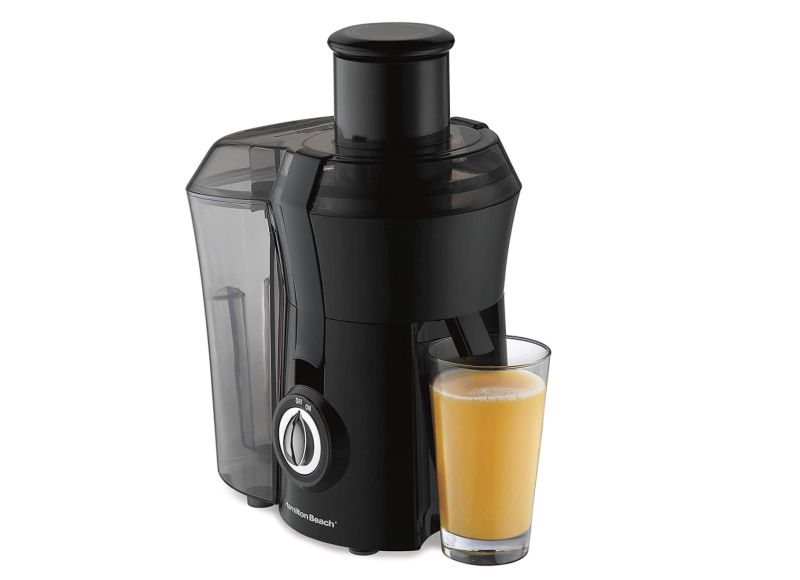 Cuisinart Ice Cream Maker
This automatic ice cream maker can also be used with frozen yogurt and sorbet. Its stainless-steel body keeps things healthy and looks great on the kitchen shelf. It comes with a double-insulated freezer bowl, mixing arm, and a large spout to add additional ingredients. You can make two quarts of your favorite frozen desserts in under 25 minutes. The transparent lid lets you see the entire process.
Buy: $100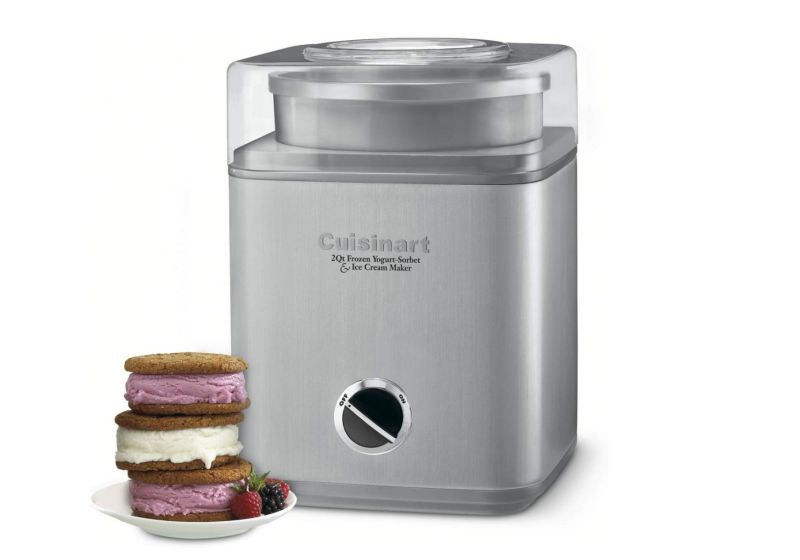 Cuisinart Metal Toaster
This 2-slice stainless steel toaster with 1.5″ wide toasting slots is available in red and black. There are six-shade setting controls on the dial, along with dedicated buttons for reheat, defrost, and bagel. The removable crumb tray makes cleanup easy. It also has cord storage underneath the unit. A compact and classic beauty for the kitchen!
Price: $50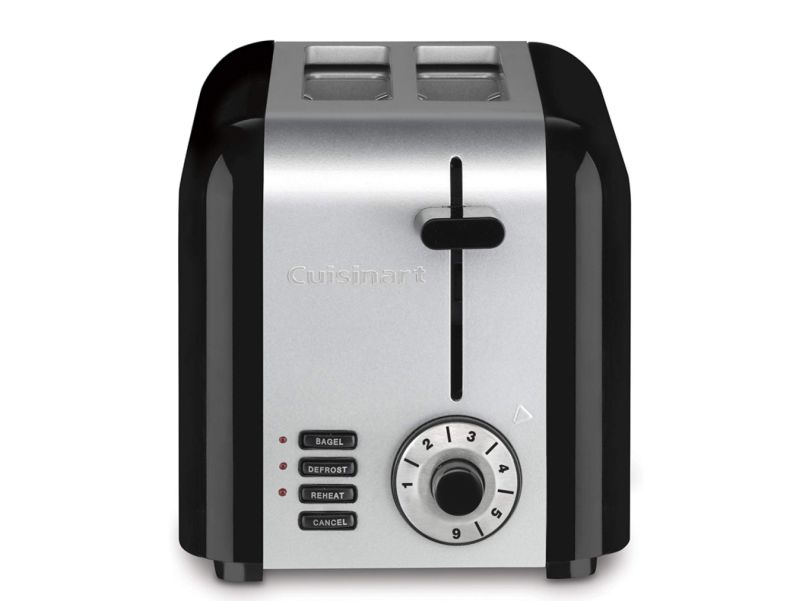 Geryon Automatic Food Sealer
This specialty kitchen appliance can be used for food saving in air-tight packets. It removes air from specially designed bags and can save food items for a long time. There are two modes for the type of food being preserved. It takes just 6-10 seconds to seal a packet.
Price: $38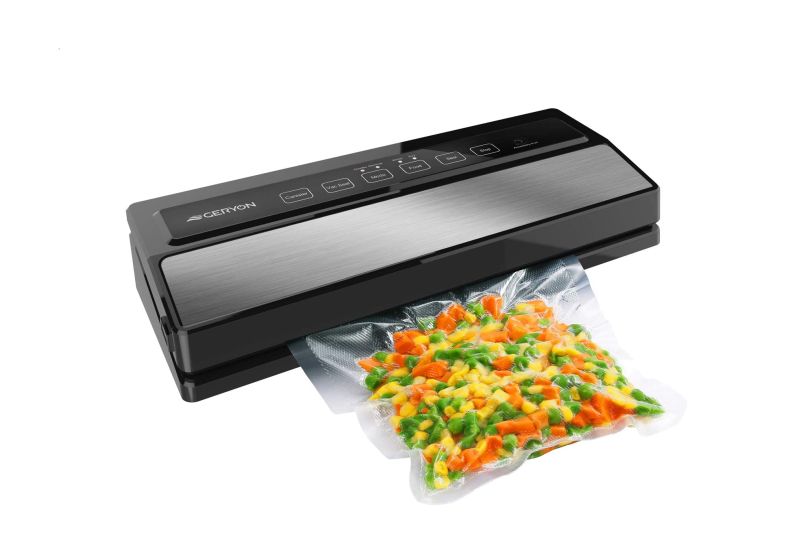 Dyson V8
Cordless

Vacuum Cleaner

The Dyson V8 Animal is the ultimate cleaning tool for kitchen. It is a perfect gift for those who find it frustrating to clean regular spills in the kitchen. With powerful suction and a 0.14 gallons bin, it can help you maintain a clean kitchen. It works for up to 40 minutes on the trot.

Buy: $350